Gyms for Dogs's (gymsfordogs.com) Cool Dog Splash Pool is a large size pool that includes a safe step into the pool for dogs to enter or exit. Approximately 8 in. long, 5 in. wide and 11 in. deep, the pool is made from aqua marine fiberglass with a textured gel coat finish and a natural, wood-like exterior.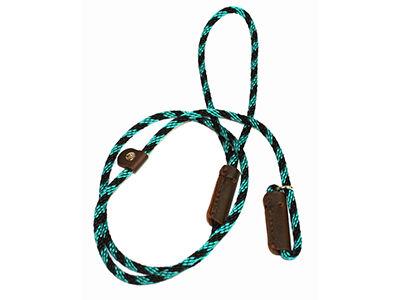 Lone Wolf Pet Product's (lonewolfpets.com) leashes are handmade in the U.S. The company's latest product line consists of colorful, durable, quality ¼ in. round leashes that are made of solid round braid rope. The soft leashes are available in a variety of vivid colors, lengths and styles.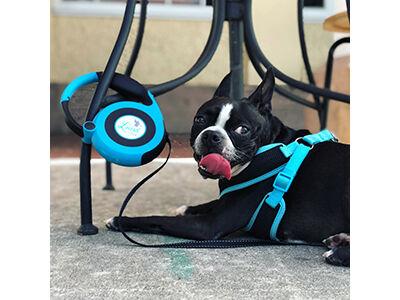 Leash Lock's (myleashlock.com) Patented Retractable Dog Walking Leash is light-weight, durable and designed to give dog owners a safe, hands-free option. It contains a patented, built-in locking mechanism that allows pet owners to clip a leash to almost any object up to 2 in. Dog owners can set the desired length in one movement and click the leash onto an object of their choice.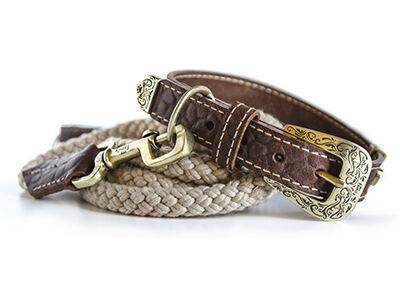 MyFamily's (myfamily.it/en) El Paso collars and leashes are 100 percent Italian. The collection uses embossed leather embellished with accurate seams, which complement the antique English or silver solid brass hardware. Each collar has an engraved buckle and functional features including a tag holder and a D-ring for easy leash connection.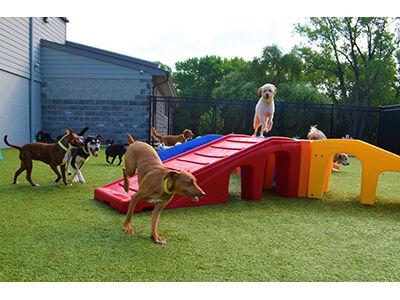 Puppy Playground's (puppyplayground.com) Pro Series Modular System consists of stairs, ramps, tunnels and the TriTop—pieces that can be easily rearranged in different configurations to fit specific needs and spaces. Each component has molded in tunnels underneath that provide places for the less confident guests to go when the level of play gets greater than their level of confidence. The equipment is constructed as a one-piece molded system and is easy to clean.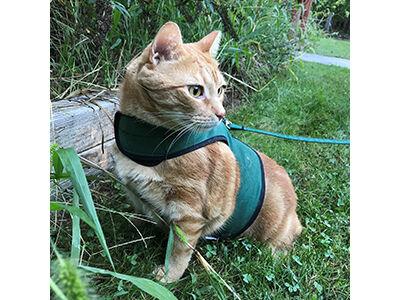 Crazy K Farm's (crazykfarm.com) Kitty Holster cat harness is a U.S.-made, soft, comfortable walking vest that secures with ultra-strong velcro-like hook and loop fasteners to keep cats safe. The Kitty Holster is ultra-lightweight and has no harsh webbing. The breathable, washable cotton cat harness with undyed lining is suitable for all skin types and climates.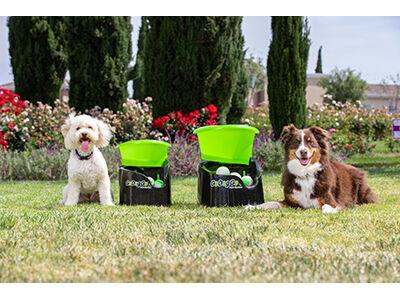 Cosmic Pet's (cosmicpet.com) GoDogGo Fetch Machine is an automatic ball launcher that has a safety arc and ball activated auto stop to provide a game of automatic fetch or owner play with remote. The Fetch Machine works with different ball sizes, styles and brands. It has single or multi-ball use, three distance settings and three timer settings. GoDogGo comes in two different model sizes, making it suitable for any sized dog.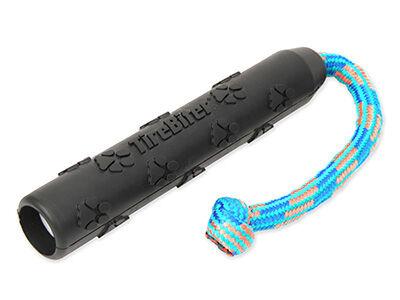 Mammoth Pet Products' (mammothpet.com) TirebiterII Retrievers use 100 percent natural rubber. Designed and developed in the U.S., the real tire tough toy is fitting for interactive playing, tossing and tugging. Available in two styles, the 31040F includes a rope tug with a floating insert for retrieving in and around water. The 35041F includes a loop handle without the floating insert making it perfect for land-based activity. Suitable for medium, large and extra-large breeds.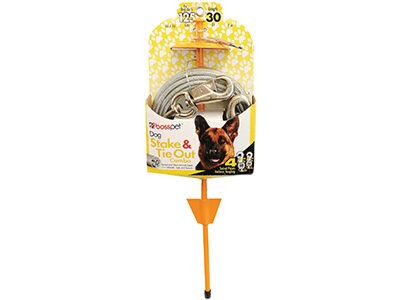 Boss Pet's (bosspet.com) X-Large Dog Tie-Out and Dome Stake Combo pack's materials ensure that dogs can safely and securely be tied outside. The pack contains a metal loop for a leash or cable that's secured by forged-steel cap, two patented twin-swivel buckles and a galvanized aircraft cable coated with crack-resistant vinyl. The dome stake secures deep into the ground for security and provides 360 degrees of roaming freedom.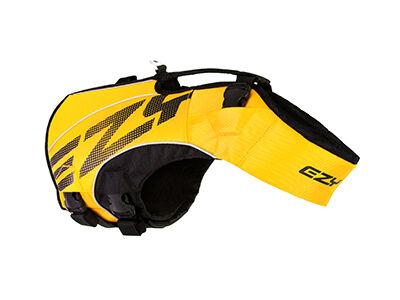 EzyDog's (ezydog.com) Boost life jacket provides optimal flotation and has a modern and streamlined fit. Ultra-Buoyant foam is positioned around the vest, including the section under the dog's belly to allow a natural swim pattern. The X2's top collar adjustment allows for an easy fit and conceals any excess straps. Other features include a padded girth adjustment, reflective piping, rust-proof aluminum leash attachment and a grab handle. Available in red or yellow and in five sizes.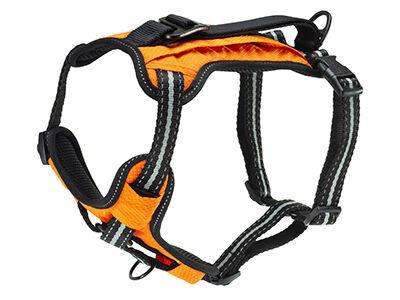 Petsafe's (petsafe.net) Walk-Along Outdoor Harness can be used as a standard harness or use the front attachment as a no-pull harness. The water-resistant, zippered pouch centered on top of the harness is big enough to hold the essentials such as wallets, car keys and phones. The harness has padded chest straps, reflective accents and a handle that doubles as a seat belt tether. Available black and orange and three sizes.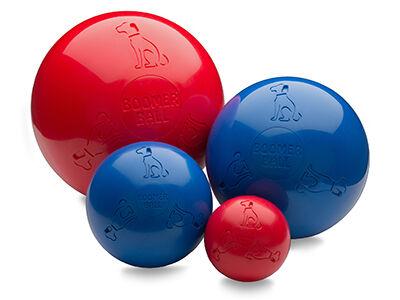 Company of Animals' (companyofanimals.us) Boomer Ball is made with super-strong polyethylene. Created by animal psychologist Dr. Roger Mugford, the durable toy offers physical and mental stimulation. It's designed to not be picked up by the dog but chased. The ball should always be a size bigger than the dog can carry.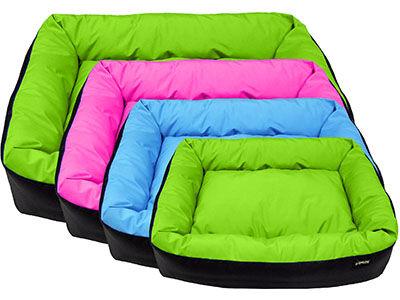 Cycle Dog's (cycledog.com) Waterproof Barrier Bed is an all-weather bed suitable for outdoor and indoor use. The three-layer bonded membrane with DWR coating sheds water, dirt and puppy messes. The bed has Ecofill stuffing made from recycled plastic bottles. The Waterproof Barrier Bed is handcrafted in Portland, Ore.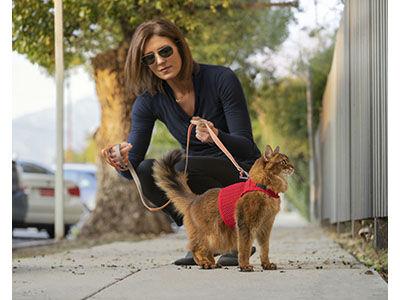 Sleepypod's (sleepypod.com) Martingale Cat Walking Harness is made from a soft, breathable mesh and is designed to incorporate a gentle martingale cinching feature to help prevent escape from the harness. It is adjustable at the neck and chest for added comfort and security. Available in colors Midnight Blue, Pink Peony, Strawberry Red, Jet Black and Glacier Silver in sizes small, medium and large.