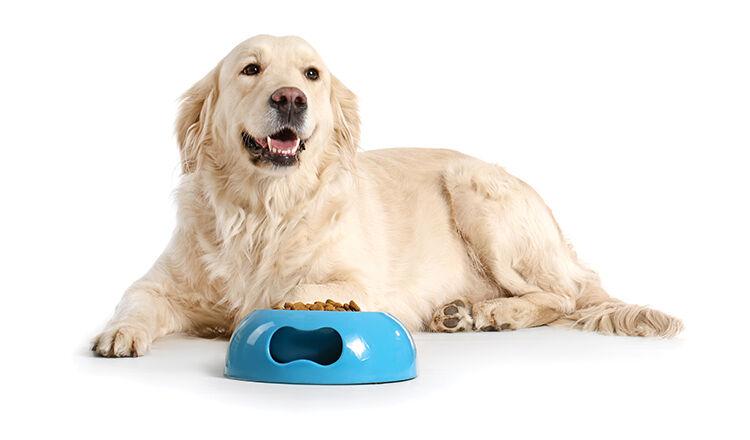 The pet market has emerged from 2020 stronger and more resilient than ever. As pandemic-related social distancing, self-isolation and voluntary quarantines became the new normal, people adopted pets in droves. Whether it was for companionship or curbing boredom, shelters emptied at record rates.
Naturally, first-time pet parents needed the basic supplies to take care of their new pets. However, their preferences have proven anything but basic as they've gravitated toward products that reflect their unique personal style—particularly as it relates to home décor.
"Last year brought in an abundance of new pet ownership, which led to enormous amounts of first-time pet owners," said Gretchen George, president of Petrageous Designs. "They are looking for functional pet bowls that coordinate well in their modern-designed kitchen and homes."
Finding an Appropriate Bowl
On the surface, pet bowls seem pretty straightforward: they're designed for eating and drinking. So, how much thought really goes into purchasing these products? As it turns out, there's a lot. The trick to selling and merchandising pet bowls revolves around striking a balance of functional products that match each pet owners' style. 
"Pet parents are seeking bowls that not only offer great functionality—easy to clean, durable—but also bowls that complement their personal style and/or home decor at an affordable price point," explains Eric Abbey, president and founder of Loving Pets. 
With all the options available in the pet bowl space, it's easy to get lost in the weeds. Though pets bowls of all shapes and sizes serve the same purpose, it's not as simple as grabbing a bowl off a shelf or out of a catalog. It's important that retailers understand how to match bowls with the appropriate breed and size.
In general, "size, shape, capacity and material should all be considered when selecting bowls for their pets," explains George. "Larger pets will require larger bowls. The pet owner should also consider the weight of that bowl when filled with food or water—oftentimes, for extra-large dog breeds, a stainless-steel bowl is a better option. When filled with water or food, the pet owner may want to offset that weight with a lighter material."
It's easy for pet parents and retailers alike to become overwhelmed with the number of pet bowls available in the marketplace. It's best to guide pet parents through a step-by-step approach to get to the root of their needs.
"With all the feeding options these days, the features come down to what is best on the day-to-day for the pet and pet parent," explains Nichole Piesik, assistant general manager of Platinum Pets, adding that non-tip stainless steel bowls are better for travelers, slow feeders can aid pets that eat too quickly, and elevated diners can help pets without bloating or arthritic issues. "Being in-tune with your pet's health and eating habits will be the most important factor in finding the right bowl."
Of course, retailers can't forget the particular needs of cats, either. Though felines tend to fly under the radar and are seen as more self-sufficient, there's a demand for bowls that accommodate the unique, often finicky nature of these animals.
While most dogs will dive headfirst into their bowls without any hesitation, "Cats have a tendency not to want their whiskers to touch the sides of the bowl," explains George. "This is where shape becomes a factor in the decision—an oval-shaped bowl or saucer is more whisker-friendly for cats."
Accessories & Trends
Food and water bowls primarily serve one purpose, and while designs vary, functionality typically doesn't. In order to enhance a pet's eating or drinking experience, there are various add-ons and accessories that turn simple dishes into a beneficial eating experience. To that end, retailers should stock pet bowl accessories to promote cross-selling opportunities.
According to George, there are several accessories that pair well with pet food and water bowls, such as a non-slip placemat to protect floors and a feeding stand. 
"Non-slip feet might be one of the more important features for a calm and relaxing mealtime as it can prevent pets from overdoing it and upsetting the bowl," explains Jeff Logan, director of marketing for Dexas.
A feeding stand also allows pets to have a more comfortable eating experience, as the raised platform takes strain off the pet's back and neck and aids digestion and swallowing, adds Piesik. Raised feeders also offer extra support for arthritic pets by bringing the food and drink to the pet's level.
Stocking & Selling
Pet bowls and accessories are as unique as the pets and consumers that purchase them, so it's inevitable that retailers are going to be slammed with a wide selection from which to choose. In order to streamline the selection and stock products that are likely to sell, geography should be considered, says George.
"Retailers should carry an assortment that would fit the needs of any consumer that comes, [but] if retailers know a certain type of pet owner is prevalent in their area, it would be advantageous to have a wide variety that caters to that type of owner," she continues. "For example, in the tropical climates, smaller dogs are more popular; retailers would want to carry a wider collection of smaller-sized bowls with brighter colors."
Once the regionally-appropriate bowl options are determined, the fun part is merchandising them. Often featuring bright colors and fun patterns, pet bowls hold a lot of potential for creative displays. Additionally, pet bowls are incredibly versatile, so they fit in almost every area around a pet store, which is helpful for those shops with space constraints.
Abbey suggests retailers model their bowl aisle similar to home goods store, creating different sections for new puppies, home décor styles, intended purpose (every day or travel), diners/raised, traditional bowls and materials used, which enables customers to navigate designs and price points that fit their needs.
As appealing as the pet bowl and accessory category is—for both sales and displays—what matters most is the functionality of the products and the happiness of the pet parents who purchase them.
"Retailers should be highlighting the different benefits of each type of bowl to ensure the pet parent has information to decide what is best for their pet and lifestyle," says Piesik. "Pet parents are purchasing bowls that are unique to their favorite colors, home decor and pet's needs. Having a good selection of bowls that range in color, size, style and function will provide a positive and informative experience for the customer."  PB