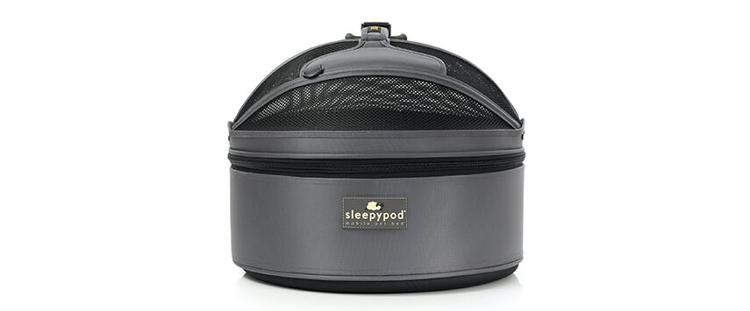 Sleepypod's (sleepypod.com) mobile pet bed transforms from a pet bed to a carrier/crash-tested car seat. The bed's standard ultra plush bedding can swap with optional air mesh bedding or warmer pads. The car seat function has been crash tested at U.S., Canadian and E.U. child safety seat standards, and new, limited-edition 2020 colors include Charcoal Grey, First Blush and Olive Green.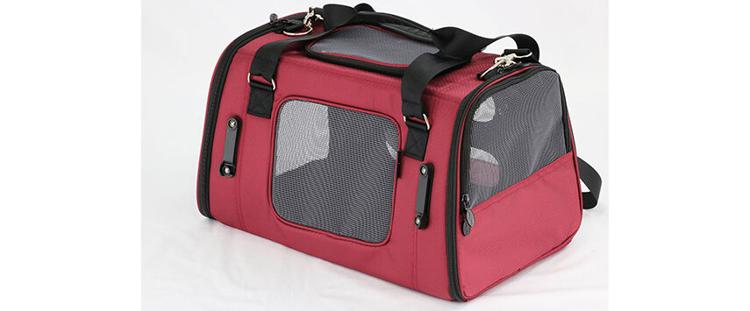 Petmate's (petmate.com) Gen7Pets Commuter Pet Carrier & Car Seat holds small dogs or cats up to 20 pounds. The Commuter features two durable seatbelt latches and multiple mesh windows. It can be carried using the padded shoulder strap or easy tote handles. The carrier is crash tested and rated 5-Stars by The Center for Pet Safety.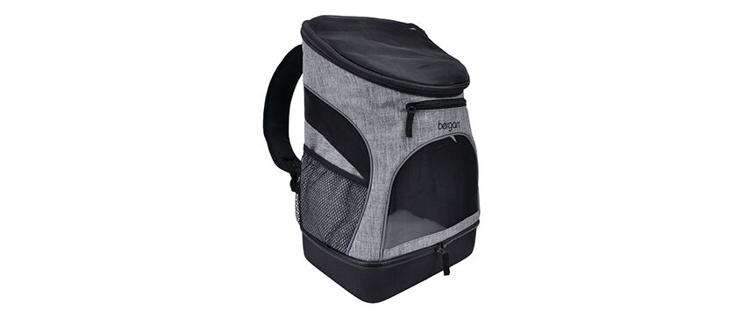 Coastal Pet Products' (coastalpet.com) Bergan Backpack Pet Carrier has softly padded straps that adjust to fit the owner. The neutral gray-colored carrier has a mesh window, spacious interior and expandable side pockets. The padded base is removable and machine washable for convenience. It is also airline compatible.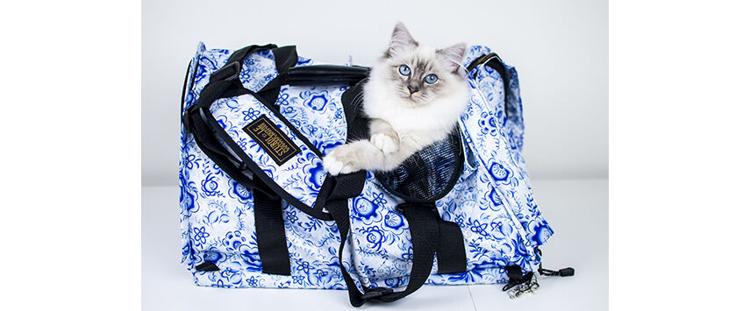 SturdiBag's (sturdiproducts.com) Flex Height carrier can flex from side to side, allowing pets to find a comfortable position when contained. The patented design allows the top to flex down without collapsing, allowing the SturdiBag to conform to fit under an airline seat. Available in five sizes and two divided models, the SturdiBag is offered in a multitude of colors and limited-edition prints.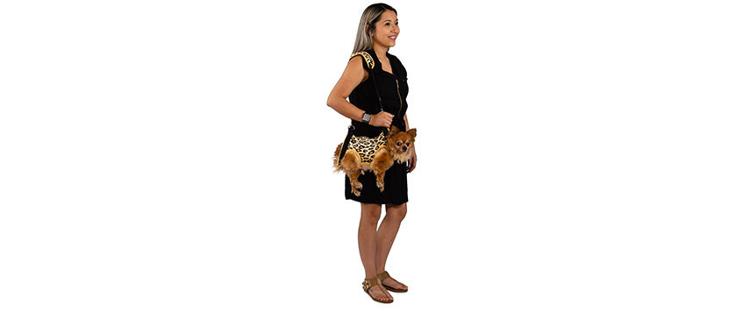 The Pawz Purse (pawzpurse.com) can convert into a harness or leash, and can serve as a safety restraint in a vehicle. It is designed to keep a pet's spine properly aligned without choking the neck area. Pawz Purse is available in mini, x-small, small, medium and large.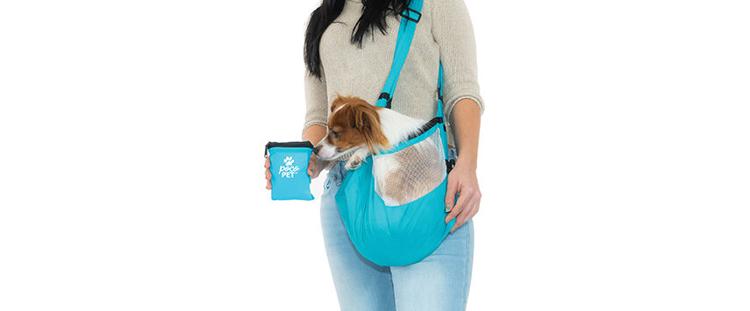 The PocoPet (thepocopet.com) Ultralight Pet Carrier is a packable pet carrier that's made from ripstop nylon and can be folded to fit into a pocket. Sized at 3.5 in. x 5 in. with a weight of 2.5 oz., the product comes with an  adjustable shoulder strap, a mesh panel for ventilation, an internal collar clip and an external treat pocket. The carrier holds dogs up to 15 lbs.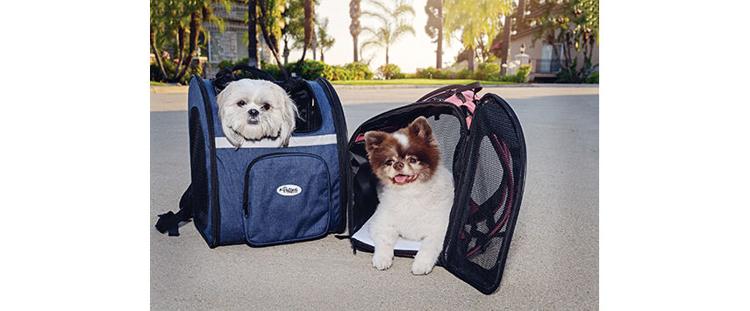 Petique, Inc.'s (petique.com) Backpack pet carrier is lightweight, spacious and comfortable. The pet carrier features large, breathable mesh windows and three entryways for easy access to pets. It comes built with a reflector strip and a leash to secure pets safely to the pet carrier. The pet carrier offers a lower back cushion, front chest clip support and adjustable straps. The Backpacker folds completely flat for storage.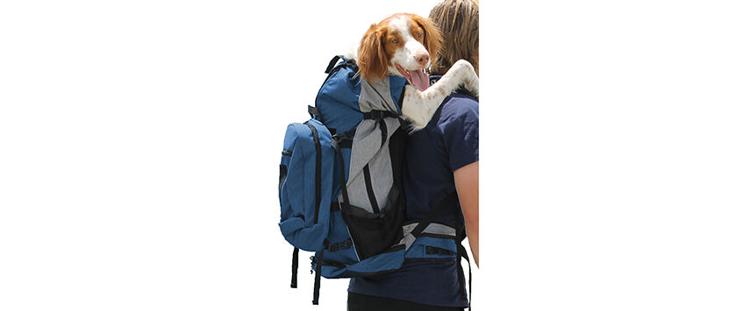 K9 Sport Sack's (k9sportsack.com) Rover model carrier holds up to 80 pounds and comes with 20 different features. The carrier includes Outlast Temperature Regulating Fabric, with a removable storage bag, hip pockets with MOLLE webbing, a padded back panel, dual side pockets, a detachable sun or rain hood and more.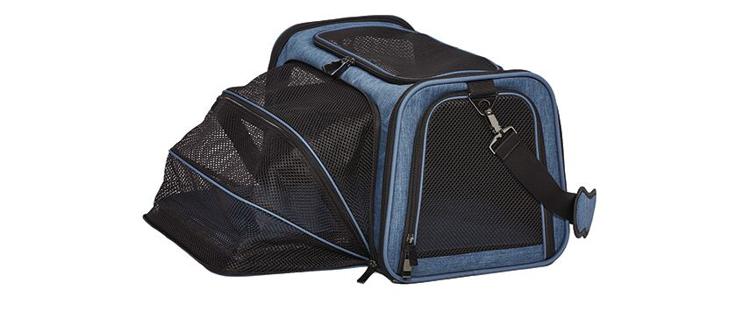 MidWest Homes for Pets' (midwesthomes4pets.com) Duffy Expandable Pet Carrier features top, side and front door zippered access, breathable mesh panels and a reversible, expandable interior cushion. The Duffy offers a luggage strap, handles and an adjustable shoulder strap for carrying. The carrier fits under most airline seats and is suitable for air travel. Lightweight and portable, Duffy Pet Carriers come in small, medium and large sizes and in blue, green and gray. It will debut at Global Pet Expo 2020.