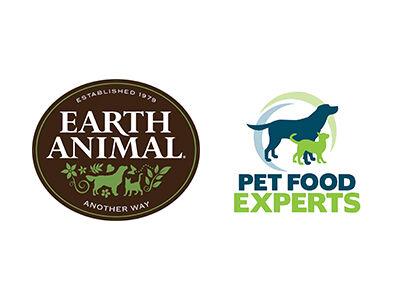 In early April, Earth Animal and PFX got together and commissioned some third-party research. Can you tell us why you did that? When the Coronavirus pandemic hit, we were all immediately faced with a terrible sense of uncertainty and unease. And, we knew that in order to support our retailer partners and community, we had to do something that would help us get out in front of and try to predict what the impact of the pandemic could be. So, together we designed and commissioned third-party market research centered around families with animals purchase behavior; what are they buying, how often and where. We then went on to discover their thoughts are on what they think their purchase behavior will be after the pandemic subsides. We aim to use this data to plan with greater accuracy on how to support our stakeholders and steward our businesses and industry through this unprecedented event. We also plan to make the information available to all our stakeholders to enable them to plan with greater clarity and confidence.
Who did the research? What can you tell us about their methodology? We partnered with FINN CADY, a company that specializes in market research and insights, who conducted a 60+ question, quantitative and qualitative, online panel survey of 1,381 families with animals across the U.S. We wanted to get a good look at how the pandemic was impacting these families, but also what they believe their relationships with brands and channels in the pet space will be like after the pandemic.
What did you learn from the research? The pandemic has highly accelerated consumer behaviors that were transitioning in any case. The research says that our audience wants to shop local, but we all need to work harder to give them a reason why. Today's consumer wants to be in complete control over not only what they buy, but also how and when. In this sense, independent pet stores need to offer much more transactional choice and flexibility. Whether it looks like online, click and collect, curbside, assisted shopping or ordering by phone—either by calling, texting or through an app—all should be considered as candidates for winning our fair share of customer's hearts, minds and wallet.
The research also told us that independent pet stores have somewhat of an image and awareness problem. Our audience expressed that they perceive big-box retail holds the high ground in knowledge and quality, and also believe that the best brands are more universal than they really are. Both brands and retailers need to work with greater focus both collectively and individually to myth bust and connect the message with our customer base that, "shopping local is a great way to discover authentic, progressive, Made in the U.S. brands."
And finally, urban millennials are so important in all of this. They are not only the largest pet parent generation, they are also the greatest amplifiers of brand experiences with their networks.
How do you think this information can help the industry? We are hoping that this information can give us all the bravery and confidence to embrace change and aspire not just for a hurried return back to normal, but to a more sustainable, more rewarding, 'better' normal.  PB