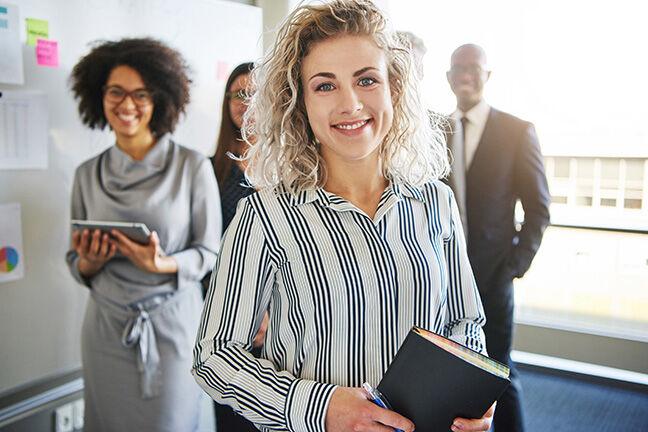 In 2021, there were 41 women-led companies listed on the Fortune 500— the most that has ever appeared on the list. 
The growing representation of women-led businesses among the Fortune 500 is indicative of a larger trend, as more female leaders seize the opportunity to rise to the highest levels of companies within a wide variety of industries. However, there is still much progress to be made on this front, as evidenced by the fact that such companies only represented 8.1 percent of the Fortune 500 list.  
Is the pet industry more equitable than most, in this regard? Maybe, but what will be clear to anyone who looks around the room at one of the industry's trade shows, the pet industry is still male-dominated, especially at the C-suite level, say many industry professionals. 
To investigate further, Pet Business spoke with six successful entrepreneurs and executives to learn more about their experience, and how the pet industry, as a whole, can help support future generations of female leaders. 
Getting Involved with Pet

 
A universal love and passion for animal companions is one of the main reasons why people gravitate towards the pet industry, and may contribute to making it a more welcoming one for female executives. 
For example, Carrie McDermott, CEO of PetPeople, previously worked for Sally Beauty and felt that transitioning to the pet industry meant there was no change in how she was treated. Similarly, Celeste Powers, president of the Pet Industry Distributors Association (PIDA), quickly felt quite comfortable after coming from the male-dominated oil industry.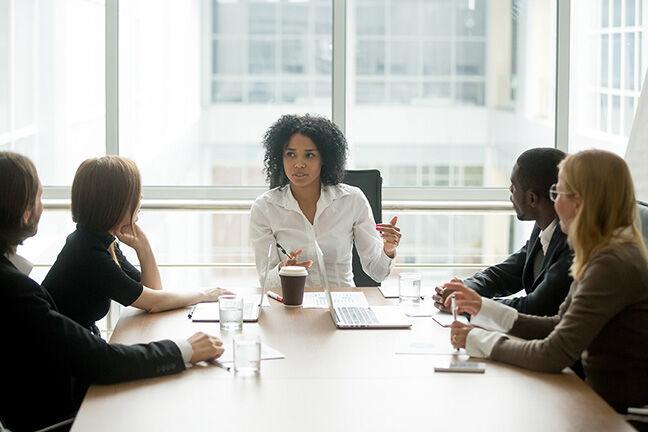 "I felt very welcomed," says Powers, who joined the pet industry around three years ago with experience managing and leading trade associations. 
Still, the pet industry's reputation as a great place for women to find opportunties to take on leadership roles is something that has evolved over the years. 
"The pet industry has grown enormously in the past 25 years—in size and scope, in sophistication and in savvy," says Anne Ferrante, senior vice president member relations and business development for the American Pet Products Association (APPA). "When I first started in pet, I was often the only woman in the room. I worked hard to build my career and earn the respect of my industry colleagues, forge meaningful and lasting relationships and to create opportunities for myself and others along the way." 
Ferrante has been with APPA and the pet industry for close to 24 years. In her current role, she leads the teams that create membership benefits and industry resources and that produce The APPA National Pet Owners Survey and other market research products. When she first started, APPA had 304 members. Now, the organization has an "all-time high" of more than 1,300 member companies.
"Women now hold key leadership positions in the pet industry and are true industry innovators, fueling much of the growth," she says. "I'd say that rather than [finding] barriers, [women will find] the door is open." 
The door is open not just for more diversity in roles at the C-suite level, but for women looking to build their own pet business. For example, Adreanne Tesene has built a successful six-store retail chain in the Chicagoland area, called Two Bostons. 
"Sixteen years and 6 stores later, we are still helping customers while supporting 50 team members, dozens of rescue groups, and thousands of pets each year," says Tesene. "We are proud of that and are still having a ton of fun. That equals success in my book!" 
Moving Up the Ladder

 
One way that female leaders in the pet industry can continue to grow their careers in this industry is by supporting each other. Building a network of like-minded individuals who have experienced the same struggles or setbacks that other women have endured is a gateway into how these problems can be addressed and overcome. 
With this in mind, Ferrante emphasizes the power of networking, and to never underestimate the power of a good partnership. 
"Some of the most successful people I know in the industry turn up where you least expect them," she says. "Sometimes the smaller events are even more advantageous to relationship building because they allow you to have quality conversations and network in a collaborative environment."  
Prior to starting with PetPeople, McDermott took the initiative to seek out all she could learn about the industry she was walking into. Through that process, she found that people were pretty welcoming, and she learned the importance of truly understanding what goes into every pet product. It was also an opportunity for her to connect with other pet industry professionals. 
It is an example of the type of self-driven approach that Tesene says is key to success in any professional's development.
"I believe that if women—or men—want to learn how to become better leaders and entrepreneurs, it's up to them as individuals to seek out the appropriate resources," says Tesene. "The industry could support this by having tools for professional development, but being a strong leader would start with recognizing where you need help and taking action to learn and improve yourself." 
Ultimately, it takes hard work, time and dedication to achieve success with the pet industry, but with a passion, a purpose and a plan, it can be achieved. 
Tesece recalls some advice she learned from her mother-in-law that she never forgot, and still thinks about sixteen years later: "Remember to plan for success."
"You must plan your year, month, week, and days to be successful," she explains. "Doing this allows you the opportunities to help others be successful...and that is what a good leader does."   
Knowing Your Value
Success may look different to everyone, but results prove that a goal has been achieved. 
"Actions earn respect," says Powers. "Be confident in your skills and have a strong specific vision...and it's important to project confidence." 
It's especially important for women to convey confidence and make sure they're being heard, given the stereotypical view of women as more timid. 
"It's a fact that women face barriers in most industries, which shouldn't have to be stated how unfortunate that is," says Tesene. "A strong female request is often perceived differently than the same exact request made by a man. Women are expected to add a smiley face to any request or statement and use softer words to not come across as aggressive." 
However, she emphasizes that there is a difference between being aggressive and being assertive. 
"Ladies, I'm here to say it is 100 percent OK to be assertive with your asks and expectations," says Tescene. "No one should convince you that your questions, comments, or expectations are any less important than anyone else's."  
At the end of the day, there are many avenues and opportunities to take in the pet industry, and sometimes, a certain company is not a great fit. 
"You have to be your own gatekeeper," says Elena Kalogeropoulos, chief executive officer at Chasing Our Tails. 
Having the confidence to recognize your value and not settle for less is key to moving forward as an entrepreneur and an executive. 
"It's important to respect your value and have the confidence to communicate what you want," says Erin Terjesen, managing partner at Propel Communications. She encourages future leaders to recognize the results they bring to help drive a business forward. 
"Hone in on what your gifts are and what you love," she says. "Then, find a company that can provide pathways [to greater success in this industry.] 
Looking to the Future
Despite some progress, there's still no great place to send the young people that ask about this industry to learn more and get more involved, according to Terjesen. As a result, it really comes down to the individual deciding on what avenue in this industry they want to pursue, and seek out mentorship along the way. 
"I was fortunate to have incredible mentors in this industry that I still talk to," says Terjesen. "Now, I want to be the mentor for others." 
Terjesen predicts in the next 15 years there may be a massive overhaul in this industry, as more executives retire and there's a greater opportunity for more diversity in this industry's leading positions. 
"Ultimately, leadership in the industry should reflect our buying market, and everyone is our market now," she says. PB