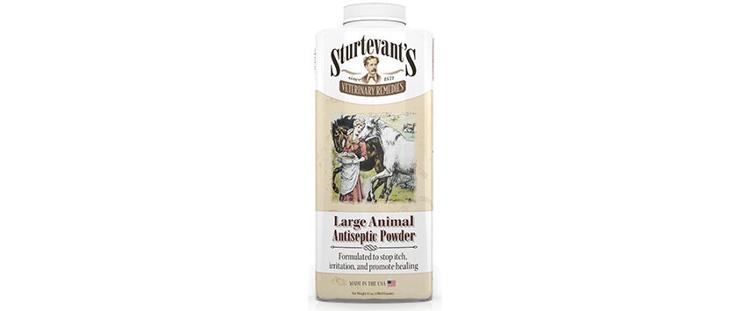 Tell us about F.C. Sturtevant's history. What makes the company stand out in the marketplace?  Our company has been family-owned and -operated since 1871. During the past 148 years, we have evolved into one of the world's leading skincare brands, incorporating divisions which serve the needs of small and large animals, as well as humans. In fact, we are the leading manufacturer of topical probiotic products for treating conditions of the skin.
In addition, we support the One Health Initiative, a global organization of physicians and scientists who recognize that the health of animals, humans and our ecology are inextricably linked. As a group, we seek to promote, improve and defend the health and well being of all species by enhancing cooperation and collaboration between physicians, veterinarians and other health and environmental professionals, and by promoting strengths in leadership and management to help realize these goals.
What are the key elements of F.C. Sturtevant's approach to skin care? We focus on balancing the microbiome using natural ingredients, which potentiate with the organic healing mechanisms or the body—whether human or animal. Our vast research in biotechnology, coupled with the recent advances in the study of biological risk assessment, has given us a leg up on most other companies focusing in this area.
What are F.C. Sturtevant's most popular products? What are the important selling points of these products? I guess our most popular selling item in our animal health division would be Sturtevant's canine formula. This topical treatment is applied as a powder and is effective promoting the healing of numerous common skin conditions in dogs. We will be introducing some new items that will give this product a run for its money, including a product that will cure pastern dermatitis, a serious condition affecting horses.
The key selling points of all of our products are their efficacy and safety.
What are some of the newest product introductions from F.C. Sturtevant? How do these products innovate the way we care for our pets' skin? All of our products are considered innovative. We never offer a "me too" type of product. Actually, our company has been at the cutting edge of skincare technology for generations. Soon, we will be introducing probiotic skin care products for dogs, cats and larger animals.
What makes independent pet specialty retailers important partners for F.C. Sturtevant? The independent pet specialty pet retailer has been the only channel of distribution for us at retail since the company began. We have always felt that the pet parent can be best served within this network, in terms of store staff, product knowledge and their interest in providing the best products available to their customers.
Aside from offering a lineup of high-quality products, how does F.C. Sturtevant help retailers drive sales? What types of sales and marketing support do you provide? We offer comprehensive ongoing product training, along with unique store displays and strategic advertising in print, online and direct mail.
What does the future hold for F.C. Sturtevant? Do you currently have any new products in development? If so, is there anything you can tell us about these products? As I mentioned a bit earlier, we will be introducing a complete line of probiotic-based products in 2020, including shampoos, topical powders and salves specifically designed for large and small animals. PB