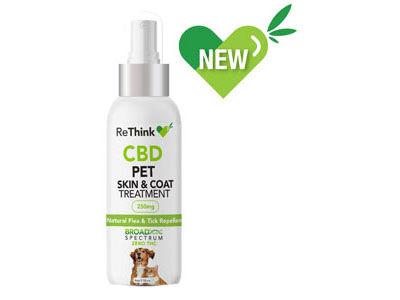 Groomers Helper's (groomershelper.com) ReThink CBD Skin & Coat Treatment with natural flea and tick repellant contains 250 mg. of broad-spectrum CBD with zero THC to increase the overall health of a pet's skin and coat and help deal with dermatitis or other skin rashes or issues. ReThink CBD is derived from U.S. grown hemp though a cold CO2 extraction process that produces quality, pharmaceutical-grade CBD.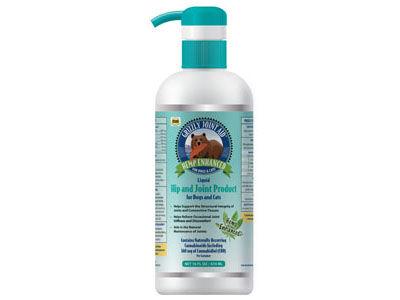 Grizzly Pet Products' (grizzlypetproducts.com) Hemp-Enhanced Hip and Joint product provides a synergistic combination of five joint support ingredients enhanced with organically-grown, U.S.-sourced, broad spectrum hemp containing CBD. Formulated to help support a dog's joint, cartilage and connective tissue structure and function, the product includes glucosamine, chondroitin, MSM, hyaluronic acid and krill oil (plus turmeric in the mini pellet formula), along with the beneficial cannabinoids from hemp. Available in liquid and mini pellets.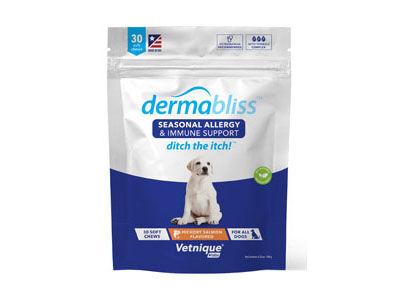 Vetnique's (vetniquelabs.com) Dermabliss Soft Chews help support dogs with allergies, atopy and other skin conditions in response to seasonal and other environmental factors. Dermabliss contains natural ingredients including omega 3, 6 and 9, quercetin, vitamins and bovine colostrum to promote a healthy immune response and maintain normal histamine levels. Made in the U.S.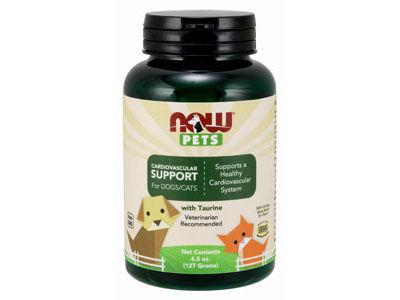 NOW Pets (nowfoods.com) Cardiovascular Support is designed to support normal circulation and cardiovascular function in both cats and dogs. The gluten-free pet supplement is made with carnitine, taurine, antioxidants, botanicals and pharmaceutical-grade coenzyme Q10, featured in a powder that easily mixes into most pet foods. Hormone- and steroid-free, U.S.-sourced chicken bone broth is added for flavor.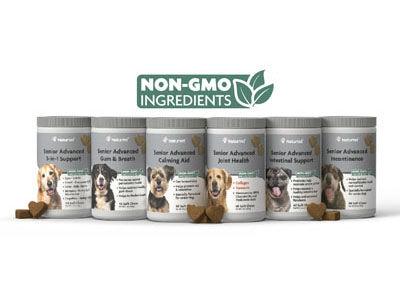 NaturVet's (naturvet.com) Senior Advanced product line includes Senior Advanced 5-in-1 Support, Senior Advanced Calming Aid, Senior Advanced Gum & Breath, Senior Advanced Incontinence and Senior Advanced Joint Health to address the specific needs of senior dogs.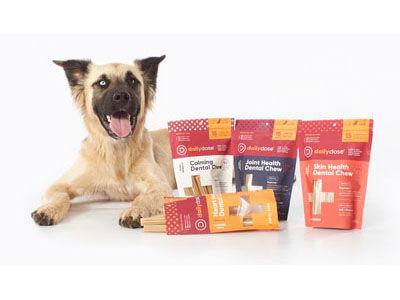 H&C Animal Health's (hc-animal-health.com) dailydose is a dental chew and daily supplement packed with a plaque-fighting ingredient and vet-recommended supplements to help with dental hygiene, skin health, heart health, joint health and assist in calming. Developed by veterinarians to be simple to use and effective, dailydose eliminates odor and plaque-causing bacteria in a dog's mouth in 30 seconds.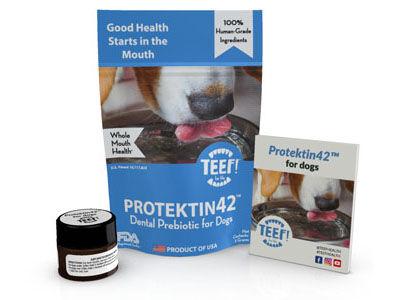 TEEF's (teefhealth.com) Protektin42 is a human-grade dental prebiotic that's scientifically and clinically proven to improve the dental microbiome to promote dental health in dogs. Simply add the vet-approved product to drinking water or a toothbrush to clean a pet's mouth and freshen their breath. TEEF is all-natural and chemical-free.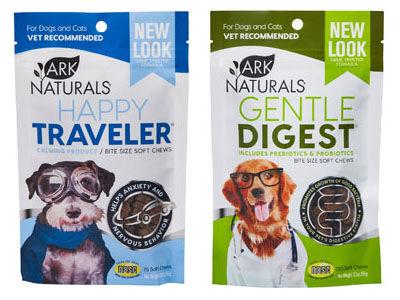 Ark Naturals' (arknaturals.com) Happy Traveler soft chews have four synergistic active ingredients: valerian, German chamomile, l-tryptophan, and St. John's Wort. The product safely and effectively addresses pet anxiety.
Brilliant Salmon Oil (brilliantsalmonoil.com) by Hofseth BioCare is a heart-healthy, human-grade fish oil that gives dogs and cats shiny coats, softer paws, increased energy and enhanced appetite. Brilliant Salmon Oil is a pure, unrefined and gently-liberated product  that features zero additives. Made from 100 percent fresh Norwegian Salmon Oil, the oil is offered in 10 oz. and 34. oz. sizes of see-through UV-protected bottles.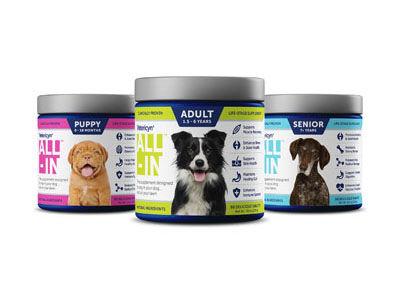 Vetericyn Animal Wellness' (vetericyn.com) ALL-IN supplement provides nutrients for dogs based on their life stage needs. Using patented bioactive technology, ALL-IN is packed with a full spectrum of nutrients and backed by absorption technology.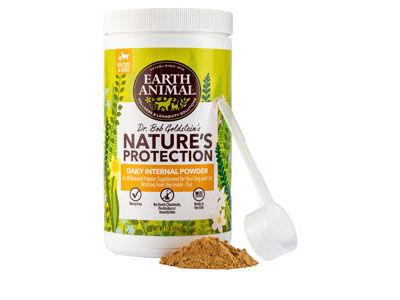 Earth Animal's (earthanimal.com) Nature's Protection Flea & Tick Daily Herbal Internal Powder contains wild-crafted herbs to help support a healthy immune system. The selected herbs help to change a dog or cat's odor so that fleas, ticks, mosquitoes and other insects dislike the scent and taste of the blood. The powder should be given year-round with the dose doubled during your region's peak season.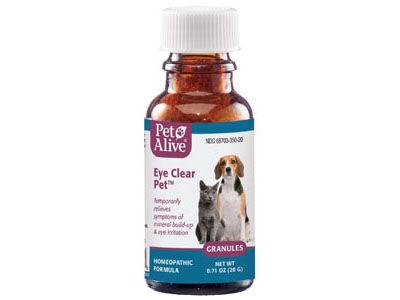 PetAlive's (nativeremedies.com) EyeClear Pet for Cataract Symptoms in Cats and Dogs is a natural medicine for temporary relief of common symptoms including blurred vision and eye irritation. It also helps to temporarily relieve itchy, watery, swollen and red eyes. EyeClear is a safe, effective, non-addictive natural homeopathic remedy. Developed to be taken internally, EyeClear Pet contains no artificial colors or preservatives.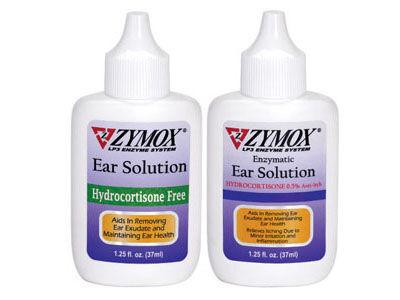 Pet King Brand's (zymox.com) Ear Solutions are veterinarian-recommended products for relief of ear infections without antibiotics that are safe, non-toxic and reduce the stress to the animal. ZYMOX Ear Solution contains a patented combination of enzymes to aid in removing ear exudate and maintaining ear health. ZYMOX soothing relief comes in two formulations: with 0.5 percent hydrocortisone for added itch relief and without hydrocortisone for rabbits and animals that are pregnant or lactating.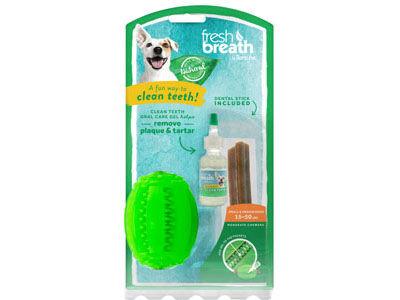 Fresh Breath by TropiClean (tropiclean.com) Fresh 'N Fun Dental Chew Toy features textured bristles to help brush a dog's teeth, defend against tartar and massage a dog's gums during play. The Clean Teeth Gel and Dental Stick can be added to help remove plaque and tartar and freshen a dog's breath.