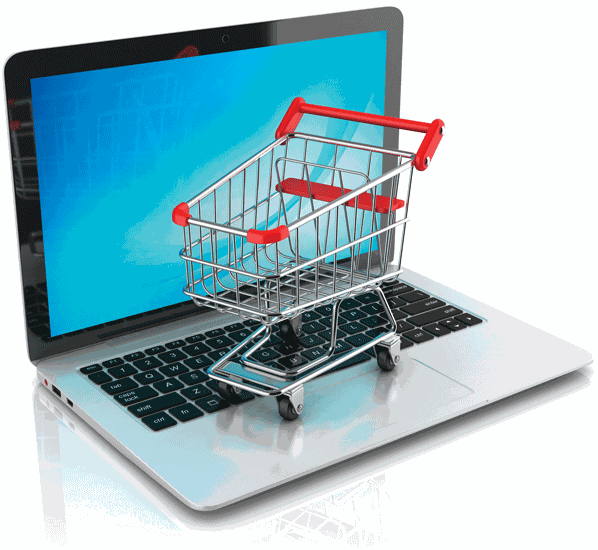 With online sales of pet food and pet supplies increasing at a rapid rate, pet specialty retailers are facing more competition from Internet sellers. While some retailers do not seem imminently threatened, most acknowledge that online retailers have a price advantage, as many do not collect sales tax for online transactions. With that in mind, some brick-and-mortar store owners are hopeful the Marketplace Fairness Act (MFA), which aims to end the tax loophole, could close the gap on competition. While the MFA has yet to pass in the House—it passed in the Senate in May—Pet Business reached out to handful of pet store owners to discuss how the bill could protect their business from competition, if passed.
Pet Business: How concerned are you about competition from online retailers? Do you feel like the Marketplace Fairness Act could have enough of an impact to protect your business from online retailers?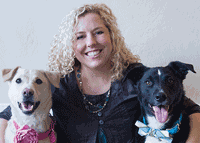 I'm excited about this bill for shear principle. Retail is retail, regardless of where it's purchased, and a large revenue opportunity for our state is currently being missed. It will be interesting to see if online retailers will end up dropping their prices to compensate for the cost of sales tax to the consumer. Even if [the Marketplace Fairness Act] passes, there's a chance that most online shoppers will continue to shop online for convenience and their preferred method of shopping won't change.
Dog-a-holics Boutique absolutely loses sales to online retailers—even some of our best customers tell us about the specific products they purchase monthly online in bulk. Occasionally, shoppers come in looking for a specific product we don't carry, and even though we offer to special order it or offer a great alternative, they still walk out saying they are going to purchase it online. Regardless, I'm not concerned about online retailers affecting my business, because I'm confident people who walk through our doors are choosing to shop local. Dog-a-holics has seen great revenue and profit growth in the last few years, which is a result of carrying the products the majority of our customers are looking for, offering great customer service and being an active member in our community!
— Candace Canty, owner and founder of Chicago-based
Dog-a-holics
.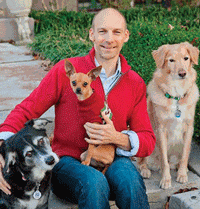 There has always been competition in retail from the very beginning. Consumers have many options when they're considering the purchase of a new item. With the Internet, we now have another source of competition, and the fairness of the sales tax issue is definitely a factor in any purchase a customer makes. One of the goals of the Marketplace Fairness Act is to level the playing field so that the sales tax is not necessarily a factor in making a purchase. This is not a new tax—it's just a case of the sales tax being applied equally to everyone.
At Four Muddy Paws, we focus on our product assortment, customer service and the quality/value relationship for the products we offer. We're a part of the communities we serve. As a small business, we create local jobs and certainly pay our fair share of the local sales taxes. In order for our brick-and-mortar stores to compete more effectively, we believe that all purchases whether online or in a neighborhood shop should be treated fairly and equitably.
— Jeff Jensen, co-owner of St. Louis-based
Four Muddy Paws–The Healthy Pet Market.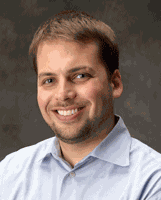 We are not that concerned about competition from online retailers. We strive to make our store an experience for customers and their pets. We have found that there are so few places where you are allowed to bring your pet, and people make it a point of coming to our store with their pets. The pet usually gets to pick something out—it's almost like a kid in a candy store. This experience—which people find surprisingly important—can't be replicated online.
Additionally, because we carry products from small, independent manufacturers, the online guys don't get a big price break—if any. Price is the big competitive advantage online retailers have; without that, we stack up pretty well. I think the big danger comes when the online guys perfect food delivery. A substantial portion of our income comes from the high-margin add-ons people buy when they come in for their bi-weekly or monthly bag of dog food. Without the regular shoppers, we would have to survive on customers deciding to make a special trip for non-essentials such as treats, toys and accessories. However, we have not seen that many people order food online to date.
In theory, we like the Marketplace Fairness Act because it evens the playing field for retailers. However, we don't believe it will change our dynamics regarding online retailer competition, as we're not facing much online price pressure right now. What does worry us about the Marketplace Fairness Act is the impact it will have on the operation of our online store. While it is a small percentage of our revenues, it is a nice feature to offer customers, as well as expand our reach and visibility outside of our brick-and-mortar market. If we have to fill out tax forms and other documentation for multiple states yearly, we might sadly say the cost of administration isn't worth the benefits of the online store.
— Cole Wolfson, owner of Pittsburgh-based
Petagogy
.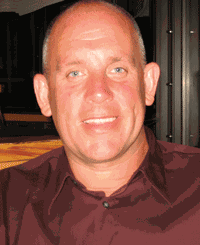 Should the Marketplace Fairness Act reach fruition, it could have an immediate positive effect on traditional retailers like Woof Gang Bakery. Closing the current sales tax loophole will give our locally owned franchise stores a boost, whereas local merchants have previously been at a competitive disadvantage. The bill would essentially recalibrate the marketplace so that all retailers—whether online or offline—are competing on equal footing.
The policy is a common-sense approach to level the playing field between traditional brick-and-mortar stores like Woof Gang Bakery and online businesses. Potential customers who shop online to avoid paying sales tax would no longer have an excuse to not support local community businesses.
Currently, mom-and-pop stores can't always compete with online retailers' low prices. It would also help Woof Gang Bakery and other local retailers by stopping customers from using stores as showrooms to browse products and then buying online to avoid paying sales tax.
The act would indeed establish fairness in the marketplace and help restore local economies. Moreover, the act only imposes sales tax collection on Internet and mail-order firms with at least $1 million dollars. Truly small online businesses would still enjoy exemption from tax responsibilities on their out-of-state sales.
— Paul Allen, CEO of Orlando, Fla.-based
Woof Gang Bakery
, a 36-store retail chain.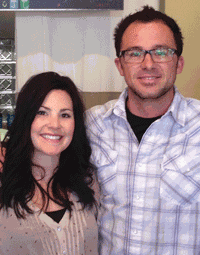 At Dee-O-Gee, our online sales do not represent a large percentage of our total sales volume for the year. But, it is a consistent revenue stream that we rely on to cover some operating expenses. Our small e-commerce store is also a source of "loyalty" for some of our regulars, as we routinely ship food "ahead" to a location where our customers are traveling or vacationing with their pets. 
We also have a number of regular out-of-state online customers, and these customers may be directly affected by the Marketplace Fairness Act of 2013 (MFA). The MFA seems to have potential to disrupt the effectiveness of our online store at Dee-O-Gee.com. Being compliant with the MFA regulations seems to be overly tedious and time consuming for small brick-and-mortar retailers that also offer online sales, such as ours. These small businesses, however successful they may be, are often operated with a limited budget and limited staff resources, much like ours at Dee-O-Gee. Staying in compliance with MFA regulations could potentially derail our online store sales to out-of-state customers because it would be very challenging and costly to keep up.
Additionally, penalties for sales tax noncompliance tend to be very onerous, and most states can hold a company personally responsible for any unpaid sales tax liabilities. A state can confiscate our personal possessions in order to collect unpaid sales tax owed by our company. Unlike Amazon.com, Lowe's, Best Buy, Walmart and other big retailers, I am not armed with an army of accountants and attorneys. In a worst-case scenario, dealing with an innocent mistake in complying with complicated MFA regulations could potentially put us out of business and personally bankrupt us. That is something that I am not comfortable with and is leading me to re-think my long-term strategy for online sales at Dee-O-Gee.com.
— Josh Allen, owner of Bozeman, Mont.-based
Dee-O-Gee
.