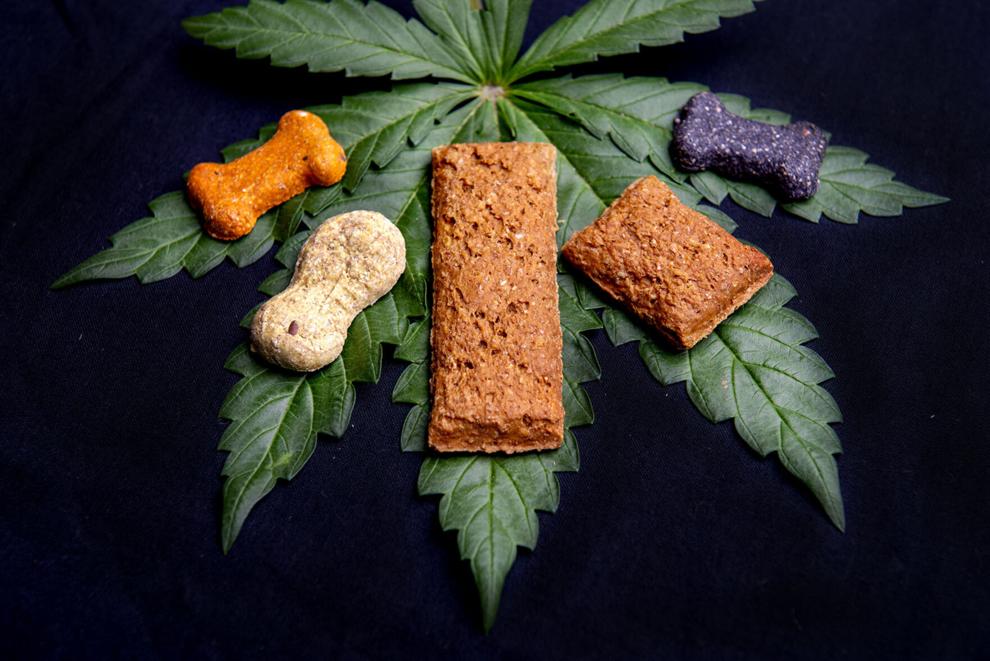 The popularity of cannabidiol (CBD) is, by no means, new. Since the Agriculture Improvement Act of 2018—otherwise known as the Farm Bill—passed, the race among vendors to get a share of the lucrative CBD market has been in full effect.
Despite the fact that regulations surrounding CBD remain fuzzy (the Food and Drug Administration has not yet approved CBD and hemp as treatments for use in animals), the category has made major inroads in the pet market in the form of chews, drops, supplements and more—and there's no sign the trend will be slowing anytime soon.
"According to Brightfield Group forecasts (January and July 2020), the CBD pet category is now forecasted to grow 33 percent overall in 2020, 48 percent in 2021," explains Marilyn Good, director of sales-pet for Charlotte's Web.
According to many industry experts, there's good reason why the category is growing at such a significant rate—there is clear evidence that these products can help pets.
"Consumer feedback and the growing body of research supports CBD/hemp as a solution to help return homeostasis to the body," says Jeanne Jacobs, leader of business development for PetAlive. "Since all animals have an endocannabinoid system, we believe that our pets should have the same opportunity to experience the benefits that hemp/CBD can bring to the body."
The idea of bringing the benefits of hemp/CBD to pets also resonated with Charlotte's Web, which expanded its offerings to bring products with these powerful ingredients to the pet market. As with many pet industry trends, the use of CBD originated in products for humans.
"As we witnessed the popularity of our full spectrum hemp-derived CBD products for humans, we thought it only right to develop a line of wellness products for pets," says Good.
While many companies hopped on the popularity of the CBD trend, a handful of manufacturers set out to solve specific problems their own pets experienced firsthand.
"One of our pioneers, Chelsea Rivera, has a dog that suffered from terrible seizures," said Min Lee, president of brand development and co-founder of Honest Paws. "Several years ago, she heard about CBD oil being a more effective treatment than prescription meds and administered it to her dog. Sure enough, the seizures ended, and the inspiration for Honest Paws was born."
CBD Choices
Of course, as with all emerging trends, customer education has been key in nurturing the CBD trend. When these products first hit the market, customer questions all centered around what CBD is—Will it make my pet high? What side effects will it have on my pet? How much is too much to give my pet? What does CBD actually do for my pet?
"With CBD Products, everyone has legality concerns and doubts about efficacy," says Chad J. Tillman, national sales manager of Grizzly Pet Products.
Tillman recommends steering clear of CBD products that generically advertise CBD as a "cure-all." He explains that proper labeling and knowing exactly what specific problem a product is offering to address is key to helping customers achieve the results they're looking for in a CBD product.
Now that more information about CBD has been widely disseminated, manufacturers are finding that questions are less about what CBD is, and more focused on why a specific brand is better than others.
"[Two to three] years ago the question was, what is CBD? Now it is much more, why your CBD?" says Jon Neveloff, partner at King Kanine. "It went from limited knowledge of what CBD is, to figuring out which CBD to use for their pets."
When it comes to deciding what CBD products to stock on store shelves, Tillman recommends relying on those that carry the National Animal Supplement Council (NASC) Seal on the label. Given the nature of CBD's legality, having the assurance of a reputable organization will help convey product's safety and effectiveness.
"...We encourage retailers and consumers to look for third-party certifications that show a company is maintaining standards of integrity," agrees Good.
Charlotte's Web recently became B Corp Certified, and its products already carry the U.S. Hemp Authority and NASC seals.
"Until such time as having federal and state regulations for hemp/CBD are in place and enforced, retailers and consumers must look to those brands who take the higher road and verify their quality at every step of production," says Good.
To attract customers and highlight specific brands, retailers should take advantage of the variety of in-store marketing and educational materials offered by many manufacturers.
"You really need to differentiate yourself from your competitors," says Jacobs. "Some of the ways to do this is by creating engaging in-store displays and developing the staff's knowledge on the products, so they can educate the customer."
Tillman believes that CBD products behind the counter, in locked cases or in small countertop displays near the register are, "incredibly eye-catching."
Another way to highlight CBD and hemp products is by arranging them in a specific section based on their functionality.
"We recommend displaying products like ours in areas that are clearly designated for condition specific issues like anxiety, loss of energy, pain or joint inflammation, etc," says Melissa Olsen, vice president of sales and marketing from Vital Essentials. "This way, it's easy for pet parents to quickly identify the products to solve their dog's health concerns and make educated choices."
Given that there is still so much for retailers and consumers to learn about CBD and hemp products, many experts recommend that pet stores include live information sessions in their in-store education efforts.
"We have done a few different things for stores including floor graphics and product displays, but nothing has been more effective than a learning session with our staff and the retail locations staff," says Neveloff. "This is where the light bulb goes on for people learning about CBD and how to discuss it with customers."
The Future of CBD
The ongoing pandemic has forced pet stores to adjust their approach to retailing, including within the CBD category. While the industry has largely benefited from the deepening bond between pet owners and their furry friends during quarantine, record unemployment and the precarious state of the economy can have a big impact on purchasing decisions.
"Right now, money is tight for so many people, so they are choosing brands that they know and trust," explains Tillman.
Consequently, taking the time to research each product, its capabilities and transparency is more important for retailers to consider than ever.
"With so many CBD brands out there pre-COVID, I think many of the brands that simply offer private-label, cloned products will not survive," says Lee. "This space is extremely competitive now and it really does take a high level of innovation and quality to survive nowadays."
Of course, CBD products are not at the top of every retailer's must-stock list. While Lee feels that CBD as a supplement is essential, he recognizes that some retailers may not feel the same way right now. However, he believes that this will evolve over time.
"I don't think this will last much longer, considering there are so many new pet owners as a result of quarantine rules and this new consumer base will eventually pave the way for additional demand for products such as ours," says Lee.
Jacobs also expects that retailers will continue to see demand grow as the category matures.
"We believe growth in the hemp/CBD category will continue as customer awareness of the category increases, the body of research and our understanding of the mechanisms of the endocannabinoid system grows, and product development expands," she says.
Good believes that once regulation is passed, the CBD category will take off even more than it already has.
"As with for our hemp/CBD products for humans, we believe the next chapter for our industry is high-integrity regulations at both state and federal level so consumers can have equal access to hemp/CBD products for themselves and their pets in every state," she explains. "We work hard at Charlotte's Web advocating for sensible government regulations for hemp/CBD products and we will continue to do so."
For King Kanine's part, the company is looking to see how different types of specific CBD will affect different pet ailments and is exploring new ways to administer CBD more effectively.
"We are working on an incredible new delivery system to get our formula into the pets system at a higher rate than orally," says Neveloff. "Our studies have shown that nasal delivery can have up to 8 times more efficacy into the body over oral ingestion. We are just scratching the surface to what CBD will be over the next few years."  PB