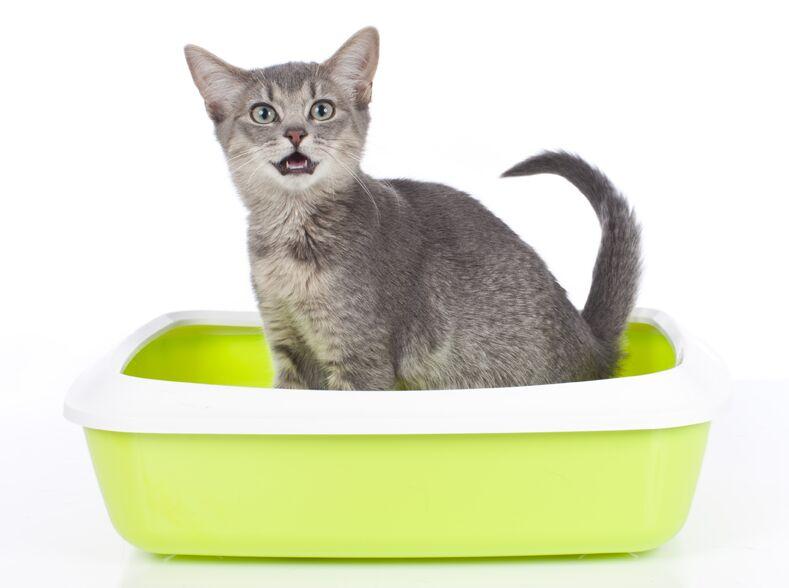 Cat owners want to buy litter that is good for their cats, their homes and the environment. Cats, presumably, don't really care about recycled materials or sustainability, but they do know what feels good on their paws and what makes them want to use the litter box. So consumers are shopping for natural cat litter that has several features and benefits, and they are looking to manufacturers and retailers to provide the necessary information. 
"Customers have come to expect innovation, but cats don't always get the same memo," says Janice Yamamoto, director of marketing for Next Gen Pet, which is based in Japan and has U.S. operations in Laguna Niguel, Calif. 
Humans want cutting-edge features, but the litter must still offer some familiarity to their cats. The company, which uses wood in its cat litter products, launched Timber Fresh, all-natural litter designed to provide excellent odor control, invoke a woodland feel with the power of Hinoki cypress, and resist bacteria and mold without the use of harsh chemicals.
"As consumers become more conscious of what they bring into their homes, they are looking to retailers to provide more natural litter options to fit not only their needs but the needs of their cats," says Yamamoto. "Next Gen's goal has always been to provide an eco-conscious litter, offering natural solutions to everyone's litter box issues. We are excited to see sales and distribution of natural cat litter grow year after year." 
She adds that consumers are seeking product attributes such as limited ingredients, simplicity in packaging and transparency in operations and manufacturing. Pet owners want to educate themselves on the latest products and new trends, and often turn to local retailers for advice. 
"The successful retailers I see have taken the steps to be fully educated about the benefits and advantages of new products entering the marketplace and are able to pass that education along to the faithful customers who frequent their stores," says Yamamoto.  
The natural litter category is growing because consumers are seeking better-for-you products in every category. "The current trend is health," says Shannon Supanich, media and public relations manager for Pioneer Pet Products in Cedarburg, Wis. "Just like with the whole organic healthy eating movement people want what is healthy for their pets and their homes."
Pioneer Pet Products makes SmartCat All Natural Litter, which Supanich says is made from grass and nothing else. "All Natural Litter is not only super healthy for your cat, but also for your home. You are not breathing in anything bad and you are not exposing your household to chemicals. We really value health for our pets." 
She adds that SmartCat All Natural Litter clumps better then clay. "We are always working on improving health, happiness, and harmony in the homes for pets and pet owners," she says. "We want to keep pets healthy, happy and not bored." 
Others agree that plants provide good materials for natural cat litter. The OurPets Company, based in Fairport Harbor, Ohio, launched Switchgrass Natural Cat Litter with Biochar. Dr. Steve Tsengas, CEO of OurPets, explains that switchgrass is a hearty grass that grows on the plains in North America. 
"Because of the way it's grown in nature, it does not get insecticides, sprays and fertilizers," he says. "It has tremendous availability and is sustainable. You cut it down and it grows again." 
Meanwhile biochar is made from the process of pyrolysis, which is the breaking down of a material by heat. Biochar and switchgrass work together for odor absorption, and act like a filter. These substances work more effectively than clay, Tsengas explains. "Clay litter depends on physical entrapment of odor, like a concrete block." 
Seeking Alternatives
Tsengas adds that, over the years, consumer preferences have evolved as people have become more educated about the various materials. Clay was inexpensive and offered effective odor control, but it is non-biodegradable and creates dust. Natural ingredients such as corn, wheat and pine became popular, but some of these ingredients were food related, so the prices would fluctuate and some of the plants were sprayed with chemicals. Natural grass litters, such as those that use switch grass, are made from a plant that is not food related, and have a low price point. 
"People gravitated toward natural biodegradable cat litters," says Tsengas. "Anything natural and biodegradable is better for you than a clay." 
This preference translates to strong dollar sales. Tsengas says regular cat litter sales growth is typically about two percent, which reflects the growth of cat ownership. However, the growth in natural cat litter is much higher, at 15 percent or more per year. He points out that the natural cat litter trend is part of a larger trend. As humans buy vitamins and practice alternative health for their own well-being, they are also taking care of their family members, including pets. 
The natural and sustainable attributes are not enough, says Samuel Cohen, vice president of marketing and sales for Ferndale, Wash.-based Healthy Pet. "As there are more and more green options and the natural share of the category is growing, it's becoming more about performance," he says. "Consumers now expect eco-friendly products that deliver performance equivalent to a traditional litter." 
Healthy Pet recently launched two items in its ökocat line of natural cat litters. The company rolled out a "soft step" version of ökocat, which Cohen explains is a clumping wood litter that is milled to a finer texture and the particles are specifically shaped to be flatter and more comfortable for the cat. The soft and sandy texture is designed to be more like what cats are used to, and facilitates an easier transition from clay to ökocat. 
Also new is an ultra-lightweight version of ökocat called "featherweight," in partnership with Petco's Unleashed stores. Cohen says most natural litters are less dense than clay, and ökocat featherweight takes the concept further by combining rice hulls and wood flakes to make a finely textured, strong clumping litter that the company says is 20 percent airier than the leading natural litters, and that 11 pounds is equal to about 30 pounds of clay litter in volume.
Cohen says natural is gaining so much that it continues to take about one point of market share away from clay each year across all channels. "We see this developing from the customer side as more and more mainstream retailers are focusing on natural litter sales," he says. "From the consumer side, expectations will continue to rise for natural products as they become more widespread. Natural products will have to deliver the odor control, absorbency and clumping that consumers are getting from clay in order to continue growth."
Paper is another on-trend material for natural cat litter. BPV Environmental, based in Byron Center, Mich., offers Fresh News Cat Litter made from post-consumer recycled paper. Brand manager Nicole Spain says this is a feature consumers can get behind because it completes the recycling process. 
The other advantage of paper, Spain says, is that the litter is dust free and easy to clean up, and will not cake to the bottom of the litter pan. The litter is also biodegradable when composted. 
"Consumers love those features because it's a great alternative that actually works very well," says Spain. "People are starting to notice that clay is not the only option anymore but they're not willing to sacrifice the effectiveness that clay offers. That is why it is important for consumers and retailers to really understand the differences between the different options." 
That is especially true of the younger cat owners, the eco-conscious Millennials. "They want to be able to buy products that are effective, affordable, and environmentally friendly," says Spain. "Those are features found in the alternative litter section. As the new generation of pet owners comes to fruition, the market is going to shift into the alternative section even more than it already has." 
The company recently introduced Fresh News Multi-Cat Litter, a formula that offers double the odor control, a light fresh scent and a softer feel. Cats can be very choosy, says Spain. Some cats will not readily accept a pelleted litter. To help with this, Fresh News Multi-Cat is a softer texture that is more similar to traditional clay litters, so cats can make the switch. 
Humans can be picky too, so manufacturers are responding with products that meet several needs. Consumers want convenience, and they also want to bring easy and safe products into their homes, says Jean Broders, senior brand manager for Muscatine, Iowa-based World's Best Cat Litter, a brand of Kent Pet Group. The litter is available in six formulas and is made of corn, is flushable, is 99 percent dust-free, and is quick clumping. 
Broders notes that cat owners want a litter that has effective odor control, does not contain perfumes or chemicals, and has strong clumping that does not fall apart when scooping. They also want the easiest disposal of all, which is being able to flush the litter down the toilet. The natural feature is important too. "Safety is always a priority in anyone's home and with natural litters, it gives consumers peace of mind that they aren't bringing anything harmful into their homes," says Broders.   
The trends will likely continue, and the future of the cat litter category will be natural. Even clay litter companies are developing natural cat litters, says Broders. "It's where innovation is taking place," says Broders. "It's all about providing consumers with high-performance products that are safe, chemical free and silica-dust free.  Healthy lifestyles translate down to the pets in the home too."