SurityPro (shopcanopy.com/en/suritypro) Healthy Aging soft chews are formulated to support an aging dog's cognitive function, joint flexibility and long-term eye health. The formula includes green-lipped mussel, lutein, and zeaxanthin and contains scientifically determined amounts of CBD tailored to a pet's weight. All ingredients have been thoroughly tested and responsibly sourced, and the products are made in the U.S.

Groomers Helper's (groomershelper.com) ReThink CBD has several options for pets with zero THC. The company offers oral sprays are fast acting in 100 mg. and 250 mg. bottles, a variety of pet treats (both a soft flavored treat and a vegan option in different quantity jars), a pet shampoo and even a skin and coat treatment that is a natural flea and tick repellant.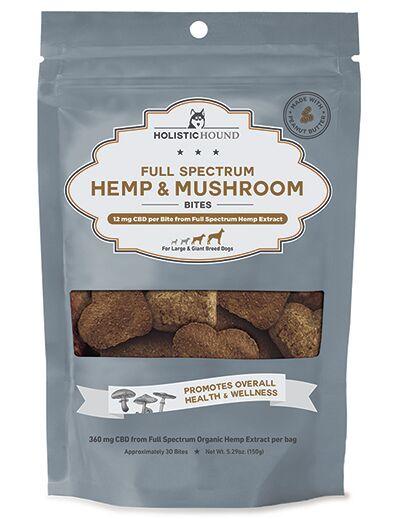 Holistic Hound's (holistichound.com) Full Spectrum Hemp & Mushroom Bites with 12 mg. of CBD are available in four flavors for large and giant breed dogs: Beef Liver, Organic Chicken, Peanut Butter, and Parmesan Cheese. Each 5 g. bite includes 12 mg. of USDA certified organic hemp-derived CBD and the company's signature blend of five USDA certified organic functional mushrooms for additional support.

Suzie's CBD Treats' (suziespettreats.com) Soft Chew line features three flavors of soft baked chews made with simple and organic ingredients. They contain full spectrum CBD oil as well as additional functional ingredients, such as turmeric and bone broth. Available in Chicken & Turmeric, Beef Bone Broth, and Peanut Butter Carob, each jar contains 45 chews with 2 mg. of CBD per chew.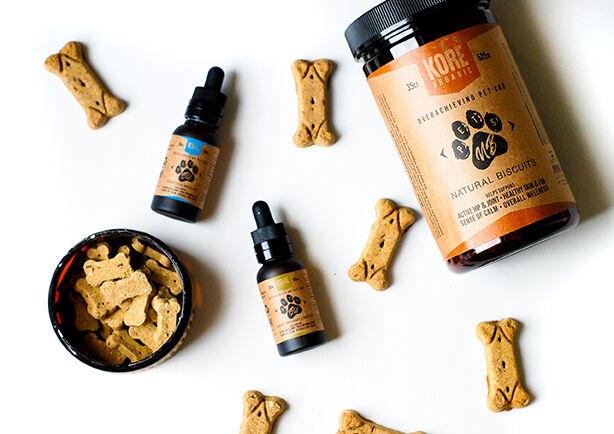 Kore Organic (koreorganic.com) CBD oil is available in two flavors, Canadian Bacon and Seafood Medley, and is suitable for cats or dogs. The company offers three different strengths depending on what a pet's needs are. It's made with the company's high-quality organic CBD oil, olive oil and MCT oil. The company's natural pet biscuits are made with organic oil, are 100 percent natural and don't contain any corn or wheat fillers.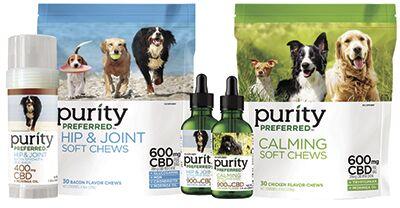 Purity Preferred (puritypreferred.com) new performance-based line of pet CBD products includes oils, chews and balms exclusively formulated for pets and all contain very high levels of proprietary broad-spectrum CBD with 0 percent THC grown on company-owned farms and processed in the company's cGMP certified facilities. All products are formulated with added functional ingredients such as Copaiba, Krill Oil and Moringa Oil for enhanced efficacy.

Paw CBD (pawcbd.com) Feline Calming Hemp Oil is crafted with melatonin, a soothing herbal blend, and the company's premium, hemp-derived broad spectrum CBD. The added ingredients are cat-friendly, and the plastic dropper makes it easy to use and adjust to the proper amount of CBD to support everyday wellness. Made to be THC-free while maintaining all the benefits of CBD, the Paw CBD calming oil for cats can be used daily or for support when they need it most.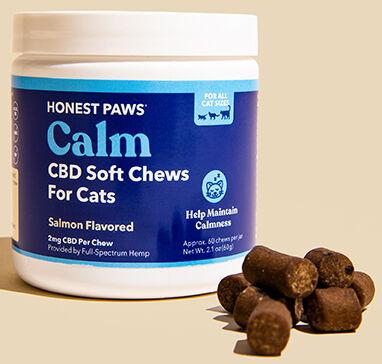 Honest Paws (honestpaws.com) Calm Soft Chews feature hemp oil with naturally occurring CBD that can help calm nervous pets, occasionally relieve aches and discomfort. The custom blend of relaxing ingredients is paired with a full-spectrum hemp oil and will help your cat with maintaining calmness, behavioral problem management and promoting a healthy brain function.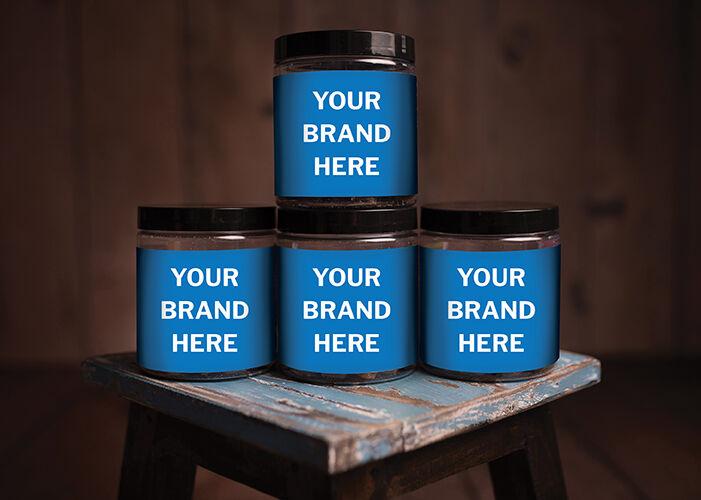 Uckele (uckele.com) has six decades of experience creating industry-leading formulations. The company understands how to effectively formulate hemp with nutrition that supports other body systems, including nervous, immune, digestive, and joint functions, which also have cannabinoid receptors. Uckele can help you develop a new hemp formula, or help refine and improve your current formulas.