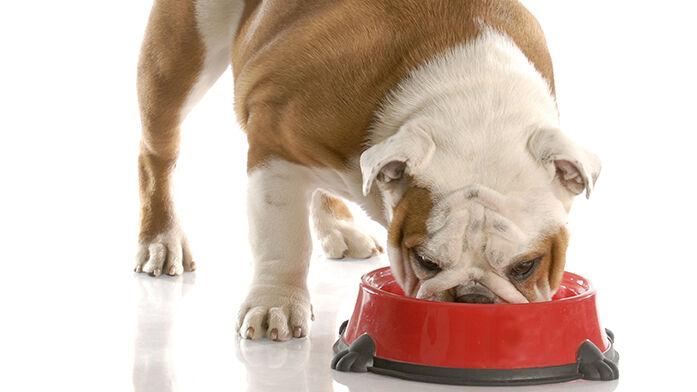 There's an unfortunate stigma surrounding consumables that are made or sourced outside of the U.S. Whether it's concerns of lesser-quality products, harmful ingredients, animal welfare or the environmental impact of foreign imports, the majority of American pet owners opt for products that proudly display "Made in USA" branding. 
It doesn't help that the COVID-19 pandemic's impact on the global supply chain caused a sharp uptick in prices across the board. Coupled with the record-shattering unemployment rates, consumers were left scrambling to keep their pets well-fed while remaining on budget.
"The effects of the pandemic on supply chain have been significant to the entire food manufacturing industry, both pet and human consumption," says Matt Koss, chief product officer of Primal Pet Foods. "Due to the labor constraints, supply and cost of raw ingredients has been impacted, as well as freight costs."
Adding onto this monetary concern is this misconception that the highest-quality ingredients come from America and the strict FDA regulations U.S.-based manufacturers must follow. 
"Products produced with raw materials sourced from China continue to be perceived as inferior and consumer acceptance of such products has been steadily declining for at least the past 10 years," says Koss, explaining that this trickles down and creates a cloud over all foreign-sourced consumables. In reality, foreign countries often have stricter regulations than that of the FDA, which results in an overall more nutritious and sustainable product.
We also all know that "Made in the U.S." claims can be pretty nuanced, as some companies will import all ingredients and simply assemble them in the U.S. However, it's time to dispel those misconceptions and acknowledge that outsourcing provides just as nutritious—if not more—as its U.S. counterparts. 
Concerns About Farm Animal Welfare
A major realization that's recently come to light is the increased awareness surrounding the treatment of the farm animals that contribute the protein to consumables. According to a February/March 2020 Packaged Facts Survey of Pet Owners, today's pet parents are looking for ingredients that support overall health and manage health conditions while avoiding ingredients that they feel have been raised, harvested or created in a socially-, ethically- or environmentally-irresponsible way.  
In fact, the research found that "48 percent of pet owners agree that pet retailers' participation in welfare and rescue causes plays a role in where they shop for pet products, and the same percentage agree that the participation of brands in causes impacts their decision on which products to purchase. Additionally, 69 percent of dog and cat owners are concerned about the treatment of animals raised for use in pet food and treats/chews."
Interestingly, the case of internationally sourced pet consumables is strengthened by the 75 percent of consumers who believe U.S. meat is derived from inhumanely treated animals, and only 30 percent "strongly agree" that American farmers take good care of the environment, according to research from Food Integrity titled "A Dangerous Food Disconnect: When Consumers Hold You Responsible But Don't Trust You."
Americans are starting to turn to outsourced proteins more frequently as certain countries, such as New Zealand, have much stricter animal welfare requirements. While the ingredients end up in the same place regardless of treatment, consumers prefer animals that were humanely raised and able to live a full, happy life.
Best Of Both Worlds
There are two main methods of manufacturing foreign-sourced ingredients: Importing ingredients and assembling the product in U.S-based facilities, or having their entire operation operate internationally and simple ship all their goods across the country.
"Several countries outside of the U.S. provide high quality, wholesome raw materials that are equal to, if not higher quality, than what can be sourced in the U.S.," says Koss.
Take Ziwi, for example. The New Zealand-based pet food and treat manufacturer keeps its operations solely in Kiwi Country due to the environmentally friendly farming practices and sustainable initiatives. The higher standards set by the country touch on pet parents' concerns about eco-friendly products and animal welfare by providing some of the freshest ingredients with the world's most sustainable farming practices.
According to Ziwi's website, ziwipets.com, "New Zealand leads the way when it comes to sustainable farming practices. In a world where everything is mass-produced at an ever more frantic pace, we pride ourselves on taking the time to do things right.
Our farmers understand that if they look after their animals, their animals will look after them. Intensive, factory-style farming might be the norm in other countries, but here in New Zealand we believe nature knows best. This commitment to farming in harmony with nature will continue to set us apart."
On the other hand, manufacturers such as Primal Pet Foods strike a balance between outsourced ingredients and U.S.-manufacturing, alleviating quality and control concerns for pet parents. Koss explains that Primal sources its raw materials domestically and internationally to ensure it is using the freshest ingredients while simultaneously creating jobs in America, as it only has manufacturing plants in the U.S.
Retailers' Role in Dispelling the Myths
As usual, the onus of educating consumers about the origins of ingredients falls directly on the shoulders of pet retailers and their associates. After all, there's no better way to educate people than face-to-face while they are actively looking for a solution. 
That education starts directly at the source, as it's up to retailers to vet potential manufacturer partners and ensure that those who outsource their ingredients have comparable quality to U.S.-sourced.
"Retailers should rely on their manufacturing partners to provide transparent information about the ingredients sourced for the production of their products," says Koss. 
Retailers that understand these concerns and actively work to address them with pet parents will ultimately see the most success.
"Retailers have an opportunity to educate consumers as to the benefits of certain imported ingredients that are equal to or higher quality than the same material sourced in the U.S.," says Koss. PB