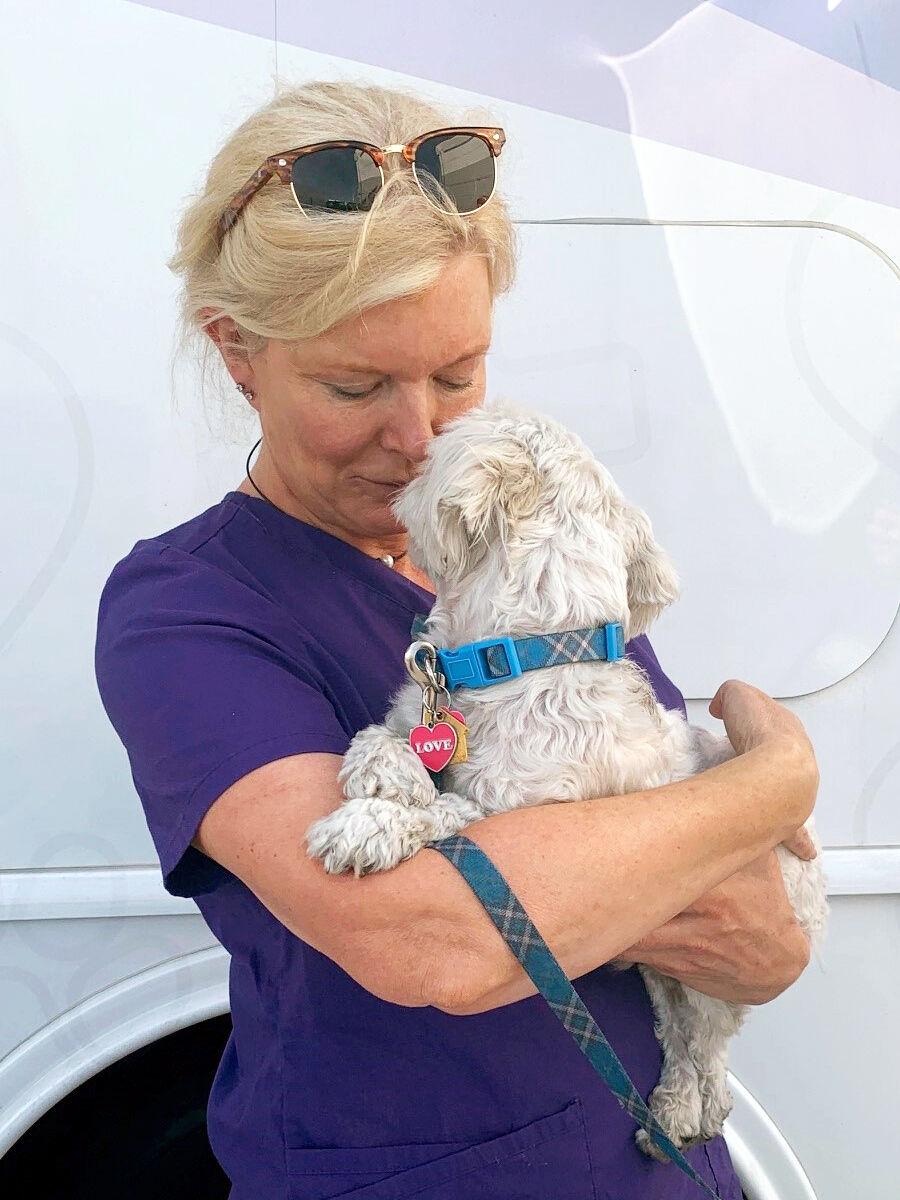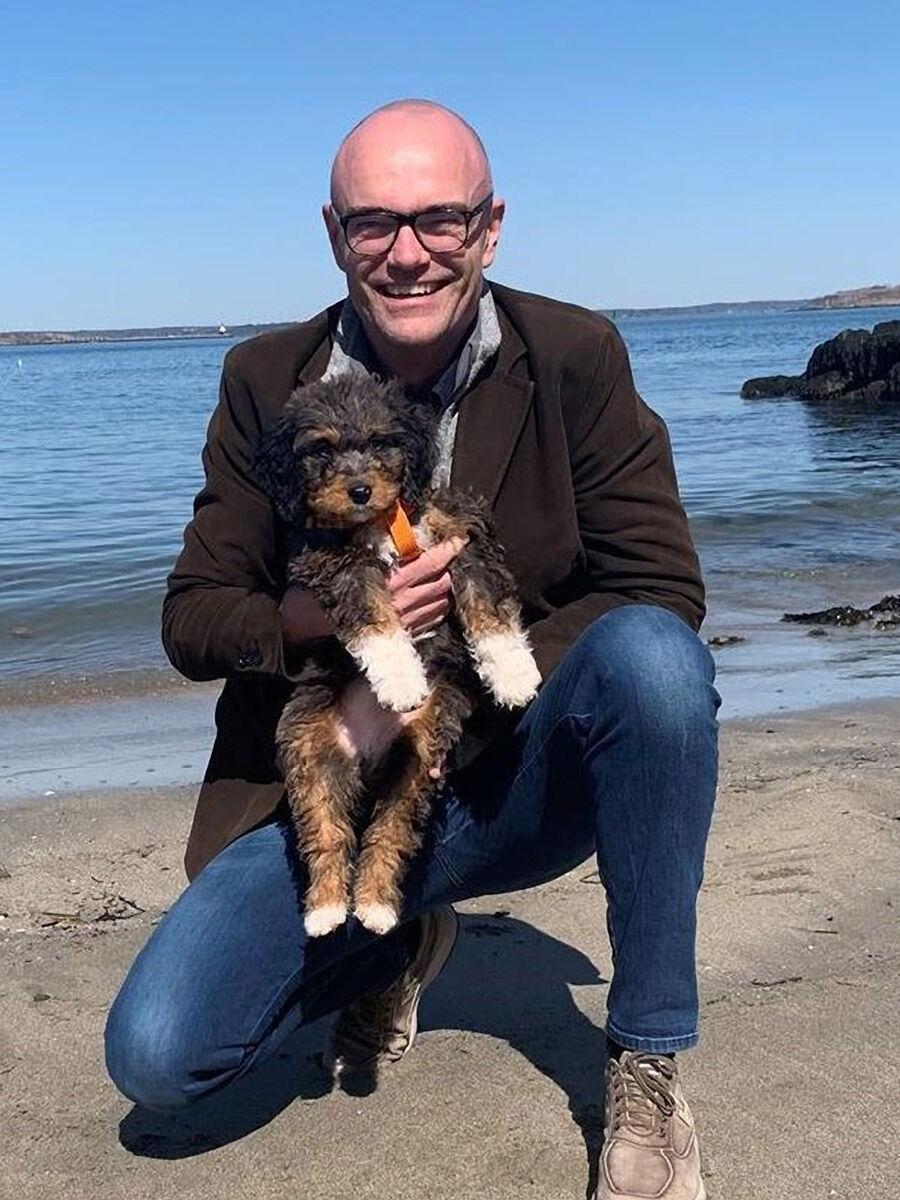 With origins in a scientific foundation inspired by caring for pets that suffer from arthritis and bringing CBD-based solutions to veterinarians, ellePet is helping retailers reshape their approach to this fast-growing category. A subsidiary of Portland, Maine-headquartered ElleVet Sciences, which was founded in 2017 as a resource for veterinarians, ellePet launched in March 2021 to serve the retail segment of the pet-CBD—or cannabidiol market. 
The mission of ellePet began when co-founder and chief commercial officer Amanda Howland discussed with her uncle, a cancer-research doctor, cannabis treatment for human patients. Howland, a public-health expert, pitched the idea of exploring the potential for CBD treatment in dogs to her partner Christian Kjaer, a former IDEXX Laboratories executive who is now the ElleVet Sciences chairman and CEO.  
"We needed to do a clinical trial. We couldn't just say 'I think CBD is going to be great for dogs—let's see if it works.' Right away, I started reaching out to vet schools to see if anybody would be interested in doing a clinical trial on CBD and dogs with arthritis," explains Howland. "All of the vet schools we reached out to responded but we really liked Cornell and we loved Dr. Joseph Wakshlag, so we decided to work with them."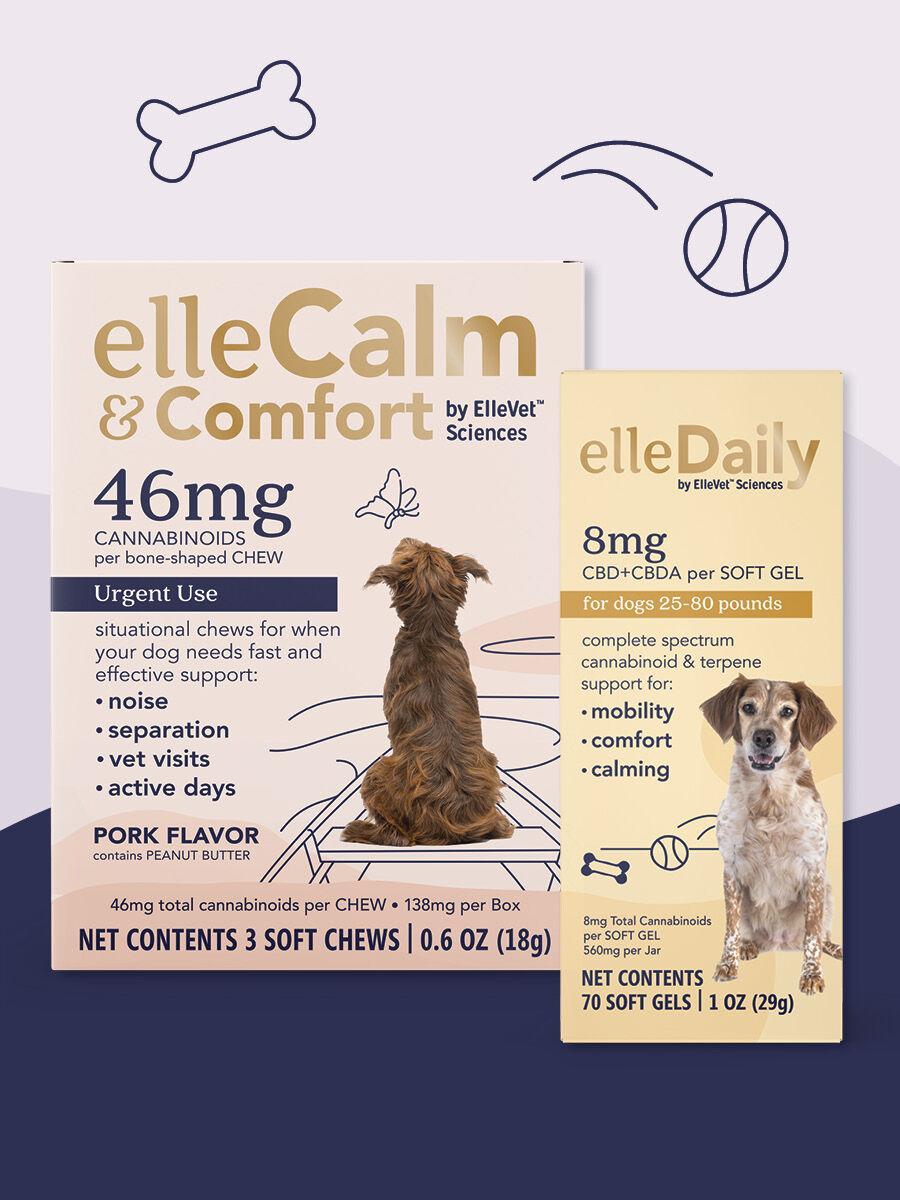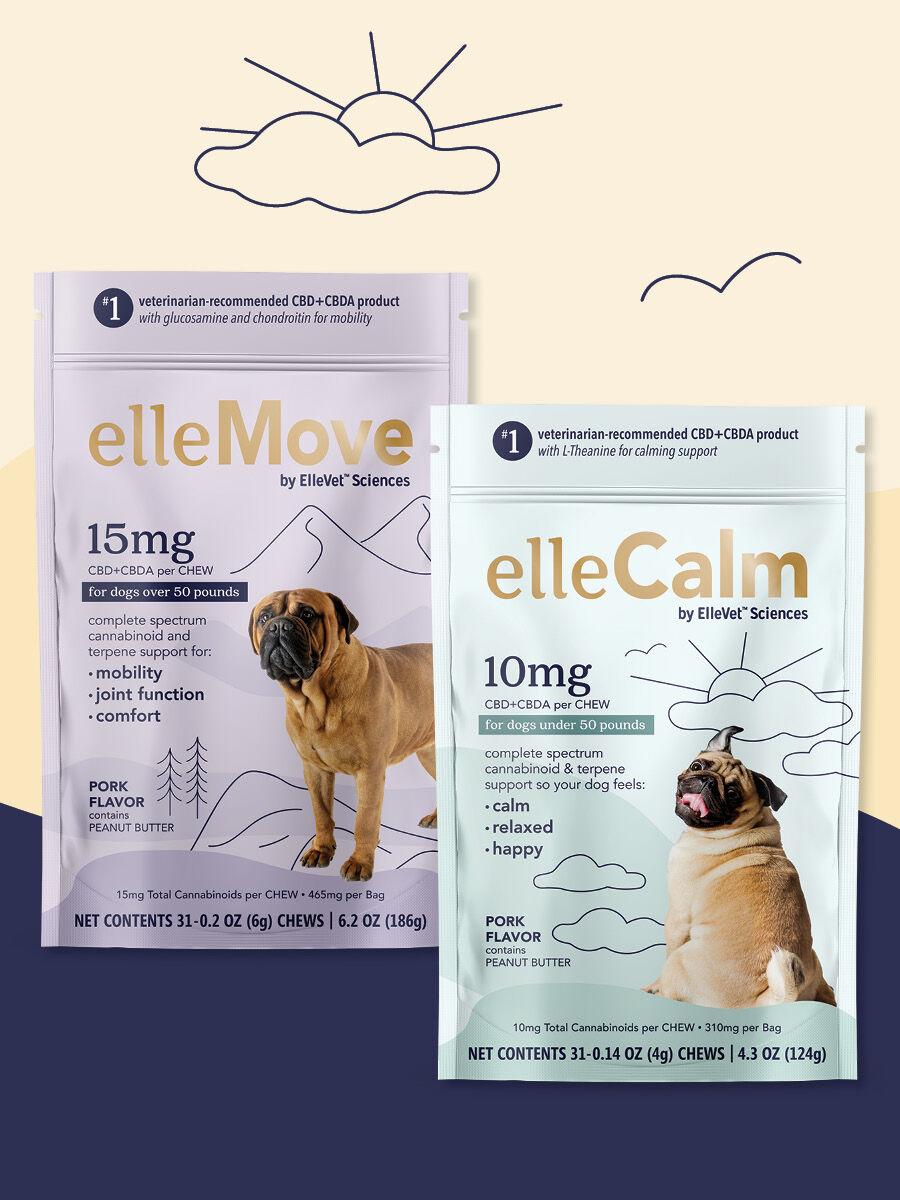 In October 2016, the team began its clinical trial, which was completed by 2017 and proved successful. According to Howland, more than 80 percent of the dogs that participated in the study experienced a response that was "positive and often dramatic." 
ElleVet Sciences now employs Wakshlag, who is a professor of Nutrition and Sports Medicine at Cornell University College of Veterinary Medicine, as its chief medical officer. The company also now boasts an advisory board comprising an impressive list of trusted veterinary doctors whose specialties include internal medicine, pain management, sports medicine and rehabilitation, oncology, neurology, dermatology, nutrition, and pharmacology.
"We did pharmacokinetic studies, a clinical trial, and we did a safety study," Howland says. "[During the trial,] Dr. Wakshlag said people were crying in his office because their dog was doing so well and had gone up the stairs for the first time in years. We were like 'Okay, we've got something here that works.'" 
A Stand-Out Approach to CBD
Setting ellePet apart from other pet products in the category is its proprietary blend, which includes CBDA (cannabidiolic acid), the precursor to CBD. To extract the CBDA, the brand bypasses CO2 extraction, to yield a product that is 50 percent CBD and 50 percent CBDA, which Howland says plays a crucial role in absorption and combating inflammation. ElleVet Sciences' specific strains are grown on a farm in Colorado, where the company also has a laboratory that manages extraction and testing. While the company performs its own testing, it also enlists the services of a third-party agency to further ensure quality. With a plant in Maine where the company bottles its oil, creates its chews, and produces soft gels, the brand is able to control its supply chain.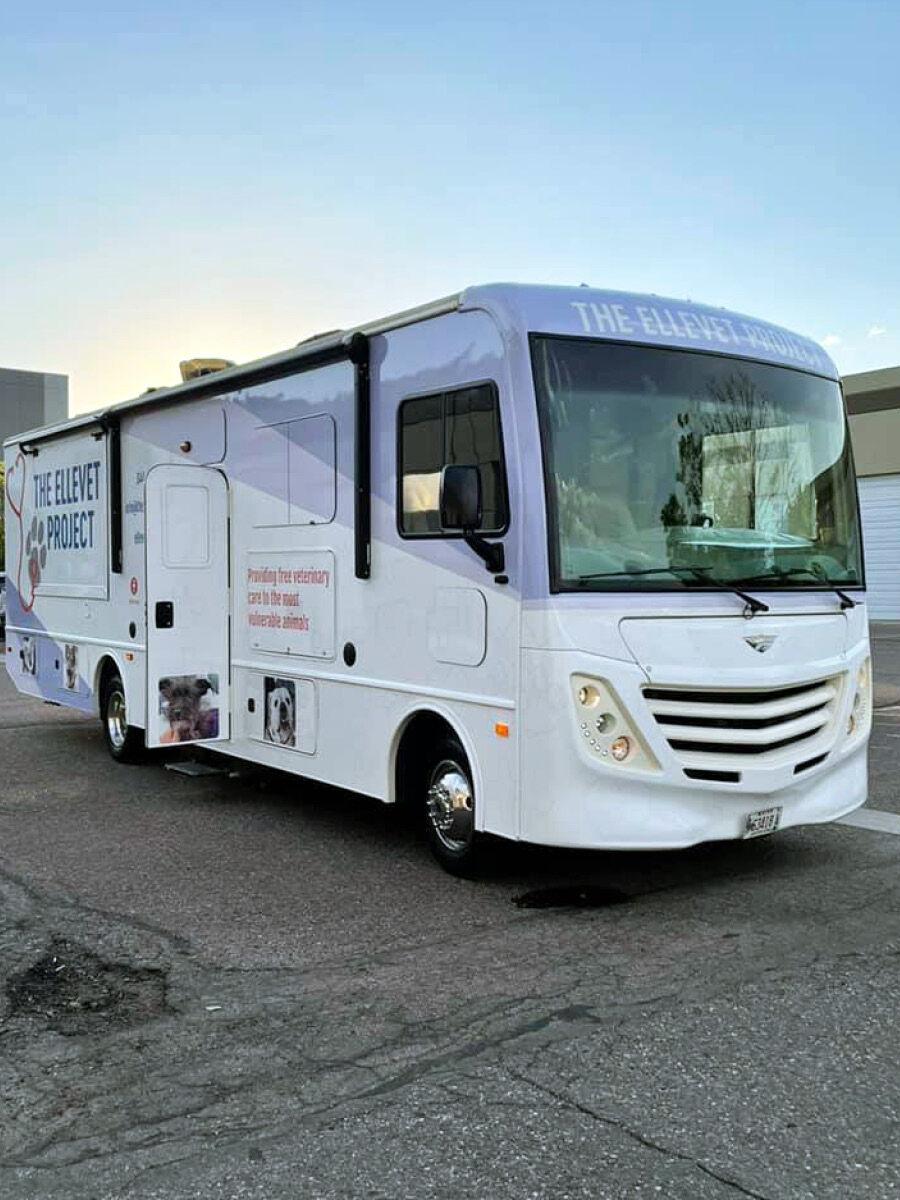 "We are an NASC member, which I think is very important," Howland says. "There are a number of companies who are members of the National Animal Supplement Council. We've had an audit, we're a GMP [Good Manufacturing Practice] facility, we are also in dialog with the FDA quite often to provide safety data in case they decide that going that route is a possibility. We can help and provide any data they may want for the future."
The ellePet line launched in March 2021 as an option to exclusively serve retailers and groomers. Following its first few years of being available only through veterinarians, ellePet was the company's move into the retail segment where many consumers place their trust. 
"We realized there is a huge segment of the population that maybe their dog isn't a puppy, maybe their dog isn't a super senior where you end up going to the vet a lot," Howland explains. "They have issues and they trust their retailers. They really form relationships with the stores and the people working there who are very knowledgeable and helpful. They go there first for their dogs." 
Noting that many a few bulk manufacturers serve a large segment of the CBD industry, Howland wanted to offer new options that align with the ElleVet Sciences commitment to retailers by introducing the ellePet formula, which includes CBDA. For the ellePet brand, Howland wanted to engage with retailers, establishing trust, by researching the types of products store owners and associates really wanted. 
"It's as important for retailers as much as it is for veterinarians to know that we have proof behind every product. We have incredibly good quality control, proof that it works and control over our supply chain," Howland says. "Trust is in every aspect of the process and knowing you're going to get the same product every single time."
Through uncovering the characteristics that retailers want from their CBD products, ellePet was able to identify the most pressing issues that can be alleviated from its formulas, resulting in elleMove, to alleviate joint discomfort; elleCalm, to combat stress; elleDaily, to address multiple issues; and the elleCalm&Comfort, for easing situational stress, such as anxiety during veterinarian visits, fireworks, or grooming. There is also added lecithin to promote absorption. 
EllePet also provides support for both store owners and pet parents who have questions regarding the products. The ellePet brand is also sold exclusively to pet-goods sellers and groomers, creating an environment that Howland feels supports the retail segment. Wholesale pricing for ellePet products is available upon request through EllePet.com.
"We felt a responsibility to provide a product that is going to work for people that are going to their trusted stores. The stores can trust us and the pet owners can trust their retailers. That was very important to us," says Howland. "If they have questions about dosing, we have a customer-service team and veterinarians on staff to answer anybody's questions. We don't sell ellePet online so we can have a loyalty to retailers."
Stepping outside the lab and into the community, Howland also discussed the March 2020 launch of the ElleVet Project. Organized during the onset of the COVID-19 pandemic to aid pets cared for by homeless individuals, the ElleVet Project saw Howland and Kjaer flying to California, stocking a recreational vehicle with veterinary supplies, and enlisting the help of local veterinarians to provide medical care to these animals. The nonprofit organization also offers healthy food and medical supplies, in addition to paying for emergency surgeries through a local surgical partner. 
"We realized that with the shelter-in-place order, the homeless and their pets had fewer resources than they ever had because there was nobody out and the social services were closed," Howland explains. "Our goal is for it to be nationwide."
Returning to California in 2021, the ElleVet Project—which can be found at ellevetproject.org—also visited Las Vegas. By 2022, the organization plans to serve both the West Coast and the East Coast, and by 2024 the group aims to have multiple vans to serve a nationwide homeless population. While Howland's goal has always been to heal animals through trustworthy services, the ElleVet Project also helps the doctors who volunteer their specialized care.
"We want to do the right thing," Howland says. "Suicide is a big problem in the veterinary industry. With burnout, compassion fatigue—getting out there and seeing how you can make such an incredible impact right then and there, and you've changed this person's life—all of the vets that have participated have found it empowering and energizing."  PB