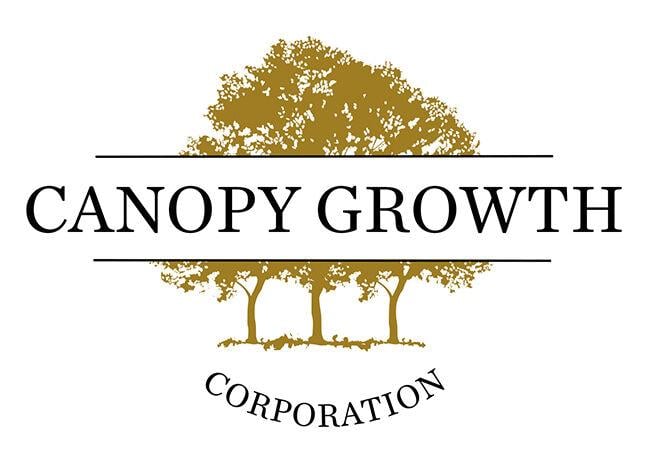 Tell us about Canopy Growth. What types of products does the company offer? What makes you stand apart from other CBD companies in the marketplace? Our Animal Health group within Canopy Growth Corporation is committed to improving the lives of companion animals through tested and scientifically proven cannabinoid and CBD products. With the industry's largest investment in research and development of over 25 pet CBD studies, Canopy Growth's team of experts and veterinarians is unmatched in their commitment to expanding the science of CBD for companion animals. We are working to develop products that solve real-world pet issues for pet parents and their veterinary care providers. Years of research have resulted in the SurityPro and Martha Stewart lines of CBD chews and oils for dogs.
Earlier this year, Canopy Growth partnered with Martha Stewart to launch a line of CBD wellness solutions. What inspired this partnership? What are some of the highlights of the product line? The partnership between Canopy Growth and Martha Stewart grew out of our shared love of dogs and commitment to high-quality and appealing products. Together, we have launched a line of CBD products for pets that includes CBD oil drops and savory soft-baked chews for dogs formulated with premium hemp-derived, broad-spectrum CBD. Martha Stewart soft-baked chews and well oil drops are designed to support pet mental and physical well-being, reduce the effects of everyday stress, and maintain joint health and mobility by harnessing the power of CBD and other ingredients. The flavors, created by Martha Stewart, include chicken and cranberry, chicken and blueberry and chicken and blueberry + anise, as well as chicken-flavored wellness drops.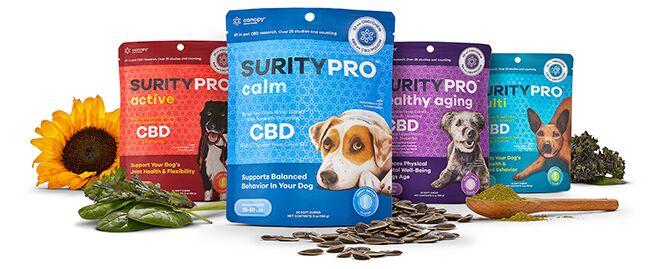 What are some of Canopy Growth's other popular product offerings? What are the key features of these products? The animal health experts at Canopy Growth have developed SurityPro, a pet specialty exclusive line of next generation CBD products for dogs to support calm behavior, joint health and flexibility, healthy aging, and to enhance physical and mental well-being in dogs. SurityPro products deliver the right amount of CBD for dogs, tailored to their weight in a soft chew backed by the most thorough science in the industry. The SurityPro portfolio is scientifically formulated to deliver precisely controlled CBD content for customized daily use in dogs of all sizes. All SurityPro CBD Pet products carry the National Animal Supplement Council (NASC) quality seal, denoting strict adherence to manufacturing, labeling, testing and marketing guidelines. The products also contain no corn, soy, artificial flavors, colors or preservatives and are made in the U.S.
What are the newest products launched by Canopy Growth? Do you currently have anything in the pipeline? Recently, Canopy Growth launched new trial size packaging for both the SurityPro and Martha Stewart lines of chews for dogs. Pet parents can now conveniently experience Canopy Growth pet products and settle on the right formula for their dog. Beyond that, Canopy Growth researchers are hard at work with an eye toward developing new products for companion animals. Research into CBD safety continues for both dogs and cats, and many additional potential benefits of CBD are being explored.
Aside from offering high-quality products, how does Canopy Growth help drive sales in pet stores? What types of sales and marketing support do you offer retailers?  We work very closely with our field sales and distributor partners to get real-time information on how we can best support our customers. We've developed a suite point-of-sale materials, promotional programs, marketing collateral for both the store associates and customers, as well as ongoing training and education seminars from our panel of expert scientists and veterinarians. We will continue to work hand in hand with our retail partners to support their businesses to provide their customers with an informed, quality shopping experience.
What does the future hold for Canopy Growth, as well as the CBD category overall?Canopy Growth continues to move the science of pet CBD forward, and the future is becoming brighter and brighter. Through the work of Canopy Growth and others, the health benefits of CBD are becoming better understood. We fully expect to help drive growth of the CBD category, providing important knowledge and quality wellness products for pets along the way.  PB