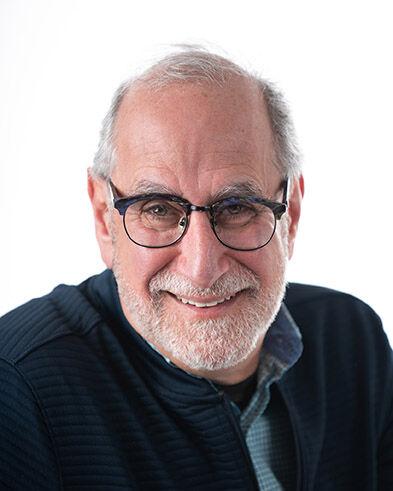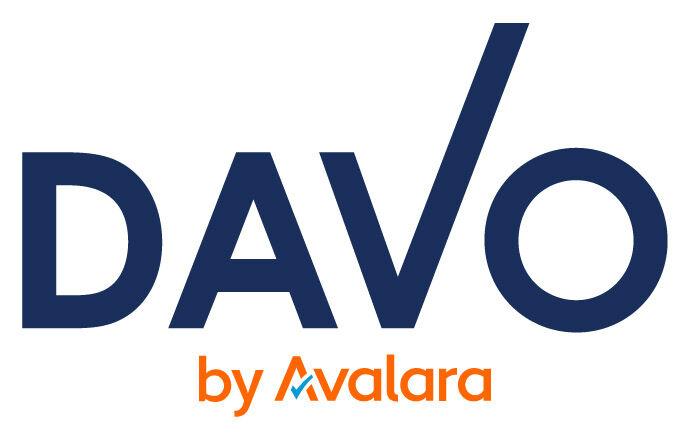 Tell us about DAVO by Avalara. How does it help retailers manage sales tax? DAVO by Avalara helps retailers save time – and a lot of headache and hassle – by automating the sales tax process. The app eliminates the manual process and tasks associated with reporting, filing and paying sales tax AND sets aside the funds needed to pay the sales tax as they are collected from customers. Retailers are assured sales tax is filed and paid on time and in full every time it's due. 
What is involved in integrating DAVO into a retail business? What considerations and steps must be taken to set the software up correctly? DAVO Sales Tax is simple and quick to set-up. First, the app integrates with the most popular POS systems. Set-up requires a few pieces of information about your business and is up and running in only about 5 minutes. If you get stuck or want personal assistance, our outstanding customer care team is happy to walk you through the process.
What are some key selling points of DAVO versus other sales tax management solutions? What makes your product stand out? DAVO's simplicity allows it to stand out from the crowd. With its seamless integration into a POS,  quick set-up process, and daily sales tax set aside, DAVO allows a business owner to check "sales tax" off their to-do list – month after month, quarter after quarter.
For DAVO customers in one of the 27 states that have on-time filing discounts, the app automatically calculates the discounts available. And DAVO customers can access a dashboard and reconciliation reports that allow them to monitor the sales tax process.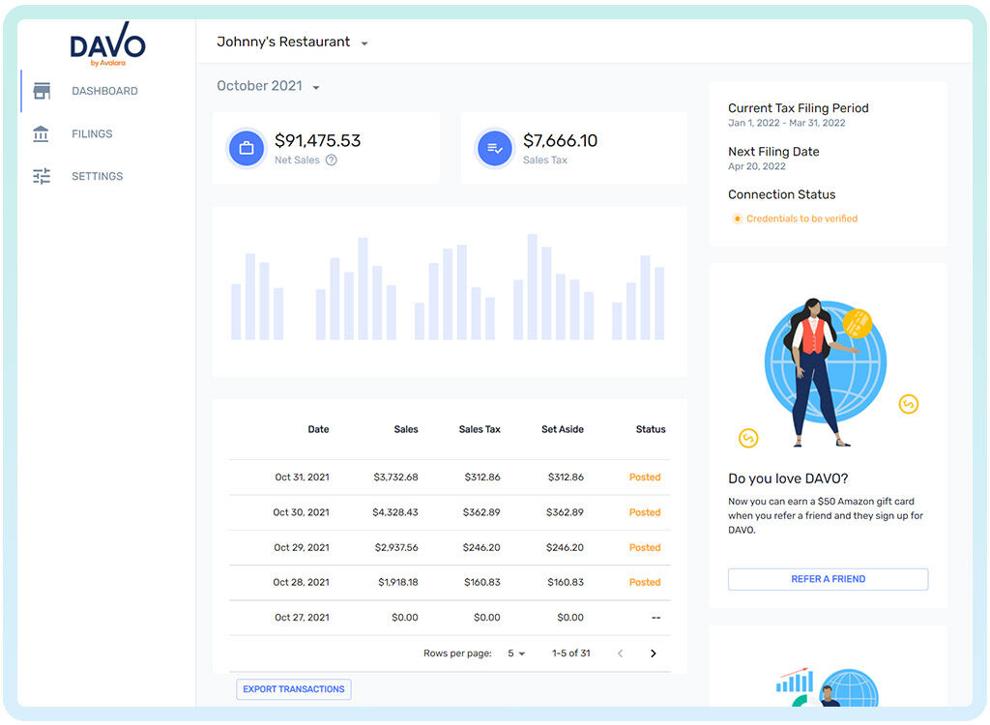 Does DAVO have the ability to handle both brick-and-mortar and ecommerce transactions? Is there any nuance between the two?
DAVO is ideal for brick-and-mortar retailers and service providers because it pulls the sales tax data directly from your POS. 
What are some common mistakes that retailers make in managing sales tax? How does DAVO help retailers avoid or overcome these mistakes?It's fairly common for business owners to fall behind on paying sales tax. Because the business is collecting sales tax at the point of sale, many retailers may look at their "bottom line" or cash on hand and mistakenly spend the money on other business priorities. So when it comes time to pay the sales tax, they don't have enough cash to cover the amount due. With DAVO, you always have the cash to pay sales tax because the app is calculating and setting aside the funds at the close of business every day.
Some retailers also use 3rd party delivery apps, which can complicate sales tax calculations. Many of those apps collect sales tax and without the right set-up, business owners may be overpaying sales tax.
A common theme from our customer feedback is that they wish they'd signed up sooner. DAVO customers saved time and frustration and can now just sit back and monitor reports. It really is "sales tax on autopilot."
What does the future hold for DAVO by Avalara? How will you continue to evolve the app? We continually evolve DAVO by adding integrations with the most popular cloud-based POS systems. We listen to our customers. There is a form on our website to suggest a POS system, if a potential customer doesn't see the POS they use listed as an option on the site. We also plan to add functionality for e-commerce platforms and POS systems.  PB