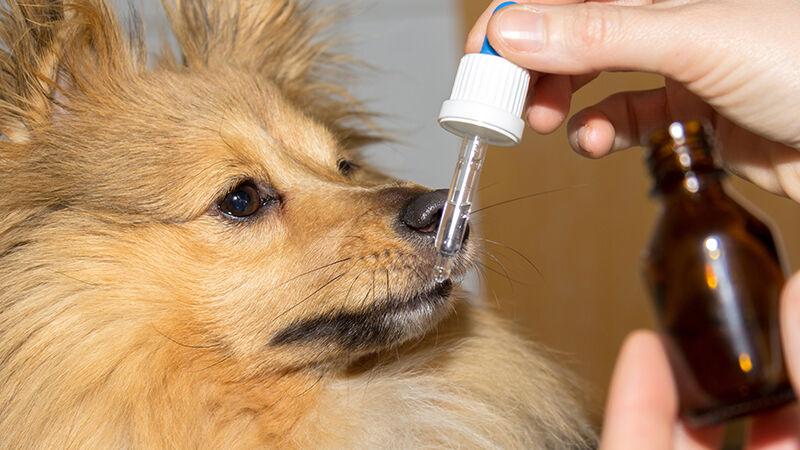 It's good to have options, but often too many can be overwhelming. Due to the array of options pet parents can choose from in the supplements and remedies category for dogs, these consumers and their trusted retailers share a common challenge: choosing the best formulas to meet a specific dog's needs. 
In order to help their customers, retailers must be able to distinguish between the supplement and remedy formulas that will make a positive impact rather than yield no improvements. 
Gaining Insight Into Real Remedies
In order to provide the best life possible for dogs, products that supplement a healthy diet or heal an ailment need to be effective--just as consumers would expect from products they'd use to optimize their own health. This connection between pet parents and their dogs is a major factor in shoppers' willingness to devote time, energy and money into obtaining the best solutions for their pets. 
"The pet-supplement industry is set to hit $1 billion by 2027, according to an analysis by Grand View Research," reveals Jeanne Jacobs, leader of business development of PetAlive. "One of the factors for this explosive growth is the strong emotional attachment with pet parents towards their pet today."
Not all supplements are created equally, as every ailment or deficiency requires a product to alleviate the specific issue. To help pet parents make a decision regarding their remedy choices, retail associates must ask questions regarding the dog's lifestyle, age and breed; and the details of the problems that need solutions. 
"It's important to distinguish the products' unique benefits and purpose so that pet parents incorporate the best product for their pup's routine," explains Michael Stoeckle, president and CEO of Ark Naturals. "We've always encouraged retailers to focus on education, and uncover the consumer's needs…retailers should focus on active-ingredient listings and inform pet parents on how those active ingredients help solve an indication." 
Gauging trends within this category is crucial to success, as retailers must remain informed regarding the latest solutions and advancements. Additionally, a holistic approach is often recommended when seeking supplements to optimize wellness. 
Retailers should recognize that not having every answer is not a dealbreaker for pet parents, but a store's team members should have on hand the appropriate contacts, such as a veterinary associate, whom they are able to contact for information.  
"[Our focus is on] identifying market needs and then providing what is required for a pet's best life—summarized as next-generation whole-body wellness," says Joe Roetheli, chief executive officer of Pet's Best Life, LLC. "To me, as a dog lover, this definitely includes excellence in nutrition, or care, and safety under the careful guidance of individuals that are highly trained as a board-certified veterinary nutritionist and board-certified veterinary dentists to complement my background, education, and training in animal health." 
For many brands in the supplement space, offering an array of options under a specialty product type is a large draw for retailers. While having a particular focus is important, offering an array of solutions under a single category can help retailers serve as an important resource for health and wellness. 
"The retailers that are bringing in our new products like the fact that we have options available [so] they can offer options to their clients," says Ted Hayes, founder and president of Life Line Pet Nutrition. "We have really good records as far as where everything is produced—where the fish are caught, what areas of the oceans the fish are coming from."
Building a Canine-Health Mission
While sifting through all the supplement-and-remedy options in the dog-wellness segment can be overwhelming, listening to how brands build their stories can make all the difference. Remaining committed to providing the most-effective solutions in canine health, while being open to different best practices, sets brands apart from their competition. 
"It is all about commitment to developing herbal and homeopathic medicines to support complete holistic health and wellness with quality, safety and effectiveness," says Jacobs. "Our herbal supplements come from GMO-free whole herbs picked at their peak of potency and processed immediately after arrival. They are ethically wild harvested wherever possible, sustainably farmed or selectively imported, preserving the balance of the environment." 
In order to identify the most-innovative solutions in dog wellness, retailers must examine the types of solutions manufacturers are offering to see if the products are the right fit for their store. Not every solution will be suitable for every pet, but many manufacturers are also investing in products that solve multiple issues, according to Roetheli. 
"Pets need good nutrition that includes generous amounts of high-quality protein, a low starch-carb diet, required amino acids, vitamins and minerals plus wellness ingredients," Roetheli says. "Obesity is the No. 1 nutritional issue with dogs. Oral care is exceedingly important and often overlooked. Periodontal disease is the No. 1 disease of dogs and failure to address it can lead to vital organ damage. 
"The patented functional shape [of our products] decreases buildup of calculus and thus interrupts the path to periodontal disease," Roetheli adds. 
When partnering with manufacturers in this space, identifying the brands that have a proven track record of exploring unique ingredients that evolve into the key components of trusted products is important to retailers. These brands will often prove successful with consumers, as they become established as a leader in the segment. 
"Coming up with unique ideas and something different hopefully gives the retailers something to talk about with their customers," according to Hayes. 
Retailers should also remain aware of brands whose products adhere to industry standards and feature the stamps of approval on their packaging. Groups such as the National Animal Supplement Council serve as governing bodies, affording oversight within the supplement community. 
"As with all of our products, our claims have been reviewed by the NASC, our scientific advisor and our holistic veterinarian, so customers can trust the information on our package," Stoeckle explains. "This is critical since information is more readily available now than ever before, and consumers tend to do a lot of research in the supplement categories if they are unfamiliar with a product or ingredient." 
While retailers should make final decisions about supplement and remedy solutions only after conducting thorough research and engaging in insightful discussions with their suppliers, the most-valuable resource at their disposal is their customers. Providing solutions to the concerns of their clientele, and listening to the findings of informed customers, can serve as an invaluable resource for retailers. PB