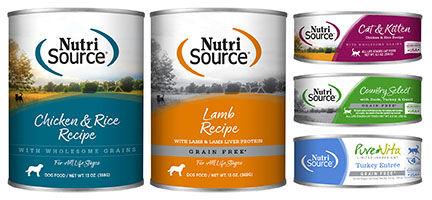 With the opening of a new cannery in 2022, NutriSource (nutrisourcepetfoods.com) will grow its wet pet foods offerings to deliver more options and maintain consistency in inventory. NutriSource carries over 25 wet pet food formulas for dogs and cats with both grain inclusive and grain free options available. NutriSource canned pet foods feature meat rich, protein dense, low carb recipes. Each diet contains our exclusive Good 4 Life ingredients that promote gut health and overall well-being for pets.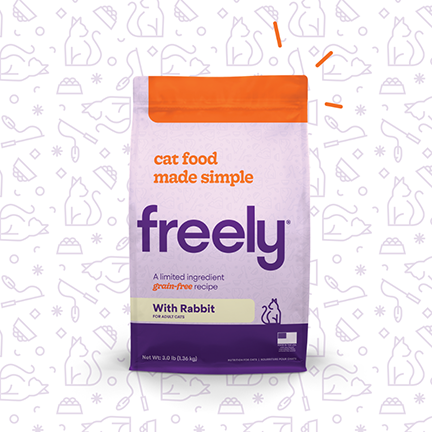 Freely Pet's (freelypet.com) grain-free with rabbit recipe is a low-fat, high protein option that picky eaters or cats with sensitive systems love. Taurine is added for heart health, antioxidant vitamins support a healthy immune system, Omega fatty acids promote healthy skin and coat, and prebiotics help maintain a healthy digestive tract. No wheat, corn, soy, rice, barley or oats are included.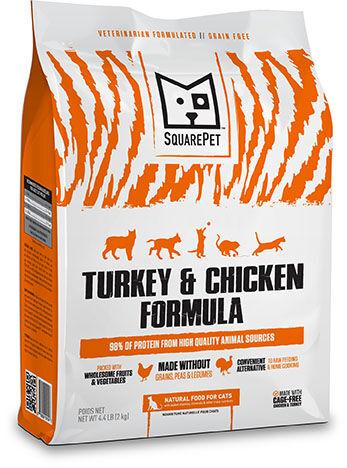 SquarePet (mysquarepet.com) High-Meat Low-Carb formulas mirror the high-meat nutrition found in raw diets but in a convenient kibble form. High protein promotes strong muscles and a lean and toned body condition. Packed with phytonutrient-dense fruits and vegetables plus vitamins C and E to support immune health.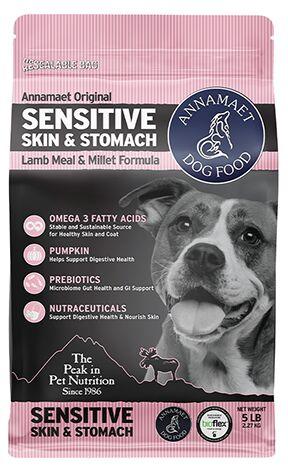 Annamaet (annamaet.com) Sensitive Skin and Stomach is a grain inclusive formula designed to help meet the unique dietary needs of dogs for all life stages. This diet includes lamb and fish-based novel protein sources backed up by healthy ancient grains. Annamaet Sensitive Skin and Stomach dog food contains healthy fiber sources like pumpkin to promote digestive health. It also contains powerful nutraceuticals such as turmeric and coconut oil.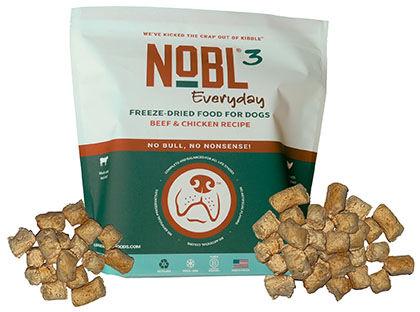 Versatile and nutrient dense, NOBL3 Everyday freeze-dried dog food from NOBL Foods (noblfoods.com) can be used as a stand-alone meal, topper, or mixed in with other foods. Using the same formula as the award-winning NOBL3 Canine Food Bar, and adding calcium carbonate and marine microalgae oil, one cup (2 oz.) of NOBL3 everyday is enough to feed most 25-pound dogs. Made with all-natural ingredients free from artificial flavors, colors, preservatives, or hidden processing aids.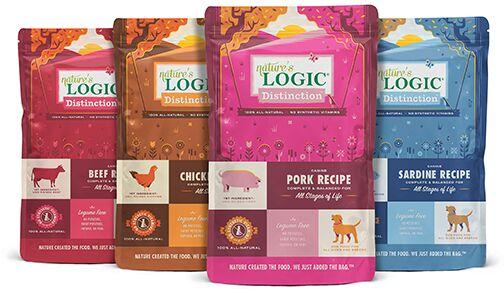 Nature's Logic (natureslogic.com) Distinction recipes are all natural with NO synthetic vitamins or minerals. A whole meat-first diet, the Distinction line is free of potatoes, peas, or other legumes. Easily digestible and highly palatable, Distinction is available in both grain inclusive and grain free recipes for dogs of all ages, sizes, and breeds. You can look for Distinction at independent pet retailers and natural foods stores.