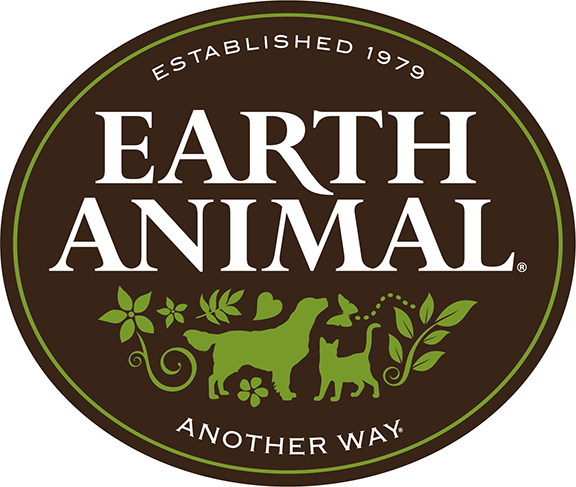 Tell us about Earth Animal. What inspired you to get into the pet business? Earth Animal was founded in 1979 by Dr. Bob and Susan Goldstein. The Goldstein's were operating a small health food store for animals and a holistic veterinary practice in Yorktown, N.Y. They were selling Dr. Bob's veterinary formulated supplements, many of which are being sold by retailers today, such as Natures Protection's Herbal Internal Powders and the Daily Health Nuggets for dogs and cats. They were approached by Mike Baker of Pet Food Experts to bring their products into distribution. The rest is history.

What are some of your latest innovations and most popular products? What are the key features of these products? Earth Animal's Wisdom dog food, nicknamed the "dream food," is our company's latest innovation. Dr. Bob's special ingredient food is made in Earth Animal's own plant, Riverstone, in the farm country of Maryland. Dr. Bob likes to control the sourcing of ingredients and how the food is made.  "I sleep better at night as a result," says Dr. Bob.  It is a three-component air dried food consisting of humanely raised protein, fruits, veggies, sprouts, phytonutrients, and vitamin mineral cubes. It is air-dried at low temperatures using high velocity winds, preserving the nutrition. Wisdom's top formula is about to launch along with three new dog flavors.
On top of supporting an animal's physical health, Earth Animal is focused on protecting a pet's emotional health, too. Why is it important to maintain a pet's emotional balance?  Everything is interconnected by body, mind and spirit. The emotions play a major role in the overall health and well-being of the dog and cat. Chronic anxiety or emotional balance, if left untreated, can take a toll on the immune system, the body's defense mechanism, as well as some of the major organs such as the heart and lungs. Earth Animal recommends treating the emotions with flower essences such as Earth Animal's Emotional Balance remedy and/or the Calmness remedy, as opposed to prescribed drugs. They are effective and side effect free.
Aside from offering a lineup of high-quality products, how does Earth Animal help drive sales in pet stores? What types of merchandising, marketing and educational resources do youoffer to retailers? Almost 45 years ago, attached to our veterinarian clinic, we opened a small retail store. Today we still operate our flagship store in Westport, Conn., and know what is needed to be successful in helping pet parents find the best, most appropriate and helpful products for their pets. Because of this, we put our retailer partnerships first and offer a robust 'toolkit' filled with a set of FREE tools for them to be as successful in selling our products as possible—this includes merchandising displays and POS signage kits, sell sheets, consumer brochures, training decks, samples of our products and regional sales manager training support, digital and social assets, lifestyle and product images, and more! We also offer a Product Information Management (PIM) system where these selling tools are housed and available at any time, on any product to all our retailer partners. 
What's next for Earth Animal?  Earth Animal has always been committed to protecting animals, people, and the environment. Its current R&D vet formulations and new products, reflect this mission. "There is a spirit of reducitarianism (using less meat and becoming even more sustainable than ever before)," says Susan Goldstein.  PB