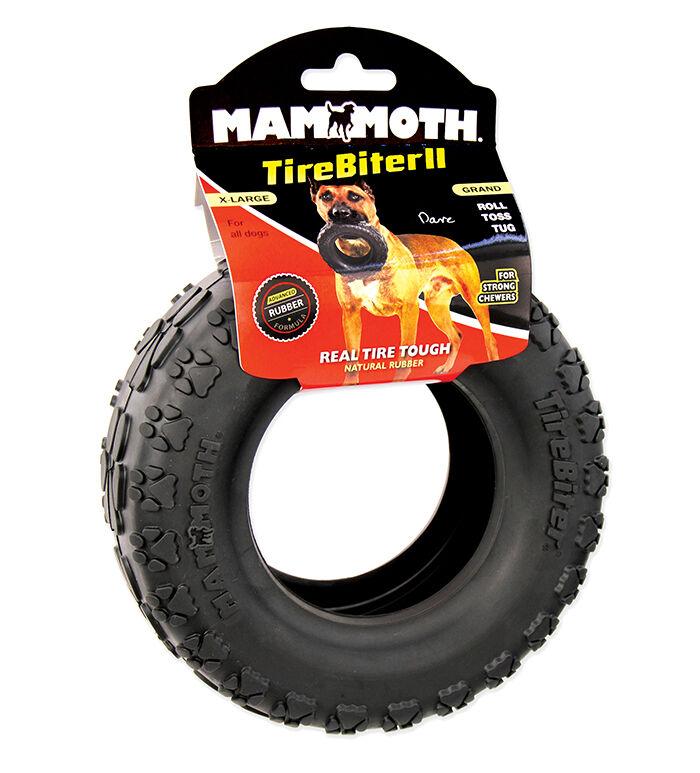 Mammoth (mammothpet.com) TirebiterII XLG Tires are made with 100 percent natural rubber for durability. Designed and developed in the U.S., the tire toys can be used for interactive playing, tossing and tugging. TirebiterII XLG Tires are made in two styles, which are both sustainably manufactured and suitable for large and extra large breeds.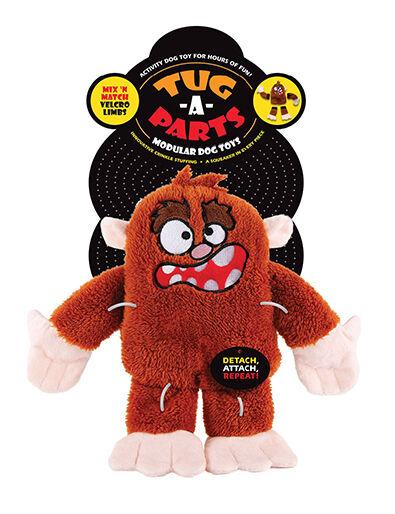 KTR Group's (ktrgroupinc.com) TUG-A-PARTS dog toys are interactive, activity toys that can be taken apart and put back together for hours of playtime. Each toy features multiple squeakers and crinkle material.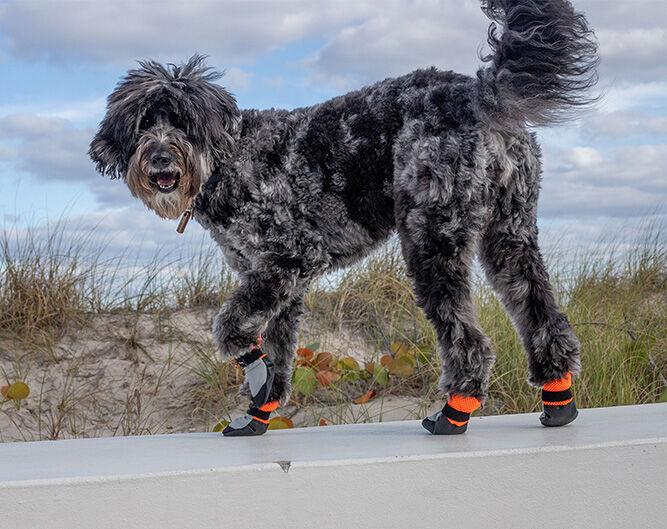 Lavasox (lavasox.com) booties protect paws from hot sidewalks and pavements. The booties features high ventilation fabrics, which allow for natural air flow, and a built-in heat reflective layer under the sole, which reflects heat away from the paw pads. Lavasox also includes a Velcro closure system so the booties stay on and won't twist. The booties are available in four colors.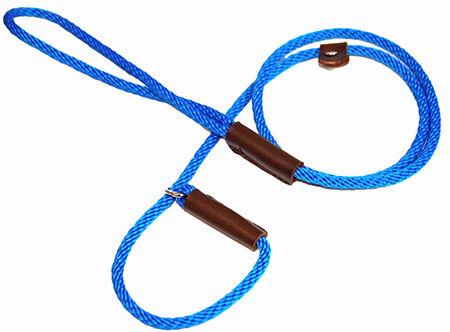 Lone Wolf Pet Products' (lonewolfpets.com) 1/4 in. solid round braided rope leashes are durable and lightweight. The leashes come in numerous colors and wide variety of lengths. The leashes are available in slip, snap and Martingale styles as well as couplers and traffic leads. The products are made in the U.S. at the company's Texas facility.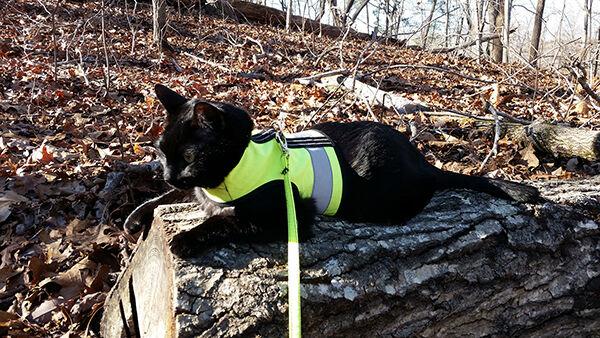 Crazy K Farm's (crazykfarm.com) Kitty Holster Reflective Safety Harness is a breathable, washable cotton cat harness with undyed lining that's suitable for all skin types and climates. The harness can be used while taking cats on walks or while traveling. Made in the U.S.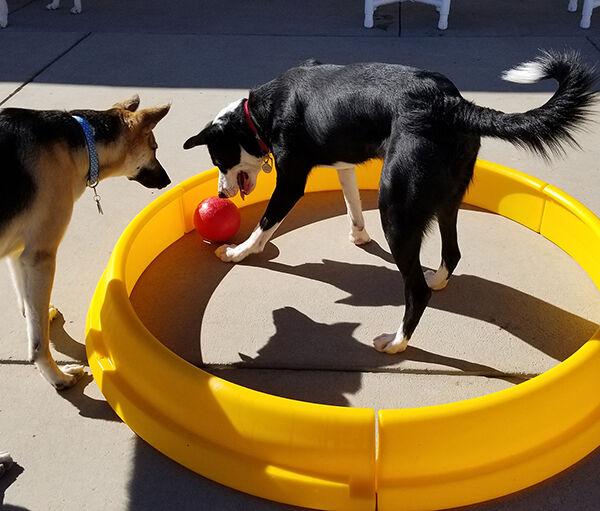 Puppy Playground's (puppyplayground.com) Pit Ball is shaped in a circle and comes with a hard plastic ball for pets to play with. The ring features the same polyethylene plastic as the company's playground equipment. The Pit Ball is designed to be a game for pets, and allows high-energy dogs to let off steam.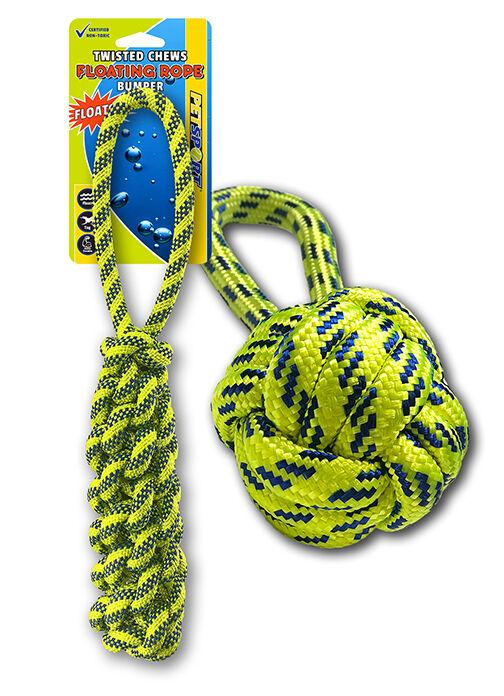 Petsport's (www.petsport.com) Twisted Chews Floating Rope is made from buoyant fibers that make the toy unsinkable. The product features a durable handle and is available in bright colors for high visibility. The rope can be tossed, tugged and retrieved.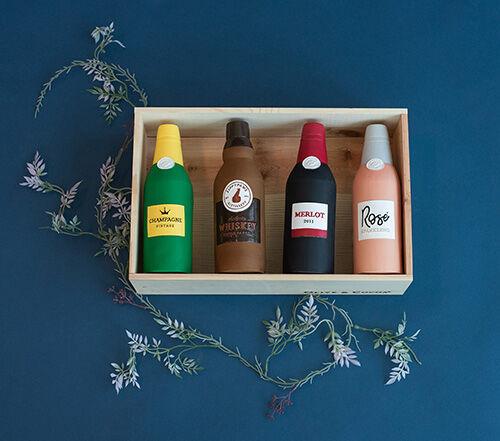 ZippyPaws (zippypaws.com) Latex Happy Hour Crusherz are made with flexible latex material and each are sized at 3 in. x 3 in. x 9 in., with no stuffing. The durable squeaky toys are available in four styles: Champagne, Whiskey, Red Wine and Rosé.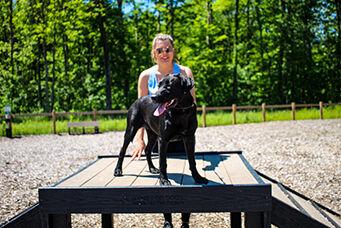 Gyms for Dogs' (gymsfordogs.com) HOME RUN is a residential multi- functional play and agility item for dogs to play and exercise on. Dogs can exercise using the product's Incline Ramp Climb and Decline Ramp, sunbath, train or rest on the top platform, or rest underneath the platform for shade. It is made to order and comes in a variety of colors. The product is made from sustainable materials and made in the U.S. Made in the U.S.