Creative grooming can be intimidating, but it can also be an easy way to add a little extra character to your grooming. I am often asked how to get clients to allow you to get creative on their pets. If you have a pet at your salon, that is the best billboard for your work. People come in and see something on a dog in the shop and want it for their pet. Also, reach outside your salon by posting pictures of your work and what you have available for pets on social media. It's a great way to add income, as well, since it takes time for these extras, and you can (and should) charge accordingly. I have also found that doing something different keeps me from feeling burnt out. 
There are many ways to get creative—accessories, temporary or permanent color, even coat carving itself. Always use pet friendly products., and as with any new grooming technique, practice makes perfect.  PB
Mohawk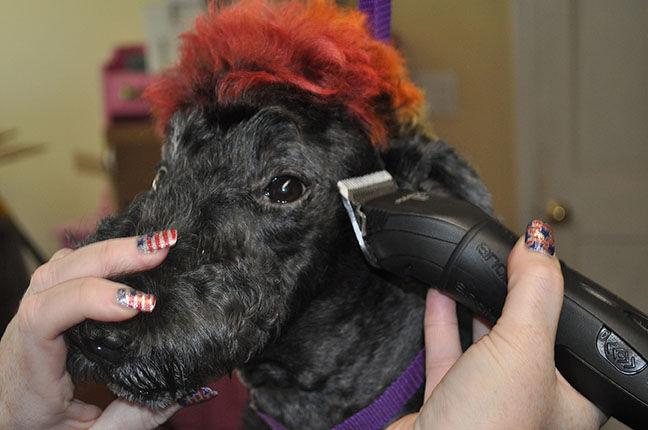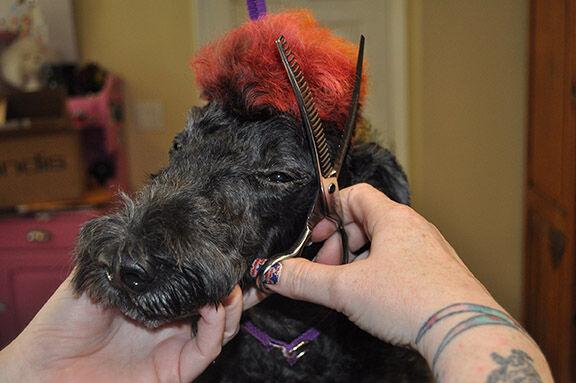 This is ever popular with or without color. I use my 7f blade and lay it flat between the outside eye corner and ear. I then go against the grain up into the center of the skull, leaving the desired width of the Mohawk. Go slow and shave a bit at a time; you can always go shorter but can't glue it back on. Use shears or clunkers to snap the Mohawk, if needed. Pro tip for using temporary color: place paper towels on either side of the hair to prevent over spray.
Bling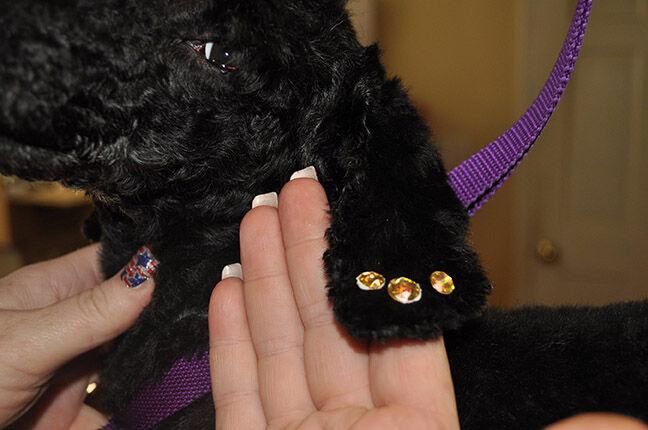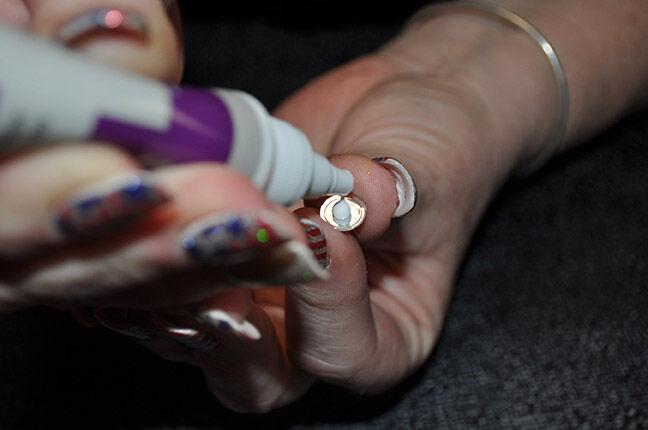 This is probably the least committed form of extra you can add to your grooms. Simple rhinestone earnings to a more elaborate design can be offered, and both come off with water.
Coat Carving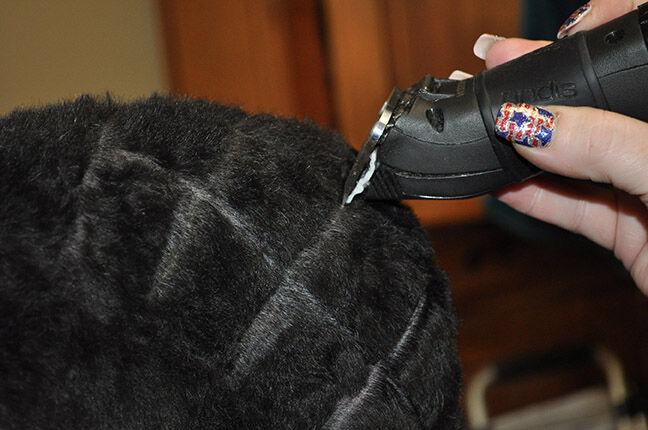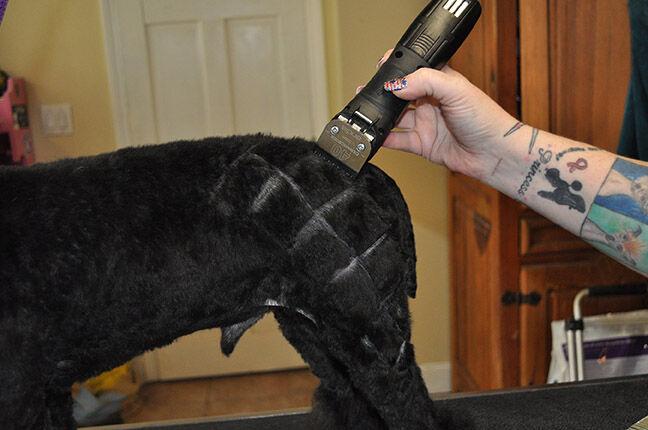 Shaving a shape or design into a coat takes a steady hand and well-behaved pet. This is great for short-haired dogs. Dogs who have long coats need to have their hair trimmed short before starting. I use a No. 40 blade to carve shapes. As you start to clip and carve, try flipping your clipper around to see which angles give the best results. Check the heat of the blade often. Color can be added to make the design pop.
Eyelashes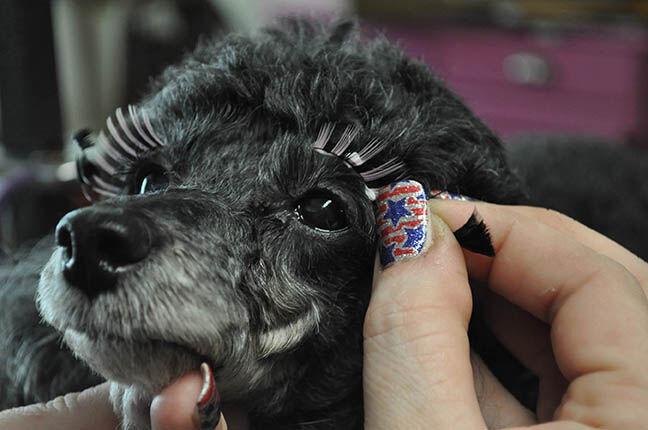 For smaller dogs, I cut fake lashes in half for a better fit. I use a water-based glue and put a tiny bit along the lash. I place the lash above the eyelid, almost to the brows, so the lashes do not affect the pets' eyes or vision.
3D Shapes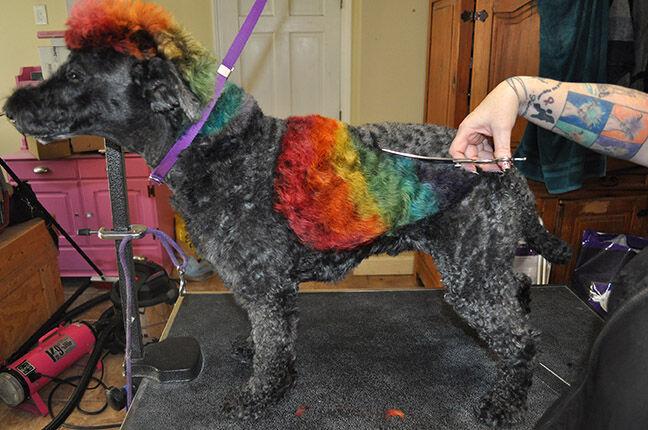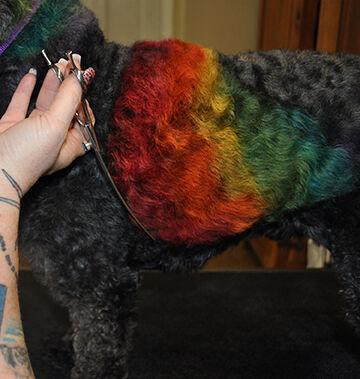 Shapes can be made by scissoring the hair into protruding shapes. This is more for curly coat types. The hair has to have some self-support to it to hold the shape. A light hair spray can help.  Just like with scissoring on a haircut, coat prep is important. The coat must have a good, fluff dry in order to hold its shape. Symmetry is key with these designs, and may take more planning. I often print an outline of a dog and draw my design to use as reference. I'll use the color pens to map out my design to have an idea before cutting.