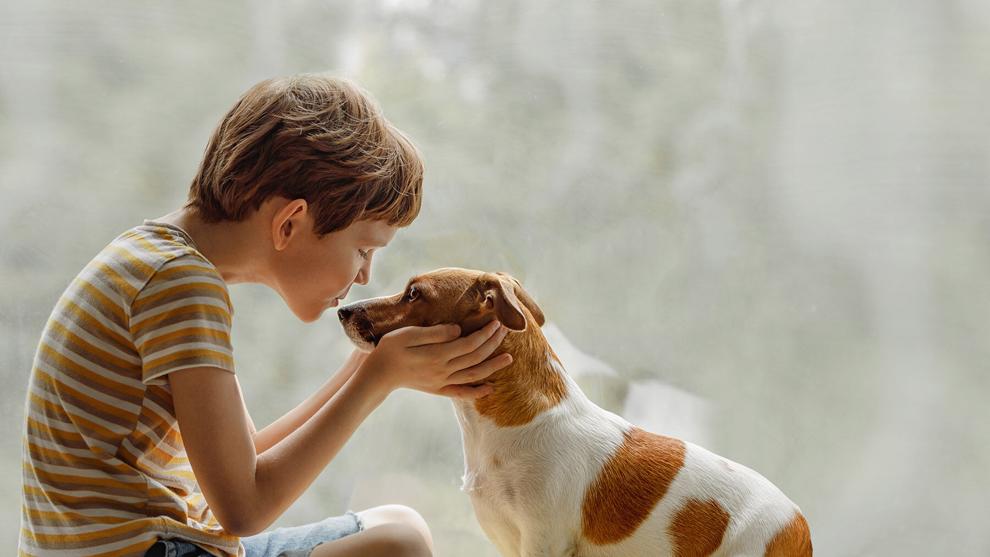 Over the past year, more Americans learned just how meaningful the human-animal bond can be, thanks to the widely reported pet adoption surge that has taken place during the COVID-19 pandemic. In fact, according to a study from Rover.com, an online marketplace for pet care services, 49 percent of Americans said they added a new pet to their family in 2020.
While this surge has undoubtedly enriched the lives of those who now find themselves with a new four-legged family member, it has also given a huge boost to the pet industry, which saw pet-related spending surpass $100 billion for the first time. During what has been a difficult year on so many levels, it is a phenomenon that proved to be an important silver lining for retailers across the country.
"Many of our retail partners, especially those with rescue partnerships, have seen an uptick in new customers associated with higher rates of pet ownership in their communities,"says Jennifer Gibbs, vice president of sales at Nulo Pet Food. 
Count Adreanne Tesene, owner of Two Bostons, which operates three stores in the Chicago area, is one such retailer.  "Pandemic puppies are a real thing," she says. "It's been great to see so many dogs and cats welcomed into new homes."
Still, the surge in pet adoptions has not been a panacea. In fact, the impact of the pandemic-fueled adoption surge has varied from one business to the next—particularly at the retail level.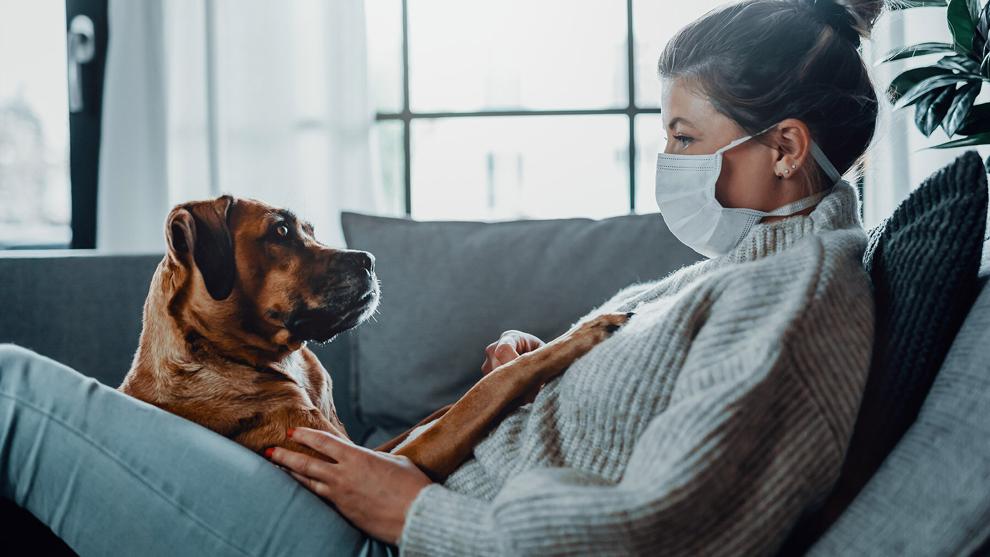 "There's been quite a mix over the past year, where some retailers have not seen normal or increased business, while others have seen these upticks—whether due to more adoptions or also just people being home more and engaging more with their pets," adds Sarah Johnson, account manager for P.L.A.Y. Pet Lifestyle and You.
Understanding the Pandemic Pet Owner
To understand the mixed results that retailers—particularly independent pet stores—have seen from the surge in pet adoptions, it is vital that we look at the demographics of new pet owners, as well as how shopping habits changed during the past year. For example, according to the APPA Pulse Study, which tracked pet owners' purchasing habits during the pandemic, while 65 percent of pet owners said they bought products in a brick-and-mortar stores pre-COVID, only 43 percent shopped that way during COVID. 
Conversely, 29 percent of pet owners purchased pet products online before COVID, while 49 percent did so during the pandemic. 
The study also found that 47 percent of pet owners said their online shopping increased in 2020, as compared to 29 percent in 2018. Out of this group, millennials increased their online purchases the most (58 percent), closely followed by Gen Z (56 percent). 
While this study speaks to the industry as a whole, it's important to note that some of the biggest pet-owning generations increased their spending in 2020—and that independent pet retailers can stand to gain from this, especially since this consumer group hasn't witnessed them at their full potential. 
This month our country is at the point where everyone should be eligible for the COVID vaccine. While delays are expected and social distancing protocols are likely to remain for the next few months, if not longer, now is the time to start strategizing for the post-pandemic future. This new consumer base, which opened its homes and hearts to pet ownership, will be able to learn more about and experience their neighborhood pet stores. 
The question is: How can independent retailers attract these new customers into their stores as we enter a post-pandemic world? 
"How do we make sure that this year not only beats last year, but [that it] makes up for last year?" asks Dan Jablons, president of Retail Smart Guys. "We have to turn [inventory] faster, we have to do better in terms of margins [and] we have to convince people that it's okay to come back in-stores again." 
The Importance of Inventory
Naturally, the first thing any new pet owner does is seek out the essentials, everything from food, to pet bowls, pet bedding, etc. 
"We've seen increased demand in categories such as bedding that could potentially be related to these factors where consumers are adding more four-legged family members through adoption, as well as upgrading existing items as they've become more in tune with their pets' needs," says Johnson. 
According to Alison Schwartz, general manager of All Pets Considered in Greensboro, N.C., the majority of questions the retailer has received revolve around finding the right pet food and finding some of the more cushy, comfortable products to help make their pets as happy as possible, especially as pet owners increasingly return to work. 
In the upcoming months, "I expect to see more requests for training and calming products," she says. 
Not surprisingly, APPA's COVID Pulse Study indicated that calming products, in particular have grown in popularity this past year. In fact, dog owners using these products on pets rose from 22 percent in 2018 to 51 percent in 2020. Cat owners also used calming products at an increased rate—rising from 19 percent in 2018 to 51 percent in 2020.
According to David Yaskulka, CEO of Nature's Logic, there are also insights to be gained by taking a closer look at the specific demographics that have gravitated toward pet adoption during the past year. 
"We know pet parents are disproportionately millennials (and younger) who care about the environment," he says, noting that data from market-research firm Nielsen indicates that 83 percent of this demographic believe that it's important for brands to help the environment.
Coming up with creative, thoughtful ways to help new pet parents easily locate the products they need and brands that align with their sensibilities can go a long way. It's especially important to factor in that, since there have been reports of more adoptions, new pet parents aren't always looking for puppy products. 
"From a merchandise standpoint, retailers can create product bundles to serve newly adopted pets across different age ranges, so rather than just focusing on puppies or kitten packages, a store can offer age-appropriate starter bundles for adult and senior adoptees as well," says Johnson. 
When it comes down to it, no one knows your numbers better than you do. Retailers need to offer fresh, innovative products that align with their brand and budget.
"Inventory is [a retailer's] biggest expense," Jablons emphasizes. "Curating and manicuring that assortment, making it perfect so someone feels like this is my store when they walk in, is going to be the key to their future success and growth." 
Meaningful Marketing

 
After retailers secure the right inventory for their stores, it's imperative to communicate new offerings to consumers—and future consumers. 
Of course, marketing through social media was heavily relied on this past year, and trends indicate that this isn't going to change. According to Jablons, using Facebook or Instagram live is a great tool to use in the online space. 
Beyond just promoting your store, social media is another avenue to connect with customers directly, hear their concerns and to celebrate their community. 
"Having an active social media presence is also significant not just for advertising promotions, but also to give some attention to new adoptees visiting in store by celebrating them through sharing a photo of the lucky pups with their first purchases," says Johnson. 
Doing something unique or special, and personal, online is memorable—it helps you stand out in the crowd. 
"If they're competing with other companies that are offering the same products, the differentiation is going to be customer service and showing product knowledge," Jablons explains. "It's about making it personal, making it warm and making it different." 
Being purposeful about your approach to marketing, and to social media, is key to this strategy's success. 
"The problem with a lot of retailers is that their marketing gets left for last,"says Jablons. "They focus on customers, on vendors, administrative things...they get focused on a lot of things that aren't inventory and marketing." 
He recommends designating a date, a time and a place, separate from your house or store, to map out a marketing strategy for the next two months. In this time, retailers can plan and determine what events to offer, what events to broadcast, what new inventory is coming in, and figure out the best way to feature these products. 
This is no easy task, especially in a state of uncertainty, but thankfully, there are resources available to help provide retailers with additional guidance if they need. 
"Join the 'Think Global, Shop Local' movement with the Pet Sustainability Coalition and IndiePet.org (the Independent & Neighborhood Pet Retailer Association) for tools, best practices, and outright help inspiring these consumers," Yaskulka recommends to retailers looking to gain traction with new pet owners that fall within the previously mentioned younger demographics. 
Education is Everything
As every retailer knows, customers come to stores, engage with websites and social media channels to learn. At its heart, pet specialty retail is all about providing that extra special care and thoughtfulness when it comes to customer service —helping pet parents find the solutions they're looking for. 
Of course, one way to truly connect with these customers is to consider what their main worries or concerns are when it comes to their pets—especially as the COVID freeze begins to thaw. 
"The challenge we have given ourselves is to make sure the new families are educated about good nutrition and behaviors, so these dogs and cats don't find themselves at shelters once their people go back to work and school," says Tesene. "We want to make sure they have the best start in with their new families to help with all transitions."  
By helping this new consumer segment ease into life with pets in a (hopefully) more normal world, retailers can gain their trust and respect. 
"Independent retailers have a real opportunity to convert these new pet owners to long-term customers," says Gibbs. "Many of these new pet parents have not owned a pet before and are looking for information and advice they can trust—something that independent pet retail has always done extremely well. The opportunity here is for retailers to arm their staff with training and education to be able to inform pet owners on how to make the best choices for their animals and to stock products that perform for all types of pets."
For its part, Two Bostons offers puppy checklists to help new pet parents ensure they pick up the essentials they need and that they feel confident about their purchasing decisions. 
"With new family members, comes many questions especially with first time pet parents," says Tesene. "It has been challenging needing to have many of these conversations via phone or text instead of in-person, but we have made it work."   
After North Carolina recently started opening back up, Keith Henline, manager at N.C.-based Asheville Pet Supply, saw his store's traffic improve, bringing back its nearly-normal numbers. Overall, he's optimistic about the rest of 2021, with new pet owners out there and as people's fears about going out in public begin to subside. 
According to Jablons, from what he's gathered through conversations with retailers, 2021 has a lot of potential to be a stellar year for retail, especially compared to 2020. However, even though some semblance of normal may be on the horizon, Jablons's stresses that retailers should stay vigilant and dedicated to a plan for the coming year. 
"At this point, they've got to plan out what they want to sell and how they're going to sell it," he says. "This is the time to think about how you're going to add to your margin builders, [and think about] how to maximize the impact of other areas of the business."  PB