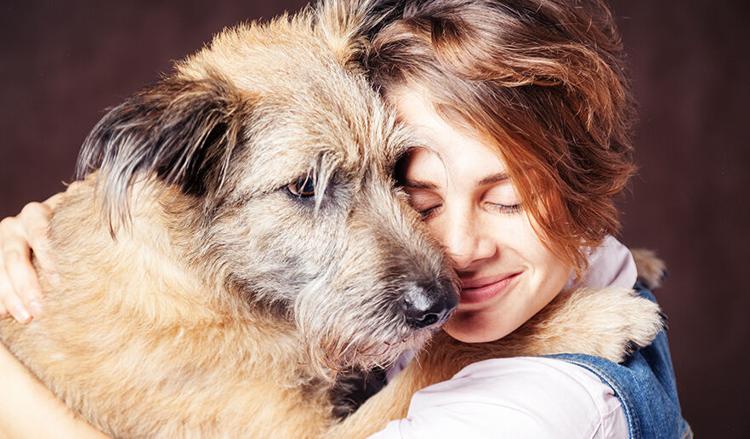 Though the COVID-19 pandemic has turned our world upside down in ways no one could have predicted, the power of pets has been one bright spot as an incredible surge in people began seeking pet companionship as they coped with social isolation. 
The pandemic also increased attention on zoonotic diseases (although the exact source of COVID-19 has not been identified, according to the Centers for Disease Control and Prevention). Zoonotic diseases, also known as zoonoses, are diseases caused by bacteria, viruses and parasites that can be transferred between animals and humans. 
The pet care community's role as partners in companion animal care alongside pet owners means that we have a responsibility to help deter the spread of zoonotic diseases. It is essential that your associates practice safe handling of the animals in your care, and that you serve as a resource to your customers to help them care for their new pets in a way that will help protect both human and animal health.
The Pet Industry Joint Advisory Council (PIJAC), in collaboration with specialists and experts across the pet care, veterinary and health care communities, as well as other organizations in the pet care community, provides resources to help you educate your associates and customers on zoonotic disease recognition and prevention.  
Resources
The newest resource, launched in fall 2019, is the Zoonotic Disease Prevention Module on the Pet Store Pro online platform. Offered by the Pet Industry Distributors Association, Pet Store Pro provides independent retailers with free associate- and management-level training courses focused on business basics and pet care. 
The module describes proper retail store hygiene and handling practices to help reduce the transmission of germs and bacteria. These include cleaning guidelines, cautions for staff or customers with existing health conditions and hand washing protocols. Recommendations for sanitizing enclosures and handling animals and their food, bedding and waste are also provided. 
The lessons help store associates identify and explain human symptoms and clinical signs of specific diseases that may occur in dogs, cats, small animals, fish, birds, reptiles and amphibians, as well as how to respond to and report suspected zoonotic disease in both animals and humans.
In spring 2019, PIJAC unveiled an industry-wide, comprehensive set of recommendations for antibiotic stewardship and combatting antimicrobial resistance in companion animals. The recommendations encompass a unified set of principles for all sectors of the pet care community, with an emphasis on those involved in the breeding, rearing, transport and sale of companion animals as well as those who work with products where antibiotics regularly intersect with animals. They provide expert advice and best management practices on topics including use of antibiotics, sanitation, hygiene, veterinary oversight and zoonotic disease prevention, among others. 
Paraphernalia 
PIJAC also offers zoonotic disease recognition and prevention stickers and flyers. The stickers can be posted on store habitats, aquariums and tanks. They explain the zoonotic diseases that can be found in birds, reptiles, small animals, amphibians and aquariums, symptoms and healthy handling advice to help prevent their transmission to humans. 
The flyers help store associates recognize, treat and take measures to prevent diseases that can be found in many pet store animals. They describe the disease vectors, symptoms, diagnosis and treatment, as well as guidance on prevention for diseases including Salmonella, campylobacter, giardia, ring worm, rate bite fever and more. We encourage you to post them in your employee lounge.
Because Salmonella germs can be carried by reptiles and amphibians, along with many other animals, PIJAC developed the Healthy Herp Handling poster to educate reptile and amphibian owners and handlers on the simple steps they should follow to keep themselves healthy when handling their pets. It depicts steps for safe handling and keeping of reptiles or amphibians in a visually appealing way that can be used for classrooms with pets, retail stores and pet owners. It can be downloaded at pijac.org/healthyherphandling or requested by emailing info@pijac.org.
PIJAC's Zoonotic Disease Cross Reference Tool outlines common zoonotic diseases that retail store associates may encounter. It contains general zoonotic disease prevention measures, and descriptions of various diseases, the animals that can carry it, how it transfers to humans and the human/animal symptoms to look for. 
Pets play an important and scientifically-proven role in the health and well-being of the population. As the people who care for those animals before they come into their forever homes, as well as being a trusted source of information on how to properly care for those pets, it is essential that the pet care community makes a commitment to taking proactive steps to protect human and animal health.
Working to improve education and prevention of zoonotic diseases is just one of the ways PIJAC supports and advances the responsible pet care community every day. Please support our work as a PIJAC member. Call (202) 452-1525 x1060, email info@pijac.org or go to pijac.org/join. PB
Savonne Caughey is PIJAC's Director of Government Affairs and staff lead for their Zoonotic Committee.