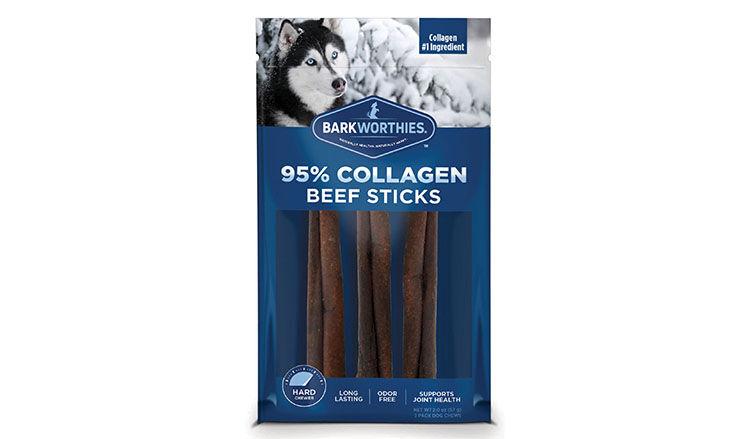 TDBBS (tdbbsllc.com) Barkworthies 95% Collagen Beef Sticks are all-beef, high protein chews that help scrape away plaque and tartar. The chews, which are 100 percent digestible, are odor free and a natural alternative to rawhide. The high collagen content provides additional benefits for boosting a dog's digestive health, relieving joint pain and supporting a healthy skin and coat.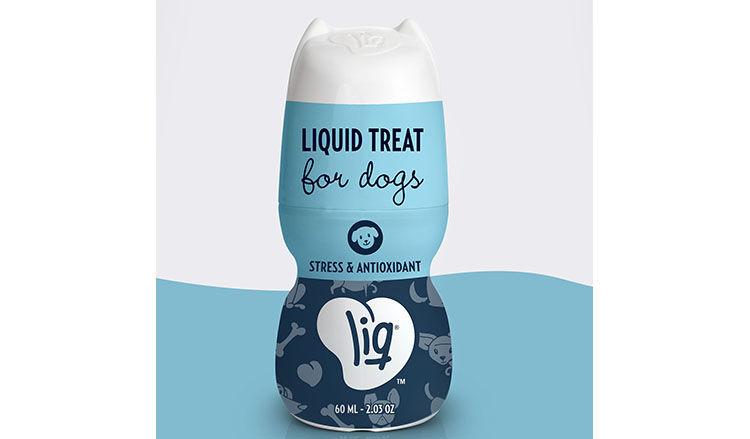 LIQ (liq.pet) treats are low calorie, functional treats that are available in LIQ Stress & Antioxidant, LIQ Hip & Joint, LIQ Skin & Coat for dogs, and LIQ Skin & Coat for dogs and cats. When the cap is closed, the container doubles as a massager for pets. LIQ is naturally preserved and manufactured in the U.S.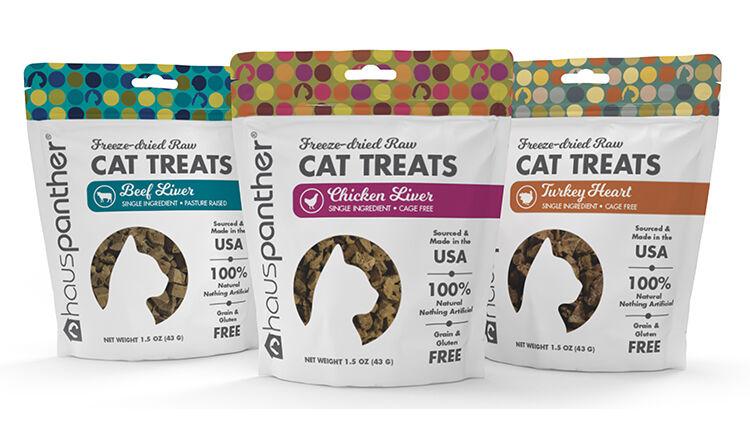 Primetime Petz (primetimepetz.com) Hauspanther single ingredient cat treats are made from freeze-dried organ meat to lock-in freshness. Available in chicken liver, beef liver and turkey heart in 1.5 oz bags, the grain- and gluten-free cat treats are 100 percent sourced and made in the U.S.
Emerald Pet's (emeraldpet.com) Pumpkin Harvest oven-baked, low-fat chewy treats are made using pumpkin puree as the first ingredient and do not contain any meat or poultry protein. The limited-ingredient, pumpkin-shaped treats are available in Apple, Sweet Potato, Chia Seed, and Blueberry. The treats are made in the U.S. and are wheat-, corn-, dairy- and soy-free.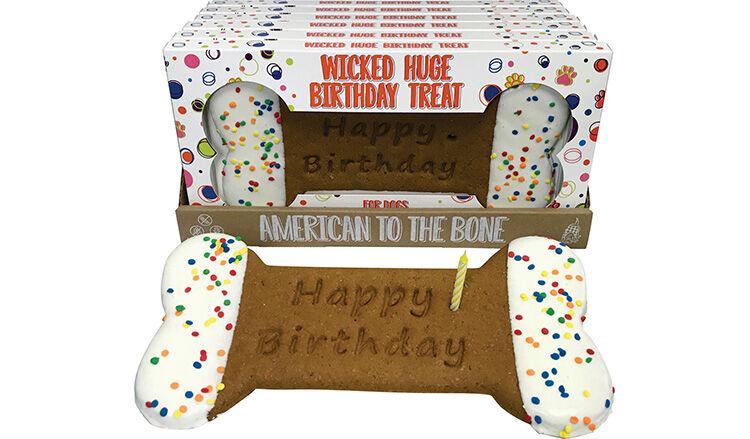 Preppy Puppy's (preppypuppytreats.com) Birthday Bone XXL is wheat-, corn- and soy-free and baked only with U.S.-sourced ingredients. The molasses-flavored gourmet dog treat is hand-decorated and is fresh baked using an original biscuit recipe. The Birthday Bone XXL comes in new, redesigned packaging.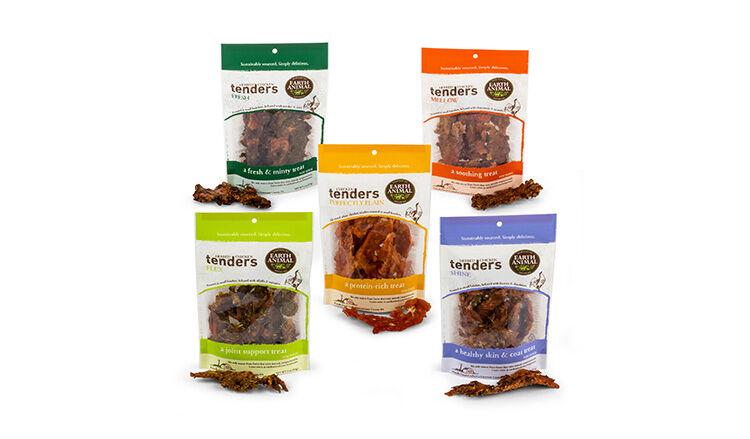 Earth Animal's (earthanimal.com) Tenders are hand-crafted and roasted in small batches with sustainably-sourced, all-American chicken and select herbs. Available in PERFECTLY PLAIN, for animals with sensitive stomachs; FLEX, for joint support; FRESH, for fresh breath; MELLOW, for soothing; and SHINE, for a healthy skin and coat.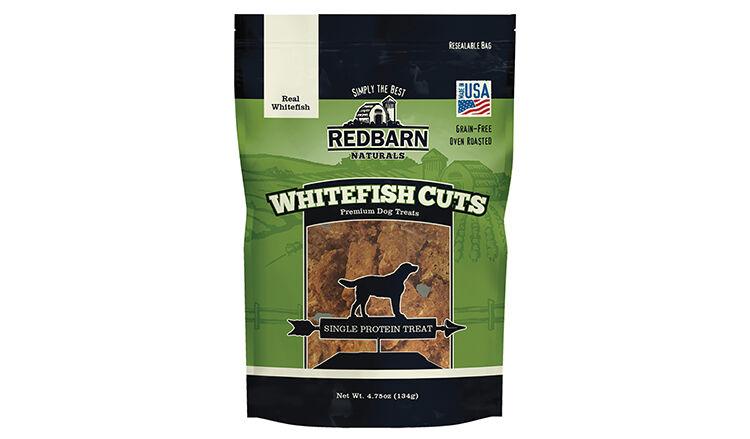 Redbarn's (redbarn.com) Whitefish Cuts are an all-natural, high protein treat for dogs made in its company-owned facility in the U.S. Slow-roasted until crunchy, Whitefish Cuts are prepared with ingredients like Miscanthus grass, a fiber that supports healthy digestion. The company's cooking process also helps the fish retain its nutritional value, making these treats suitable as an on-the-go-snack or a kibble topper. The treats are made without the use of artificial flavors, chemicals or preservatives.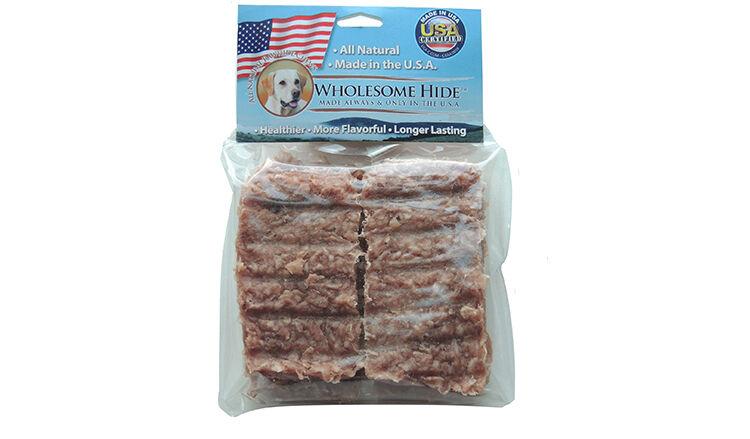 Wholesome Hide (wholesomehide.com) Collagen Bars are made from fresh collagen mixed with dried duck, chicken or pork. They contain no fillers, preservatives or artificial ingredients. All Wholesome Hide products are independently certified to be made and sourced in the U.S. The 2 in. by 4 in. crunchy bars are available in four packs, eight packs or 2 lb. plastic jars for individual sale.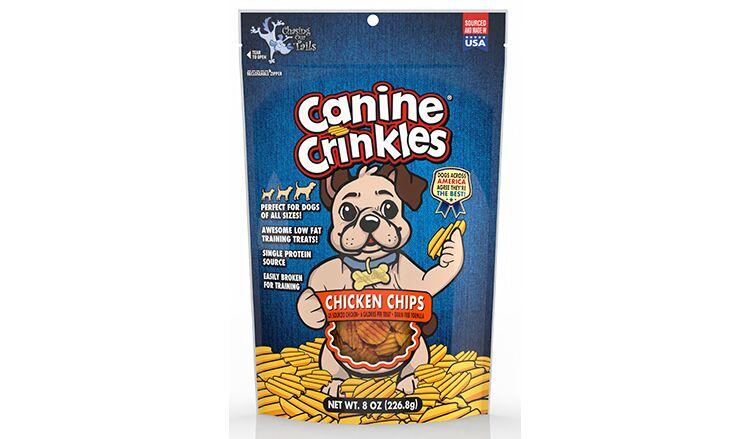 Chasing Our Tails (chasingourtails.com) Canine Crinkles are made with three simple ingredients. Available in Chicken or Turkey, the grain-free treats are low in calories and have no chemical preservatives and no artificial ingredients or flavorings.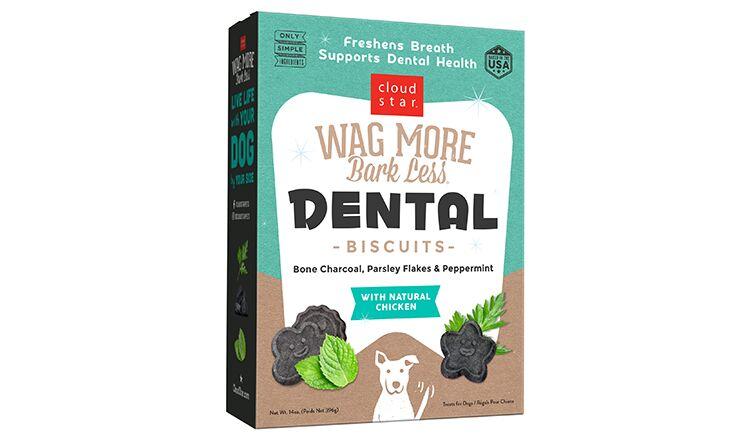 Cloud Star (cloudstar.com) Wag More Bark Less Oven Baked Dental Biscuits are high quality, small batch crunchy biscuits made from Cloud Star's own homestyle recipe. With ingredients like natural bone charcoal, parsley and peppermint to help freshen a dog's breath, the treats will help support a dog's overall dental health. The charcoal-colored biscuits are minimally processed.