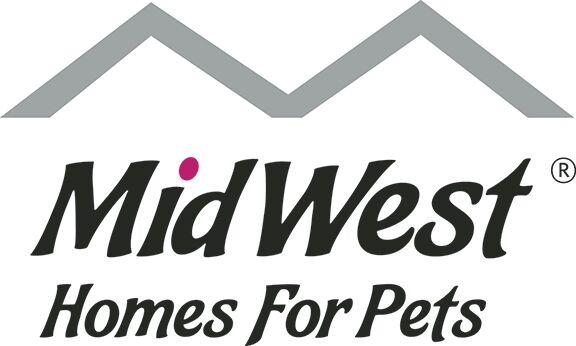 How have decades of experience in the wire forming and pet care industries enhanced Midwest Homes for Pets? This year, MidWest Homes for Pets' parent company, Mid-West Metal Products, celebrated its centennial. Now in its fourth generation of leadership, the family-owned business was founded in 1921, manufacturing one patented product, the Kruse Switch Box Support, and other electrical hardware items.
The company evolved over the years, transitioning to wire-formed products during the Great Depression, manufacturing wire rubbish-burning containers, canning racks, racks for sterilizing baby bottles, and egg gathering baskets. In 1959, founder Earl Smith introduced a new product to customers of Mid-West Metal Products, a product that eventually changed the focus and direction of the business. It was a wire pet enclosure for dogs. In 1988, with steady growth in pet products manufacturing, MidWest Homes for Pets becomes a division of Mid-West Metal Products.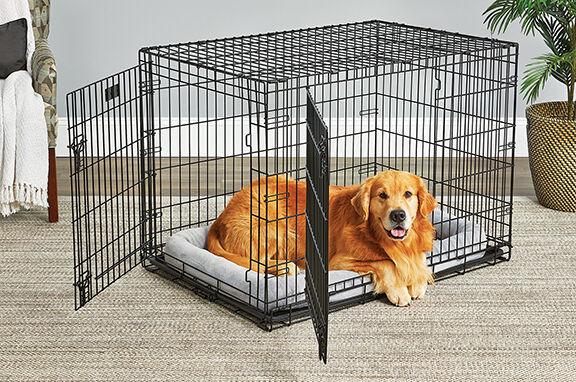 MidWest Homes for Pets has been in the pet industry for over 60 years, and we've taken our expertise in wire forming to develop and manufacture the industry's top performers in wire containment. We've applied that knowledge and skill to plastics, textiles and wood products as well. Our ability to innovate and adapt, our commitment to quality and customer service, and our unparalleled support for retail and distributor partners has allowed us to continue our growth and success today.
What keeps pet containment products consistently in demand? And how can retailers lean into that to drive sales in their stores? Trained and well-behaved pets make a happy home. According to the ASPCA's National Rehoming Survey, pet problems are the most common reason pets are rehomed, accounting for 47 percent of rehomed dogs. These included aggressive behaviors, potty issues and destructive separation anxiety. To reduce unwanted behaviors like chewing or digging, and to protect pets from harm and household hazards, pet parents must control their pet's environment, similar to child-proofing your home. 
Crates, gates, kennels, carriers and pens, when used properly, are all humane ways to train your pet and provide safe spaces in and around the home. Retailers who successfully communicate that message and help drive customers to the perfect product that fits their pet, their needs and their environment, will see a positive impact on sales.
What are some of the most popular products offered by Midwest Homes and what is it about those products that appeals to pet parents? MidWest's top-selling products are iCrate, LifeStages, and Contour crates. These products consistently earn top ratings from consumers across all retail channels, and they are popular because they provide a solution – they help keep unsupervised pets safe and they are invaluable in the puppy training process. Our crates also feature quality wire construction, added safety features, and attention to detail like rounded corner clips, low thresholds and large door openings to reduce pet anxiety. Quality product coupled with accessible and responsive customer service allow these products to stand out as popular containment category leaders.
What new product innovations is Midwest Homes offering, and how will they give your retailers a competitive edge?This year MidWest made exciting enhancements to our top three crate lines – iCrate, LifeStages, and Contour – including a packaging refresh that will shine at retail and added safety features like angled locking tips and our patented Paw Block on each slide-bolt latch. We've also streamlined the footprint of our crates to allow crate accessories including covers, divider panels and replacement pans to be a universal fit for our most popular skus. This will help the customer when making purchase decisions, reduce stocking challenges for retailers and alleviate confusion for all.
What does the future hold for Midwest Homes for Pets? MidWest, like all companies, is having to navigate the challenges brought by the pandemic. We've had to adjust processes, sales strategies, and create solutions to overcome a broken supply-chain. But with 100 years of experience, and the ability to adapt and succeed through many other challenging times, including the Depression, wars and a recession, we remain steadfast, optimistic and focused on our mission to make the best products that result in happy and rewarding relationships between pets and pet parents.  PB