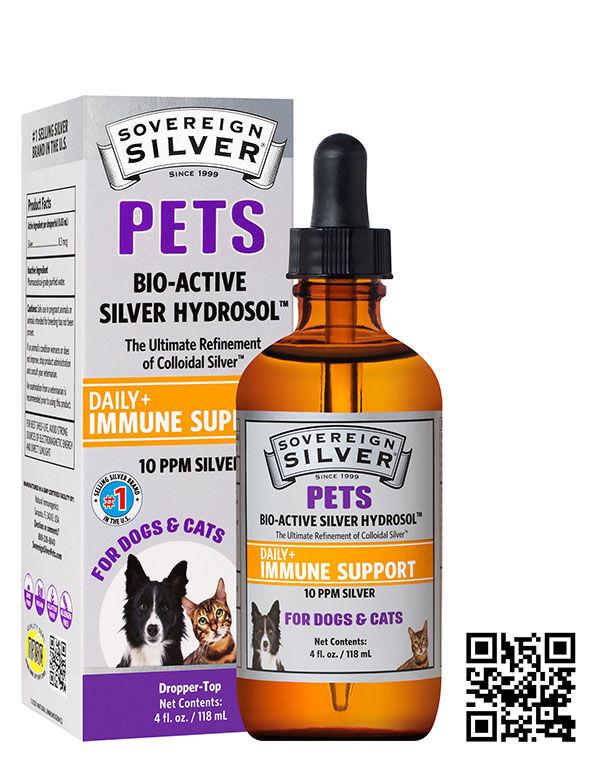 Sovereign Silver (SovereignSilver.com)  PETS Bio-Active Silver Hydrosol for Immune Support & Allergy Relief is a health supplement with a high standard for purity, safety and quality. Its manufacture is verified by the National Animal Supplement Council (NASC), and has also been extensively tested by 3rd party laboratories for absence of Aflatoxins, Fumonisin and Vomitoxin.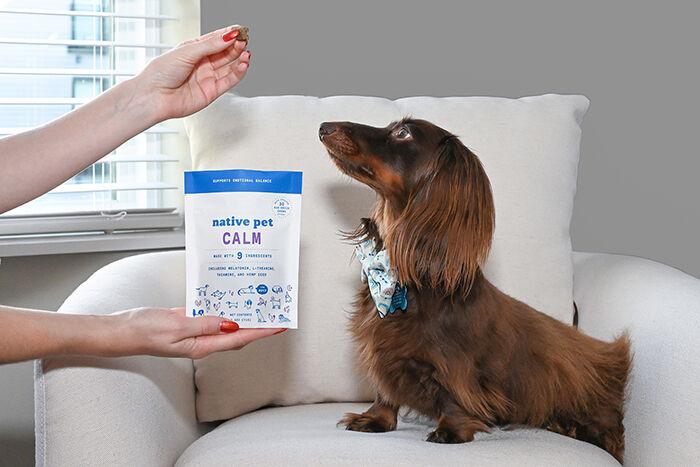 Calm Chicken Chews from Native Pet (nativepet.com) are super functional, clean chews that help reduce general anxiety, work to improve sleep, aid in relaxing muscles and promote normal brain activity. The chews are made up of nine ingredients including real chicken, melatonin, L-Theanine, Thiamine and hemp seed, and are free of artificial flavors and fillers.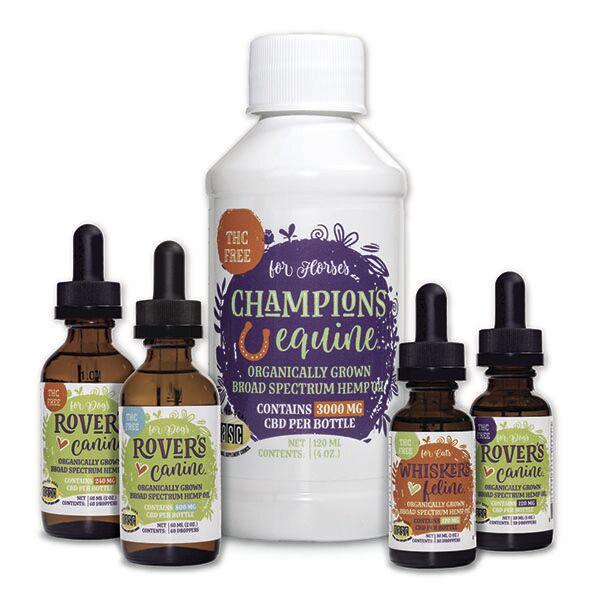 Rover's Wellness (roverswellness.com) THC-free oils are made in the USA from certified organically grown hemp. The true broad spectrum hemp oil is rich in naturally-occurring CBD and all other beneficial cannabinoids and terpenes. The oils help ease joint stiffness, support a healthy inflammatory response, and promote a calming effect for pets. Rover's Wellness oils have earned the NASC Quality Seal, are tested before and after production and are free of harmful chemicals.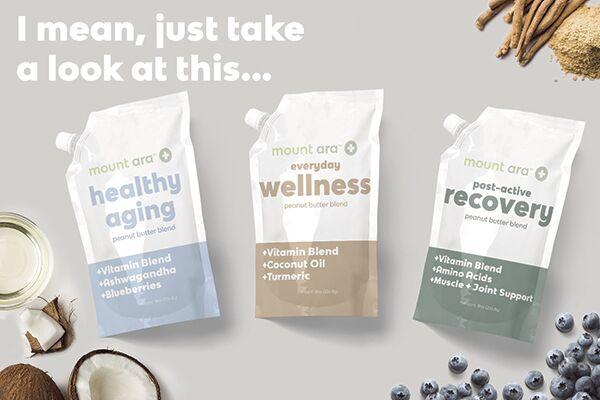 Mount Ara's (mountara.com) new wellness line includes freshly-ground, all-natural peanut spreads: Post-Active Recovery is filled with amino acid blends, ashwagandha and anti-inflammatory glucosamine and chondroitin; Healthy Aging helps to keep joints healthy, improve sleep routines and repair renal degradation in older dogs; and Everyday Wellness is ground peanuts fortified with vitamins, turmeric and coconut oil. For best results, freeze the blend in a toy or licky-mat.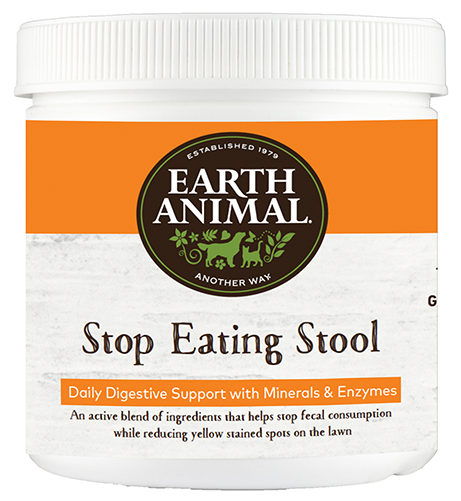 Earth Animal (earthanimal.com) Stop Eating Stool offers pets digestive support with minerals and enzymes. The nutrients not only help stop stool-eating episodes, but also diminish yellow spots on the lawn.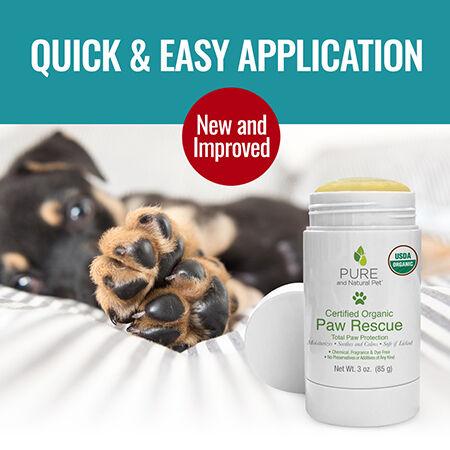 Pure and Natural Pet (pureandnaturalpet.com) USDA Certified Organic Paw Rescue is made with Certified Organic ingredients that have healing, soothing and moisturizing properties that help to restore damaged paw pads. The Organic Paw Rescue is free of chemicals, paraben, and fragrance, safe for dogs with allergies or sensitive paws and safe if licked. With the new mess-free dispenser, Paw Rescue is even easier to apply.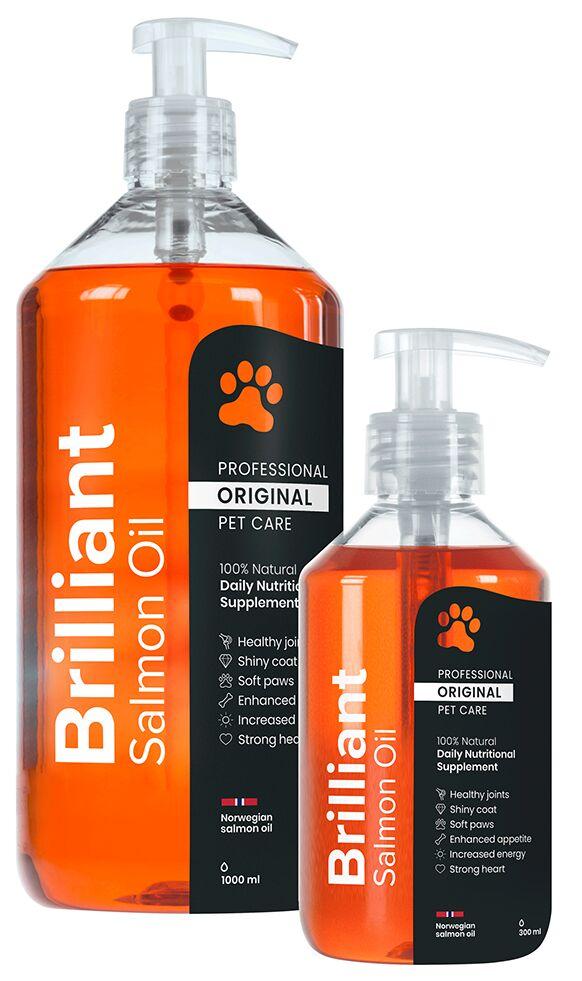 Brilliant Salmon Oil (brilliantsalmonoil.com) from Hofseth BioCare is a single-ingredient fish oil now offered in a transparent bottle. Completely free from additives, Brilliant is a pure, unrefined and gently liberated product derived from fresh Norwegian Atlantic Salmon. Created for both dogs and cats, heart-healthy Brilliant Salmon Oil gives pets glossy fur, softer paws, increased energy and enhanced appetite. The oil is made only of 100% salmon oil, produced for human consumption, and contains no additives, GMOs, or antibiotics.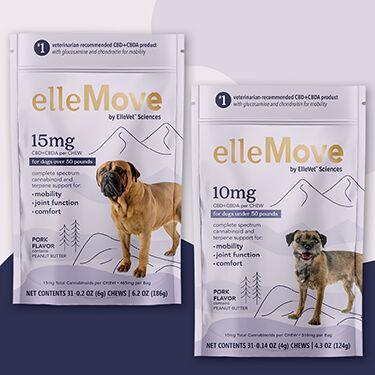 elleMove by ElleVet Sciences (ellevetsciences.com) is specifically formulated and dosed for dogs experiencing joint discomfort and lack of mobility. The CBD + CBDA product has been proven to work in a clinical trial at Cornell with over 80% of dogs having a dramatic improvement in comfort and mobility, and also contains glucosamine and chondroitin. Previously only sold through veterinarians, elleMove is now available to retailers.