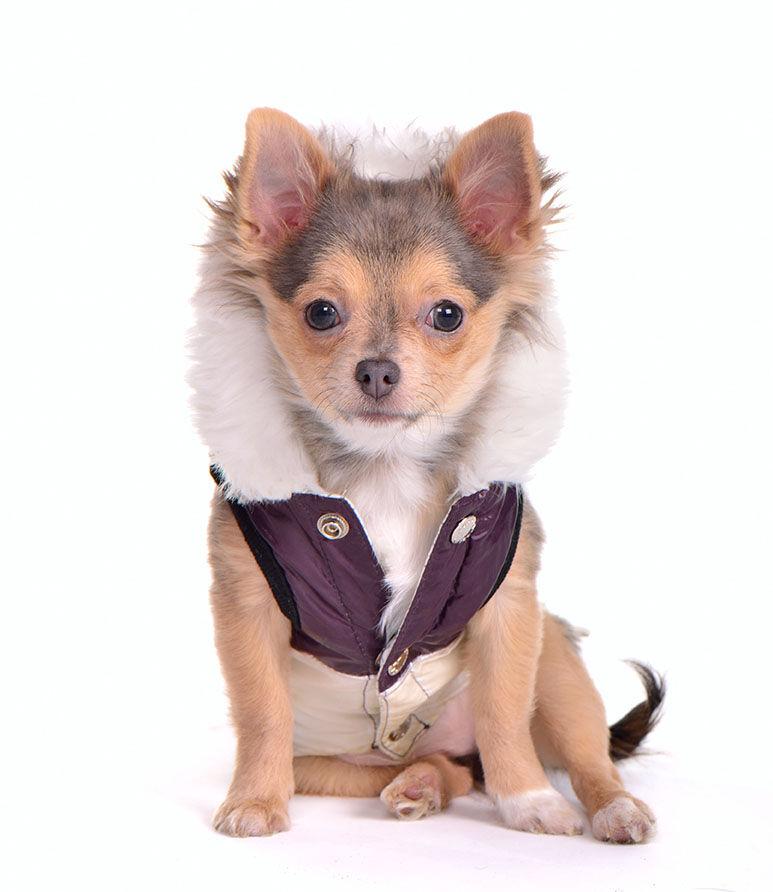 Brand recognition has always been important and sought after, but now, thanks to social media like TikTok and Instagram, image-building has become even more of a preoccupation for individuals, many of whom are committedly obsessed with creating and promoting their own personal brand.
The interest in becoming a "brand" is a relatively new phenomenon for people, but it's a well-entrenched one for all manner of businesses—pet product manufacturers included—that endeavor to stand out from competitors. After all, a company could have the highest-quality, best-made products and most ethical, earth-friendly practices but if nobody knows about it, all those efforts could be for naught, making effective attention-grabbing even more essential.
Adding to the challenge are ever-shorter attention spans and the instant-news mentality, resulting in even less time for companies to tell their stories and firmly cement their image in consumers' minds. This is where licensed products can offer a big assist. Aligning a product or company to an already well-known and respected brand does make it easier to rise above the herd by piggybacking on that brand's image and already established consumer goodwill and loyalty, bestowing credibility.
Rick Ruffolo, CEO and president of Phelps Pet Products, says the licensing agreement he made with Disney was one of his easiest decisions as CEO.
"It was a vote of confidence that our focus on made-in-the-USA innovation was making an impact," he says. "And what a cool experience for our team to be able to work with the No. 1 consumer brand in the world. To count Mickey, Pluto, Simba, Stitch, Olaf and the Disney princesses as members of our extended family is pretty special, and to be entrusted with delivering on the Disney experience is a responsibility we hold in the highest regard."
Adding Value & Relevance
Headquartered in Rockford, Ill., Phelps specializes in "jerky-style" dog treat contract manufacturing, partnering with brands and retailers across all distribution channels. The company focuses on clean-label, smokehouse-style treats utilizing a diverse range of meat and meatless proteins, among other recipes, says Ruffolo.
Its Disney partnership kicked off in July 2021 with the national introduction of Table Scraps, a Disney dual-branded line of premium specialty dog treats including USDA-certified organic chicken and turkey, Marine Stewardship Council-certified salmon bites, meat-first superfoods recipes and plant-based treats. 
"Done right, licensed products have the potential to add tremendous value to a category by attracting new users and engaging existing category users in new ways," Ruffolo explains. "It also opens up the opportunity for innovation in marketing, product development, packaging and promotional activities."
Gretchen George, president of PetRageous Designs LTD, agrees licensing offers multiple advantages. Located in Wilmington, Mass., PetRageous creates and produces an extensive array of fashion-forward products for dogs and cats including pet dining items, toys and an assortment of stylish and functional pet apparel, such as the company's branded sweaters, pjs and outerwear. Also available is the Eddie Bauer PET line of pet products, which includes sweaters, outerwear, tees, bandanas, beds and toys, for which PetRageous is the licensee. Among the products found in this line are the Eddie Bauer PET Echo Lake Jacket by PetRageous Designs, a quilted, two-toned, poly-fil jacket for use in snow, rain and other variable weather.
"We found that by layering in a well-known license, it would enhance our own brand without competing with our own branded products," George says. "In many cases, the pet owners can relate to the license. With the Eddie Bauer license, the feel of the human line is outdoors, living the adventure, and we created a dog line to be an extension of the human product.
"In general, the perception is the brand represents certain qualities to the consumer in another aspect of their life," she continues. "And that can help immediately establish that trust in the licensed product."
According to Susan McCann, national marketing manager for Ethical Products, Inc., licensed pet products are more popular than ever.
"They're growing by leaps and bounds," she says. "Almost every category in the pet industry features a licensed brand. It's not just apparel, it's toys, foods, beds, etc."
Headquartered in Bloomfield, N.J., Ethical makes a variety of products for dogs and cats including toys, feeding items, accessories, waste management, long-lasting dog chews, dog apparel, among others. Additionally, the company offers a licensed line—COSMO Furbabies—consisting of 17 dog toys, six cat toys, two styles of dishes and diners, two carriers, three bed collections, waste management supplies and a line of apparel incorporating tees, hoodies, sweaters, jackets and raincoats.
"We partnered with Cosmopolitan Magazine to develop a line of pet toys and accessories specifically designed to appeal to the millennial/Cosmo audience," McCann explains. "We were excited to partner with such a recognized brand to develop a line of pet products with the design, style and trend-appeal that is prevalent among many millennial pet parents. The COSMO Furbabies products will also resonate with a much broader audience of pet parents who adore and pamper their pets."
Connecting Emotionally
McCann says that purchasing licensed pet products is largely driven by emotion rather than by necessity. The pet owner is drawn to the product by its familiarity and the positive feelings and memories evoked—a decided advantage for pet specialty retailers offering licensed products.
Still, this union can be a gamble. Should the licensed brand fall from grace for whatever reason, it can prove a hard landing for manufacturers and retailers alike. This is especially true if talking about celebrities or athletes, says Ruffolo, who harbored no such qualms about his partnership.
"Our relationship with the Disney characters removes 99 percent of the risks as you won't find them getting arrested, making inappropriate remarks or getting caught in a white-collar crime," he says. "That being said, if you exercise judgement in the selection of your licensed partners, the rewards usually outweigh the risks."
George says PetRageous carefully evaluates the brands and the license, accessing how that partnership might affect the perception of the company and its brand should something out of their control go awry.
"We have reviewed other license opportunities over the years and have passed on some of them," she says. "We like to align ourselves with companies and brands that have similar values and visions."
That is wise advice pet specialty retailers should act on as well when considering adding a licensed product to their inventory.
Carrying licensed products gives pet specialty retailers the ability to add newness and innovation to their stores, and can drive incremental and add-on sales, says Ruffolo. Such items can also entice customers to try something new, driving trial of what may consequently turn into a long-term must-have.
"The best pet specialty often are more nimble and more creative than national retailers, which enables them to jump on these licensed lines and make them more of an event/focus in their stores," Ruffolo says. "It's a great way to differentiate the shopping experience versus the big box/national retailers."
George says she encourages pet specialty retailers to buy enough of the licensed product that will enable them to make a "meaningful presentation" to their customers. Among other merchandising tactics, she advises using endcaps to call attention to the licensed collections and merchandising similar products together, getting customers to think about how they could use these items in their homes.
In addition to endcaps, McCann recommends using dump bins or power wings.
"Bringing attention to the licensed brand in these ways will ensure visibility and a higher likelihood of a sale," she says. "The use of videos is also a great way to bring attention. With pets being treated like members of the family, toys and accessories are no longer impulse items so making sure you have a well-rounded licensed product offering for dogs and cats is also important. This way you have something for all pets and reach a larger audience."  PB