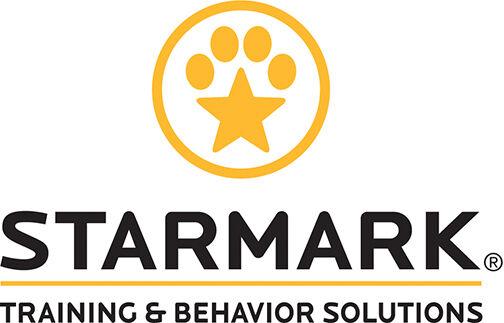 Tell us about Starmark's products and its dog training facility. Starmark utilizes the experience of our staff of canine training and behavior specialists to develop products that both mentally and physically stimulate dogs in activities they naturally enjoy. Our products tend to have a behavioral aspect to them in that dogs must learn how to manipulate the toy in order to gain the treat reward inside. We also produce training tools that help pet parents better communicate with their companions and thus build a lasting bond. 
At our Animal Behavior Center, we train all breeds of dogs in everything from companion and advanced obedience to specialty training and behavior modification. Our international school for professional dog trainers draws students worldwide to learn the art and science of dog training. With the help of our amazing students, Starmark Academy has provided training to an estimated 2,000 homeless dogs and donated over 5 million dollars in products and services to animal rescue organizations in the Central Texas region. Starmark Solutions is our onsite dedicated manufacturing facility where we produce our core line of treats and toys in Hutto, Texas.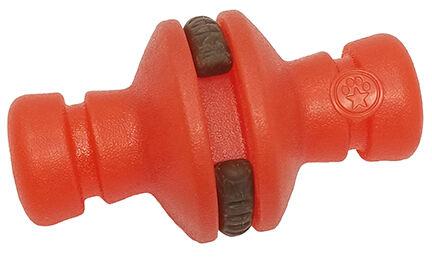 What are Starmark's best-selling products? What makes these items so popular? Our Treat Dispensing Bob-A-Lot remains one of our top-selling toys. It can be filled with treats or kibble, and the opening where the food comes out is adjustable, so you can make it easy to start out and then progressively more difficult as the dog learns the game. Dogs have to learn to nose or paw at the toy to extract the food inside. The unique shape and weighted bottom create a bobbing motion when it's touched, so it helps pique the interest of the dog and keep him playing. Watching the learning process is actually very entertaining (oftentimes outright cute) and never really gets old.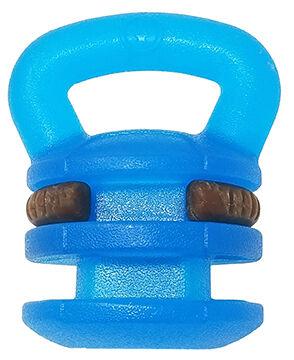 Does Starmark have any new products or line extensions in the pipeline? If so, what are the key features of your upcoming introductions? At Superzoo, Starmark introduced our new Twist and Lock toy line. The Roller and KettleBell are mental stimulation toys that utilize Twist and Lock Treats for a chewing challenge to help dogs "work out" their boredom behaviors. The Twist and Lock Treats are inserted into the toys and then twisted 90 degrees to lock in place. The centers of the toys can also be stuffed or frozen with treats or kibble for even more challenging play. Each toy will come packaged with one Twist and Lock Treat, and refill packs will contain two treats. Both toys are made from our dog-tough proprietary material that's non-toxic, food-grade, and free of latex, vinyl, and phthalates. They also float in water, are fun for fetch, and are dishwasher safe for easy cleaning. The toys and the refill treats are made in Texas at Starmark's facility. Planned availability is February 2022.
In addition to offering high-quality products, how does Starmark help drivesales in pet stores? What resources do you offer for retail partners? Many of Starmark's mental stimulation toys incorporate a proprietary treat that fits inside, and this helps encourage consumers to return to the stores for refills. On packaging, we cross-reference the treats that compliment the toys, as well as toy styles that work with a particular treat, which exposes consumers to additional toy styles to look for at their favorite retailer. Video demonstrations of how the products work and usage tips are made available online or direct to retailers to aid in the explanation and sales of our products.
What does the future hold for Starmark? We have expanded our headquarters in Texas to accommodate growth in both our product division and school for dog trainers. Our onsite manufacturing facility is undergoing the first expansion phase that will enable us to more than double our current manufacturing capabilities. New mental stimulation puzzle toys are in the design and testing phases for release in the next year. As long as people are looking for ways in which to occupy and entertain their dogs, Starmark will be there to provide solutions through innovative products and training solutions.  PB