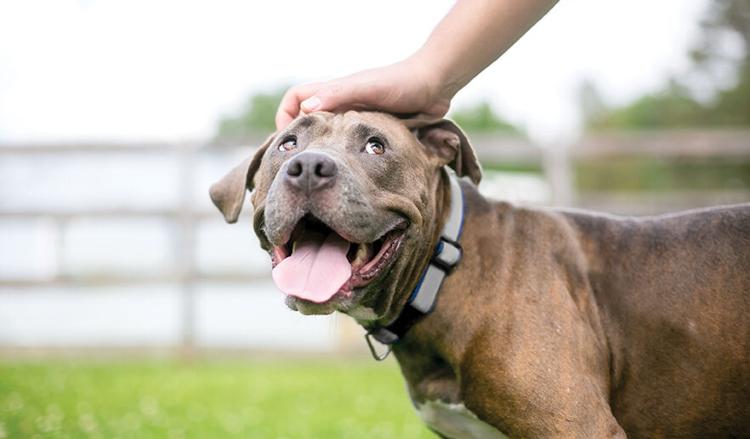 How many treats are too many? Pet owners are learning this lesson the hard way as pet obesity has spiked during pandemic-related lock downs and self-isolation. Whether it's for training purposes or because a dog's simply being cute and cooperative, consumers are finding themselves reaching into treat pouches and tubs more frequently, unintentionally helping their pups pack on the pounds.
"Demand for treats has significantly increased during the pandemic," says Michael Sapp, president of MiracleCorp. "Pet parents have been spending more time with their pets, which results in more rewards throughout the day. We're all for treating those that we love a few extra times throughout the day."
Of course, halting all treating isn't an option. For the consumers who found themselves turning dining rooms and kitchens into home offices, the uptick in treating times has pet parents seeking out products that ensure their pup will remain occupied throughout the day.
"With dogs and cats becoming our new favorite co-workers this year, treats and chews quickly became home office essentials," says Lindsay Tracy, vice president of product development for Redbarn. "Long-lasting now means lasting throughout lengthy team meetings, and highly-palatable means chew-worthy enough to make a dog forget how to bark. With more indoor activities than outdoor activities available for new puppies, training treats simultaneously need to be nutritious, low-calorie and high-value." 
Treat Trends
Clarity of ingredients and readability on the packages still come in at pet parents' No. 1 concern, as they want to be sure they know exactly what they're feeding their pets. This increase in research stems from consumers looking at their own products with a more critical eye.
"Pet parents are looking for treats that they can easily relate to and understand the ingredients and benefits," says Eric Abbey, president and founder of Loving Pets, pointing to clear keywords such as grain-free, gluten-free, limited-ingredient, single-ingredient and U.S.-made. "Pet parents [want to] easily identify the benefits or confirm an absence of allergens they may be looking to avoid."
As pet parents became more aware of what their consumable of choice was composed of, they turned to products that they perceived to be the healthiest. Luckily for retailers, there's not one single trend to follow—there's several.
For its part, Redbarn is "focusing on two main trends right now"—collagen-rich chews, which support a pet's joint health and is highly-palatable, and "bringing the 'chew' and 'play' experience together to enhance the bonding experience" between pets and people. Sapp agrees that pet parents are seeking treats that are more business than just pleasure.
Pet parents are looking for, "functional treats that benefit the health of their pet, like improving bone and joint health, skin and coat care, calming, oral hygiene, etc., [and] treats with limited ingredients, which are perfect for sensitive stomachs, so they know exactly what they are feeding their pets," he explains.
Freeze-dried, in particular, is something retailers should keep an eye and gauge the popularity of, as the freeze-drying process locks in optimal freshness and nutrition to provide the healthiest options for pets. 
"Every year, we have seen growth in the freeze-dried treat category as more and more pet parents jump on board," says Andrea Bourne, senior marketing specialist for PureBites. "We see nothing but continued growth over the next five years, as more retailers support raw freeze-dried and more pets try and experience the benefits of raw freeze-dried."
Beyond that, less continues to be more as pet parents are seeking out products that are as natural as possible—meaning free from excessive fillers, preservatives and sugars, and added dyes or chemicals.
"Pet parents are looking for treats that include fresh and natural ingredients," says Sapp. "They also turn the package around to see how many ingredients there are as they are more likely to choose single- or limited-ingredient treats that are relatable to them and processed in a way that preserves nutritional value and freshness. They avoid treats with a long list of ingredients, artificial additives or preservatives."
Additionally, with all the innovations in sourcing and production, out-of-the-box alternatives are increasing in popularity. Pet parents want treating to supplement a pet's diet, not hinder it, and to that end, they're seeking out products that offer more complete nutritional profiles.
"Pet parents want a variety of protein options to accommodate all dietary needs, and the ability to not only feed at home but be able to treat on-the-go," says Elena Kalogeropoulos, chief executive officer of Chasing Our Tails. "Just like they want a quality complete diet, they want the treats to supplement the positive benefits and create a great nutrition experience."
The bottom line is that pet parents want to feed their dogs only the best products available on the market. Small ingredient lists coupled with easily-identifiable ingredients will always reign supreme over filler-heavy and nutritionally-deficient products. 
"Pet parents want to know what they are feeding and treating their dogs," says Bourne. "They are looking for products with limited ingredients, preferably with a single protein source because they are great for dogs with health issues such as allergies, diabetes or a sensitive digestive system."
Eco-Friendly 
Manufacturers are quickly learning that the eco-friendly and sustainable trends go beyond the ingredients themselves and into reducing carbon footprints and ensuring higher-quality, safer packaging and facilities at the production level.
"The eco-friendly trend impacts production of treats through its entire supply chain from design to sourcing to manufacturing to packaging," says Sapp. "Pet parents are very much focused on where and how treats are sourced as well as how the brand itself stands up for sustainability and being eco-friendly as whole."
For its part, PureBites partnered with How2Recycle and is now, "currently in the middle of evaluating a potential transition of all our packaging to recyclable in the future," says Bourne. 
"This initiative is important to us as we strive to make the lives of pets and pet parents happier and healthier," she continues. "As a pure company where all our treats are made with only one to three ingredients, this initiative could help reduce waste, save raw materials, energy, water and reduce pollution."
Loving Pets' home-based facility in New Jersey is Global Food Safety Initiative—Safe Quality Food Level 2 (GSFI-SQF2) certified. SQF's Safe Feed Safe Food Certification is considered the gold standard, exceeding all independent creditability criteria required by consumers and regulators globally. 
Though it took, "years of hard work, research and investment in technology," the investment allowed the company to have total control over their production process so they could provide greater transparency to their customers.
"Our employees get a first-hand look at what ingredients go into the products offered," says Abbey. "We source and buy the ingredients ourselves—all from U.S. based companies. With complete visibility and on-site control over the entire process, we know where the products are coming from and we know where they are going."
Merchandising/Education/Marketing
Though consumers are walking in the store armed with an arsenal of information and a checklist of various requirements, pet parents don't know all and may be seeking clarifications. If anything, this research-heavy climate is magnifying the need for retailer education, as the consumers who decide to venture out want to be in and out as quick as possible.
"People are still going to stores, but are trying to reduce time spent in them, so retail specialists with good information will support the customer and create sales momentum," says Kalogeropoulos. "Word of mouth is key when browsing time is down. Retailers have to engage their customers and provide valuable information regarding the benefits of sustainable products."
While food is typically purchased in bulk and toys/apparel/supplies are more sporadic purchases, the smaller size of treat pouches and bags works to a retailer's advantage, as the treats are diminishing more quickly throughout the day.
"Treats are a great way to keep customers coming back to the store, whether they are seeking a daily dental chew, looking for a great low-fat training treat or [seeking] treats that not only taste great but can also offer supplemental health benefits, too," says Abbey.
Of course, the consumers who venture inside the stores still may not be fond of communicating and discussing products with someone else and opt out of conversation and spend their time browsing independently. To combat that, retailers should have easy-to-read informative signage.
"Education is key but, in addition to educating our retailers (who in turn educate pet parents), we also help to build awareness through a variety of selling tools that we offer," explains Abbey. "For example, special displays like clip-strips or floor displays, as well as sampling programs. Also, signage that is clear and simple yet educational is also very important to have in stores. Brands can help by having clear messaging on packaging that helps pet parents to be better informed."
Due to the desire to be in-and-out as quickly as possible, retailers should ensure that their stores have an easy flow and the products are merchandised in a logical, easy-to-find manner—even if it means breaking up dedicated sections and moving all consumable products under their key words together.
"Between 48 to 66 percent of pet owners are looking for pet products with natural and fresh ingredients," says Bourne. "Retailers should showcase these products and create 'natural' and 'fresh' sections in their stores to display what pet parents really want. They should challenge pet parents to really read the ingredient labels on pet food and treats."  PB