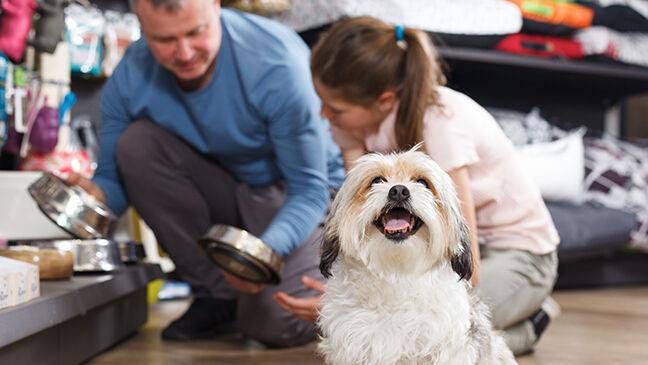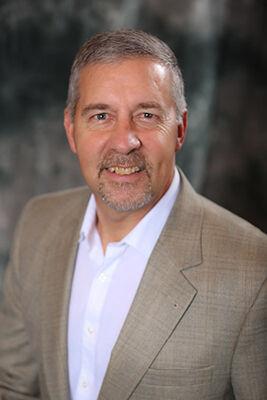 The pet industry is booming, and it is easy to see why: According to the 2021-2022 APPA National Pet Owners Survey, the number of U.S. households that own a pet increased from 67 to 70 percent, equating to roughly 90.5 million households across the nation with pets. In line with this finding, pet spending increased during the past year, with 35 percent of pet owners stating they spent more on their pet/pet supplies—including food, wellness-related products and other pet care items—in the last 12 months than in the preceding year. Moreover, it comes as no surprise that the pet industry exceeded $100 billion in sales for the first time in 2020, according to APPA's 2020 State of the Industry Report.  
While it is exciting—and humbling—to look back on the success our industry has seen over the last year, we must also remain focused on the future. Below are three trends taking shape that retailers, manufacturers and other pet industry stakeholders should consider as they plan for the remainder of 2021 and beyond.
Online, Pick-Up & Delivery Reign Supreme
According to the most recent APPA National Pet Owners Survey, more and more pet owners are choosing to do their shopping online. Respondents that reported they shop online increased by almost 20 percent—from 72 percent in the prior year to 86 percent of respondents in this year's study—and this trend is here to stay. When asked how they anticipate their online shopping for pet products will change in the coming year, most pet owners said they felt their use of home delivery, pickup in-store and pickup curbside would remain the same or increase. 
Before the pandemic, 60 percent of pet owners usually purchased pet products in person at brick-and-mortar stores, but during the pandemic, in-person shopping dropped to 41 percent. While the pandemic certainly played a role in the shift to online and pick-up/delivery, generational habits are also a factor. In this year's survey, Millennials were revealed to be the largest cohort of pet owners at 32 percent, followed closely by Boomers at 27 percent and Generation X at 24 percent. Millennials reported they plan to increase their use of home delivery in the coming year more than any other generation, and they are the most likely to buy online using a subscription service—trends that are not surprising given they are a generation of digital natives. While it might have been optional in the past, an online presence has now become a necessity. Retailers should meet consumers in the channels they are frequenting and make trips to bricks-and-mortar accessible and flexible with pick-up and curbside options.
Premiumization Drives Products Offerings
In the past year, pet owners have demonstrated an unshakeable commitment to the pets in their lives, with the premiumization and humanization trends driving consumer behavior. Pet owners continued to treat their pets as cherished members of the family, with many regularly taking their pets to the veterinarian and giving them vitamins/supplements to ensure their health and longevity. Dog owners, in particular, leaned into the premiumization trend, with the segment of dog owners purchasing premium dog food increasing from 37 percent to 41 percent. 
In the same vein, 43 percent of pet owners said they would be open to giving their pet some type of therapeutic CBD product. While guidelines regulating CBD usage are still being established, retailers should ensure product offerings in this burgeoning category are varied and can meet or exceed consumer expectations. This not only applies on the health and wellness side, but also to other products, like treats and toys. Fifty-one percent of pet owners are willing to pay more for ethically sourced, eco-friendly or BPA-free pet products. In addition, consumers remain interested in all-natural products, and 60 percent agree they will pay more for products made in the U.S.
Economic Forces Shape Consumer Spending
As evidenced by the coronavirus pandemic, numerous factors can impact the U.S. economy and, in turn, how consumers are spending—or not spending—their money. Thirty-five percent of current pet owners surveyed said the state of the economy influenced them to spend more money on their pet and pet supplies in the past 12 months, while 57 percent reported spending the same. 
In addition, approximately one-third of pet owners surveyed said they may spend less money on pet supplies given their current financial situation, with Generation Z and Millennials reporting they are more likely to follow this trend.
As we begin to emerge from the pandemic and look forward to a return to routine activities, APPA is bullish for the coming year, projecting growth of 5.8 percent, well above the historical average of three to four percent. These numbers and other survey data strongly suggest the pet industry is truly on the rise. 
Retailers should closely monitor economic trends and consumer spending patterns. Leveraging third-party data can be an affordable way to do that. Consider investing in additional products that align with categories that are trending upward and focusing on value-added amenities to help attract and retain customers in both online and brick-and-mortar locations. Utilize targeted promotions and rewards programs to build loyalty while also helping customers economize based on personal finances and shifting economic conditions. 
Leaning into these trends and keeping a close eye on shifting economic factors can help retailers and other pet industry stakeholders keep up the positive momentum the industry has seen and is expected to continue to realize for the remainder of 2021 and into 2022. And make plans now to attend Global Pet Expo, live next March 23-25, 2022, in Orlando, Fla., to see all that this dynamic and growing industry has to offer!
For more information, visit AmericanPetProducts.org/Survey. If you are a member of the media looking for specific data for your story, please contact appa@fwv-us.com. PB
Steve King is president and CEO of the American Pet Products Association (APPA).