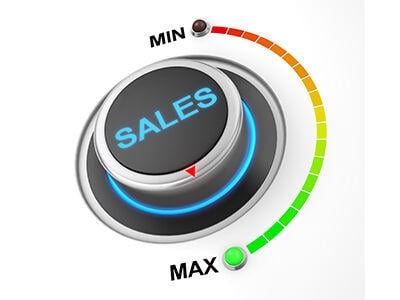 The strategies available for retailers to reach and engage customers are constantly changing. How do you know whether the new ones are worth trying? Trust the companies that specialize in marketing—they are the ones that are constantly testing new approaches and programs, and then measuring the results. 
Here are  methods that are working well for pet supply stores, groomers, kennels and veterinarians:
Distribute Emails
Send emails regularly to remind your customers that you have what they are looking for when it comes to taking care of their pets. Include content about your products and services, as well as any current specials you are offering. Discounts bring people into the store, so showcase something new or unusual. Provide a reason to buy now with promotions that have expiration dates. If you offer grooming or veterinary services, position yourself as an expert by providing helpful, educational information on pet care and handling. 
Not everyone opens each email, but over a six-month period, more than  percent of your email list will probably have opened at least one. Even if they don't open the email, they will still see your company's name, which is a reminder for the next time they need something for their pet. 
A good email has relevant information that is well-written and designed to appear correctly in any type of email system or mobile device. Most businesses struggle to distribute emails that look professional and are released consistently. 
Sell & Book Online
Make it easier for customers to purchase your products by setting up an online shop on an existing ecommerce site, or by creating your own. It's important that your online store is easy to use and that product descriptions are accurate and informative. Include a shopping cart and secure checkout for purchases. Since pet supplies are often a recurring purchase that people make weekly or monthly, consider adding an option for customers to automatically repeat an order at set intervals. 
If you offer grooming or veterinary services, allow your clients to schedule their appointments online. Connect your in-shop appointment system to your online calendar, so your customers can see what times and dates are available in real time. After appointments are made, send confirmation emails to customers to keep them informed. Be sure to remind them of the appointment a week before, and ask them to confirm that they will be there. If there's no response, call to confirm.
Be Part of the Community
Becoming involved in your community is a great way to meet customers face to face and position yourself as an expert in pet supplies or care. These interactions can lead to new business while building your reputation locally. 
Sponsor local events and include your name on any marketing materials. At fairs or other outdoor gatherings, buy space to set up an informational booth. Bring brochures, company materials and free handouts so that prospective customers know what you offer. 
Check the guidelines of events to see if attendees will be allowed to bring dogs. Many people will bring their pets to outdoor festivals, so providing packaged treats with your company name and logo on them is a great way to start a conversation. 
Identify Website Visitors
Website tracking programs are now available that give details on who has visited your website and which pages they viewed. After you receive notification that someone has visited your site, you can call them to ask how you can help them.
You should have a form on all of your web pages that visitors can fill out to request information. Automated messages can be sent out at predetermined intervals with content related to the pages they visited. These messages can be text emails, personalized from a salesperson or manager, or emails preprogrammed to send on an established schedule. See who opens them, and follow up with a phone call. 
Monitor Inbound Calls for Training
Close rates on inbound calls typically increase from  to  percent when the calls are monitored to find out exactly what your employees are saying on the phone to customers. A few changes in phrasing coupled with proactive training can make a huge difference in your sales.
Call Customers Who Haven't Purchased in 30 Days
If your customers are part of a rewards program, you can prepare reports that show the last date they made a purchase. Run these reports monthly and distribute to managers so a team member can follow up with anyone who hasn't purchased that month. Make sure your customers aren't going to another source for their pet needs. If they are, find out why. 
If your pet business is service-based, remind your customers when it's time to schedule their next appointment. Once an appointment is scheduled, remind them the day before through an email or text. 
Taking a proactive approach to increasing sales from existing customers is the easiest way to grow.
Conduct Customer Satisfaction Surveys 
It's important to have a program in place that routinely monitors your customer service, so you can identify problems quickly. Timely phone surveys by an outside organization are the best way to determine how your customers feel about their recent experience in your store. More important than gathering customer surveys is how you address any problems. Often, you can convert an unhappy customer into a loyal one by offering a solution to the problem. 
Build Prospect Lists
Ask for basic information like name, phone number and email address when customers submit a question online. All of the forms on your website should include an email as a required field. Establish a process to add the new customers and prospects to your email list as quickly and often as possible. The more people you can reach out to, the higher your chances are of increasing sales. 
Create Company Materials 
There still are times that customers don't have internet access but would like to see if you have something they need. Make sure you develop informative, easy-to-read brochures, and make them available both through your website and on the counter at all your locations. 
Post Videos
Not only is video the fastest way to put a face to your name, it can also help drive new traffic to your website. From product overviews to pet handling and training tips, adding videos to your website engages customers and attracts new prospects. Videos should look and sound professional, so be sure to take the time to do it right or hire an outside service. 
Debbie Frakes is the managing director at Winsby Inc., a Chicago-based firm that has been helping businesses grow for over 10 years. Winsby offers help with all of the services in this article. For more information, visit winsbyinc.com.