It was another banner year for the pet care industry, which was expected  to surpass the $55-billion mark by the end of 2013, according to the American Pet Products Association. While much of this success can, of course, be attributed to pet owners' continued commitment to caring for their animals as valued members of the family, it would be a mistake to overlook the role that product manufacturers have played in keeping the pet care category vibrant and engaging for consumers. These companies are using innovation to make pet ownership easier and more fulfilling for shoppers, thus adding to the momentum behind the public's love affair with pets.
Many of these manufacturers play a vital role in giving pet stores the ability to differentiate themselves in what has become an extremely competitive retail landscape. For these pet specialty retailers, tapping into the steady stream of ground-breaking new products coming into the market has proven invaluable in keeping assortments fresh and functional to stay one step ahead of the other retail channels that have climbed into the pet care ring.
With this in mind, each year Pet Business honors the industry's biggest standout products with our Industry Recognition Awards (IRA). Now in their 12th year, the IRAs are selected by the Pet Business editors after scouring the industry for the best and brightest products on the market. This year, in addition to feting products, we have added two new categories to the program—best packaging redesign and best vendor website. Both categories honor elements of pet product marketing that are essential in today's marketplace, and the winners in each have done an exemplary job in their respective categories.
And the 2013 Industry Recognition Award winners are…
APPAREL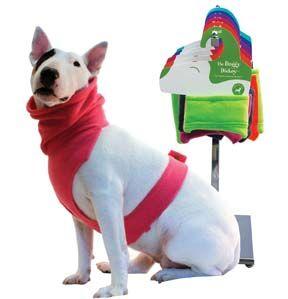 American Dog Apparel
The Doggy Dickey
The Doggy Dickey provides extra protection for a dog's neck and chest. It easily slips over a dog's head, and its open back enables dog owners to use it with a harness. It is made of anti-pill fleece and is available in six colors.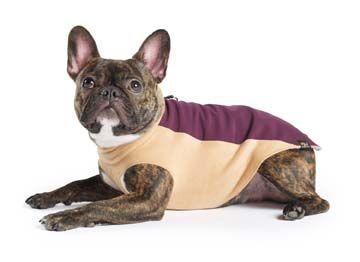 Gold Paw Series
Portland Pullover
The Portland Pullover Coat's Bionic-Finish Eco Soft Shell features an inner layer made of recycled polyester fleece. Its stretchy, smooth outside is treated with Bionic-Finish Eco, which repels water and dirt, keeping dogs warm and dry during rain or snow.
DOG BEDS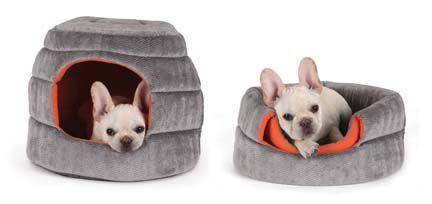 Urban Paw
2-in-1 Milo Pet Hut
The 2-in-1 Milo Pet Hut can be used as a hut that provides pets coverage, and the feeling of security and safety needed for deep rest; or it can be transformed into a cuddler, as a place for pets to relax and socialize.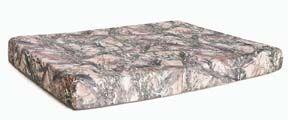 BuddyRest
Sport Buddy Deluxe Hunting Dog Bed
The Sport Buddy Deluxe Hunting Dog Bed relieves pressure points and promotes joint health for active, working dogs. Its memory-foam filling moulds to the dog's shape, improving blood flow to the joints, easing sore muscles, and helping to increase stamina and durability.
DOG BETWEEN-BATH PRODUCTS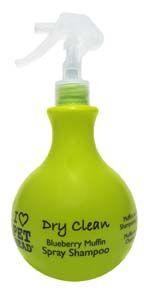 Pet Head
Dry Clean Shampoo
Dry Clean Shampoo sprays onto a dog's coat and cleans it without the use of water. It can be towel or blow dried and brushed out to freshen the coat. The Blueberry Muffin-fragranced spray is pH adjusted and does not contain parabens, sulfate or DEA.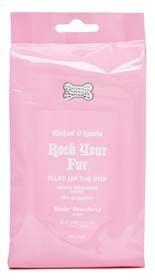 Fetch ... for pets!
Rock Your Fur Fluff Up the Pup Gentle Cleansing Wipes
Fluff Up the Pup Gentle Cleansing Wipes for puppies, from the Rock Your Fur grooming line, gently wipes away dirt and odors, while moisturizing the coat and skin. The alcohol-free wipes keep fur soft and shiny.
DOG BOWLS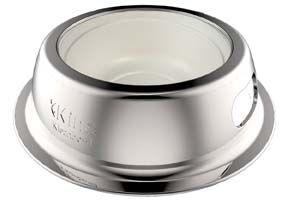 Kinn
Kleanbowl
The no-wash Kleanbowl reduces the risk of food contamination. Its stainless steel holder secures replaceable, germ-free and eco-friendly Nourish-Pet Kleanbowl Refills in place to prevent pets from removing, eating, spilling or damaging the bowl itself. It comes in three sizes.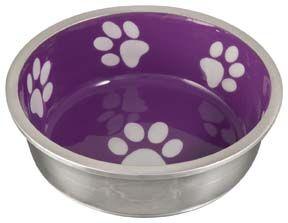 Loving Pets
Robusto Bowls
The extremely durable Robusto Bowls have a solid, thick, stainless-steel construction, paired with simple and brightly colored design combinations. The bowls come in five colors: aqua, midnight, violet, ivory and sunburst. Four sizes are available.
DOG CHEWS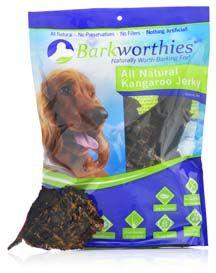 Barkworthies
All-Natural Australian Chews
The All-Natural Australian Chews line features nine varieties of sausages sourced from high-quality Australian meat. The chews are rich in protein and include specialty meat sources like crocodile, kangaroo and buffalo. Kangaroo Sausage, Jerky and Steak treats, and Crocodile Bones are available.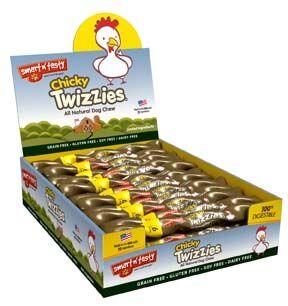 Emerald Pet Products
Smart n' Tasty Twizzies
Twizzies are limited-ingredient, easy-to-digest chews made with real protein. The grain-, gluten-, soy- and dairy-free chews come in three flavors: Chicky (chicken), Turducky (turkey and duck) and Piggy (pork). Available in 6-in., 9-in. and 12-in. lengths, in 30-ct. countertop display boxes.
DOG COLLARS
Leather Brothers
Majestic Starburst Collars
Majestic Starburst Dog Collars feature crystals handset and secured in a jeweled filigree setting. The vinyl dog collar includes a silver center post ring and a D-ring for leash attachment. Available in five colors and four sizes.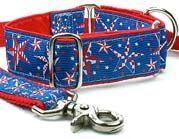 2 Hounds Design
Geometric Collar Collection
2 Hounds Design's Geometric Collar Collection features various collar designs available as martingale with or without the buckle, as well as standard dog collars. In 2014, the collection was expanded to include new patterns: Electric Stars, Birds Plaid and Houndstooth.
DOG DENTAL CHEWS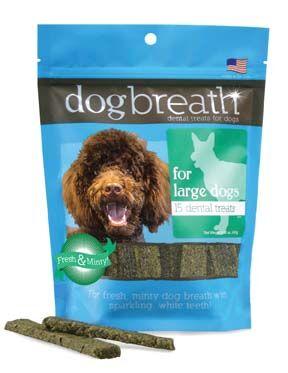 Herbsmith
Dog Breath Dental Chews
Dog Breath Dental Treats are made with spearmint, parsley and sea algae to promote healthy teeth and fresh, minty breath. One daily treat can freshen breath and whiten teeth. Available in two sizes: 30 ct. for small dogs, and 15 ct. for large dogs.
Vets Plus
Kanoodles
Pasta-based Kanoodles dental chews feature a patented, grooved shape that effectively cleans teeth. They are formulated with natural, U.S.-sourced ingredients. The chews are available in six- and 12-oz. packages, as well as in dispenser boxes that display individual chews in a range of sizes.
DOG FOOD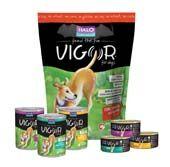 Halo
Vigor
Vigor caters to active dogs, and its natural ingredients promote energy, vitality and healthy digestion. The line includes three wet formulas: Chicken & Beef, Salmon & Roasted Venison, and Turkey & Roasted Quail. A dry gluten-free Pork, Venison & Salmon recipe is also available.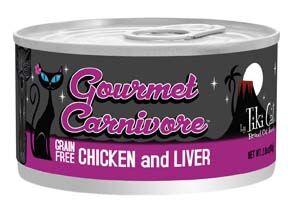 Petropics
Gourmet Carnivore
Certified human-grade Gourmet Carnivore canned foods are grain, vegetable and gravy free. They deliver more calories per ounce and include higher-quality fat sources than other human-grade diets. Five formulas are available.
DOG GROOMING TOOLS-PROFESSIONAL

Andis
ProClip Ion Cordless Pet Trimmer
The ProClip Ion Cordless Pet Trimmer is designed to perform for up to two continuous hours. The stainless-steel blade has fine cutting teeth for an ultra-close finish. The kit includes a dual-voltage charger, trimmer stand, blade brush, oil and four attachment combs.

Wahl
KM10 Professional Brushless Motor 2-Speed Clipper Kit
The KM10's correctly balanced, low-vibration and lightweight ergonomic design helps reduce wrist fatigue. It has 3,000 or 3,700 strokes per minute, and it comes complete with a #10 Ultimate Competition Series blade with superior tooth geometry for exceptional feeding.
DOG HARNESSES
Coastal Pet Products
K9 Explorer
The easy-to-use K9 Explorer step-in-style harness features highly reflective stitching woven into luxurious nylon for nighttime safety. It comes in four colors: berry, campfire orange, fern and sapphire; in sizes ranging from 26 in. to 38 in.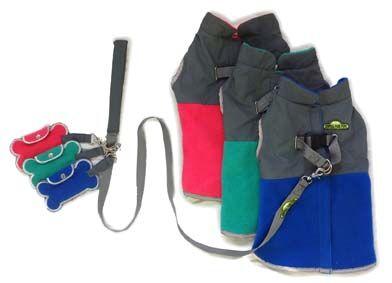 Central Park Pups
Hidden Harness
The Hidden Harness is an adjustable step-in harness hidden beneath a fashionable dog coat. It is liquid resistant, mosquito repellent, anti-microbial and UV protective. The nylon and polar-fleece collared Hidden Harness has a reflective edge for greater visibility at night, and it does not cause neck strain.
DOG HOME GROOMING TOOLS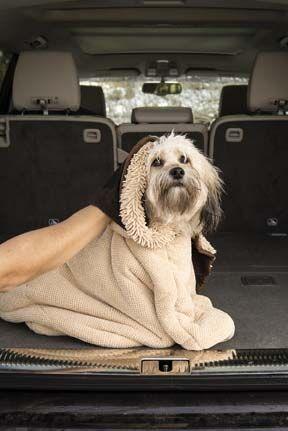 Dog Gone Smart
Zip 'n Dri
Zip n' Dri's super-absorbent microfiber material dries dogs five times faster than cotton towels. Its head flaps have pockets that provide grip when drying a dog's face and ears. It comes in a khaki color in five sizes to accommodate all breeds.
Groomer's Helper
ActiVet Brushes
The ActiVet Brush line includes the Mat Zapper, for thickly matted coats; the Purple All Around Firm or Green All Around Soft Brushes; The Coat Grabber Silver Firm brush to remove heavy undercoat; and the Coat Grabber Gold Soft finishing brush for silky coats.
DOG HEALTHCARE PRODUCTS
Protégé Biomedical
ClotIt First-Aid Kit
The ClotIt First-Aid Kit has a slip leash to restrain a dog when administering first-aid, sting wipes, antiseptic wipes, gauze, and the company's ClotIt blood-clotting powder, which stops bleeding in minor to severe external wounds.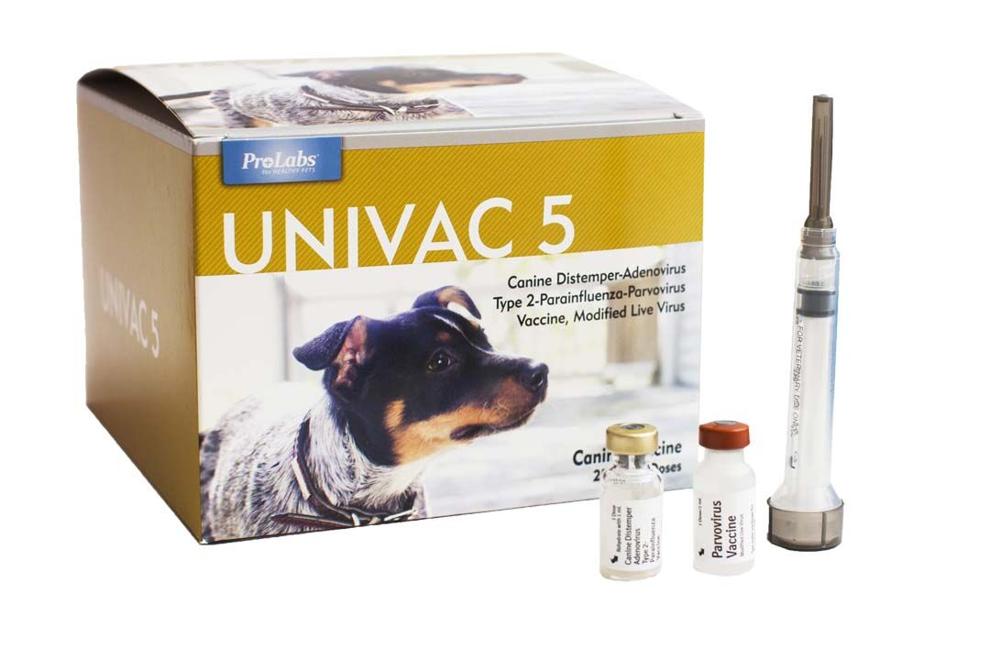 ProLabs
Univac Vaccines
The USDA-approved over-the-counter Univac Vaccines provide at-home vaccination against common canine diseases. The vaccines are available in three formulas to treat diseases like canine upper respiratory infection, distemper and parvovirus. The single-dose vaccines come in tamper-evident sealed packs.
DOG HOUSE TRAINING PRODUCTS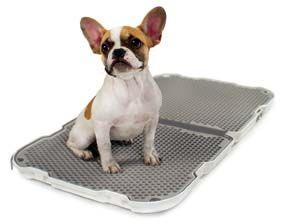 Modko
Shake Dog Potty
The Shake Dog Potty provides a comfortable, familiar spot for dogs to relieve themselves indoors. Its foldable design enables dog owners to seal it tight for mess-free cleanup. It is treated with Ultra-Fresh antimicrobial protection, making it safe, hygienic, stain and odor resistant.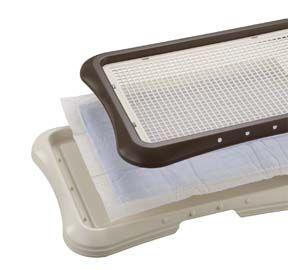 Richell USA
PAW TRAX Mesh Training Tray
The PAW TRAX Mesh Training Tray has a snap-in frame that holds doggy pads firmly in place. PAW TRAX Super Absorbent Doggy Pads provide quality odor control and leakage protection. The tray's removable mesh top keeps dogs from chewing the pads.
DOG IDENTIFICATION PRODUCTS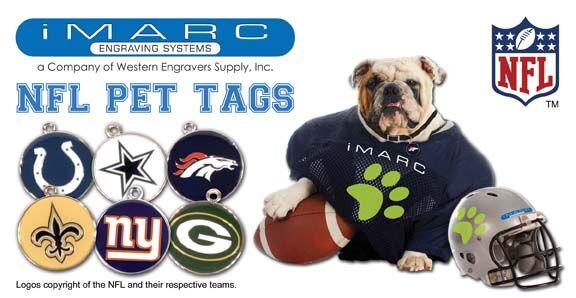 iMarc
NFL Pet Tags
iMarc's line of NFL-licensed pet tags, which are distributed by Yellow Dog Design, have a full-color team enameled logo and a blank back for engraving. The 1-in. tags attach to a pet's collar with two split rings. Available for all 32 NFL teams.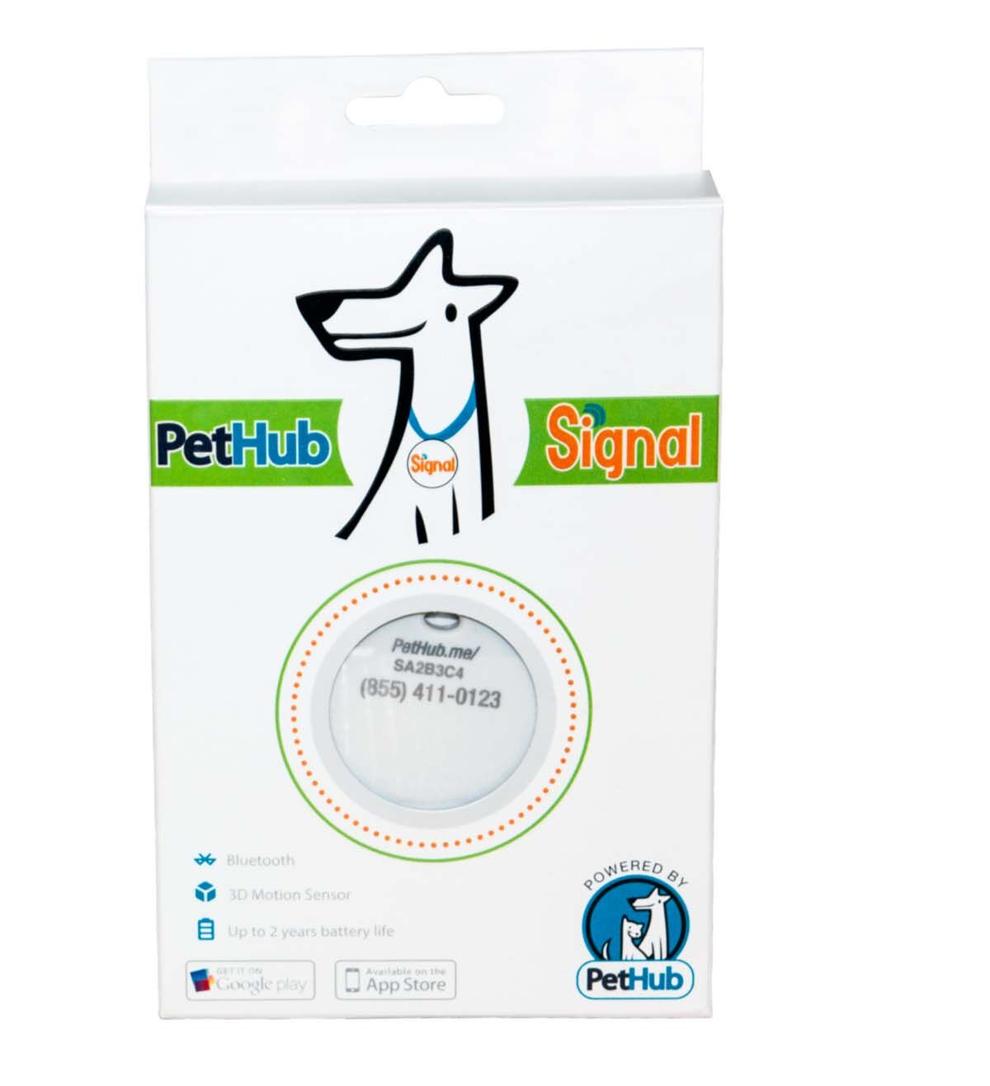 PetHub
Signal Tag
The Bluetooth-enabled Signal Tag has a motion-tracking sensor and a range finder. It links to a free online profile and connects to PetHub's crowdsource app. Its quick-activating flashing light helps locate pets at night, and it has a virtual fence with location-based alerts.
DOG LEASHES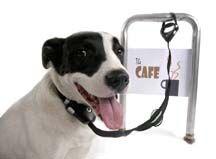 Pawz
SafeSpot Locking Leash
The SafeSpot Locking Leash allows pet owners to leave their dog unattended for a limited time. The adjustable, combined collar and lead has a steel-reinforced core that securely locks a dog to an immovable object. It can be used without using the lock feature.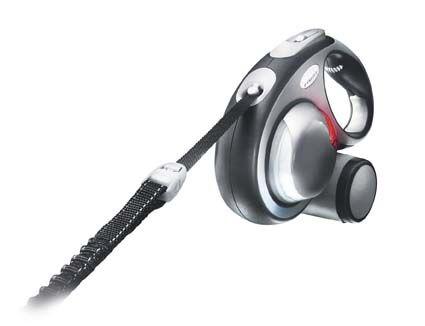 Flexi North America
Vario Leashes
The Vario Leash has an adjustable grip size and short-lift breaking system. It comes equipped with replacement options, which include the LED Flash Belt, a Duo Belt and a Soft Stop Belt. Accessories that attach to the leash are also available. 
DOG SHAMPOOS & CONDITIONERS
Ark Naturals
Don't Worry... Don't Rinse Me! Shampoo
Don't Worry... Don't Rinse Me! Shampoo can be pumped directly onto a pet's coat and massaged gently. It does not need to be brushed or towel dried; it dries on its own. The tropical-scented shampoo is made with natural botanicals that moisturize.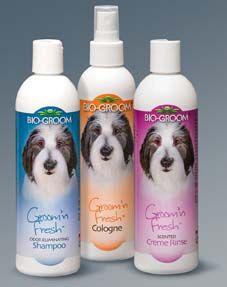 Bio-Groom
Groom'n Fresh Line
Bio-Groom's Groom'n Fresh line includes Shampoo, Creme Rinse and Cologne. The Shampoo cleans without stripping natural protective oils, rinses fast and adds shine. The Creme Rinse replaces lost moisture to coat, prevents future damage, and softens and shines. The cologne is light and extra long lasting.
DOG SKIN & COAT CARE PRODUCTS
Mauro Pet Care
Hot Spots Healing Solution
Hot Spots Healing Solution provides fast relief for dry, itchy or irritated skin. The therapeutic moisturizing, anti-itch formula is enriched with pure natural botanicals and essential oils. The sulfate- and paraben-free solution is not tested on animals and has no byproducts.
Opie & Dixie
Spotstik 
The Spotstik is a hot-spot balm in stick form that stops licking and reduces redness, with hot spots typically disappearing within three to five days. It provides natural UV protection, and it can also be used to treat burns, wounds, and damaged, sensitive skin.
DOG SUPPLEMENTS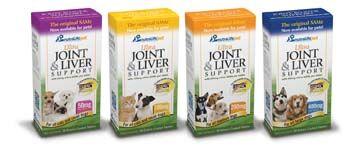 NutralifePet
Ultra Joint & Liver Support
The Ultra Joint & Liver Support supplement contains natural SAMe, a key ingredient that supports the lubrication of joints and the detoxification of the liver. It comes blister-packaged in four tablet sizes and dosages to meet the needs of all pet sizes.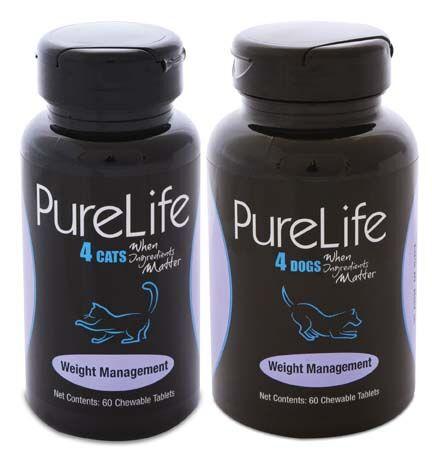 PureLife 4 PETS
Weight Management Supplement
The Weight Management supplement is formulated to help achieve weight-loss, curb appetite and support normal fat burning. The formula features l-carnitine, garcinia cambogia extract, green tea extract and chromium polynictiate. It comes in a bottle with 60 chewable tablets.
DOG TOYS - CHEW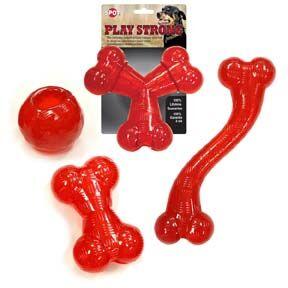 Ethical Products
Play Strong Toys
Play Strong toys are designed to satisfy tough chewers. The floatable toys are made from a unique rubber/TPR formulation. The hollow center is ideal for treats or peanut butter. Styles include three assorted size balls, three assorted size bones, a stick and a trident.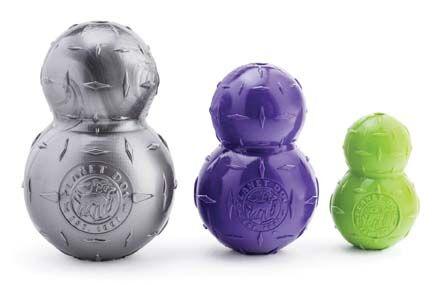 Planet Dog
Orbee-Tuff Diamond Plate Double-Tuff
with Treat Spot
Orbee-Tuff Diamond Plate Double-Tuff with Treat Spot toys feature an asymmetrical, doubled design, which makes it bounce unpredictably. Its diamond-plate design offers durability for the most aggressive chewers. Plus, it features a reinforced treat spot that allows for interactive fun.
DOG TOYS - PLUSH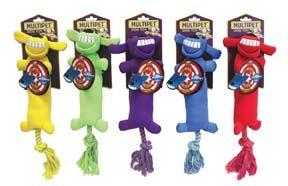 Multipet International
Loofa Launcher
The Loofa Launcher is a plush toy designed to be pulled back and launched.  It is made of neoprene fabric, which makes it float. Dogs can chase it, swim with it and tug. Loofa Launcher comes in several colors.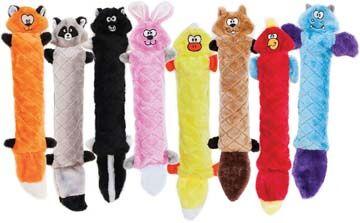 ZippyPaws
Jigglerz
Jigglerz are plush dog toys made without stuffing. The toys have the company's exclusive noisemakers that squeak when shaken. They are reinforced with two layers of fabric and cross-stitched for durability. Jigglerz come in eight designs.
DOG TOYS - TUG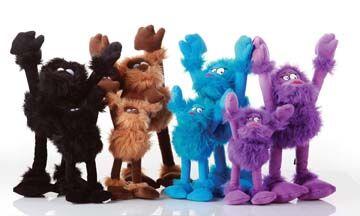 Quaker Pet Group
goDog Crazy Tugz Sasquatches
goDog Crazy Tugz Sasquatches feature plush, furry heads and bellies, with quirky details. The long arms and legs extend and can be tugged. Built for tough play, the toys are made with a durable mesh lining and double-stitched seams.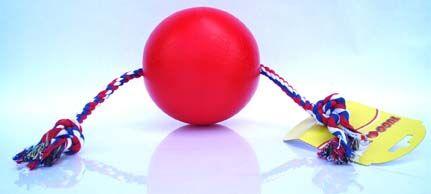 Tuggo Dog Toys LLC
Tuggo Dog Toy
The Tuggo Dog Toy is a durable, tug-of-war-style toy. It comprises a plastic ball that pet owners can fill with water to add weight, with a high-strength rope threaded through. It comes in two sizes, and replacement ropes are also available.
DOG TRAINING PRODUCTS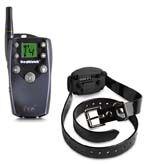 DogWatch
BigLeash V-10 Vibration Trainer
The BigLeash V-10 Vibration Trainer system comes with a small receiver and offers in-touch, two-way communication between the hand-held transmitter and the dog's receiver collar, two-dog capability, and the Firefly nightlight. The V-10 also has a tone button and 10 levels of vibration.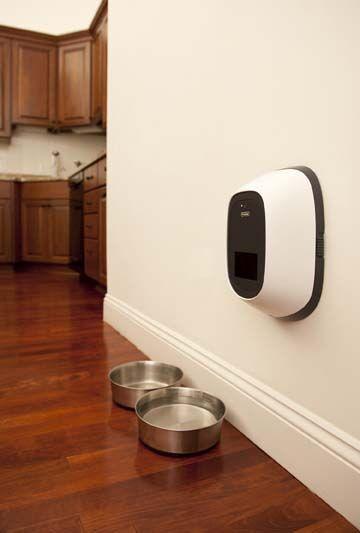 Anser Innovation
PetChatz
The PetChatz videophone allows pet parents to interact with their pets from anywhere through a smartphone, tablet or computer. Pet owners can see, hear and speak to their pets. It dispenses treats, provides a soothing scent, and records and shares videos of pets.
DOG TREATS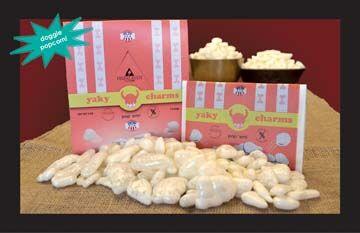 Himalayan Dog Chew
Yaky Charms
Yaky Charms are microwavable treats. Packaged to resemble a traditional bag of microwave popcorn, the all-natural treats are a mixture of cow milk, yak milk, salt and lime juice that puffs up when heated. Yaky Charms come in a .75-oz. bag in 12-ct. counter displays.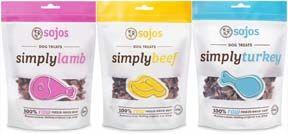 Sojos
Simply Meat Treats
Simply Meat Treats are single-ingredient treats made from freeze-dried meat. The morsels can be used as training treats. Available in Simply Beef, Simply Turkey and Simply Lamb varieties, the highly palatable treats contain no artificial preservatives, flavors and colors.
DOG WASTE MANAGEMENT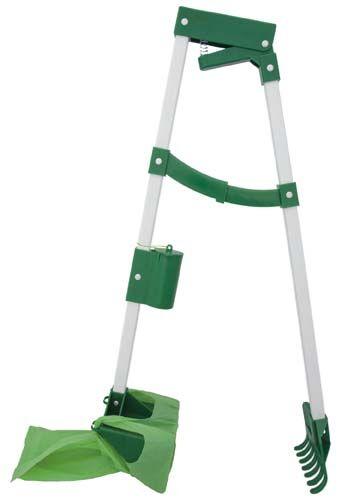 Doggy Dun It
Doggy Dun It Pick-Up Scoop
The Doggy Dun It Pick-Up Scoop picks up waste from any surface and places it in a tie-handle biodegradable bag that can hold multiple piles before disposal. When full, the bag is released and tied shut for disposal. It holds extra bags.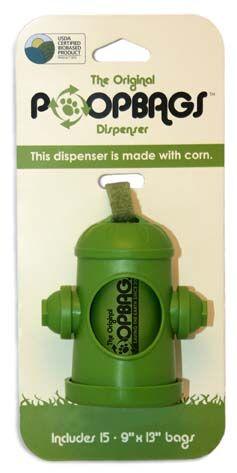 Original Poopbags Dispenser
The Original PoopBags Dispenser is made with renewable resources, such as corn and recycled content. The USDA-Certified BioBased dispenser features a "Chicago-style" fire-hydrant shape and comes with 15 pet waste bags, which are also USDA-Certified BioBased. The dispenser fits all Original PoopBags.
CAT BOWLS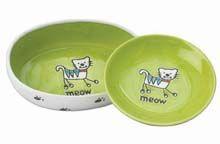 PetRageous Designs
Silly Kitty Collection
In 2014, PetRageous Designs added new colors to the Silly Kitty collection, which includes yellow, white/lime green and white/pink. Each deep bowl features the Silly Kitty character logo in the basin and embossed paw design scattered around the outside. Matching saucers are also available.
CATNIP/CAT GRASS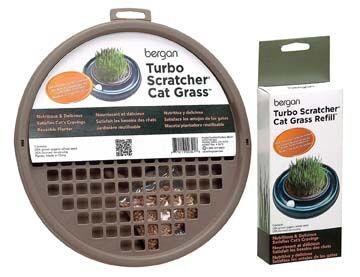 Bergan
Turbo Scratcher Cat Grass
Bergan's Turbo Cat Grass is a reusable planter designed to attach to Bergan's Original Turbo Scratcher or Star Chaser. The sprouting tray includes a bag of organic wheat grass and vermiculite, which sprout in four days and have an average lifespan of three weeks.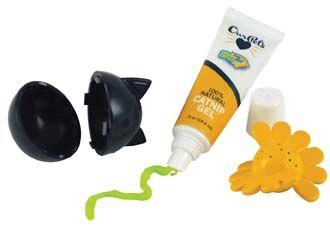 The OurPets Company
OurPets Catnip Gel
OurPets Catnip Gel offers the essence of catnip without the mess. Formulated from premium, North-American catnip oil, it comes in a convenient squeeze tube for easy application. It comes with a bonus toy that can be filled with the gel.
CAT CLEANING PRODUCTS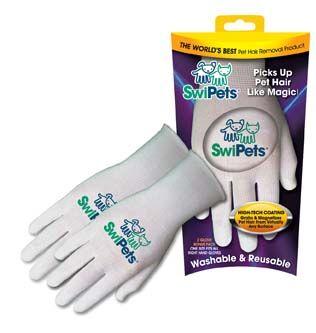 SwiPets
Pet Hair Removal Glove
The SwiPets Pet Hair Removal Glove has patent-pending design that attracts pet hair in a single swipe. It can clean common surfaces such as clothing, comforters, pillows, sofas and chairs, as well as hard-to-reach areas like corners, cracks and crevices.
CAT FOOD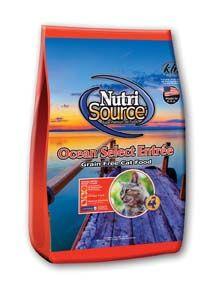 Tuffy's Pet Foods
Nutrisource Grain Free Cat Food 
The NutriSource Grain Free Cat Food line comes in fish- and meat-based formulas. Ocean Select is made with trout, whitefish and salmon. Country Select, is made with chicken, duck and turkey. The formulas contain Carniking, a source of l-carnitine, which helps burn fat.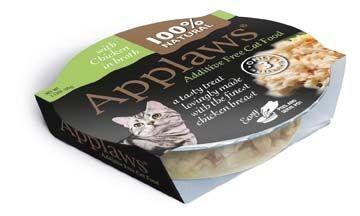 MPM Products
Applaws Additive Free Cat Food Pots
Applaws Cat Pots are easy-peel, 2.12-oz. single-serve meals that come in see-through dishes. The meals contain only the three or four ingredients listed and are 100-percent additive free. They are available in six varieties, including chicken, tuna and sardine recipes.
CAT FURNITURE
Innovation Pet
Kitty Connection
The Kitty Connection Creative System, from Innovation Pet, is an engaging modular playground that incorporates the SmartLink Toys system to enable cross-play functionality. So, when a kitten is playing with one toy, the toy on the opposite side will move or make noise.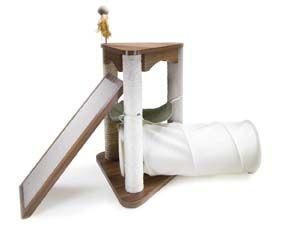 Worldwise
kathy ireland Loved Ones Collection
The kathy ireland Loved Ones collection, from Worldwise, offers solution-oriented feline furniture designed to complement any home's decor. The collection includes the Scratch and Climb Tower, Covered Groom and Hide Scratch Perch, and the Scratch and Seek Tower with Ramp, Hammock and Tunnel.
CAT HEALTHCARE PRODUCTS

Innovacyn
Vetericyn Feline Hydrogel Wound & Skin Care Spray
Vetericyn Feline Hydrogel Wound & Skin Care spray, from Innovacyn, is formulated to clean wounds and manage cuts, minor burns, scratches, hot spots and skin irritations. The non-toxic, non-irritating spray can be used around a cat's eyes, ears, mouth or nose.
CAT LITTER
Healthy Pet
Ökocat Litter
Healthy Pet's ökocat natural cat litters offer superior odor control and maximum absorption, with dust-free and clumping options. The line includes: Natural Wood Clumping Litter, Natural Wood Long Hair Clumping Litter, Natural Wood Pine Litter and Natural Paper Dust-Free Litter.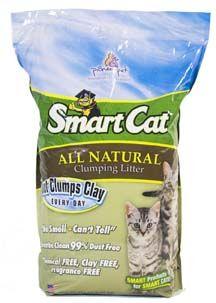 Pioneer Pet Products
Smart Cat Clumping Litter
Smart Cat All-Natural Clumping Litter, from Pioneer Pet Products, is formulated completely from USA-farmed grass and offers a high-performance, lightweight alternative to traditional clay litters. The biodegradable litter is fragrance and chemical free, 99-percent dust free, and provides superior clumping and odor control.
CAT LITTER MAINTENANCE & ACCESSORIES
Neater Pet Brands
Neater Scoop
The Neater Scooper, from Neater Pet Brands, is an all-in-one litter system designed to scoop, separate and bag pet waste with minimal mess and maximum sanitation. Quick and easy one-hand operation prevents spills and eliminates the need to touch soiled bags.
Purr Palace
Litter Box Screen
The Purr Palace Litter Box Screen hides a pet's litter box, while adding a touch of decorative flare to the home. It is available in a black or white laminated surface, with a variety of graphic color choices.
CAT STAIN & ODOR REMOVAL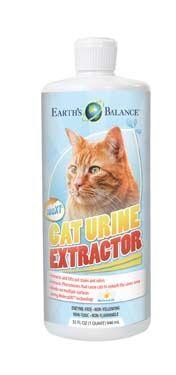 Marshall Pet Products
Earth's Balance 180XT Cat Urine Extractor
Petmate partnered with renowned cat expert Jackson Galaxy to create an exclusive line of toys for felines. The products developed for the line utilize colors that cats easily see, omits sounds that cats dislike, enhance people-cat interaction and satisfy cats' different hunting styles.
CAT TOYS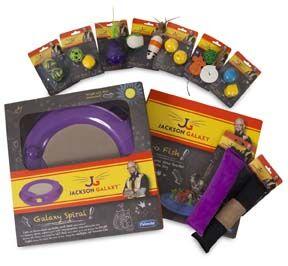 Petmate
Jackson Galaxy Cat Toys
Petmate partnered with renowned cat expert Jackson Galaxy to create an exclusive line of toys for felines. The products developed for the line utilize colors that cats easily see, omits sounds that cats dislike, enhance people-cat interaction and satisfy cats' different hunting styles.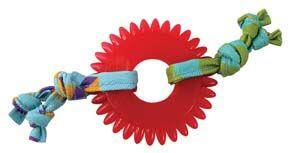 Petstages
The Kitty Chew Wheel
The Kitty Chew Wheel, from Petstages, helps distract cats from chewing cords, strings, etc., which can be unsafe. The chewy spokes massage gums, and a durable ring helps exercise jaw muscles. Fabric streamers add movement for play appeal.
CAT TREATS
Natural Balance
LIT Crunchy Cat Treats
L.I.T. Limited Ingredient Treats Crunchy Cat Treats, from Natural Balance Pet Foods, are grain-free and feature limited protein sources. They come in three flavors: Chicken & Potato, Salmon & Potato and Rabbit & Potato. All flavors come in a 2-oz. package.
In Clover
Functional Rewards for Cats
In Clover's Functional Rewards for Cats are grain free, made in the USA, and have just three calories per chew. The line includes: Smile for dental care, Sleek for skin and coat, Flow for urinary tract health, Slim for weight control, and Spry for respiratory care.
DOG/CAT CARRIERS
MIDWEST Homes For Pets
Skudo Travel Carrier
The Skudo Travel Carrier, from MidWest Homes for Pets, features snap-lock buckles for quick and easy assembly, carrying handles, and vents for proper circulation and visibility. It is made from durable, easy-to-clean plastic and comes in six sizes.
Bark n Bag
Jetway Collection
Jetway carriers, from Bark n Bag, help pets and their owners travel in comfort and style. They feature front swivel 360-degree wheels and stationary rear wheels for stability, an adjustable shoulder strap that can be used as a pull, and a padded handle grip.
DOG/CAT FEEDERS & FOUNTAINS
Sure Flap
SureFeed
The SureFeed Microchip Pet Feeder, from SureFlap, only opens when approached by a pet with the right identification microchip or collar tag. The lid slips back to reveal the food and returns once the pet has finished eating.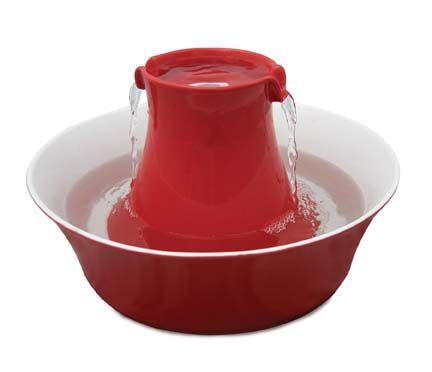 Petsafe
Drinkwell Stoneware Fountains
The Drinkwell Stoneware Avalon Fountain and Drinkwell Stoneware Pagoda Fountain, from PetSafe, continuously circulate, aerate and filter pets' water. The easy-to-clean stoneware design of both fountains looks great in the home, and they are available in two colors: red and white.
DOG/CAT FLEA & TICK CONTROL

Bayer Animal Health
Bayer Solution Center
The Bayer Pest Solution Center organizes products into three categories: prevent, treat and control. The prevention section includes K9 Advantix II, Seresto and Advantage II products, while the treatment and control sections feature items such as Advantage Treatment Sprays and Household Fogger.
Natural Chemistry
De Flea Pet & Bedding Spray for Cats
Natural Chemistry's DeFlea Pet & Bedding Spray for Cats is a naturally based formula made with natural cinnamon oil, clove oil and cedar wood oil. It kills fleas and ticks on contact, and it is fully effective for up to seven days.
DOG/CAT FOOD LINES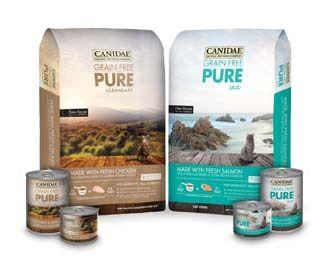 Canidae
Grain-Free Pure Line
The Canidae Grain Free Pure line of premium dog and cat food features fresh meat or fish as the first ingredient, and whole foods like sweet potatoes, peas and chickpeas. It also features probiotics, antioxidants, and omegas 6 and 3 fatty acids.
Nulo
Freestyle
Created specifically for the independent pet specialty channel, the Nulo FreeStyle line includes low-carb, low-glycemic dry and canned recipes for dogs and cats. The recipes are grain free, feature 80-85 percent meat- and fish-based protein, and are made and sourced in the USA.
DOG/CAT STAIN & ODOR REMOVAL PRODUCTS
Kanberra Gel
Kanberra Gel Clean & Green Combo Pack
The Kanberra Gel Clean & Green Combo Pack features a 2-oz. jar of Kanberra Gel and a 2-oz. Kanberra Spray. Both the gel and spray take the antiseptic and anti-fungal properties of tea tree oil airborne to attack and degrade mold, fungus and bacteria to purify air.
DOG/CAT TRAVEL PRODUCTS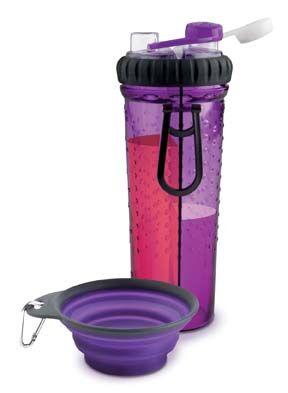 Dexas International
H-DuO with Collapsible Companion Cup
The H-Duo with Collapsible Companion Cup is a reusable dual-hydration water bottle that is designed to carry beverages for both pet and owner. One chamber can also be kept dry for easy transport of treats or kibble for the pet.
BIRD CAGES & ACCESSORIES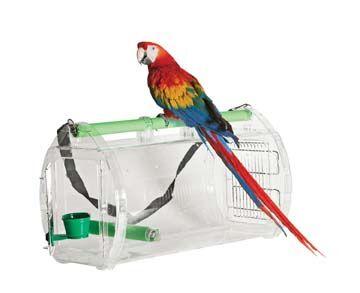 Caitec Corporation
Perch and Go Polycarbonate Bird Carrier
The Perch and Go bird carrier, from Caitec Corporation, provides both the pet and pet owner with a clear view for stress-free travel. Constructed of durable, lightweight polycarbonate, it features front and back stainless-steel doors to provide cross ventilation.
BIRD FOOD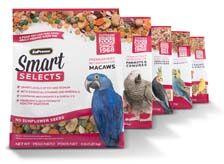 Zupreem
Smart Selects Daily Bird Food Blends
Healthy and balanced, ZuPreem's Smart Selects Daily Bird Food Blends are formulated with a combination of grains, seeds and fruit that pet birds enjoy. They include essential vitamins and minerals, antioxidants, omega-3 fatty acids and probiotics.
BIRD TOYS
A&E Cage Company
All-Natural Java Wood Bird Toys
Eco-friendly Java Wood Toys are made from recycled retired coffee trees that were previously discarded. The toys are also made with all-natural materials such as loofa, coconut, bamboo, cuttle bone, vine balls, oyster shell and banana leaf.
WILD BIRD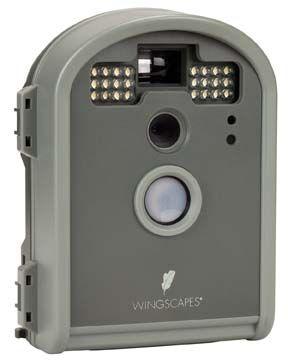 Wingscapes
Birdcam Pro
The Wingscapes BirdCam Pro is an easy-to-use, weatherproof, motion-activated digital camera that is designed to take pictures and video of wild birds on a feeder or birdhouse. It can even send images directly to a computer with an optional Wi-Fi SD card.
SMALL ANIMAL FOOD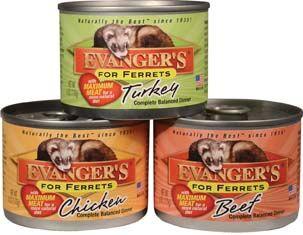 Evanger's
Evanger's Ferret Food
Evanger's Ferret Food is a premium diet that meets the nutritional requirements of ferrets by using the maximum amount of meat, complemented with egg, vitamins and chelated minerals. It is available in chicken, beef and turkey recipes, and made in the USA.
SMALL ANIMAL GROOMING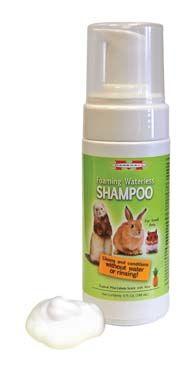 Marshall Pet Products
Foaming Waterless Shampoo
Foaming Waterless Shampoo, from Marshall Pet Products, cleans, deodorizes and leaves pets smelling tropical fresh without the use of water, making it perfect for pets that might be afraid of water or those that are difficult to bathe.
SMALL ANIMAL HABITATS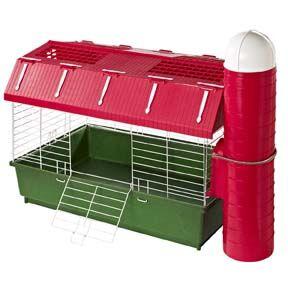 Pets International (Central Garden & Pet)
Kaytee Barn Habitat with Silo
The Kaytee Barn Habitat for guinea pigs and dwarf rabbits features a functioning hay-dispenser silo. A fully opening top door and a hinged wire door in front allows for easy pet access, and a deep base prevents bedding and litter spills.
SMALL ANIMAL TOYS