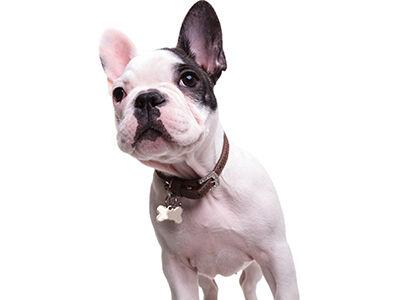 Just like the human apparel market, fashion for pets is ever-evolving. However, there's one accessory that's always a must have, no matter the season—ID tags.
Even though awareness of the importance of tags is growing among pet owners, over 40 percent of pets are still not tagged, which means they're more likely to end up in shelters, explains Chris Gerd, vice president of sales for Quick Tag.
"While tags can be a great expression of a pet parent's personal taste, they are first and foremost the best way to ensure your pet's safety," says Gerd. "If a neighbor finds your pet their first instinct is to call the number on the tag, saving the pet owner a trip to the shelter or vet to check for a chip."
Of the 6.5 million pets who end up in shelters in the U.S. each year, only 710,000 are successfully reunited with their owners. That gap in ID tag use presents an opportunity for retailers to both increase category sales and help keep pets in their communities safer. Plus, the category is, "one of, if not the most, profitable per square foot products a retailer can offer," explains Gregg Newman, managing partner of VIP Engravers.
Trendy Tags
Of course, just because the category has the potential to be a high profit center doesn't mean it will automatically become one. One hurdle to success with ID tags is maintaining up-to-date inventory.
"Tags are fashion-driven, so assortments should be refreshed at least annually," says Gerd. "Pet parents purchase a new tag roughly every 18 months, so ensuring fresh options for customers is critical."
Currently, one of the biggest trends in the category is customization. Pet parents want tags that allow them to show off their taste or their pet's personality with fun sayings from pop culture, sports teams and current events. According to Michael Lickstein, founder and CEO of SiliDog, owners are even getting creative with phrases inspired by the COVID-19 pandemic.
"We do encourage our customers to put silly sayings on their tags in addition to their important information," says Lickstein. "We've seen like 'part of the quaranteam,' […] 'best quarantine partner' and 'rescued during the coronavirus.'"
It's not just all about style, though. Pet parents are also increasingly interested in ID tags that are functional, too.
"We are seeing this with products like our HushTags, which have an aluminum core and are enhanced with an infused rubber border that keeps them silent when worn with other tags, as well as protecting the finish and engraved personal information," says Tom Glessner, chief commercial officer for MyFamily USA.
With so many different colors, styles and designs on the market today, it's unsurprising that many owners are opting to buy more than one ID tag for their pet.
"Because of the ease of obtaining customized ID tags, pet parents are purchasing different ID tags for a single pet opting for the convenience of leaving them attached to their many different pet accessories instead of transferring a single tag between them," explains Newman.
Instant Gratification
Another challenge presented by the pet ID tag category is the equipment. Unlike other categories, most tags are produced via an on-site engraving machine, which is incredibly convenient for retailers and customers alike.
"ID tags are one of the most purchased non-food items in a pet specialty store when they have an instant option," says Glessner. "And now, with easy-to-use self-service options like MyFamily's TECHLA available, they can let their customers do most of the work while retaining average margins of over 50 percent."
This kind of ease and expediency does come at a price, though, since many of the engraving machines are expensive to install and maintain. Luckily, many manufacturers have options to reduce upfront costs so retailers can invest with less risk.
"The investment can be minimal," says Gerd. "For example, with Quick Tag, where we provide free machines to retailers, just a few hundred dollars can get you started in this business."
Other manufacturers, like SiliDog, are even skipping the engraving machine altogether. Instead, the company lets retailers sell gift card-style SiliPasses, which customers can redeem online and have the durable silicone tag delivered straight to their door.
"Our opportunity with stores, we call it our SiliDog Starter Pack," says Lickstein. "It's a display board that comes with sample tags in every color, pictures of other design tags. That way the stores don't have to deal with the machinery or inventory upkeep."
Merchandising IDs
Whether ID tags are dispensed by a machine or sold via gift card, retailers are presented with the same problem: marketing.
First, retailers need to make sure ID products are highly visible. Engraving machines are usually at the front of stores and therefore easily overlooked by customers on their way in. One reliable place for tag displays is right next to the cashier, says Mark de Guzman, marketing official for Vision Engraving and Routing Systems.
"Point-of-purchase placement is designed to grab the customer's attention as they are deciding on their final purchase," says de Guzman. "Every iMARC Pet Tag engraver comes with a blue bone point-of-purchase display that can be placed at the register to promote the sale of pet ID tags."
Retailers should also consider cross-merchandising opportunities for tags, advises Gerd. Collars and leashes are the most obvious choice, but also in-store grooming salons or vet clinics, since employees can physically see if pets have tags or not.
The most effective way to drive sales, though, is through the power of a simple conversation.
"We call in and check on our stores and ask some of our best performance stores, 'what are you guys doing that's working so well?'" says Lickstein. "They actually take the extra step to ask the customer about their pet tags. 'Are they still up to date?' 'Are they still legible?'"
Those questions are appropriate, considering that although the look and production of pet tags have changed, they are still—at their core—an old-fashioned way to ID our pets. Even as new technologies, such as GPS tracking, enter the marketplace, experts believe the ID tag will continue to be a reliable investment.
"We're seeing a resurgence in the simpler solution of a physical pet ID tag," says Gerd. "Maybe it's app and password fatigue—you seem to need a password for everything nowadays—or maybe just the growing recognition of how important our pets are to us, but I fully expect physical ID Tags to remain a core growth category indefinitely." PB