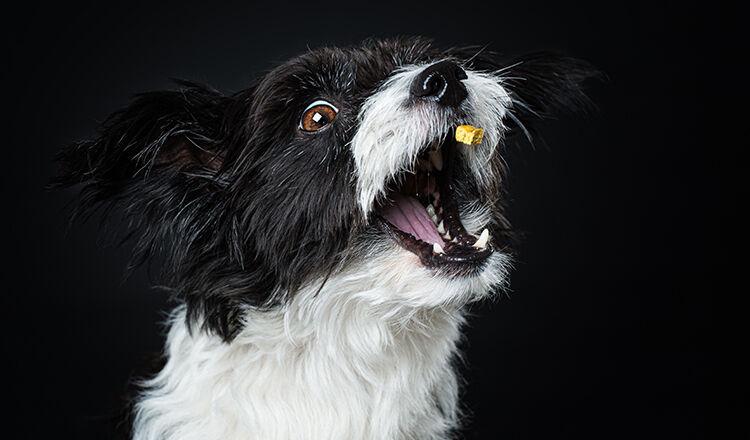 Stating the obvious, these are stressful times for everyone, pets included. Just as people's nerves are fraying, so are those of our cats and dogs. As pet owners search for ways to calm themselves and their pets down, CBD and cannabigerol (CBG) products are experiencing a "considerable spike" in demand, says Kristina Aschemeyer, national sales manager for Holistic Hound.
"Pets and their owners are finding relief with CBD and CBG to help promote calmness and relaxation, and we're expecting those numbers to rise in 2021," she says. "Last March, many pet owners started working from home. Now, many of these dogs and cats are experiencing separation anxiety as their owners return to work."
Scott Garmon, president of NaturVet, agrees today's "unique challenges" have led to changes in routines, resulting in pets and owners spending far more time in each other's company. This togetherness has sparked awareness among owners about pet well being; not only about the possible need for calming aids, but for other solutions as well, such as those targeting specific issues like digestive health, skin and coat, joint mobility and more. As such, consumers are turning to functional treats and supplements for these and other purposes—which is why the entire supplements category has shown solid and steady growth. 
To cope with adjusting routines or help alleviate a pet's ailment, pet parents, in this day and age, have the ability to seek out answers for themselves, thanks to wealth of information available online. 
"Consumers now have access to more animal health information at their fingertips," says Garmon. "And brands have really capitalized on providing more product information with blogs and other consumer-focused educational materials on their website or via social media."
They're also becoming far more knowledgeable about cannabis and other cannabinoids such as CBG, adds Aschemeyer. 
"Pet owners have a do-it-yourself mentality when it comes to supplements in treats and foods and are always testing and trying new products until they find something that works," says Ann Hudson, vice president of marketing for Whitebridge Pet Brands. "Maintaining a healthy body has become top-of-mind for many people, a concept that easily transfers to pets."
As a result of this concern, a powerful trend in play is the consumer preference towards U.S.-made, minimally processed, sustainable and organic products, particularly when it comes to consumables. People are also looking for natural pet health alternatives, says Sandy Hobson, director, marketing and new product development for TDBBS, LLC, makers of the Barkworthies Brand.
"Consumers are very health conscious," says Hobson. "They're seeking the same solutions they've found for themselves for their pets. One of these natural alternatives is collagen."
For example, Barkworthies offers an all-natural, beef chew collagen stick sourced from free-range, grass-fed cattle. As Hobson explains, collagen is found in a dog's connective tissues, providing strength, structure and elasticity. However, as dogs age, they become less efficient at making collagen. The company's Collagen Sticks are intended to provide collagen to help support joint, skin and coat health. Through their long-chewing action, which assists in removing tartar and plaque, the sticks also aid in maintaining dental health. 
Gearing Up for Growth
Naturally, as pet parents look for products that serve as natural solutions for their pet's health needs, they're willing to invest more in functional treats or supplements. According to figures provided by Hudson and taken from Packaged Facts: US Pet Market Overlook, 2020-2021, consumer spending on pet supplements is expected to increase by five percent between 2019 and 2023, with sales hitting $812 million by that year. This same report indicates that the top four issues pet owners are addressing with functional treats/supplements are those involving skin/ coat, hip and joint, digestion and the immune system.  
As this report demonstrates, the functional treats and supplements category is unlikely to remain static; new product introductions and line extensions have been and will continue to be the norm. With a plethora of available new products available, pet specialty retailers need to take care, as should their customers, Aschemeyer says.
"Be cautious of companies making medical claims in the market," she advises. "We always recommend the retailer directs their customer to their veterinarian whenever introducing any new supplements to their pet's daily diet."
The abundance of functional treats and supplements requires retailers to carefully consider their inventories lest they become too over-full, confusing customers and store associates alike, says Garmon. Streamlining the selection and limiting brands and the number of like products will create a more coherent and therefore dynamic category.
One way to confirm a hemp or CBD product's quality by checking if it possesses the National Animal Supplement Council (NASC) seal. For instance, all of NaturVet's ingestible solution-based supplements for dogs, cats and horses are available in soft chews, tablets, powders or liquids and carry the NASC seal, of which the company is co-founder and current board member. Holistic Hound is also a NASC member and its products are third-party tested. 
Once a retailer's selection has been narrowed down, there are a number of ways to merchandise these items. Functional treats and supplements can be located in their own section, arranged by type of solution, such as all joint care together or all digestive care together and so on. Retailers can consider creating a new-puppy and/or senior dog section or end cap. If the store has an area devoted to travel, treats can go along on the adventure. 
Within this category, cross-merchandising can be effective in a number of ways. Since many foods now contain functional ingredients, treats with the same functional qualities can be located by that food in this section as well, creating a food/treat package. Treats lend themselves to impulse purchases, so placing them on the counter or by the register is a good strategy. 
Don't overlook the importance of informational signage that not only directs customers to these products but helps educate them, as well. Since these are complex products containing sometimes unfamiliar ingredients and providing many features and benefits, staff training is essential in order to instill customer confidence and boost sales. Retailers can always check with manufacturers about the training they provide, as well educational materials and merchandising support they offer.
Knowledgeable sales associates and easy-to-understand signage can easily encourage conversations with customers. Chatting with customers gives sales associates the opportunity to make better product recommendations, which will prove key to category success. Through these conversations, it's important for sales associates to get to know the animal and their specific needs. In addition to asking age, weight, breed and wellness/health issues, inquire about any allergies and protein/texture preferences, says Aschemeyer. 
Sales associates should ask about what supplemented foods or other supplements the pet is getting, adds Hudson. Although many common active ingredients are fine in larger amounts, some are not and can pose a risk.
In addition to these general questions, Garmon suggests posing season-specific ones, such as asking if dog or cat been scratching more in the spring or asking how dogs or cats react to fireworks around the Fourth of July. In the winter, retailers can ask a customer if their pet has been moving around more stiffly or is having trouble getting up as the weather gets colder. Posing these questions can help retailers get to the bottom of a pet's ailment and help pet parents treat the specific condition accordingly. 
"Year-round, ask if they've considered a digestive enzyme and a probiotic supplement to ensure the pet's optimal nutrition," Garmon says. "Employee and customer engagement in the supplement section is key to providing pet parents with the best overall experience."  PB