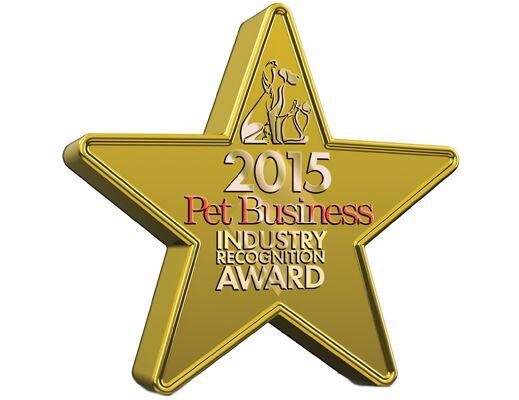 To say that the 21st century has been good to the pet industry would be an understatement. In fact, pet-related spending among U.S. consumers has more than doubled over just the past 15 years and is expected to surpass $60 billion in 2015, according to the American Pet Products Association. While much of this success has been driven by a record level of pet ownership among U.S. households, the vital role that ongoing innovation in the retail pet care category has played in strengthening the bonds between humans and all things furred, finned or feathered cannot be ignored. Year after year, pet product manufacturers continue to raise the bar on what it means to provide the best possible care to our companion animals, oftentimes making the job of delivering that level of care easier along the way. 
That is why Pet Business has made it an annual tradition to honor some of the pet industry's best manufacturers and most ground-breaking products with its Industry Recognition Awards (IRA). Now in its 14th edition, the IRA program highlights innovation in a wide assortment of categories, from dog apparel to aquarium maintenance products. However, products do not represent the only award-worthy efforts put forth by this industry's manufacturers. With this in mind, Pet Business also includes awards to recognize best-in-class merchandising displays, packaging designs, websites and, for the first time this year, charitable efforts. Congratulations to all of this year's winners. 
DOG APPAREL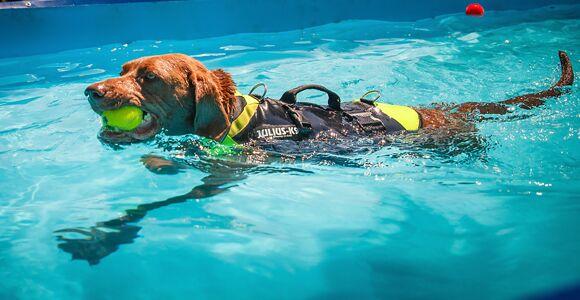 IDC Multifunctional Dog Vest
The IDC Multifunctional Dog Vest features removable floating foam pads that help dogs stay afloat in water and distribute pressure when lifting the dog on land. When the pads are removed, the vest acts as a neoprene jacket that can protect dogs from the rain, wind and cold.
Portland Parka
The water-repellent, fleece-lined Portland Parka features full chest coverage, a wide fleece collar with a leash opening, an adjustable Velcro belt at each side, and a faux back pocket. The shell is 100-percent polyester, and the liner is 100-percent polyester fleece with poly fiber fill. 
DOG BEDS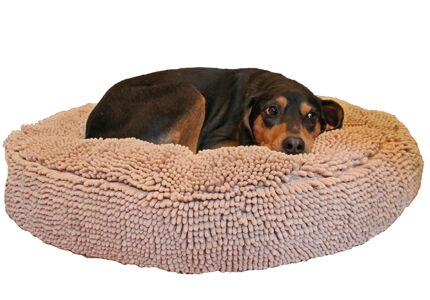 Super Snoozer
Made of soft microfiber chenille, the Soggy Doggy Super Snoozer's soft noodles massage and support dogs as they snuggle. It features a machine-washable cover and premium pillow inserts made with thick and high-loft polyester filling. Made in the USA, it is available in two colors and three sizes.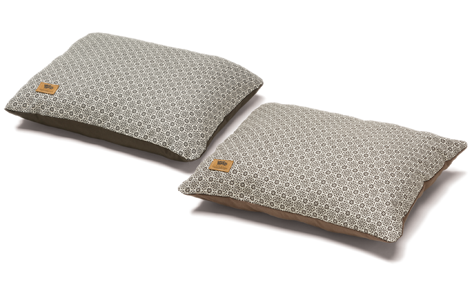 Pillow Bed with Hemp
The naturally odor-resistant and anti-microbial West Paw Pillow Bed with Hemp combines the comfort of a plush mattress with the ease of a mat. It is made from 55 percent organic hemp and 45 percent recycled polyester, with100-percent recycled IntelliLoft filling made from plastic bottles. 
DOG BETWEEN-BATH PRODUCTS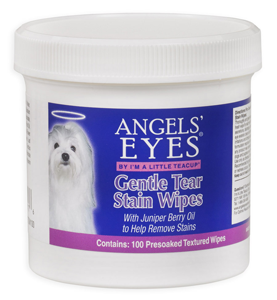 Gentle Tear Stain Wipes
Angels' Eyes Gentle Tear Stain Wipes help remove dried mucus secretions, discharge and tear stains, reducing the risk of eye irritations and itching caused by foreign matter. The unique formula requires no rinsing and contains no artificial food colorings, corn, wheat or soy. 

Grooming Spritz
DERMagic Grooming Spritz eliminates odor while conditioning and brightening a dog's coat. Its formula combines extracts of aloe vera, lemongrass and spearmint, and natural botanicals detangle while promoting healthy skin and a shiny coat. It can be used daily or as often as needed to keep pets fresh. 
DOG BOWLS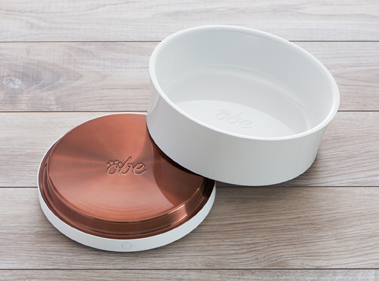 ProBowl
The Obe ProBowl features a ceramic bowl and "smart" base that connects to Wi-Fi and measures the amount of food and water consumed. An accompanying iOS app lets pet owners monitor how much and when their dog eats and drinks. It is available in small, medium and large sizes.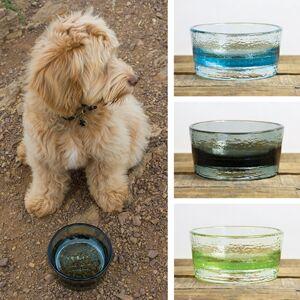 Zorra Recycled Glass Bowls
PawNosh Zorra bowls are durable recycled glass pet bowls that are made in the USA. Made from 100-percent post-consumer recycled glass, the bowls are completely non-toxic, exceedingly durable and available in three colors. 
DOG CHEWS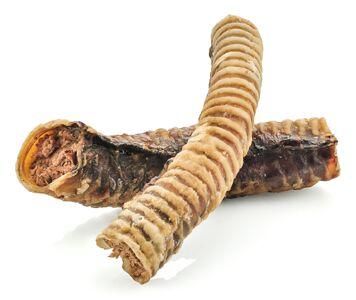 Australian Gourmet Chews
Each treat in the Barkworthies Australian Gourmet line is made with all-natural, sustainably sourced ingredients from Australian farms. The line of long-lasting canine chews includes cow ears with liver icing, lamb ears with liver icing, salmon skin twists, and beef trachea with kangaroo filling.

Whimzees Veggie Sausages & Veggie Strips
Whimzees Veggie Sausages and Veggie Strips use the same ingredients as the original Whimzees line, but with aromatic clove bud oil to promote dental health and provide calcium. Veggie Sausages are available in small, large and extra-large, and Veggie Strips are available in medium.
DOG