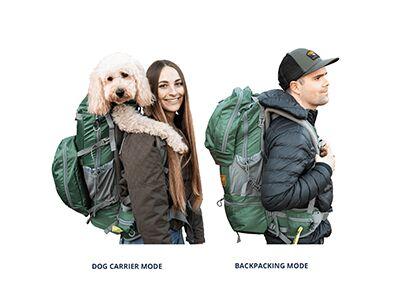 K9 Sport Sack's (k9sportsack.com) Rover 2 has the ability to transform from a dog carrier into a hiking backpack. Features from the original Rover carrier, such as a hip belt, internal frame and sizes L-XXL, were kept while improving and adding new features. General fabric and materials were updated to ensure a more comfortable and safe experience.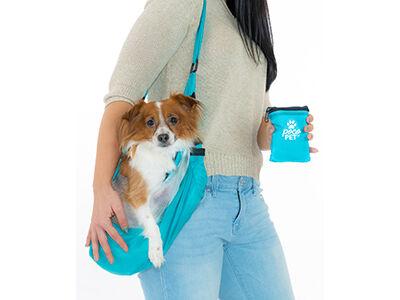 The PocoPet (thepocopet.com) Packable Dog Carrier is a patented, lightweight carrier that folds into a pouch, then clips to a leash. The small carrier is made from durable ripstop nylon. The product is compact and easy to carry on long walks.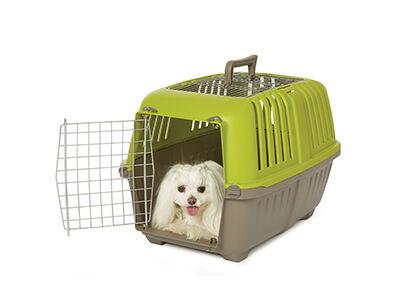 Spree Pet Carriers by MidWest Homes for Pets (midwesthomes4pets.com) are secure and lightweight. The Spree Pet Carrier with Top Door allows a traditional front-loading option as well as a top-loading option for nervous pets. No-tools are needed for assembly, and Spree carriers are made of durable, easy-to-clean plastic with a secure steel door and offers ample ventilation. Available in a 24 in. size and suitable for cats and small dogs, the carriers come in three colors.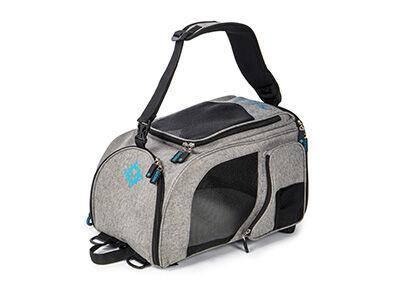 The SHERPA 2-in-1 Backpack Carrier from Worldwise, Inc. (worldwise.com) converts from a backpack to a carrier. Part of SHERPA's Guaranteed On Board program, the backpack carrier features mesh ventilation panels on all four sides and offers easy loading and unloading from both the top and the side. Additional features include large side pockets for storage, a holder for waste bags and a carabiner for easily attaching travel accessories.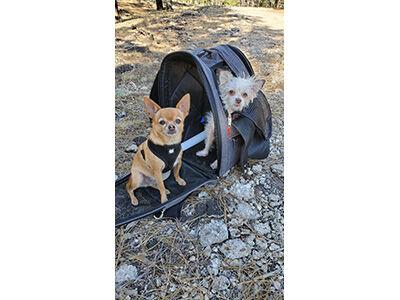 Prefer Pets (preferpets.com) Adventure Backpack is a safe and secure carrier for small pets. Designed to be adaptable in all environments, the Adventure Backpack Carrier lays flat to become a pet cocoon/bed. A zippered side panel allows for a pet's easy entry and exit while mesh windows on three sides provide ventilation. The carrier features a large, deep side pocket and zippered front pocket, and comes with a plush pile lined, machine-washable floor mat.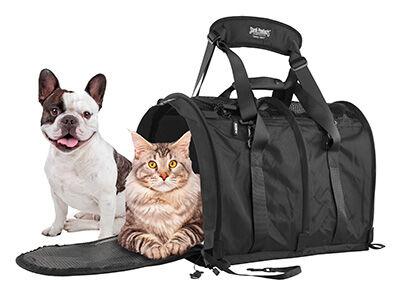 Sturdi Products Inc.'s (sturdiproducts.com) SturdiBag Pro 2.0 is a soft-sided flexible carrier. The enhanced version of the company's classic SturdiBag features locking zippers for additional security, an added luggage handle loop, a handle made from animal-free quality leather-look padded material and snag-free hook/loop closures that will not grab hair or collect fur. The Sturdi Bag Pro 2.0 is fully machine washable, and available in six sizes in a variety of colors.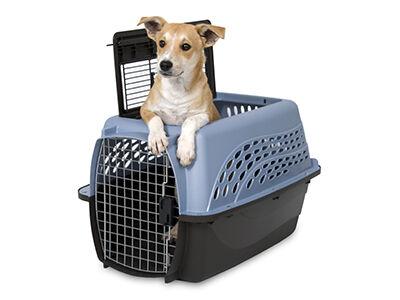 Petmate's (petmate.com) 2-Door Top Load kennel is suitable for both travel and house-training. Easy-to-assemble, the kennel is constructed from heavy-duty plastic and steel wire, providing easy access and ample ventilation for pets. The top-load feature of the kennel is an easier point of entry and exit for transportation, resulting in less stressful travels. Made in the U.S., the 2-Door kennel is available in multiple colors and sizes, and ideal for puppies, small dogs and cats.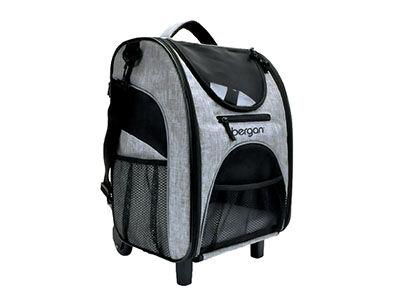 Coastal Pet's (coastalpet.com) Bergan by Coastal Rolling Pet Carrier is suitable for urban and suburban travelers. All Bergan carriers have a practical design that takes the stress out of traveling, with mesh panels that allow for maximum breathability, and adjustable straps to easily carry it on-the-go. Bergan carriers also have a safety-tested Seat-Belt Loop to secure the carrier in the car and are airline compliant.