Tell us about Podium Pet Products. How did the company get started? What types of products does it offer? Podium Pet Products came about as our hero product (Dog Rocks) sold really well, which meant buyers were always saying to me, "Come on Carina, what else do you have?" We sourced and sold additional products, but now we only manufacture and sell our own range of natural wellness and lifestyle products for pets.  
Our name came about because three British ex-athletes own the company, and we only have products that are podium worthy!
A U.K.-based company, Podium Pet Products has achieved quite a bit of success in the U.S. and Canadian markets over the past several years. How do these markets differ from the U.K.? What have been some of the opportunities and challenges the company has faced in the transition? There are many differences, but also some similarities. We have amazing North American partners that we are extremely proud to work with. It comes down to a personal relationship, really. The success is very dependent on good products selling well, but also great relationships.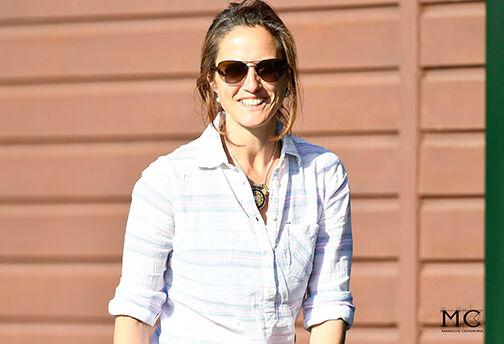 The challenges we have faced relate to size, volume and logistics. The size of the potential prize is huge, but the infrastructure needed to service the North American market is also much larger. The U.K. is the size of some U.S. states, for instance, so the marketing needed is a much bigger investment, attending trade shows is a full-time job, and the number of clients is bigger, so service levels and resources need to match.  
People generally stay in the pet industry, so I am dealing with some buyers now that have been in position for 17 years—that is true of U.K. and North American markets. You have to be willing to put your money where your mouth is, take some risks and accept that nothing will be perfect. However, I keep smiling along the way because I am proud of our small portfolio.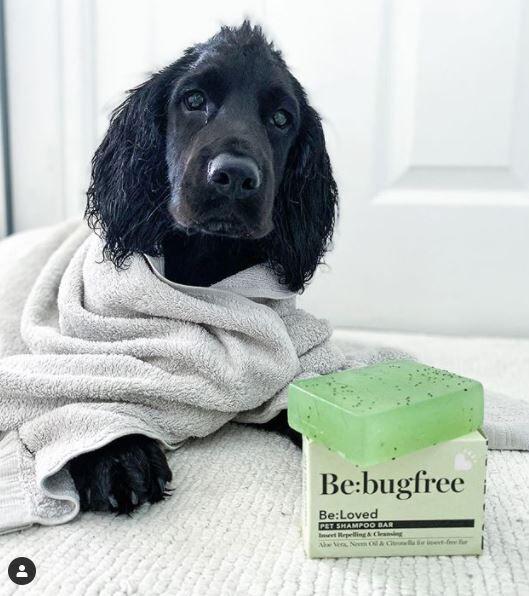 What are Podium Pet Products' most popular products? What makes these products resonate with pet owners? In the U.S. and Canadian markets, Dog Rocks has done really well. It's the genuine and original natural solution to pet urine burn marks on grass. There have been a few fakes and knockoffs along the way, but we have a huge loyal following that makes repeat purchases, and we have a great and recognized brand. It's appealing to pet owners because you do not have to medicate or feed your dog anything—nor watch it or chase it with a hose—to stop urine burn marks on your grass. Dog Rocks is really a convenient, natural solution.
What are the company's latest product introductions? What are the key features of these products? We are excited to bring the Be:Loved range to the U.S. market. It has been in the U.K. market for a year now and has done extremely well, winning awards and generating repeat sales with great reviews. It's a lovely range of natural wellness and lifestyle products that were inspired by my grandmother's animal husbandry recipe book. Everyone in my family was a farmer, so looking after animals is part of our DNA. The Be:Loved range is luxurious, but also affordable. It also looks great on shelves or in one's house, and that's important to us.
In addition to offering high-quality products, how does Podium Pet Products help drive sales in pet stores? What types of sales and marketing support does the company offer?We are all over this. Retailers are our biggest assets, as they are the real sellers—nothing works better than word of mouth. We offer in-store training, sales sheets, promos, and 24/7 support for queries and questions. We have representatives in the U.S. and Canada who can visit stores and host events. We also ensure that the demand is there from the consumer by heavily advertising and marketing our products, driving consumers into stores.
What does the future hold for Podium Pet Products? I just can't wait to get back on the road and take our new range of Be:Loved products to the North American market. Once this whole pandemic situation has calmed down and we have realized whatever the new normal looks like, I most look forward to visiting retailers again and attending trade shows—it's the bread and butter of the business, a great connector and a lot of fun! Of course, we have new product innovation going on and we will expand both ranges, so watch this space!  PB