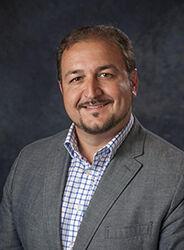 No one knows how the COVID-19 pandemic will end, but collaborations between pet businesses and associations, scientists, governments and citizens to share information, protect each other from transmission and ensure that Americans could care for their beloved companion animals have been key components of the successes we've seen so far.
In March, as governmental pandemic responses escalated, we at the Pet Industry Joint Advisory Council (PIJAC) were in close communication with other pet trade associations and businesses. Recognizing that there could be a significant impact on pets, pet owners and pet businesses, we spearheaded proactive collaborations to take action on a number of issues. 
As mandatory closure directives were being considered by lawmakers at the local and state levels to mitigate the virus's spread, our first initiative was to help ensure the pet care community was recognized as an essential service. In our role as the voice of the pet care community to elected officials, we were in a highly-qualified position to coordinate outreach on the importance of providing for pet care to government leaders at all levels. 
We drafted "An Open Letter to Federal, State and Local Government Officials Regard-ing Pets and COVID-19 Precautions", an appeal urging government officials to consider the needs of pets and the people who care for them as they took steps to address the public health crisis. The initial signatories included the American Pet Products Association (APPA), the World Pet Association (WPA), the Pet Industry Distributors Association (PIDA), the Pet Food Institute and 33 national and local retailers from around the country. 
The letter explained why, with 85 million American households owning at least one pet, it was essential that businesses and services that provide for the food, housing and medical needs of pets needed to be exempted from mandatory retail closures. 
Before the U.S. declared a national emergency and any statewide mandatory closure directives had been imposed, we submitted the letter to select government stakeholders, state governor chiefs of staff and mainstream and pet trade media. We also urged signing companies and organizations to reach out to their contacts. With the help of the signers who spread the word among their members, stores and peers, the number of signers grew to over 300 in just days, and to over 1,000 within weeks—including almost all of the top 25 national chain retailers. 
As states and localities issued closure mandates over the following weeks, pet care businesses were deemed part of the critical infrastructure and allowed to remain open in almost every case. If they weren't, we at PIJAC engaged with the lawmakers to clarify or request revisions to the orders that related to pet businesses. In the end, through the combination of proactive industry collaboration and timely advocacy outreach, the collective strength of the pet care community came together to achieve a positive outcome for pets and the people that own and care for them. 
Key Partnerships
We at PIJAC also partnered with our allies to reach out to pet business owners to find out how the crisis was impacting them and what actions they were taking to protect the health of their associates, customers, animals in their care and the future of the business itself. 
Together with APPA, PIDA and WPA, we crafted and distributed an online survey to our members in May. Over 500 retailers, manufacturers, distributors, groomers, board-ing providers, veterinarians and more responded to the survey, reporting that, for the most part, they were still open and finding innovative ways to responsibly serve pets and pet owners with the products and services they needed to ensure their continued well being. To help reassure the public that the pet care community was taking measures to protect their customers, employees and pets, we created and distributed a press release and infographic to media.
Finally, looking ahead to what impacts the "new normal" could have on the country's millions of pets, we joined again with APPA, PIDA and WPA to create an educational campaign, "Keeping Your Pandemic Pet as Things Get Back to Normal-ish". An info-graphic and press release provided information designed to help pet owners and fos-ters make responsible decisions in the best interests of both the pet and the family, for situations including returning to work, financial difficulties, adopting fosters permanently and more. 
These are just a few examples of how PIJAC has been working with our allies over the past months on behalf of the pet care community to address the issues caused by the pandemic, in addition to our regular government affairs work. But as the world reacts to and emerges from the crisis, it is essential that we expand our scope, amplify our voice and solidify our role as your voice to lawmakers and regulators to protect and promote the interests of the responsible pet care community. We need your support. Please join PIJAC as a member. Call (202) 452-1525 x1060, email info@pijac.org or go to pijac.org/join.
Mike Bober is the president and CEO of PIJAC.