Running a brick-and-mortar store in a recovering economy and evolving retail market is no easy feat. Today's independent retailers encounter a variety of issues, and staying afloat can be tough. However, retailers that navigate the solutions to these problems can find long-term success. In this month's Retailer Roundtable, pet store owners share the daily challenges they face in today's retail landscape and how they strive to conquer those threats.
Pet Business: What are the biggest challenges facing independent pet retailers today? What will be the key to overcoming those challenges?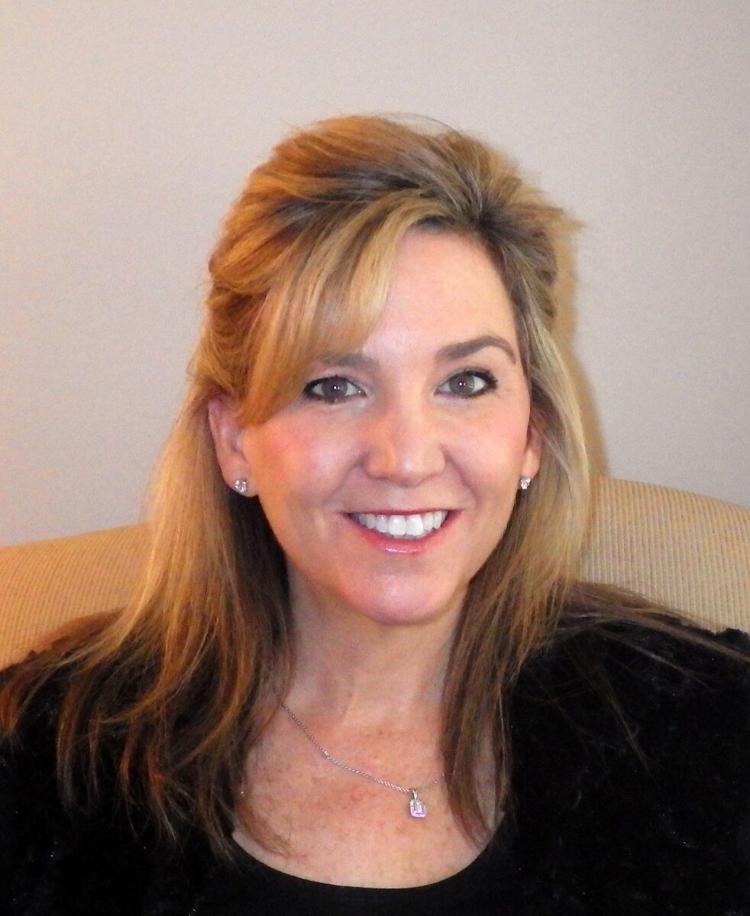 In our market, the challenge is all about competition. During the recession, a lot of pet-supply companies remained strong. This seems to have encouraged more independent operators to enter the marketplace. Additionally, big boxes are beginning to answer the demand for healthier food and are providing customers with some options once offered primarily through independents. And, of course, online shopping poses a significant threat to brick-and-mortar sales. In our locations, Internet sales pose a greater threat in urban areas, but we notice the impact in all of our stores.
Wylie Wagg has been fortunate enough to remain strong despite the challenges we face. Holding on to that momentum, however, has required us to be extremely elastic and willing to implement quick changes to our processes. For example, we now routinely adjust our product mix to meet the specific needs of our customer base by location, rather than having a standard Wylie Wagg offering.
We have always placed an extreme focus on customer service, but that focus has had to become even greater. For us, it is all about going above and beyond, trying to wow our customers, hiring caring and educated team members, and creating a positive shopping experience. In short, our goal is for each sale to be experiential rather than transactional. We place a high premium on education so that our customers can consult with our team members in a way that they may not be able to do online or with a local competitor. In the end, it all comes down to loyalty—and loyalty comes about when customers feel appreciated, respected and heard.
Finally, we place as much emphasis on employee satisfaction as customer satisfaction. Customers can sense right away when a team is not cohesive and a business is not in sync. For that reason, we spend a lot of time and effort to retain valuable team members. There is tremendous ROI when customers feel a comfort level in seeing the same employees on a regular basis. Again, that makes the sales process feel personal and experiential rather than routine. It is a critical mistake for businesses to underestimate the need for over-the-top customer service, but it is equally damaging for businesses to underestimate the power of long-term team members. As a business owner, there is no greater compliment than when a customer thinks one of our associates is an owner.
— Laura Clark, CEO, president and owner of Fairfax, Va.-based Wylie Wag, a retail operation with five locations in Virginia and Washington, D.C.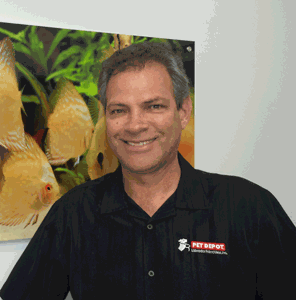 The most critical challenges to independent retailers, in my opinion, comes from within our own businesses—primarily a lack of structure and commitment within a store to building a team to run the business as a business, with simple action plans to make it a better retail store. Simple tasks like reading inventory reports, margin assessment, and employee training often are overlooked by independent retailers. Many independents do not put any effort into planned promotion or thinking three steps out, because "they do not have the time," which is what I sometimes hear. The store runs them, versus managers running the store. I often say that the biggest challenge is not the competition, but it is ourselves.
Additionally, a lot of the merger/acquisition flow has affected brands and distributors, and often affects independents more than chain stores. We certainly love our distributor partners, but the undertow of capital seems to have a cost in human support. [As a result,] the remaining people left in distribution and brand representation are required to do more with less. We've seen cutbacks in brand reps, and the distributors have to pick up that effort. This puts more responsibility to plan brand promotions on the store if they want to grow brands, versus sales reps suggesting promotions.
The recent increase in legislation in this industry can be perceived as negative or positive, depending upon your view; but anytime government gets involved, it increases regulation and ability for independent retailers to comply—or in some instances, may cause an impact on sales. Obviously, with the continued growth in this industry, people want pets in their lives and standards of care are needed, but it seems that legislators who are focused on votes, rather than a common sense approach to managing important issues, often cross the line.
The key to overcoming these challenges is to first recognize the potential affect these challenges have and get busy. Meet with staff and assign short-term and mid-term objectives, and plan your promotions according to some point-of-sale data. Check your inventory for out of stocks weekly, and plan your next steps in advance. A little planning and effort can have a real positive effect on your store.
Regarding distribution/brand acquisitions, there is little one can do from a retailer's end, except to recognize which brands will work with you when you ask; and instead of ignoring the changes, take that responsibility on at the store level, so that it affects independents less.
As far as legislation, this huge industry is still not very organized to do much on any level—local, state or federal. One can only hope that the current organization wearing that hat can rally the manufacturers, distributors, chain stores and independents to raise capital necessary to defend us when necessary.
– Roman Versch, president of La Verne, Calif.-based Pet Depot, a franchise pet-retail chain with 40 locations in 16 U.S. states and Canada.
I think one of the biggest issues that is just really starting to come to the forefront is that we have always had the luxury of being the go-to place for specialty food and products. More and more of the companies that have only been found in, and supported by, independent retailers for several years are branching out to big-box/online sales, making their product pretty much available wherever. This flows into the other challenge we face: competing with big-box/online sales.
While we are typically always less expensive than those channels—not to mention, we provide better customer service and knowledge, and support our community—there is an impression that big box/online is always less expensive, and it just isn't.
As the products we have always been known to carry start to show up elsewhere, it is going to be even more imperative that we are on top of our game in continuing to be the first to have quality new products. In addition, we will need to continue to educate consumers not only that our pricing is better, but about everything else we bring to the table—our educated and compassionate staff that can answer their questions and our dedication to the communities we serve, and by continuing to put the best interests of our customers and their pets above anything else.
– Heidi V. Neal, co-owner of Rockland, Maine-based Loyal Biscuit Co., with four locations.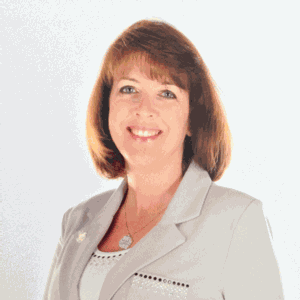 The biggest challenge we face is standing out against the big-box stores, Costco and online—The deals out there are sometimes impossible to compete with. However, we have found a way to be the talk of the town with our customer service. As long as we remember what a customer is, we feel we will always be successful. Customers are not dependent on us; we are dependent on them. They are the most important people in our company—in person, by phone, by mail, by email and on social media. Customers are not interruptions in our work; they are the purpose of it. We aren't doing them a favor by serving them; they are doing us a favor by giving us the opportunity to serve them, as they are a part of our business. Customers are not numbers, they are human beings with feelings and emotions like our own. Customers bring us their wants, and it is our job to handle their wants properly in respect to them and our company. We thank them every time, every day.
Paw's Natural Pet Emporium's mission is to promote and educate the values of quality products and supplements for healthy pets. We want to enrich the lives of our guests and their pets. We do this through superior quality products, legendary customer service and treating our employees like family. Paw's Natural Pet Emporium's success depends on our loyal staff and loving community. Our business can only prosper, provide opportunities for our community and grow when we continually improve ourselves and the work we do. We recognize that success is not measured by sales, guest counts and numbers alone. We are measured as much by the way in which we achieve our goals, as we are by the actual achievements themselves. We believe that a commitment to uncompromising values and integrity should always guide our decisions and actions as we pursue our goals. Our core values form the foundation of our success: We believe in providing legendary pet supply service. Our goal is to provide the kind of unique and genuine sort of personal care and attention that our customers tell stories about. We believe that good isn't enough. We will continue learning to do it better, no matter how good we are. We constantly strive to "raise the bar (or bone) of great service."
We believe in honesty and trust. We build trust with people and pets in each and every transaction and interaction. We recognize that honesty and trust form the bond that holds organizations and relationships together. The ongoing training and development of our staff will continue to grow. We see it as a worthy investment in our future and the pet industry and as a way of enabling our staff to achieve their potential in whatever they do. We believe our continued success depends on teamwork. We know that great achievements are only possible from helping, respecting each other and for the love of pets. We believe in doing business in a professional and orderly manner. We take great pride in having good systems, standardized procedures and being organized. We believe in being responsible to others and to ourselves. We do what we say we are going to do when we say we are going to do it. We believe in personal accountability, avoid blaming others, and we get the job done.
— Dorothy Hunter, CEO of Paw's Natural Pet Emporium, a two-store operation with locations in Richland, Wash., and Kennewick, Wash.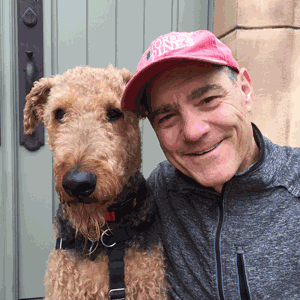 In my opinion, the biggest challenges facing independent pet retailers today are the competition with the two biggest box stores and the continued entry into the pet space from well-known mainstream retailers. It is difficult to compete with the mega stores that have huge advertising budgets, unlimited resources and can survive with smaller margins. Not only are we competing with their stores, we are also fighting to survive the onslaught of daily online deals to capture market share. It is easy for the average customer to find the cheapest price online for known products; and over time, product knowledge will increase which will diminish the positive effects of being a cottage industry. Then there are labor costs, which continue to increase, making it more challenging to find and keep good people.
Independents can survive through differentiation, superior customer service and knowledge, and by not compromising on quality. In addition, we have to find ways to attract and retain passionate employees. We have to harvest a community of loyal customers who do not want to wade through 30 different shampoos, poor quality foods and treats to find the higher-quality products. At Muttropolis, our customers know they can trust us to find products that will enhance the lives of their dogs and cats by being healthier, more comfortable and more stylish. We have competitive pricing on utilitarian products; and we cut good deals and pass the savings along to our customers.
We have a corporate infrastructure that supports our stores and our online business, but with only three stores and limited resources, our people have to perform multiple jobs. We have a passionate team, and we have created an environment where they can work together with their pets and enjoy and believe in what they do. We have the same philosophy in our stores, and what we can't afford to pay in wages, we provide in substantial discounts for our products. Our employees are true ambassadors of our brand, and people love to come into our stores with their dogs and be recognized and appreciated.
None of this is rocket science; it is utilizing core retail survival tactics: Be different, be better, be reasonably priced and know how to convey the message to your customers. Earn each customer and find ways to communicate with them and keep them. In a world of social media, understand the tools at your disposal, and use them meaningfully in a way that cuts through all of the noise. It isn't easy, but people are still drawn to a quality shopping experience and love to pamper their four legged family members.
— Steve Goldberg, CEO of California-based Muttropolis, a three-store retail operation with locations in Solana Beach, Newport Beach and La Jolla.