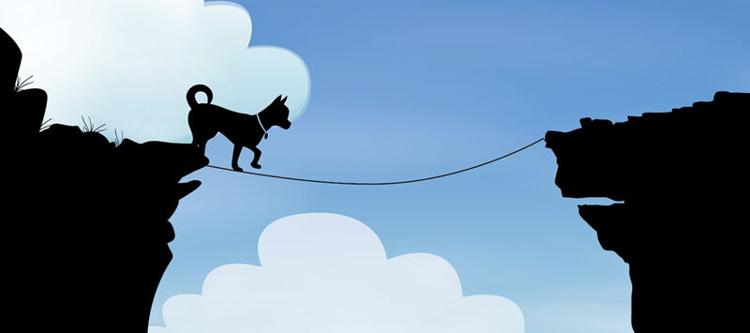 Is it a great time to be a retailer in the pet specialty channel? Some would say yes, pointing to an increasingly committed pet owner who is looking to provide the best care for their animals. This, in turn, has given rise to a variety of product categories—from super-premium foods to high-end accessories—that have the potential to make the business of selling pet products more profitable than ever. 
Others are not so sure. The bottom line is that pet retailing is not without its challenges. The relative success of the industry has created a tough competitive environment, where small, independent stores must go up against not only big-box retailers, but also online outlets that wield price and convenience as a weapon, and a rising class of chain retailers backed by the formidable resources of outside investors looking to get in on the lucrative pet market.
This unprecedented level of competition, combined with the rising costs of doing business, a drastic shift in consumer demographics and the general limitations that come with operating a small retail business, have put many pet store owners and operators on a tightrope, where one false move could be fatal to their businesses.
With this in mind, Pet Business recently sat down with four single-store pet retailers in a roundtable discussion about how they have been navigating a rapidly-changing marketplace in an effort to maintain their balance and keep their stores moving forward.   
The Participants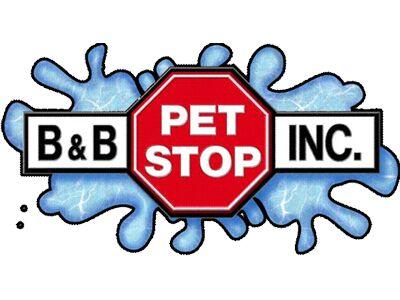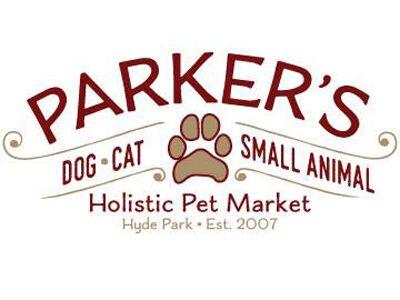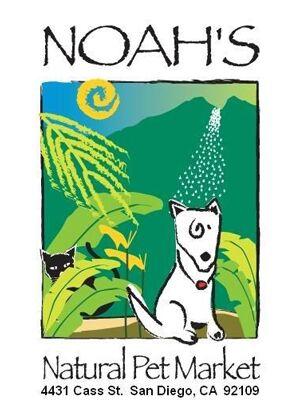 How has business been over the past year? To what do you attribute this performance? 
Sally Trufant: Business is down and has been down for the last few years. In 2014, we attributed this to a major renovation on both the interior and exterior of the store (the sign on the front of the store was down for several months). In 2015, we attributed it to the opening of Petco (the first one in our market and located next to the first Costco in our market), and a second PetSmart opening. This year, we attribute it to the increased competition from these two new stores and the fact that the city of Mobile, while it is going to grow and boom, hasn't grown or boomed yet.
Matthew Moorefield and Michael Morris: Our store's performance has been good. We were lucky enough to be well received by the community at Dover Air Force Base, which is nearby. People on the base are from all over the U.S., and we frequently have people from the base come in and say, "This is just like the little store that was down the street from me in California," or wherever they're from. They appreciate that we have better quality products than what they would find at a PetSmart. Also, as a single-store retailer, we can offer better customer service, and knowledge—particularly product knowledge—really sets us apart from most everyone. 
Katherine Pottenger: Business has been great. We have been lucky to have grown every year. I do a lot of marketing to get new customers, plus word of mouth has brought in many new customers. Our nutrition focus makes for not only great customer retention, but also great word of mouth. When customer's pets are doing well, they tell their friends about us.
Mary Knight: Great! We expanded our store in April 2015, and it has taken about 10 months to fill our store with a wonderful variety of new products and cater to a larger clientele.

Which brick-and-mortar retailers represent your biggest source of competition? What are you doing to stay ahead of these competitors? 
Trufant: Our biggest competition is "convenience." We may have the best sales crew, and the cleanest and most beautiful store, but most people who just need a bag of pet food will probably stop at the closest, most convenient store. To try to combat this, we started a "Free Food Faster" frequent-buyer program—for any food in the store, we have "buy nine in a year, get the tenth free." This is more generous than anyone else and includes food for every pet—birds, small animals, fish and reptiles, as well as dogs and cats. It's hard to tell how this has affected loyalty, though many of our customers participate and collect their free bag.
We are currently conducting a cost/benefit analysis on offering free delivery on orders over a certain amount (probably $50). If our customers can't make it to the store, we'll bring our store to our customers.
​Moorefield and Morris: Concord Pet Supply, a local chain with 29 stores, and Pet Valu [are our biggest source of competition]. We stay ahead of the competitors by offering special events like Pet Mini Picture events, pool parties, sidewalk sales, Christmas events and more. 
Knight: We hold special events and Mutt Mixers once a month, where our customers can meet and interact with reps from different product brands we carry. [We are also] constantly bringing in new items—especially treats—that customers will not find in big-box stores. 
Our reputation is built on customer service and product knowledge. We do monthly informational meetings, where we bring in a specialist—perhaps on a certain supplement or new food—so our associates can ask questions and learn direct from the source. 

What impact has growing online competition had on your business? How are you addressing this type of competition? 
​Pottenger: I think the internet is really the biggest source of competition for all specialty retailers. If you don't add value for your customers, it is easy to fall victim to "showrooming." Customers are inundated everywhere with ads for the big pet dotcoms. It's up to us to keep them shopping locally.
I keep tabs on pricing on the major dotcoms and voice any pricing concerns to my reps. We offer free local, on-demand delivery and are working on an app to make it even easier for customers to place orders. It's all about convenience with internet customers. We also offer a generous loyalty program, frequent-buyer cards for foods and try to stay engaged with our customers.
Knight: It has had a big impact on our business. We'll call the companies whose products we sell and are sold online at greatly discounted prices and below MAP pricing (I am a whistle-blower!). This helps a little. The main thing [we offer] that is different is that we provide that neighborhood feel, family atmosphere and education that you cannot get from a computer.
​Trufant: We try to fight [the impact of online competition] by offering live animals in the store. We've always felt that a pet store should have, well, pets. We've always wondered, "Why do you need all the rest of the stuff if you don't have the animals?" Having a wide variety of livestock in the stores sets us apart not only from the online stores, but also from our local big-box competition.
We also have a lively calendar of in-store events, including hamster and gerbil races, ferret races, a "PigNic" for guinea pigs, a birthday party for our store bird where we invite everyone with a bird to attend, three different pet photo events (with the Easter Bunny, in the Pumpkin Patch, and with Santa) and lots of adoption events with local rescue groups. Every month there's something fun and nutty going on in the store and we like to say, "You can't get that online!"
Regarding our product mix, we like to buy things that aren't offered online and will support brands that sell only to independent pet stores and/or have MAP pricing.
We've also discontinued or don't carry high-priced specialty items that are most often price-shopped online, such as high-end saltwater reef equipment. 
​Moorefield and Morris: We have been affected by online competition, particularly from Chewy.com, so we try to make sure we choose unique products that can't be found at the bigger online retailers or big-box stores. We also provide the customer service that Chewy.com and Amazon.com don't provide.

Other than competition, what are the most formidable challenges facing your business? What keeps you up at night? What are you doing to overcome these challenges?
​Pottenger: Space challenges! I like being a single store. I know my customers well. They're like family. But the businessperson side of me thinks of expansion. 
Unique marketing is also challenge. Everyone is on Facebook. We used to utilize local commercials, but after a while, we saturated that audience.
​Moorefield and Morris: Keeping the right assortment in the store at the right time is always a challenge for any retailer, and even harder in a small store like ours. We don't have the space to maintain a huge inventory level, so it's important that we find a balance where we keep the right products in stock without over-ordering. It also means making sure we don't have dead stock, and figuring out how to clear out products that just aren't moving. Sometimes that is harder for a smaller retailer, because while we may have a little bit of a clearance section, it's not always as simple as marking things down and selling them through. 
Knight: The rising cost of doing business.
​Trufant: Those who fight to make it illegal to sell pets at all—there are bans on various animals popping up all over the country. We support PIJAC [the Pet Industry Joint Advisory Council] and the World Pet Association and write letters to officials when we know about the potential bans.
The threat of a $15-per-hour minimum wage is another challenge. We start all new hires at a wage above minimum, but other than writing to our representatives, there isn't a whole lot we can do about this.
My brother Bill mentioned that what keeps him awake at night is coming to grips with the fact that we've been doing everything right for the last 35 years and lately it seems that it's just not enough anymore. We laugh that Yellow Pages ad reps and the folks at Blockbuster did everything right, but the world changed around them. We know we are a dinosaur; that our way of doing business (i.e. a large brick-and-mortar store with live animals) is a dying breed, so what keeps us up at night is figuring out how to stay relevant in these changing times.

How have shifting consumer demographics impacted your business? What have you done to address this shift?
Trufant: Millennials like convenience and a good deal (especially since many of them are weighed down by staggering student loan debt). We've recently added an app so that we can communicate our loyalty program rewards and special offers more easily. 
​Millennials are also concerned with a company doing good, in addition to doing well, and B&B Pet Stop has a long history of doing good in the community.
​Moorefield and Morris: Understanding that Millennials place a lot of value in convenience we are thinking about possibly adding home delivery services. Also, we are concentrating more on online marketing versus print, in order to better reach Millennial shoppers. 
Knight: The Millennials really care about their pets and want them to eat healthy foods like they do. We have put more effort into social media and ways of reaching out to this demographic.
​Pottenger: Millennials are all about convenience. We're finalizing an ordering app and online grooming scheduling, plus we are expanding our on-demand delivery service. I also utilize Facebook marketing to try to keep Millennials engaged. 

What are your expectations for the next 12 months? What is shaping your outlook? 
Moorefield and Morris: We are currently looking at the possibility of adding a second store or home delivery services.
Knight: The continued growth of our customer base has given us a great outlook, and we will try to continue that growth. 
​Trufant: We are distressed to report that our sales are down. We have cut payroll, we have cut back on the aquarium systems and the number of live animals we have in stock in order to save payroll, we have increased our marketing schedule, but sales are still less than last year. 
On the bright side, Amazon has recently reached an agreement with the State of Alabama to collect eight percent sales tax, which should help level the playing field.
​Pottenger: I expect continued growth, and an expansion into more services. We're looking to become more whole-animal focused; not just in food and supplies but also utilizing other modalities to create whole-animal wellness.