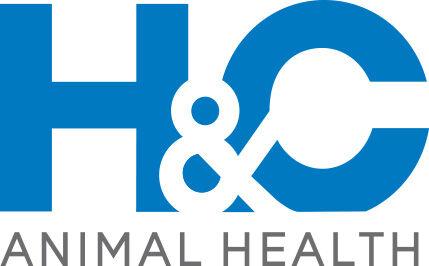 Chuck Latham was no stranger to the pet industry when he started H&C Animal Health nearly a decade ago. Having grown up on a farm outside of Memphis, Tenn., surrounded by a family of veterinarians, he founded the successful Chuck Latham Associates sales and marketing firm in 1984 to serve the retail pet, veterinary, and farm and feed channels. It was the first true national sales and marketing agency focused squarely on the pet channel, and Latham's experience growing it from a one-man operation into "a deep and diversified organization encompassing sales, marketing, research, analytics, retail service, logistics, and brand and product development" provided him with unique insight on the needs of pets, pet owners and the retailers that serve them.
"There is arguably no one who knows pet retail and pet specialty better," says Michele Crowley, senior vice president of marketing for H&C Animal Health. "His passion for animal wellness combined with his industry knowledge made it a natural progression to expand into manufacturing."
As someone who spent his entire career bringing vet-quality pet care solutions to consumers, it made perfect sense that Latham would choose to focus his manufacturing business on health and wellness products for companion animals. 
Describing the company as "a service-minded organization … that is driven to find solutions for loving pet parents to proactively care for their pets so they can have the happiest, longest and healthiest life possible," Crowley explains that Latham understood from the beginning that the best way to achieve that goal was through science-driven, vet-developed innovations. 
"As Chuck often says, 'The pet/human bond is symbiotic, and if we take care of animals, they'll take care of us,'" she says.    
"H&C Animal Health's mission is to be an animal health company that delivers pet wellness solutions based on clinical evidence. Our goal is to offer and create an innovative array of products that enhance the lives of both pets and pet parents."
The Evolution of H&C
While Latham was ambitious with the mission he set for H&C Animal Health when he founded it in 2013, the business had a modest beginning. Originally named Henry & Clemmie's Pet Provisions (in honor of his grandparents), the company's first products were life jackets for dogs, as well as the ActivPhy brand of joint supplements.
However, H&C Animal Health has grown rapidly over the past eight years—so rapidly, in fact, that it was named to the Inc. 500 list of America's Fastest-Growing Private Companies for the past two years. As a result, the company now encompasses more than a dozen brands that are clear leaders in their respective pet care categories.
According to Crowley, however, that growth has been far from haphazard, as the company relies heavily on data and clinical evidence to determine its portfolio expansion, whether it's through internal research and development or acquisition. 
"For a product to make it to our portfolio means that it fulfills a whitespace need for consumers and is backed by proven, clinical evidence," she explains.
This includes Angels' Eyes, which the company acquired last year.
"Angels' Eyes is the global leader in tear stain solutions," explains Crowley. "Their innovative approach to helping overall eye, ear, skin and coat health from the inside out makes them unique and their results make them beloved by pet owners and groomers."
Another winning brand under the H&C Animal Health umbrellas is CatWater, ph-balanced natural spring water that Crowley says is "uniquely tailored for cats."
"The best part is it's a wholly unique solution to a huge problem in cat heath—preventing urinary tract issues before they start," she explains.
Now H&C Animal Health is building on that portfolio of category leaders with Scientia Pet. The company's new flagship brand, Scientia Pet launched in April with the introduction of the bSerene line of pheromone-based products for cats. The collection includes a Calming Diffuser Plug-in Kit, Diffuser Refill, and Calming Spray—all of which are designed to deliver drug-free stress relief for cats. 
"The combination of a higher concentration of pheromones than the leading competitors, plus innovative technology makes bSerene's products quickly effective with longer-lasting results for both single and multi-cat homes," says Crowley. "The bSerene Calming Diffuser is clinically proven to result in a calmer cat after just seven days of use and to last 45 days (50 percent longer than competing brands). The bSerene Calming Spray is infused with catnip to attract cats to the sprayed area, so pheromones can swoop in to help calm cats quickly and provide calming relief for up to six hours."
Success on the Shelf & Beyond
The product portfolio that H&C Animal Health is undoubtedly a winning one, but according to Crowley, it's really the people within the company that make it stand out in a crowded marketplace.
"Every single person on the H&C Animal Health team shares the same vision for what we are trying to accomplish for pets and pet parents," she explains. "When you have a talented, tenacious and innovative team all working in the same direction, the momentum for ourselves and our clients is incredible." 
In addition to placing a high value on the passionate, talented people within its own organization, H&C Animal Health also sees independent pet stores as critically important to its success.
"In addition to their vet, there is nowhere closer to home where the pet owner can gain awareness and first-hand education on what wellness products may be best for their pet," says Crowly. "It is at the vet and in independent pet stores that many pet owners become aware that pet health care requires a preventive, proactive approach and they are introduced to solutions beyond food and treats."
With that in mind, the company makes it a priority to support its independent retail partners and put them in the best possible position to succeed. To do this, the company works to understand and tailor sales and marketing solutions to meet the unique needs and goals of each of its retailers.
"From a sales and marketing standpoint, we can offer brand and claims development, packaging overhauls, shopper marketing plans, e-comm activation and best practices, competitor insights, etc.," Crowley explains. "In addition, we offer services in MAP enforcement, merchandising solutions, supply chain, data and analytics, and much more."
At the end of the day, H&C Animal Health's approach to pets, products, people and partnerships has not only fueled past and present success, it has ensured the company's future atop the pet health and wellness category—a future that looks quite bright, indeed.
"… the world changed drastically during the pandemic," Crowley notes. "Our relationships with our pets changed, our buying habits changed, our pet care needs changed; and as we emerge from the pandemic, it will all change again. The best thing H&C can do is stay nimble and keep learning from our retailers and consumers. However, we believe we will continue to see the humanization of preventive pet care, as well as the demand for home and web-based solutions." 
As that demand continues and even grows, H&C Animal Health can be counted on to continue finding innovative ways to solve problems for pets, their owners and the retailers that serve them.  PB