Treatibles' (treatibles.com) intro packs contain its three varieties of Soft Chewables: Soft Chewables in a chicken liver flavor, with 1.5 mg. of CBD for cats per chewable; Soft Chewables in a beef liver flavor, with 3 mg. of CBD for dogs per chewable; and Tater Tot's Sweet Potato Soft Chewables with 3 mg. of CBD for dogs per chewable.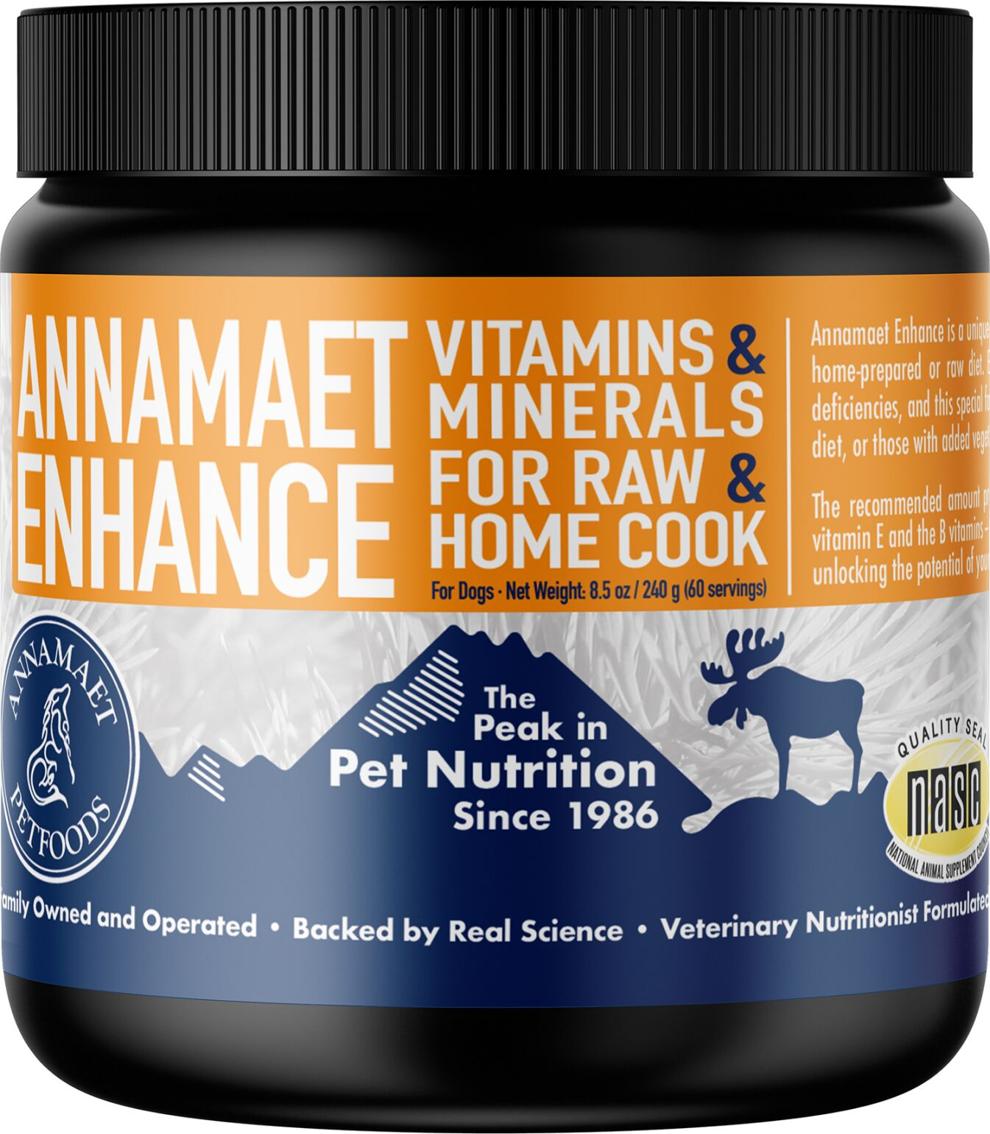 Annamaet (annamaet.com) Enhance is a vitamin and mineral supplement designed to balance home-prepared or raw diets. The formulation will assist in meeting the current requirements for any lean meat-based diet, or those with added vegetables, fruits, oils or grains. The recommended dose provides the necessary amounts of calcium, sodium, zinc, copper, choline, vitamin D, vitamin E and the B vitamins—all provided in highly absorbable forms.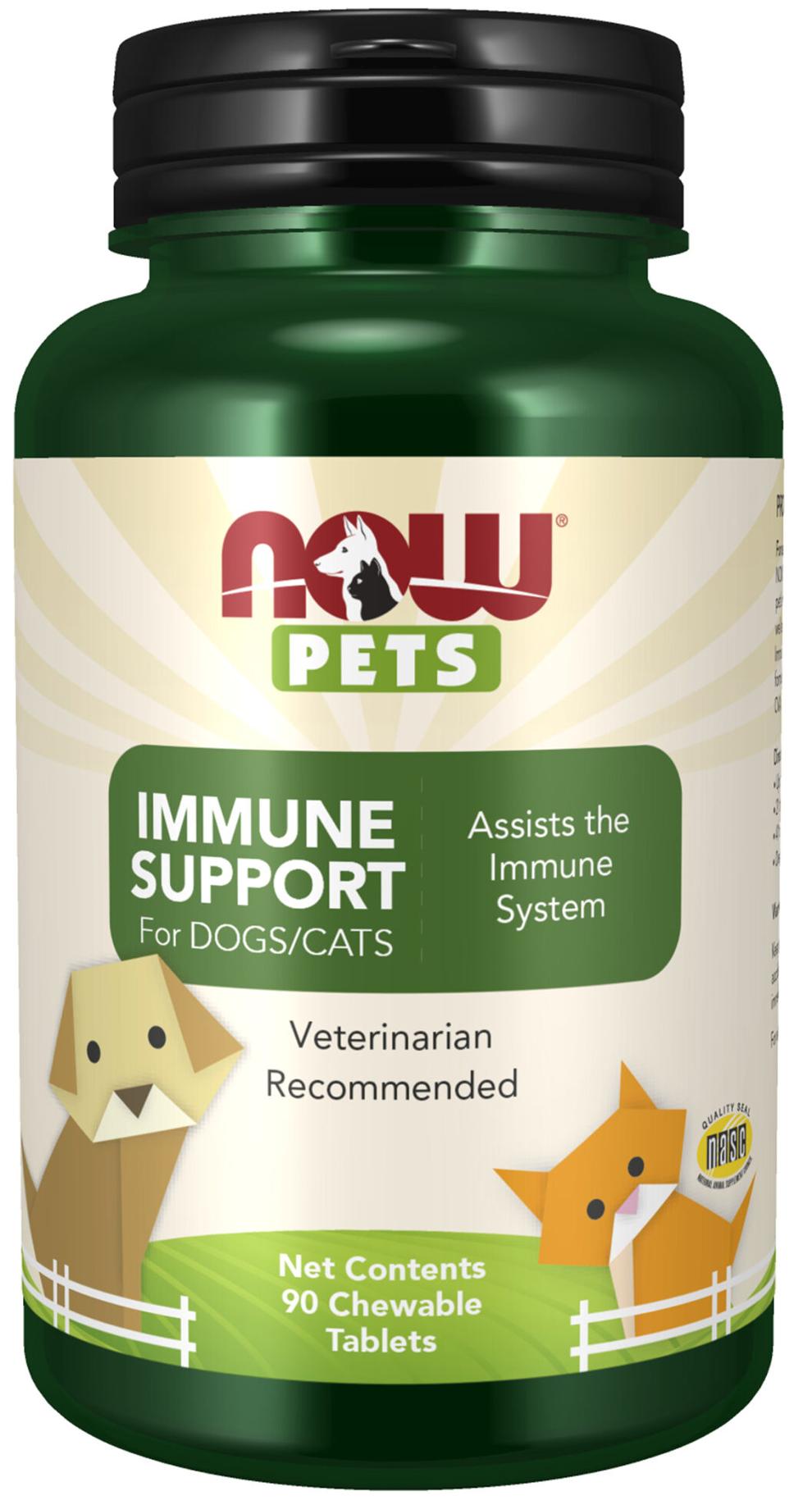 NOW Pets (nowfoods.com) Immune Support Chewables for dogs and cats are designed to help support a pet's immune system and innate resistance to pathogens, as well as help to enhance liver and kidney function. The high-quality supplement is formulated with a proprietary organic mushroom blend including turkey tail, sun mushroom and more. Other natural botanicals are included, such as milk thistle, turmeric, red clover and ashwagandha. Immune Support is now formulated with a fish flavor. 

Grizzly Pet's (grizzlypetproducts.com) Grizzly Algal Plus is made with marine micro-algae, and is an animal-free and fish oil-free source of omega fatty acids, including EPA and DHA. By utilizing marine micro-algae, Grizzly Algal Plus provides pet parents with a skin and coat supplement that is sustainable, does not have a fishy smell or odor and is free of concerns regarding ocean-borne contaminants. Grizzly Algal Plus helps promote a shiny coat and maintain healthy organs.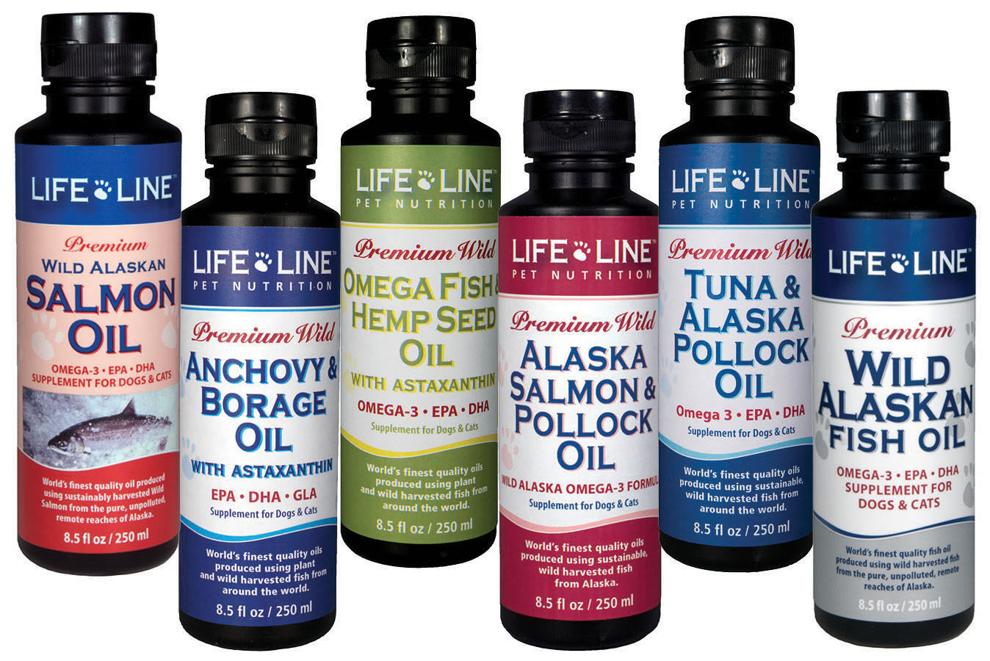 Life Line Pet Nutrition's (lifelinepet.com) line of fish oil supplements combine ingredients that support a pet's skin, coat, brain, eye, and heart health. Packaged in the U.S. from responsibly-sourced ingredients, the new oils are ultra-purified, refined and third-party tested to verify purity. All oil products are available in 8.5 oz., 16.5 oz. and 26 oz. bottles with drip free caps.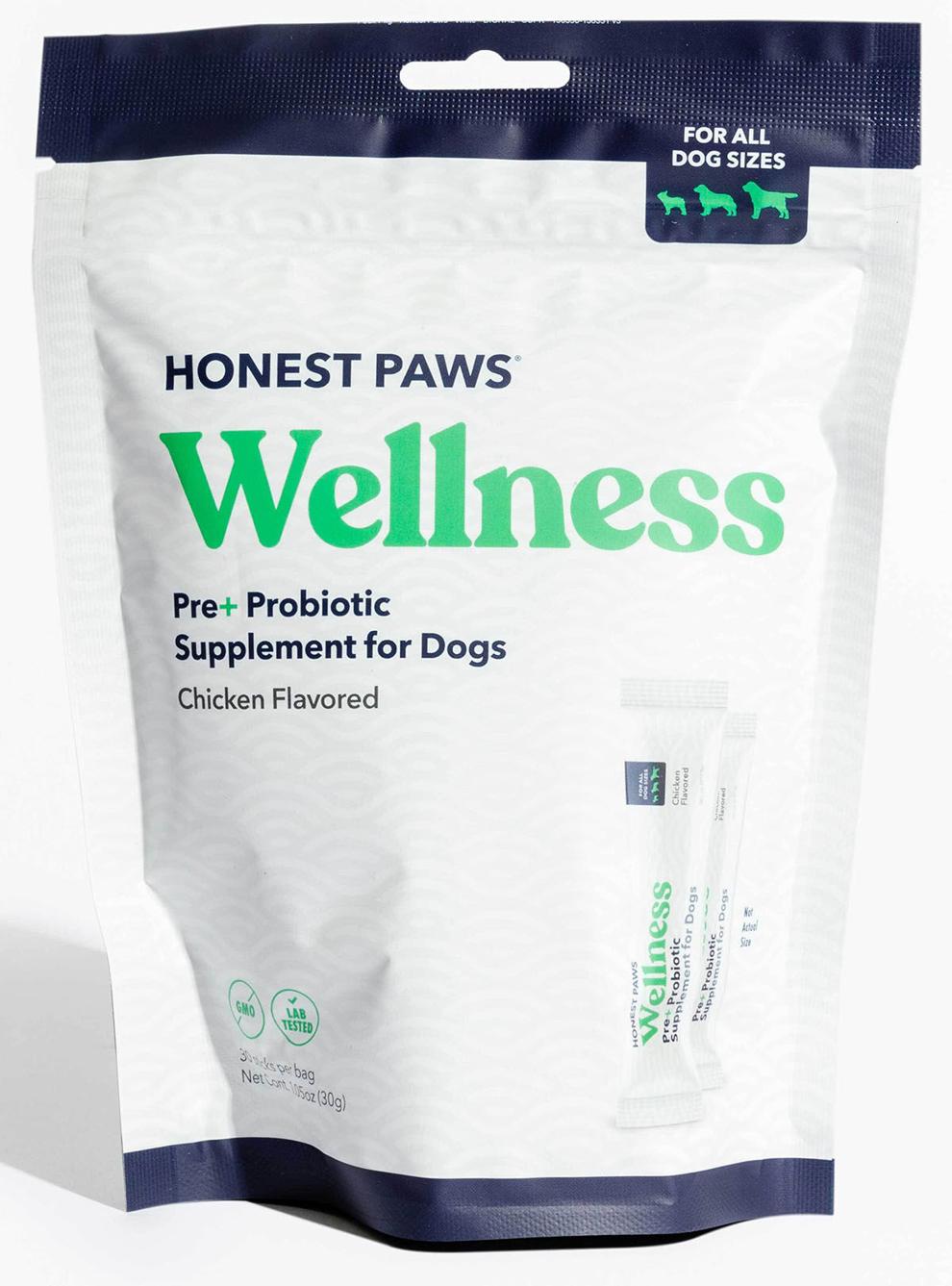 Honest Paws (honestpaws.com) Pre+ Probiotics is custom-formulated to help support a dog's digestive system. The prebiotic helps promote the growth of good bacteria in the gut, and the added probiotic aids in digestion and helps maintain a healthy balance in a dog's gut. All ingredients help to fight free radicals and support a dog's healthy immune system. 

Pet Alive's (nativeremedies.com/petalive/) PetCalm Granules are a safe, non-addictive, FDA-registered 100 percent natural homeopathic OTC medicine specially formulated to relieve acute symptoms of fear and nervousness in cats and dogs, helping to calm and soothe a pet back to a balanced mood. PetCalm comes in a convenient, dissolvable granule form, which can be sprinkled on a pet's food or directly onto her tongue. The product is safe for animals of all ages and sizes.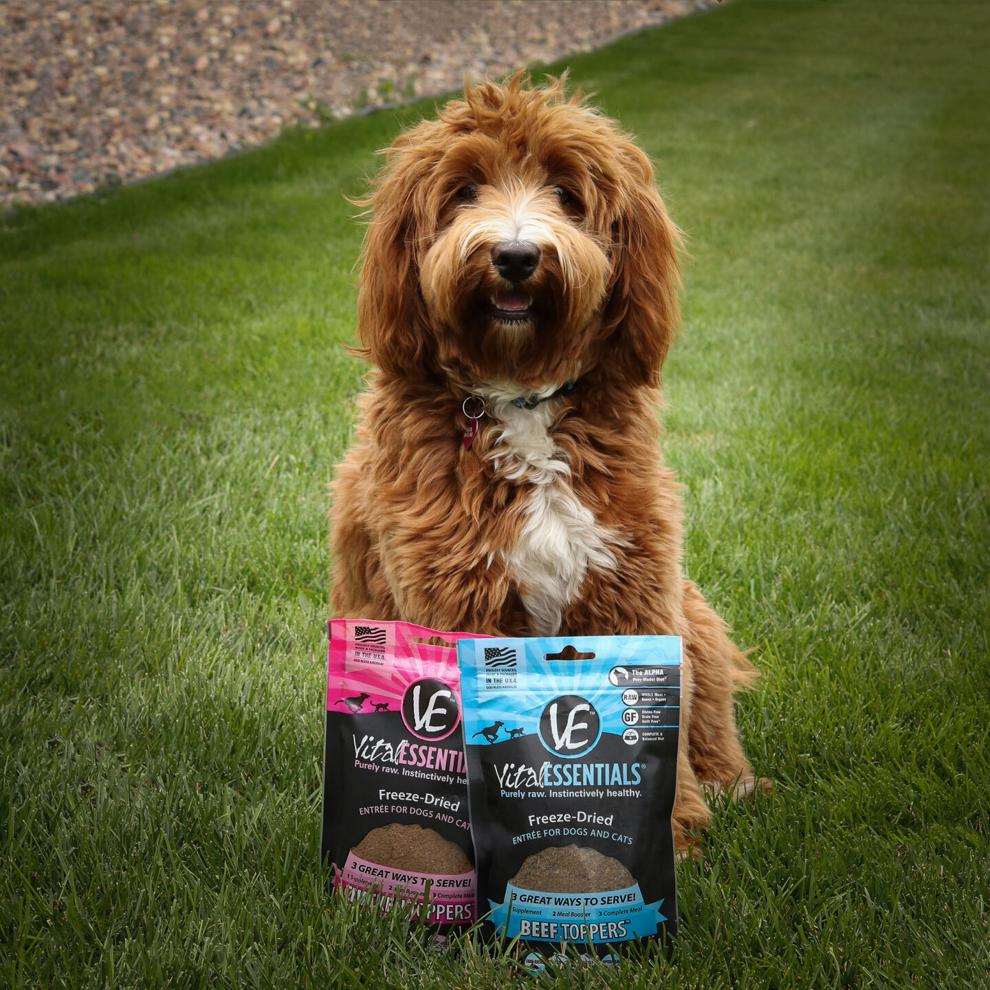 Vital Essentials (vitalessentialsraw.com) Freeze-Dried Toppers are a versatile, 100 percent protein meal mix-in for dogs and cats. Available in three proteins—Beef, Chicken and Turkey—toppers can be used as a nutrition boost to supplement a pet's current food, a meal mix-in or as a meal or gravy pour over when mixed with water or broth. Vital Essentials Toppers are freeze-dried and are ideal for dogs and cats of all ages, sizes and health conditions.
Podium Pet Product's (podiumpetproducts.com) Dog Rocks is an original solution to prevent dog urine burn marks on lawns. Dog Rocks are 100 percent natural, come with no side effects and do not change the pH balance in a dog's urine or drinking water. Simply placing Dog Rocks into a dog's drinking water bowl, Dog Rocks will start to act as a neutralizer and absorbs impurities that cause grass to burn from urine.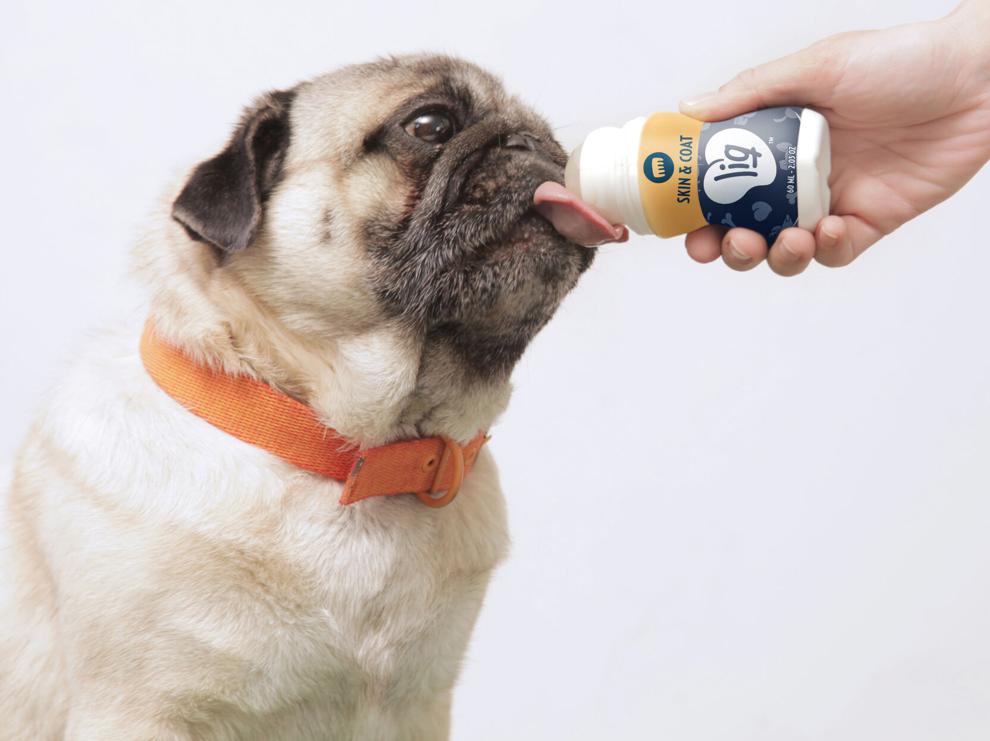 LIQ (liq.pet) is a low-calorie, liquid treat for dogs and cats. The treats help promote healthy weight and deliver key nutrients. There are three different formulas to choose from: Skin & Coat (Dogs & Cats) Hip & Joint (Dogs) Stress & Antioxidant (Dogs). LIQ treats have only 1 calorie per 6 licks.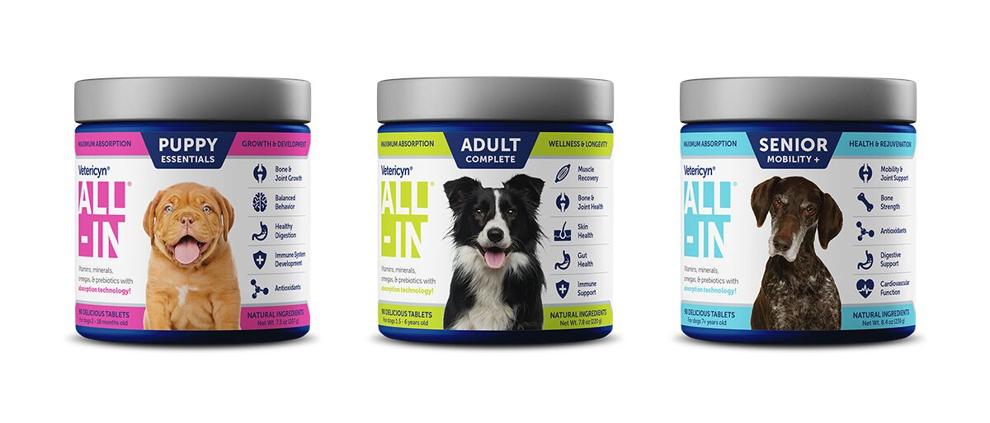 Vetericyn's (vetericyn.com) ALL-IN dog supplement features essential nutrients and is backed by cutting-edge absorption technology. ALL-IN is available in three life stage formulas: Puppy Essentials, Adult Complete and Senior Mobility+. Each formula contains a bioactive blend of prebiotics, antioxidants, vitamins and minerals. With support for bone and joint, digestive, cellular, bone, cognitive, cardiovascular and immune health, ALL-IN is complete and balanced nutrition in one tablet.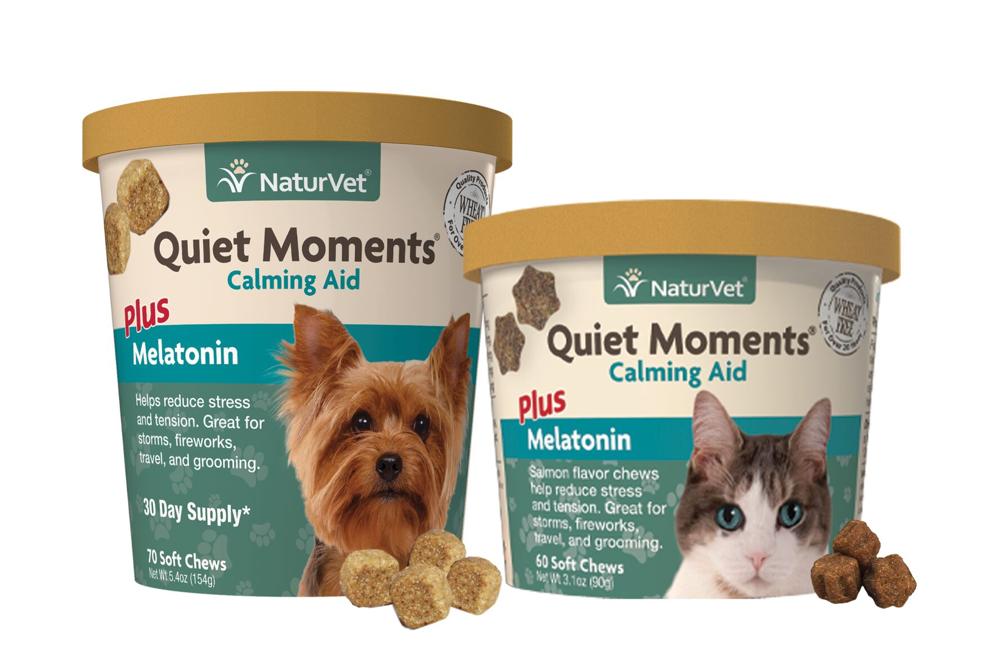 NaturVet's (naturvet.com) Quiet Moments is veterinarian formulated with a unique blend of thiamine and L-tryptophan to help reduce stress and tension, melatonin and passionflower to help promote rest and relaxation, and ginger and chamomile to help support sensitive stomachs. Quiet Moments is available for dogs in soft chews, tablets and drops, and available for cats in soft chews and drops. Quiet Moments is also available with Hemp Seed.