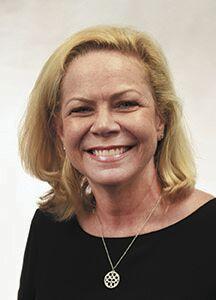 Generally, when association members think of industry events, the first thing that comes to mind are big trade shows like Global Pet Expo. For certain, these busy, boisterous and often exhausting events are ideal for showcasing and learning about the latest product offerings; but for industry leaders who want to exchange ideas and tackle problems in a relaxed, collaborative setting, the Pet Industry Leadership Summit is the place to be.
Jointly presented by the Pet Industry Distributors Association (PIDA), American Pet Products Association (APPA), Pet Industry Joint Advisory Council (PIJAC) and World Pet Association (WPA), the seventh annual Summit will take place live at the Sheraton Grand at Wild Horse Pass in Phoenix on January 24–26, 2022. As the only high-level networking event that taps the collective expertise of top executives from every segment of the pet care channel, it's an opportunity to take a break from daily operations to address shifts in the marketplace and return with a fresh perspective on how to best move forward. 
Thought Leadership Lineup
While the pet industry has been fortunate to experience a boost in business during the pandemic, we haven't been immune to post-pandemic challenges such as trade restrictions, labor scarcity and rising commodity prices. The Summit's world-class educational programming will address these issues on both big-picture and granular levels. 
You can look forward to inspiring keynote presentations and detail-oriented breakout sessions that will provide critical insights and help you develop a blueprint for success in the upcoming year and beyond. 

Navigating Business Cycle Shifts
The Summit gives you exclusive access to experts like business cycle analyst and economic forecaster, ITR Economics CEO Brian Beaulieu. Our friend and longtime keynote speaker has helped us manage growth in uncertain economies for the past several years. He filled the house at The Summit 2020 and drew more than 200 registered attendees to watch his live stream at this year's digital event. Many say that Beaulieu's talks alone are worth The Summit's price of admission. 
Beaulieu will discuss how post-pandemic policies and deficit spending are laying the foundation for higher prices down the road, which will stay with us beyond 2022. Fortunately, pressures on the economy and in the marketplace allow some breathing room to get our business processes in order before the next round of inflation hits and the labor market gets even tighter. Don't miss this chance to gain a better understanding of what's in store for the future and receive professional, firsthand advice on how to cope.
Driving Performance In The New Work World
If one thing is for certain, it's that C-level executives will ring in 2022 with big questions about what's next for the pet industry and the world at large. What will work look like? Where will it take place? How will we best serve and support employees and customers? Summit keynote speaker and workforce trends expert Seth Mattison will share his perspective on the leadership skills and competencies that will be required to elevate performance and shape the outcomes of this transformational era.
Mattison has been featured in The Wall St. Journal, Forbes and Entrepreneur and has worked closely with brands including Mastercard, Johnson and Johnson, IBM, The Dallas Cowboys, PepsiCo, and more. He will provide a framework for designing compelling employee experiences—both in person and remote—and lay out hybrid workplace strategies that meet both talent and business needs. 
Transforming Multi-Generational Teams
Complicating employee management challenges is the fact that today's workforce spans five generations, who have experienced the pandemic in different ways. On one end, younger generations are beginning their careers during one of the largest global upheavals the world has ever experienced. On the other, workers nearing retirement must learn how to conduct business in an increasingly digital environment. It can be a struggle to find the right balance between their sometimes-conflicting needs. 
Meagan Johnson is a nationally recognized generational studies expert, author and humorist who has worked with Boeing, Intel Corporation, American Architectural Manufacturers Association, TransUnion, and more. Rather than promoting stereotypes, Johnson explores what drives different generations to succeed. Using a combination of client interviews, industry research and video, her keynote will focus on how to build a culture of multi-generational collaboration. Attendees will leave with techniques that they can put in place immediately. 
Sourcing Pets Responsibly
During the shutdown, both new and existing pet owners enjoyed the benefits of the human-animal bond while helping to reduce shelter and rescue populations. Demand has increased for all kinds of companion animals, including fish, birds, reptiles and small mammals. At the same time, lawmakers and regulators have proposed a number of new restrictions on the trade and transportation of a wide range of animals in an attempt to prevent the spread of zoonotic diseases.
What does this mean for the availability of responsibly bred and collected animals? Where are pet owners finding their pets today and how will that change in the future? And what can we do to ensure the health and well being of pets, pet owners and all of us who care for them? The Summit's industry panel presentation will shed light on these issues and discuss how we can maintain a safe and sustainable pet supply. It's a must-attend session for all leaders in the pet care community. 
Get the Full Breakout
The Summit's non-concurrent breakout sessions will be led by subject matter experts including Packaged Fact's David Sprinkle, FINN Cady's Michael Johnson, MAPP Trap's Ron Solomon and APPA's Julie Springer. These data-driven meetings will delve into information you need to drive your business forward in 2022 and beyond—including new insights from the 2021–2022 APPA National Pet Owners Survey Generational Report.
You can find the full schedule, session descriptions and registration details at www.pida.org/summit. As a value-added bonus, every attendee gets a free digital login for post-show access. January will be here before we know it, so register now! PB
Celeste Powers, CAE, is the president of the Pet Industry Distributors Association (PIDA). PIDA's mission is to enhance the well-being of the wholesaler-distributor, to promote partnerships with their suppliers and customers, and to work cooperatively with other organizations in fostering the human/companion animal bond.