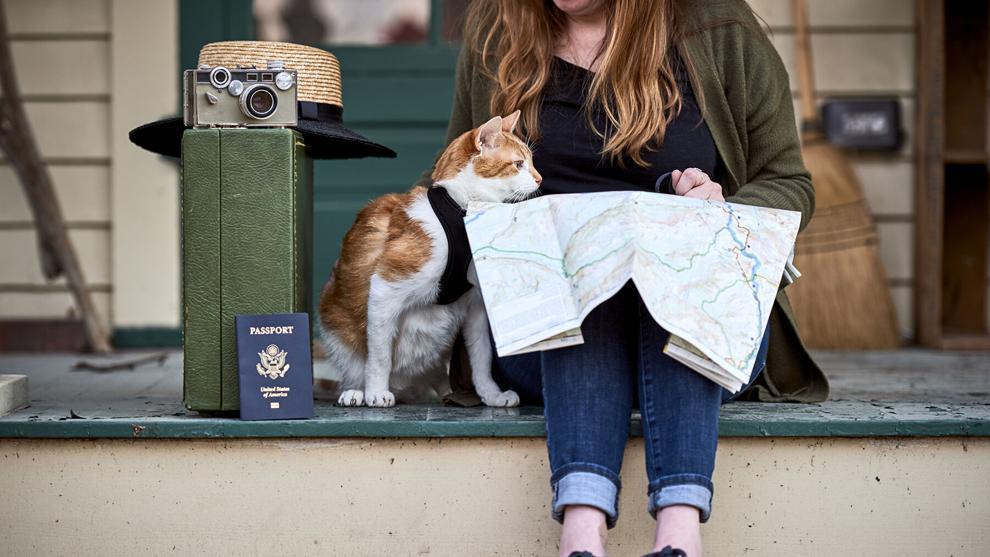 After being stuck indoors for a year, humans, along with their pets, are ready to hit the road. In April, the Centers for Disease Control and Prevention (CDC) announced that people who are fully vaccinated against COVID-19 can travel freely in the U.S., without tests or quarantines. Even with this recent update, the pandemic still continues to significantly impact vacation plans. In addition to mask mandates and cleaning protocols in airports, there are fewer flights available, and new rules related to service dogs on planes. These changes have not decreased pet owners' enthusiasm about travel, but it has made them think differently about how to travel and what products they'll need. As a result, pet owners are looking for products such as carriers, harnesses and more to keep pets safe and comfortable. 
Driving Sales

 
Many travelers hit the road before the CDC issued guidance, including the often-reported segment of people who adopted dogs and cats during the pandemic. 
"Over the last year, specifically, there was a notable spike in pet ownership and interest in safety products that can likely be linked to the pandemic," says Bryant Baxter, marketing sales coordinator for EzyDog. "Despite travel restrictions, sales within the travel category continue to grow."
To stay safe and socially distant, more families opted to take road trips instead of flying or using public transportation to destinations this past year. 
"Pet owners are packing their bags and choosing to hit the road by car, rather than opting for mass transit modes of transport like trains, buses or planes," explains Michael Leung, co-founder and lead product designer for Sleepypod. "These socially distanced day trips and vacations include outdoor activities like walking and hiking." 
As a result of the pandemic, there's been a greater interest in safety-focused travel products—especially ones specific to traveling by car. 
"While travel products haven't historically been a staple in the pet owner's toolbox, the pandemic has possibly shifted the societal mindset to be more safety oriented than it was before," Baxter says. "This may have driven consumers to safety-focused travel products, and direct payments may have given them the funds to buy into a category they otherwise may not have considered." 
Before the pandemic, some states enacted laws requiring dogs to wear a restraining harness or other device to restrict their movement in a vehicle. These rules were another factor that helped boost sales in car-safety products for pets. To meet rising demand, EzyDog offers products such as The Drive Harness, which has passed safety standards in the U.S., Europe and Australia. Consumers are looking for crash-tested travel solutions, Baxter says, as well as seat covers, restraints, and travel bowls. 
As another example, Coastal Pet Products also offers a crash-tested product, the Bergan Auto Harness, and partners with Paws to Click, a program that provides consumers with recommendations to keep them and their dogs safe during road trips. 
"Consumers want products that they can trust to keep their pet safe," says Sheila King, category manager. 
Pet parents are also looking for products that help ensure an easy transition from riding in the car to walking outside. The Bergan Auto Harness has two loops in the back to secure the dog to the seatbelt, and can also be used as a walking harness. 
Outdoor Adventure
Pet owners are not only stepping outdoors, but they are going outside their comfort zones, says Leah Angelos, sales manager for ZippyPaws. 
"They have taken interest in other activities such as hiking or traveling to other outdoor destinations like lakes or parks," Angelos says. "In fact, at ZippyPaws we have seen a 20.4 percent increase in sales with our adventure products from 2019 to 2020 alone." 
In addition to harnesses and other products related to staying safe inside a vehicle, retailers should make sure they have an assortment of leashes, travel bowls and life jackets, especially in the summer months.   "It is important to make sure pets have access to food and water with Adventure Bowls and to avoid overheating with accessories such as Cooling Vests," Angelos adds. 
Naturally, after being cooped up inside, people are looking forward to traveling outdoors with their pets, including cats. 
"The cat market is booming," says King. "Consumers are traveling and hiking with not just their dogs, but cats too." 
To take advantage of these trends for dogs and cats, retailers should stock an assortment of these products in-store, and be prepared to highlight their benefits. Consumers are looking for value, especially now that they're paying closer attention to their pets' needs than they were pre-pandemic, says Leung. 
"Pet adoptions skyrocketed after the pandemic started, so everyday pet essentials needed to be purchased for each new furry family member," Leung says. "Sleepypod's Everyday Collection of pet items offer value for pricing because of the durability of the items in the collection, so have been a great go-to item for new pet owners."
Trends in Travel
Some habits formed during the pandemic, such as people's focus on health and exercise, not to mention the opportunity to go outside and bond with their pets, will likely continue. So will the need for new products, and consumers look for dependable walking harnesses and leashes that are safe and comfortable. 
"It is important to choose leashes that have been tested to not break under stress and harnesses that do not allow pets to back out or escape," Leung says. 
Of course, some travel-related trends predate the COVID-19 crisis. Traveling with a pet has always been, in many cases, a much different experience than traveling without one. 
"The biggest trend I've seen is the way that pets influence people's thoughts about traveling," says John Hollingsworth, sales director for Dexas. "The top three things they consider is: where they go, where they stay and how they travel." 
In terms of how they travel, another factor encouraging people to travel with pets by car is that last December the U.S. Department of Transportation announced it was revising its Air Carrier Access Act (ACAA) regulation on the transportation of service animals. The rule does not consider emotional support animals to be service animals, and a service animal is specifically a dog that is individually trained to perform tasks for a person with a disability.  
That has shut down air travel for some. "People don't want to get to the airport and be rejected and miss their flights," Hollingsworth says. 
As a result, consumers are buying products for car travel, including items that satisfy basic needs. "The basics are food and water…," Hollingsworth says. "We can stop and get a cheeseburger but there is not a drive-thru where you can get dog food." 
While some dogs wouldn't mind a drive-thru cheeseburger, humans know they need to pack dog food. Dexas is known for its Snack-DuO, which fits in a cupholder and has two chambers inside the bottle cylinder, one to hold water and the other to hold kibble or treats. The company recently extended its Snack DuO line with three new color variations, and also makes collapsible bowls. 
Overall, the past year has opened many people's eyes to wide range of products out there designed to make traveling with pets easier than ever. 
"A lot of people thought this is fun, we're closer to home and seeing things we all forgot about," Hollingsworth says. "I think people had some realization that there are products that make it easy to travel with pets, the dog enjoys it, we enjoy it, and we don't have to have anxiety of leaving pets at home."  PB