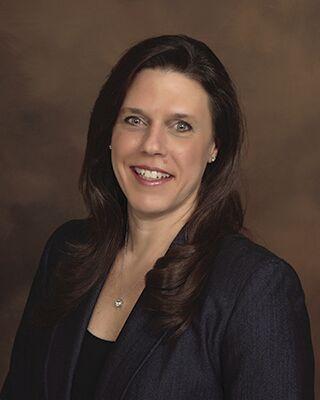 According to the American Pet Products Association's (APPA) Generational Report, Volume 4, Millennials are the largest cohort of pet owners, representing 32 percent of U.S. pet-owning households. Baby Boomers and Gen X are the second- and third-largest segments of pet owners (27 percent and 24 percent, respectively). Just like different pets prefer varied types of toys, treats and habitats, different generations of pet owners have unique preferences when it comes to shopping for their furry, scaled or feathered friends. An awareness of attitudes and behaviors specific to each generation is essential to ensure that product offerings are customized to meet their needs. 
From purchasing to finding out about new pet products, consumers of all ages increasingly turn to online channels. In fact, in the current survey, the number of online purchases of pet care products increased from 2018 across all generations, with Millennials having the highest percentage who increased the number of times they shopped online for their pet (62 percent). 
With this shift toward online channels has come a shift away from shopping in-store. Millennial pet owners note the largest swing from shopping in-person for pet products prior to the pandemic (54 percent) to shopping online for home delivery during the pandemic (51 percent). Two-thirds of Baby Boomers and Gen X shopped in-person before COVID-19. During the pandemic, these two generations are more evenly split between continuing to shop in-person and shopping online for home delivery. Here are three trends to consider when it comes to reaching your target audiences and meeting their preferences:
Online Purchasing 
As mentioned, online purchasing is up across generations with Gen Z and Millennials demonstrating the highest percentages for purchasing all categories of pet care items online. More than 80 percent of Gen Z and Millennials say they purchased pet food and/or treats online in the past 12 months, significantly more than Gen X or Boomers. This same pattern is repeated for all other pet care categories in the survey. Significantly more younger pet owners purchase pet medication, toys, litter/bedding, grooming supplies, vitamins/supplements and other supplies online than the older generations. Gen Z and Millennials are also more likely to purchase pet care items online via subscription than their older counterparts.
New Product Awareness
The current Survey reveals that the internet replaced store browsing as the No. 1 way pet owners learned about new pet products. Millennials display the greatest change in behavior, with 74 percent using the internet and only 37 percent browsing in a store. On the other hand, Baby Boomers report equal percentages for store browsing and using the internet. 
When it comes to where consumers are looking online, 47 percent of Millennials and 43 percent of Gen Z pet owners report they learn about new pet products via social media. Specifically, more Millennials name Facebook and YouTube as their top online sources, while Gen Z show a strong preference for YouTube. Gen X pet owners also turn to Facebook to learn about new pet products, while more Boomers go to pet product company websites. 
Preferred Way to Purchase Online
Pet owners who purchased items online for their pet were asked to indicate if they have those items delivered to their homes or shipped to a store for pickup, either inside or curbside. Gen Z pet owners preferred to purchase pet care items online and pick them up inside a store. One-quarter or less chose to have items delivered to their home. Approximately one-third ordered medications and vitamins/supplements online and then picked them up curbside. Among Millennial and Gen X pet owners, 30 to 40 percent purchased online for home delivery. For most items, between 40 and 50 percent preferred the in-store pick-up option. Baby Boomers favored picking up pet treats, toys and litter/bedding in-store while they reported having pet food, vitamins/supplements and other supplies delivered to their homes. Medication and grooming supplies were split evenly between store pickup and home delivery for Boomers.
All of these trends are important to keep in mind as you are shaping business plans, solidifying your online presence and determining how to best supply consumers with their preferred pet products. Doing so will not only help your business succeed and grow in the near term, but it will also help prepare for the future, as many of these trends are here to stay. For example, when asked how they believe their online purchasing methods will change in the next year, Millennials have the highest percentage who anticipate they will increase use of online purchasing for both home delivery and in-store pickup. In fact, for all generations, less than 10% of pet owners anticipate decreasing their use of online purchasing with either delivery or pick-up options, while nearly half say their use of these methods will stay the same.
For more information, visit americanpetproducts.org/pubs_survey.asp. If you are a member of the media looking for specific data for your story, please contact appa@fwv-us.com.
Anne Ferrante is senior vice president, member relations and business development, for the American Pet Products Association.