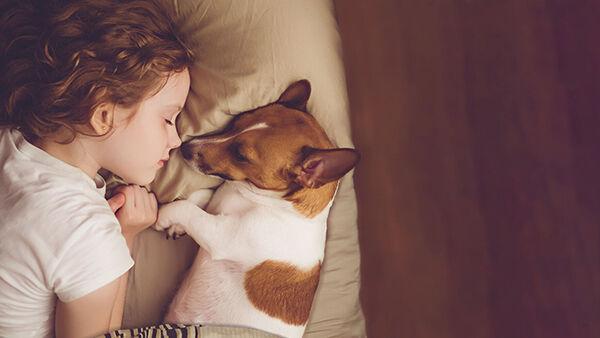 Pets have played a central role in comforting Americans during the COVID-19 pandemic. The pet care community—retailers, distributors, manufacturers, veterinarians, and other service providers—were essential players as millions of new pet owners sought advice and products to care for their pets. The industry set a new benchmark in 2020, generating over $100 billion in annual sales in the U.S. We are bullish for the coming year, projecting growth of 5.8 percent—well above the historical average of three to four percent. 
Change is the one constant that we can count on in our industry, and the pandemic has had a profound impact on pet owners' attitudes and buying habits. Understanding these changes and adapting to the needs of a new generation of pet owners will separate winners from losers in this complex retail environment. 
For over 30 years, the APPA National Pet Owners Survey has been one of the foremost providers of consumer research in the pet market. It is the pet industry's most comprehensive resource, providing insight into the demographics, buying habits and other traits of owners of dogs, cats, birds, small animals, reptiles, freshwater fish, saltwater fish and horses. 
It will come as no surprise that, in the upcoming 2021-2022 APPA National Pet Owners Survey, we see steady growth in pet ownership, as well as pet owners buying significantly more online. However, the survey also sheds light on the resilience of local brick and mortar, as pet owners continue to frequent their local pet stores, reinforcing the sense of community and familiarity local retailers bring. 
The 2021-2022 APPA National Pet Owners Survey reveals important trends that will shape how, and how much, pet owners will pamper their pets in the next few years. 
Pet Ownership
Pet ownership increased from an estimated 67 percent of U.S. households that own a pet to 70 percent—an all-time high. Millennials are the largest cohort of pet owners at 32 percent (up from 31 percent in 2018), followed by Boomers at 27 percent (decreasing from 29 percent), and Gen X at 24 percent (decreasing from 26 percent).
Spending
Spending on pet food and supplies has increased in the past year, with 35 percent of pet owners saying they spent more on their pet in the last 12 months than in the preceding year. This increased spending is led by Gen Z (50 percent) and Millennials (49 percent). This is likely to continue as more members of Gen Z come of age and enter pet ownership, and as more Millennials (now age 26-40) increase their earnings and subsequent disposable incomes. 
As pet owners were home enjoying more time with their pets during the pandemic, we saw an increase in spending on food, wellness-related products and services, and other pet care items. Amongst both dog and cat owners, reported spending on food rose approximately 11 percent. The average number of vet visits increased slightly for both dogs and cats, with 35 percent of dog owners reporting three or more visits in the prior twelve months. Vitamin and supplement spending amongst dog owners rose approximately 40 percent this past year, as did their spend on shampoos and conditioners. 
Dogs were on the move, with their owners spending more on leashes (average spend of $35), harnesses/halters (average spend of $53) and decorative collars (average spend of $47). Both dogs and cats were pampered with new beds with a reported increase in spending of 35 percent amongst dog owners and 24 percent amongst cat owners. 
Shopping 
Online shopping increased to 86 percent of total pet owners, from 72 percent in the prior study. Before COVID, 60 percent of pet owners usually purchased pet products in person at a brick-and-mortar store. During COVID, in-person shopping dropped to 41 percent, bringing it more in line with the 46 percent of pet owners who usually purchase online and have their purchases shipped to their home. Still, online shopping is unlikely to overtake in-person shopping any time soon, as approximately half of pet owners still prefer to shop in person at brick-and-mortar stores.
Premiumization, Humanization & Sustainability
Pets as part of the family is an ever-increasing sentiment, and this year of COVID has further solidified their place in our homes and families. Approximately 73 percent of pet owners agree that pets bring family members closer together. Humanization, premiumization and sustainability are at the forefront of pet owners' purchasing decisions, with nearly 50 percent weighing in on their preference for products that consider these three factors.  
Premium products and ingredients, particularly when it comes to food, are very important to pet owners. Non-GMO and human-grade ingredients lead their preferences, with 19 percent and 13 percent, respectively, purchasing food with these attributes. Foods with novel proteins, superfoods, ancient-grains and plant-based foods are also cited as being important ingredients in their pet's diet. Pet owners also reported their preference for food with environmentally friendly packaging (12 percent) and sustainably and humanely sourced ingredients (7 percent).
We have learned a great deal from the past year—how adversity fosters innovation and that the pet care community is incredibly resilient. The more you understand the factors that motivate purchasing decisions by today's pet owners, the better positioned you will be to meet the needs of those customers and be their preferred solutions provider. For more information, visit AmericanPetProducts.org/Survey.
Steve King is president and CEO of the American Pet Products Association (americanpetproducts.org).