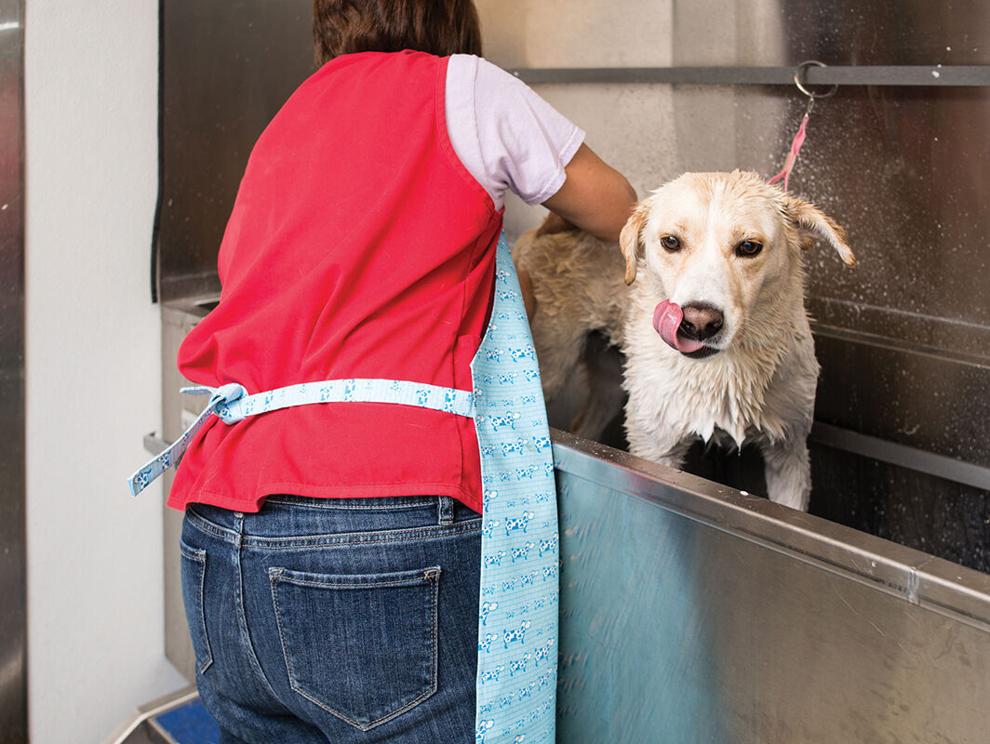 More Americans have pets than have children who live with them—and the numbers are not even close. Roughly 67% of U.S. households (84.9 million) have pets, while only 33.5 million have children.
Many grooming businesses are seeing customers roaring back after pandemic closures. After months of bathing, grooming and nail trimming pets themselves, pet owners now value grooming services more than ever. So, it should come as no surprise that the grooming business forecast is good. Research analysts are predicting a near tripling of the U.S. pet industry by 2030 because of the consumer behavior of current 18- to 34-year-olds. These behaviors include:
Greater pet ownership
More willingness to prioritize pet spending over personal spending
High attachment to pets as family members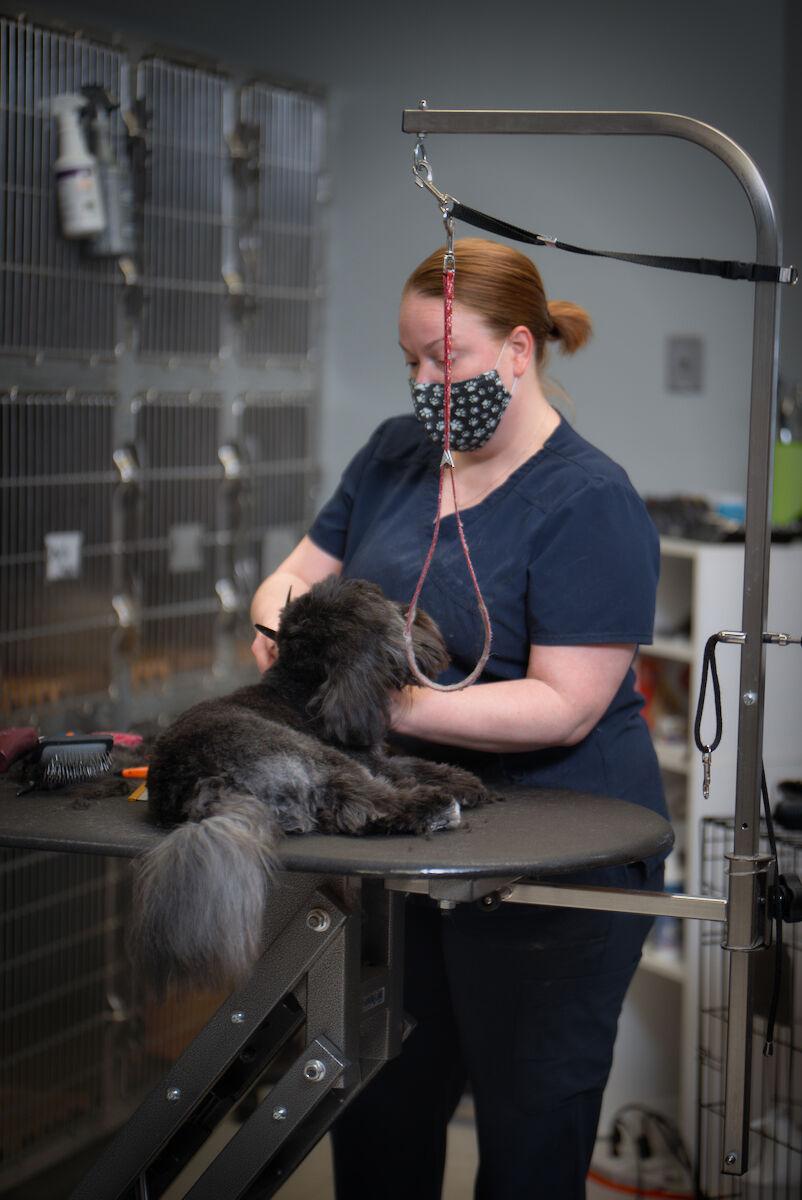 Making Your Plan
All indicators point to pet owners continuing to want high-quality and premium services for their pets. Make this the year you create a long-range plan for your salon.
Grooming is hard work, and it takes a toll on a groomer's body. As soon as you can, invest in durable equipment that takes some of the work off your body. In addition, having newer equipment attracts groomers and bathers to work for you. Employee satisfaction surveys in animal care frequently cite feeling satisfied and having access to good equipment as motivators for staying at a business.
Shor-Line is having a Year End Sale, and most grooming equipment is discounted.
Purchasing for Durability
As artists, groomers make a name for themselves by the beauty of their grooming and the special touches and services they offer customers. These extras will rise and fall with trends.
Ironically, investing in durable, high-quality equipment saves time and money but better equipment, like Shor-Line Grooming Tubs and Tables. All of the equipment is designed for safety for both the groomer and the pet. Buy the best, most durable equipment you can afford.
Grooming tables, such as the Elite and Big Top™ Grooming Tables, have near maintenance free jacks. This lets you be the groomer, not the mechanic. You can count on a steady, quiet lift each time.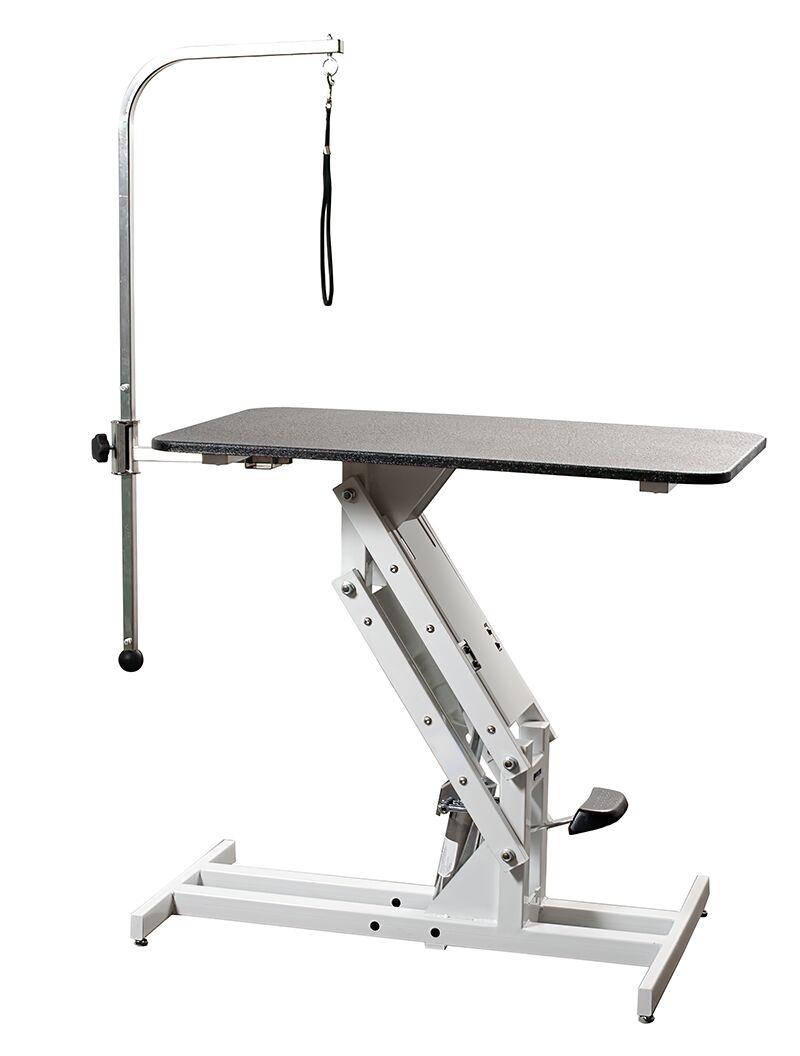 Ergonomics
Bathing and grooming are two of the most labor-intensive jobs in the industry. There are lots of repetitive action with your back, arms and hands. Proper positioning height will reduce stress on your shoulders and lower back.
As an example, Shor-Line's Elite Grooming Tub has PVC-coated floors that can rest in one of three positions—at the tub bottom, part way up on the tiedown bars, or at the top edge. This protects the bather's lower back because a small dog can stand on top. This allows bathers to keep a 90-degree bathing angle, which helps protect from awkward lower back torquing.
Position is especially important with grooming tables. Finding a table that lets you choose a neutral position makes a big difference. Remember, the angles of your back, shoulders and wrists are important to helping to prevent overuse injuries.
Any groomer can tell you that rounded corners on a table can make all the difference. The last thing you want as you slide around the table is to catch your hip on a square corner! That's why the Shor-Line Grooming tables have rounded corners.
Investment Tips for Start-Ups
It is easy to cut corners on equipment when you are starting your business. Moving from hobby grooming to full-time professional grooming is a big step.
Think about how several of the professional grooming chain businesses operate. They invest in high-quality, durable grooming tables. They did their research and discovered the benefits for both groomers and the bottom line.
Shor-Line launched a new entry-level, no frills grooming line in 2021. Shor-Pet includes the Shor-Pet Grooming table, an optional heavy-duty grooming arm and the All-Purpose Table. The idea is to keep key, durable features on products at value prices.
Why Invest Now?
Only you can answer that question once you know where you want to take your business and how fast it can and should grow. If you know you need extra equipment, locking in a price now makes sense.
During inflationary times, the more you can lock in your supplies and manage your cash flow, the better you will do.
There is a lot to be positive about in the grooming market, so plan for your bright future. Don't be afraid to invest once you have done your homework.