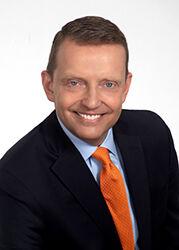 Why is it important to still hold Global Pet Expo even though it can't be an in-person event?
The pet industry is very much a relationship business. From trade shows to distributor open houses, retailers and manufacturers want to get together. Our 2020 show took place just weeks before the world literally changed before our eyes. Since that time, we have had so many conversations with loyal Global Pet Expo attendees representing all aspects of the pet care community. What we heard, overall, was a resounding call for us to find a way to keep this key event an option, regardless of the format.  
As time passed, we certainly began to explore all options, but as the new year approached, it became clear that the best option—the safe option—was to go digital. With that reality, we felt confident that we could recreate the Global Pet Expo experience in a completely digital format, and that's how Global Pet Expo Digital Access was born. In researching all of our options, we found a partner that understands the needs of consumer product trade shows and moved forward with planning what will serve as the bridge between our live 2020 and 2022 in-person shows. 
Our innovative platform offers simple solutions for exhibitors to set up their digital showrooms and provides buyers with easy, convenient access to search for companies, brands and products. We also have the ability to continue highlighting special aspects of the show, like the New Products Showcase, and all of the important educational opportunities.
How will Global Pet Expo differ from other online trade shows?
Global Pet Expo Digital Access is a B2B digital marketplace rather than a virtual trade show. That means participants are coming to do business.
Our focus in planning this event was to offer an experience that would give our buyers and exhibitors an opportunity to communicate and conduct business during a time that is integral to setting the stage for the upcoming year. Finding products is key, so we selected a platform that makes it as easy as possible for buyers to find products and then connect with exhibitors for more information.
Exhibitors have a multitude of options in creating their digital showrooms, where the buyers can easily navigate and access product information, so it is really easy to conduct business. They can get very specific with product descriptions, share photos and even videos.  Conveniently, there's also an option to stream product demos and live educational sessions in the exhibitor's showroom.
How will the online show connect buyers and vendors? What will the "show floor" look like?
Think about major, big-box retailers. When you enter these stores, you walk up and down the aisles browsing or looking for the product you need on the shelf. Similarly, when you visit their websites, you can easily check out featured products or go to the search bar to find something specific, quickly. Global Pet Expo in-person versus Global Pet Expo Digital Access is a similar comparison.  The buyer will still find exactly what they need, there will simply be a different process to do so.
The platform also boasts a robust lead-generation tool. Instead of a lead retrieval device that requires a booth salesperson to scan badges, the platform will automatically make engagement data available via an intuitive reporting tool. This will give our exhibitors the ability to focus on meeting and engaging with their customers, instead of worrying about recording lead data. 
What are some of the key features and resources of Global Pet Expo Digital Access?
We are working to mirror the live event as much as possible. The exhibit hall will have the same show hours as the live event. The New Products Showcase will also continue to be part of the digital event. Buyers will be able to see all of the new products, favor the ones for which they want more information and vote for the best new products of 2021. We will announce the winners during a special program on the last day of the event. This event, as well as a special state of the pet industry keynote virtual event, will be open to all registered attendees. 
As we recognize that, during these challenging times, flexibility is of the utmost importance, we will keep all exhibitor and education content available to participants through April 5, 2021.
Will Global Pet Expo be offering an educational component this year? What will be included?
Education will be an important aspect of Global Pet Expo Digital Access. This past summer, we reimagined the education program to better meet the ever-changing landscape of the pet industry. This resulted in the Global Learning Series, which will offer educational opportunities customized for retailers, distributors, exhibitors and other special groups.  
This comprehensive program incorporates learning events for all attendees on one of four pathways: The Retailer Success Series; Paws2Learn; APPA Learning Experiences; and Market Research Sessions. The pathways feature learning under specific "Knowledge Areas," including leadership, customer experience, public relations and marketing, human resources, profitability and growth, and other hot topics.
We are committed to offering diverse and inclusive learning experiences for the global pet care community, and for the first time in show history, we will provide all attendees with access to all of the education (buyers can go to exhibitor sessions and exhibitors to buyer sessions).
What can the industry expect from Global Pet Expo next year?
We look to the future with great optimism and recognize now, more than ever, the importance of connection. We're incredibly proud to be offering the Global Pet Expo experience despite the pandemic, and we look forward to the opportunity to return to Orlando for an in-person event in 2022.  PB