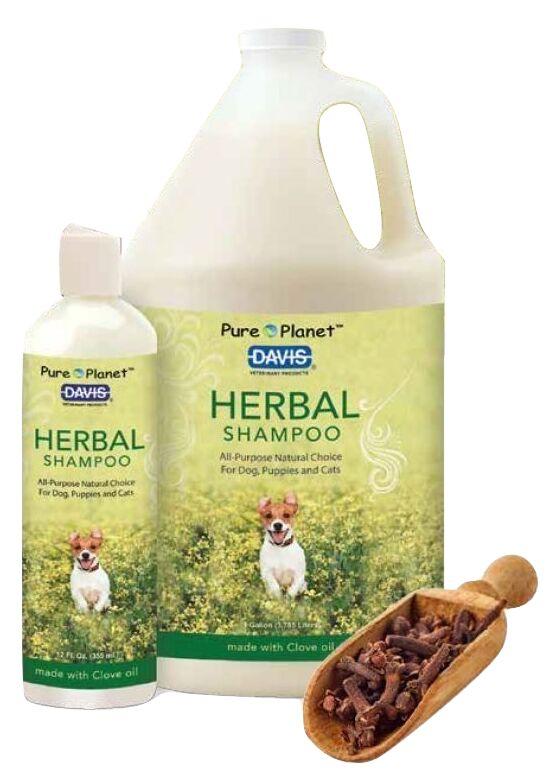 Davis' (davismfg.com) Pure Planet Herbal Shampoo is made with clove oil. The deep-cleansing and conditioning shampoo features an all-natural formula used to remove scaling and dander without the insecticides. The shampoo is naturally scented with botanical oils. It can be used at full strength or diluted with 10 parts water.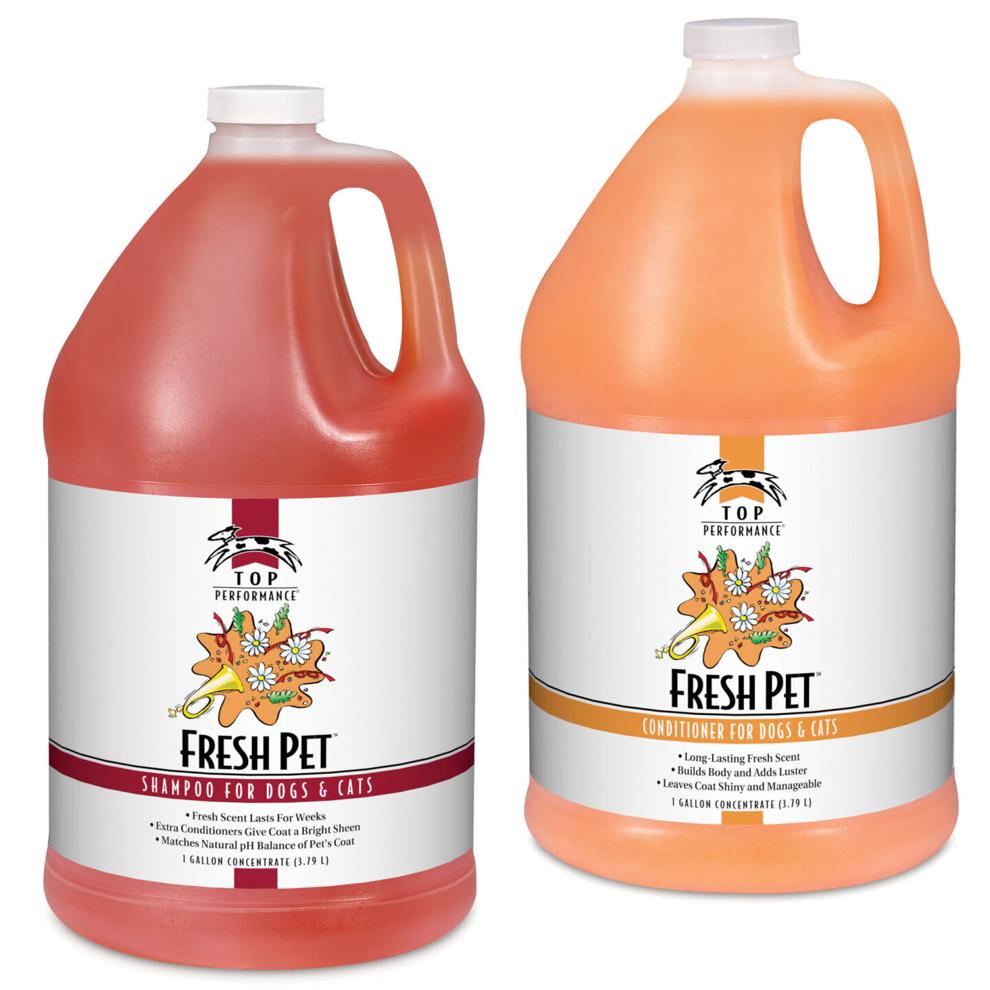 Boss Pet's (bosspetedge.com) Top Performance Fresh Pet Shampoo and Conditioner work together to reduce mats and tangles for easier comb-outs. The products build body and add luster to the coat, and features conditioning formulas and a pleasant, long-lasting fragrance. The product is safe for puppies and kittens over 6 weeks old. Both products are available in 17 oz., 1 gallon and 2 1/2 gallons; the shampoo also comes in a 5 gallon size.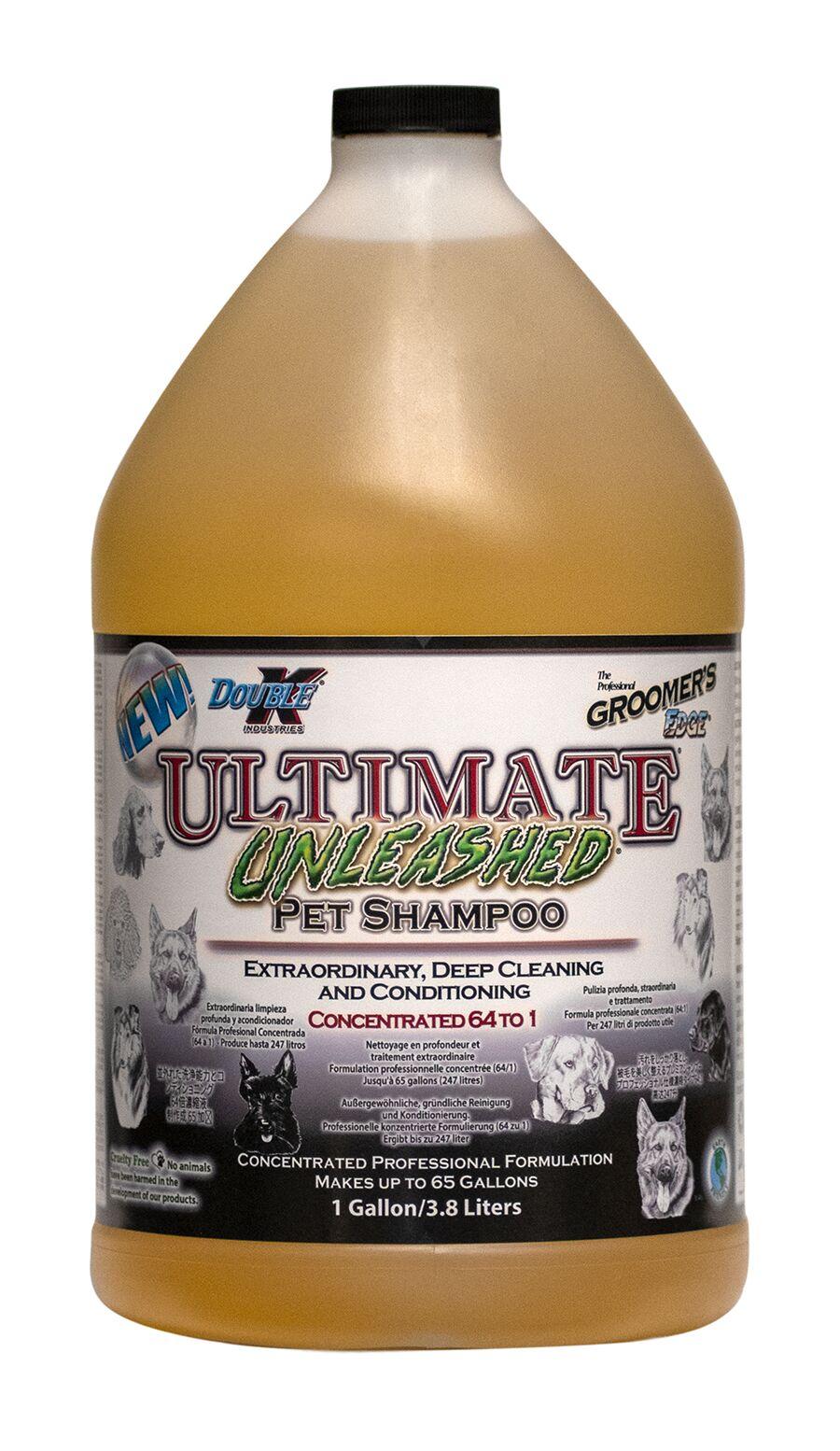 Double K Industries' (doublekindustries.com) The Groomer's Edge Ultimate Unleashed Shampoo is a professional pet shampoo with a concentration level of 64 to 1, with the power to deep clean, yet is gentle and safe for regular use. The product will allow most professionals to bathe over 300 dogs per gallon. Available in a fresh scent, the product can be used on dogs, cats, puppies, kittens, horses, cattle and other animals. Recommended for use in diluted form.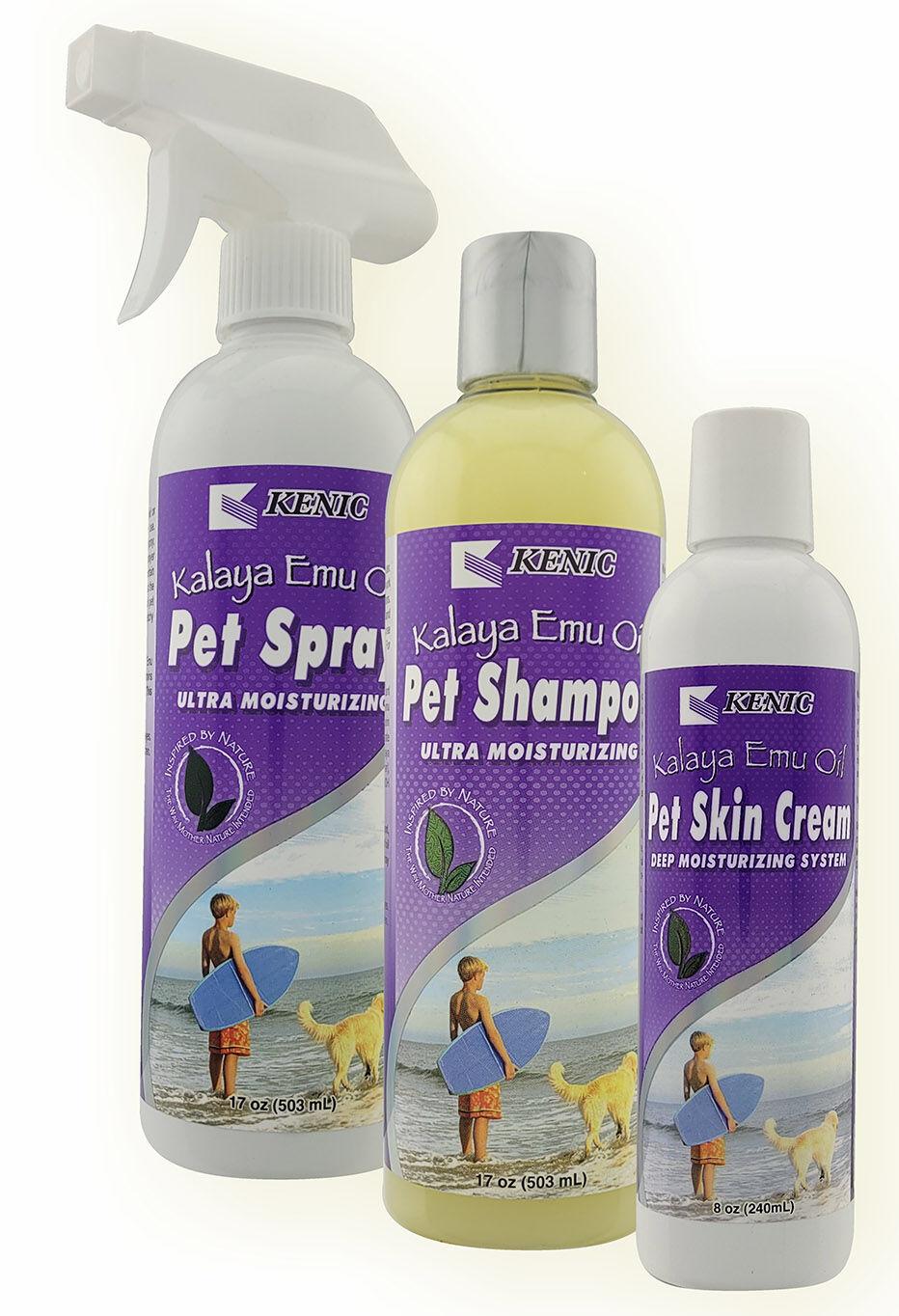 Glo-Marr's (glomarr.com) KENIC Kalaya Emu Oil Pet Shampoo is formulated with a hypoallergenic, soap and detergent-free base. The shampoo keeps follicles healthy and moisturizes a pet's skin and coat, and aids in reducing inflammation from a flea bite allergy, grass fungus and nonspecific dry, flaky skin problems. Containing no steroids or hormones, this product is available in shampoo, spray and cream. May be used on dogs, cats, ferrets and rabbits.

Skout's Honor's (skoutshonor.com) Probiotic Shampoo + Conditioner (in Honeysuckle) includes active probiotics and is scientifically proven to naturally eradicate and prevent the growth of yeast and fungus on pet's skin—getting rid of itch, odor, shedding and inflammation. The products are hydrating and gentle, leaving a pet's skin clean and fresh.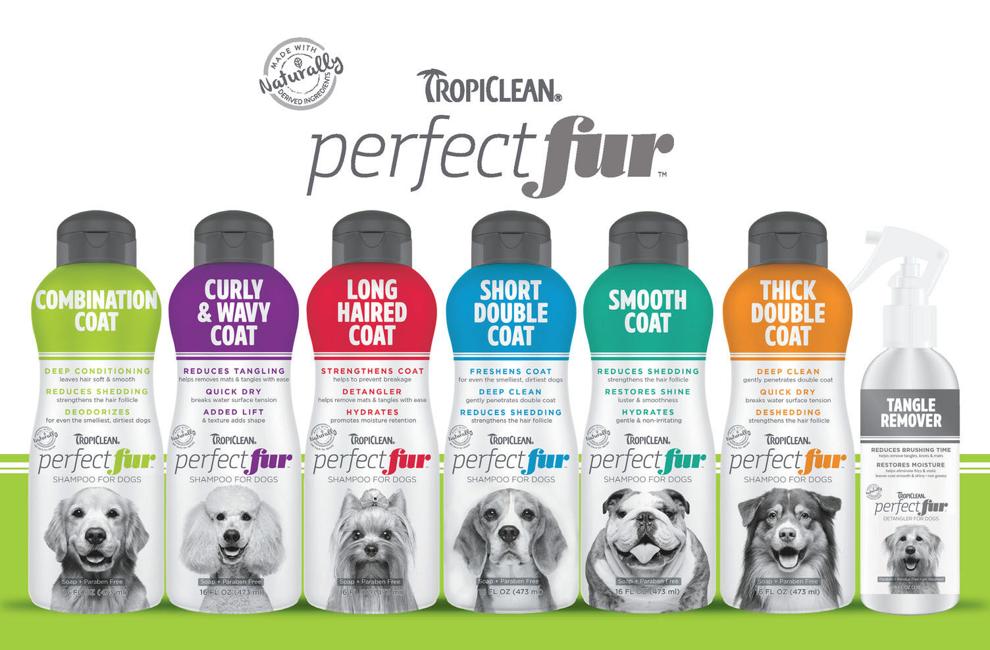 TropiClean (tropiclean.com) PerfectFur shampoos for dogs address specific needs for specific coat types. These soap-,paraben- and dye-free products are made in the U.S. with naturally derived ingredients. The TropiClean PerfectFur lineup includes: Combination Coat, Curly & Wavy Coat, Long Haired Coat, Short Double Coat, Smooth Coat, Thick Double Coat, and Tangle Remover. 

Pure and Natural Pet's (pureandnaturalpet.com) Fragrance Free Hypoallergenic Shampoo is USDA certified organic. The shampoo has no scent and is free of any ingredients that could impact an allergic dog (or owner). It's a gentle, natural shampoo and that is PH balanced and free of harsh chemicals that strip natural oils away from a dog's coat.