There are two sayings that have stuck with me throughout my career in the grooming business—work smarter, not harder; and time is money. As professional groomers, we have to juggle a lot of aspects of our job and find a balance that works for us. I've been grooming for more than 23 years and have picked up many tips and tricks to become efficient, as well as make a comfortable living to support myself and my family.  
When it comes to the holiday season, it is all hands on deck at the grooming salon. This is the busiest time of year for pet groomers, and I hope to help make yours go smoothly with some of my favorite tips. These are generalized tips for dogs being groomed on a regular schedule of roughly every six weeks. With that in mind, groomers must use their own judgement with their clients. PB
Tip #1: Have the Right Tools for the Job
1. These days, there are so many different tools offered to groomers to help simplify our job. From the very core of our job of getting dogs clean, choose the right shampoos and conditioners for the type of coat you are working with. I also love using the Absorber, which is a towel that soaks up excess water, leaving the dog super towel-dried.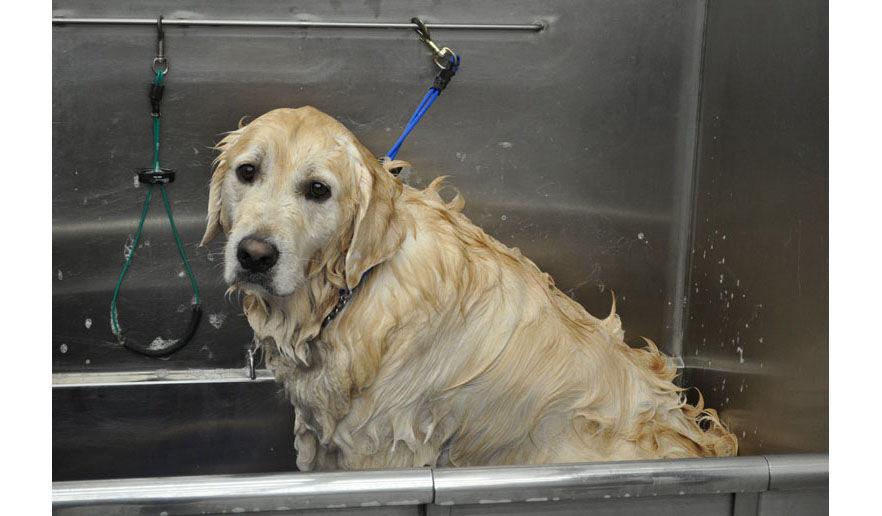 2. Make sure you have the right brushes and combs for the task at hand.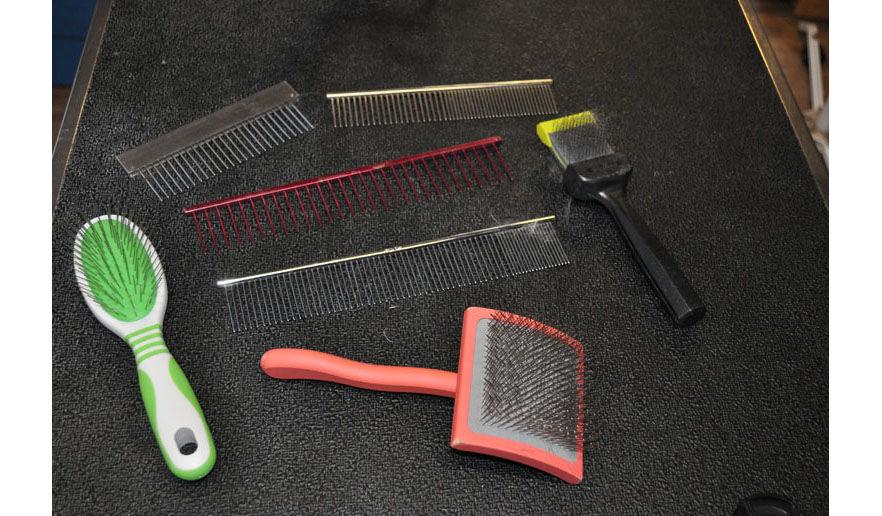 3. Have your equipment in good working order—sharp blades with no broken teeth, well-serviced clippers and snap-on combs that fit correctly over your blade.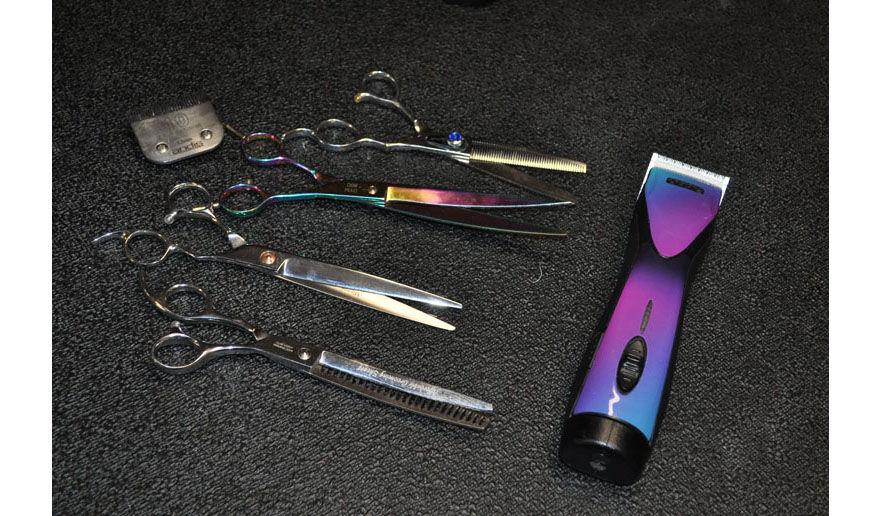 Tip #2: High-Velocity Drying
There are different models of high-velocity or forced-air dryers on the market. The key features to look for in an HV dryer are adjustable settings, different nozzles and, most importantly, a strong air flow. If the pet allows, I dry them 99 percent with the HV dryer. I'm a big fan of the wrap for the ears to dull the noise. 
1. Start at the rear of the dog to get them used to the feeling.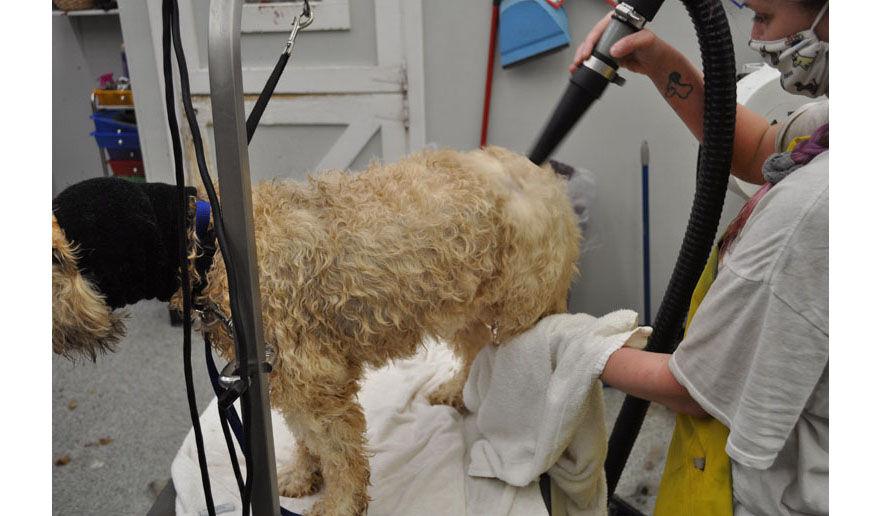 2. Hold a towel behind the area you're aiming at to soak up the excess water, keep it from transferring to another area on the dog and keep moisture out of your environment. The more humid the air, the longer it will take to dry the dog.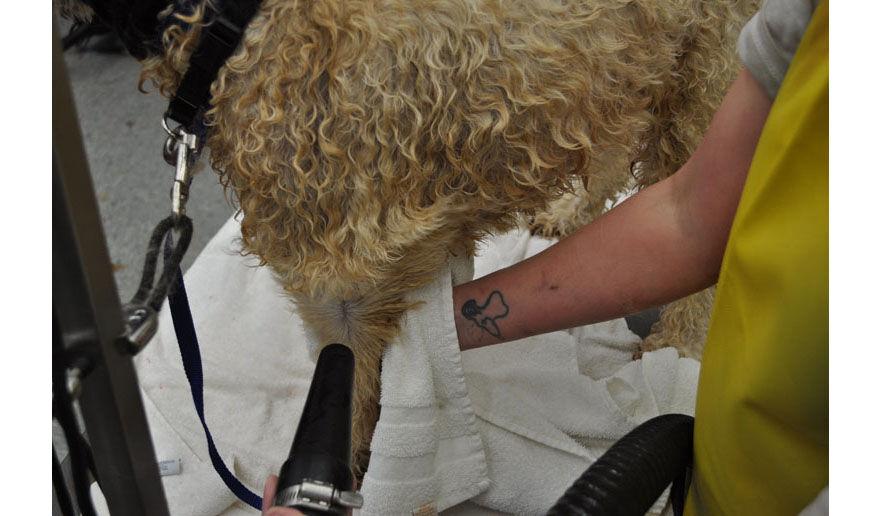 3. Have a pattern to follow when drying each dog. I go down the back, rear legs, body, front legs and, after turning down the velocity, the head. It is also important to make sure to watch the air flow into the hair. You want to start at the base of the hair follicle, tilt the nozzle to a 45-degree angle and move the nozzle in long strokes. If you move the nozzle too erratically, you will cause "whip" matts that you will waste time brushing out later.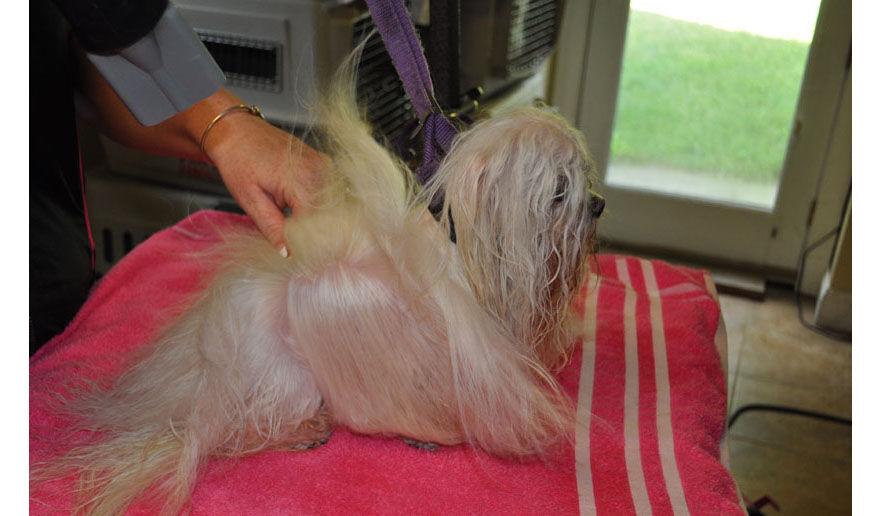 Tip #3: Roughing In & Whacking Off Hair
With my dog 99 percent dry, I rough in my pattern. I like to do this after the bath because I like to work on clean dogs, and I find my equipment stays in better shape when used on clean coats. Remember, this is for regular clients that are not extremely overgrown. 
I rough in my pattern, generally using snap-on combs to set in much of my pattern. I must pay close attention to feeling the clipper snagging on a knot. If this should happen, I simply go around the tangle. I have now eliminated having to brush excess hair while fluff drying. I will also shape the face with shears to rough it in and avoid having to brush and dry the excess hair.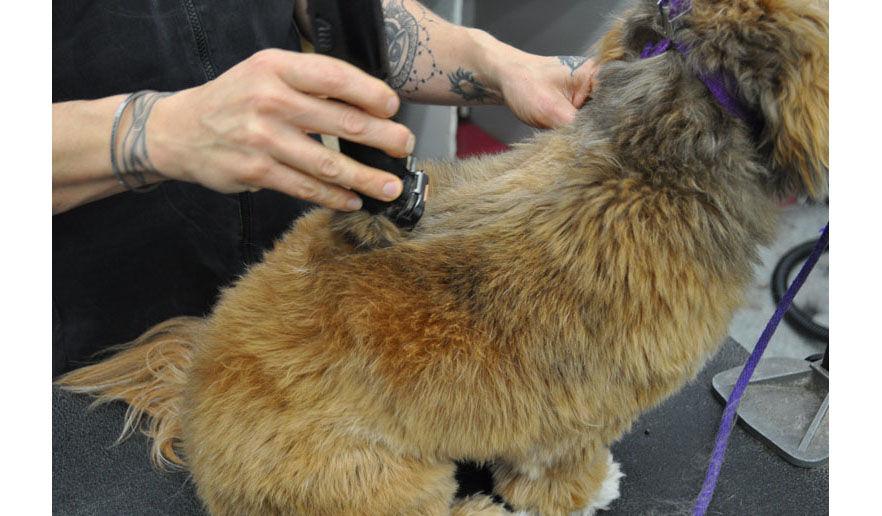 Tip #4: Snap-On Combs
Learn how to use your snap-on combs effectively. Learn which comb will cut to what length, so you can save time and your hands.  
1. I use snap-on combs to set the length on just about every part of the dog, from legs to head.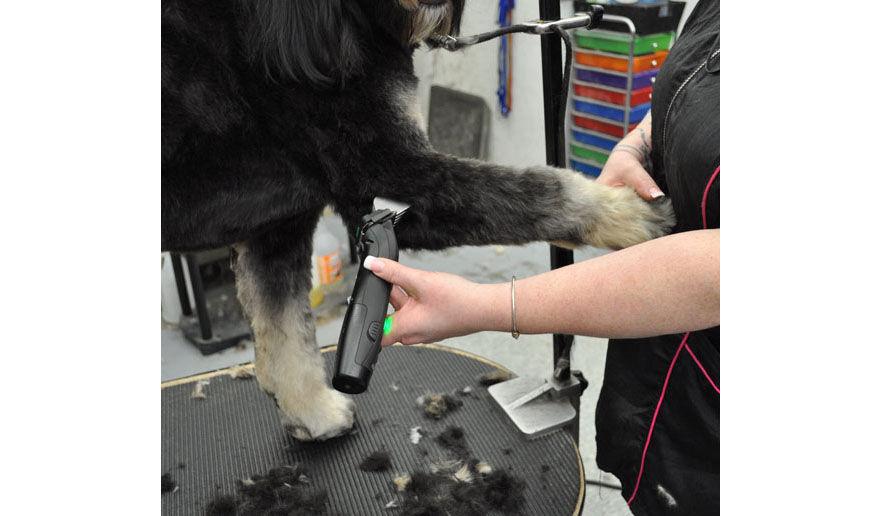 2. Use your snap-on combs to cut in angles. This is great to do if you are struggling with the placement of the tuck-up or getting those front legs under the body.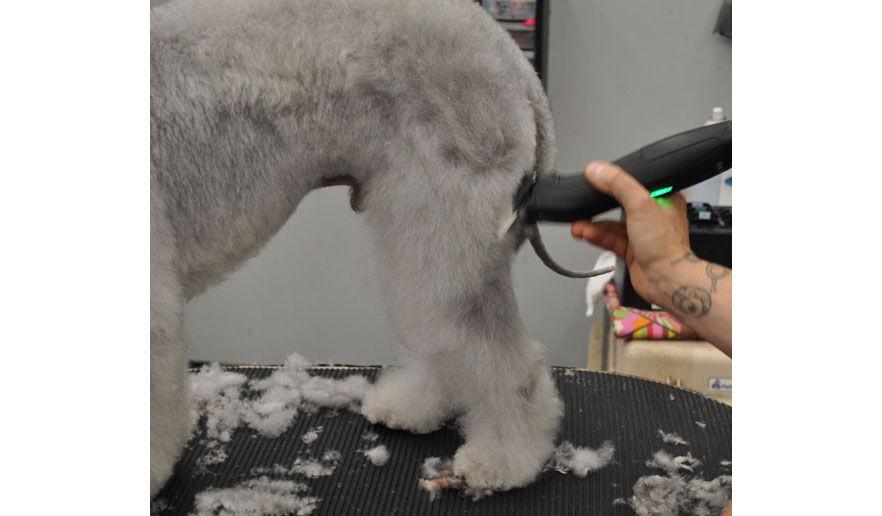 Tip #5: Fluff Drying
I do not cage dry any type of curly coated dogs, even strip downs. If the coat dries with the curl in it, it's very hard to get straight again, and the haircut will not come out as nice as it could. If the high-velocity drying is done correctly, fluff drying should take a few extra minutes. You can use a stand dryer or a handheld blow dryer, but fluff drying is a must. You remove any knots, straighten and dry the hair while fluff drying. With fluff drying, I also recommend a routine, as it will make you faster and, if you get interrupted, you'll know where you left off. 
Tip #6: Know When You Are Done
Set an allotted time per dog—a lot of time can get wasted picking away at little things. There will always be something you want to fix, but know when enough is enough. You may try breaking it down more and set time limits for each part of the body. This will keep you on schedule.
Tip #7: Scheduling
1. Know your limits. You are only one person, and it's OK to say, "No."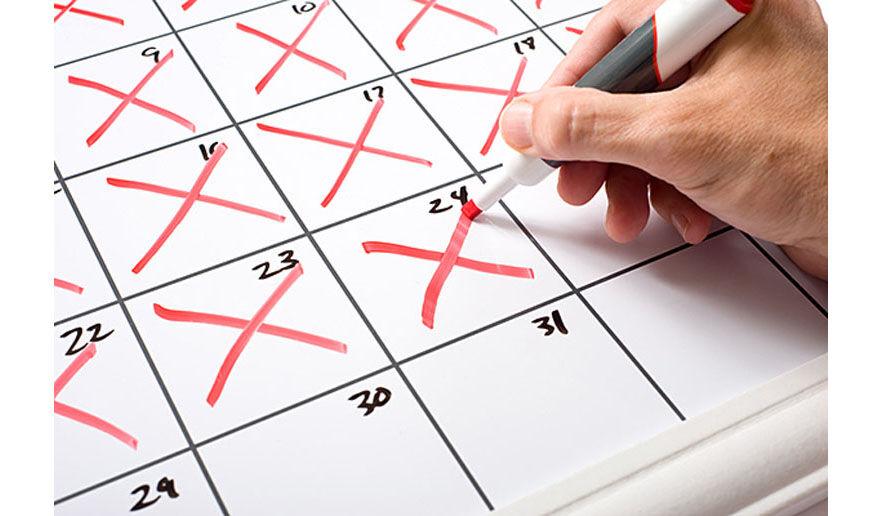 2. Schedule a break into your day. Make sure to stay hydrated and eat.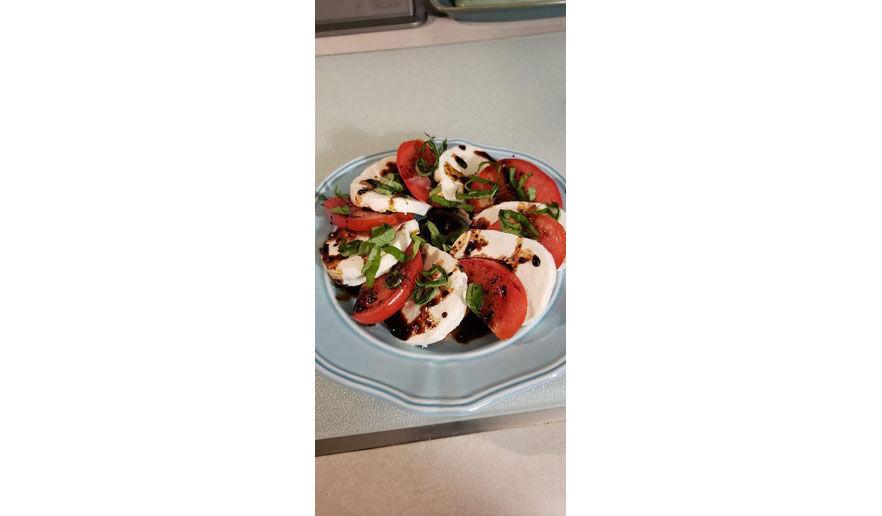 3. When working out your daily schedule, think about efficiency.  I can have a pug drying while I groom a Shihtzu, thus not wasting time drying a bath dog fully through.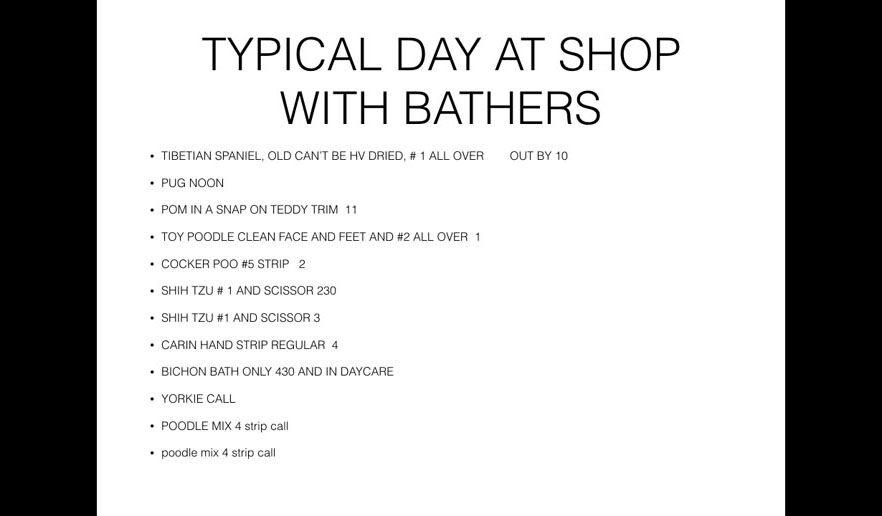 Tip #8: Accessories
1. Have all your accessories made and ready before the holiday season arrives.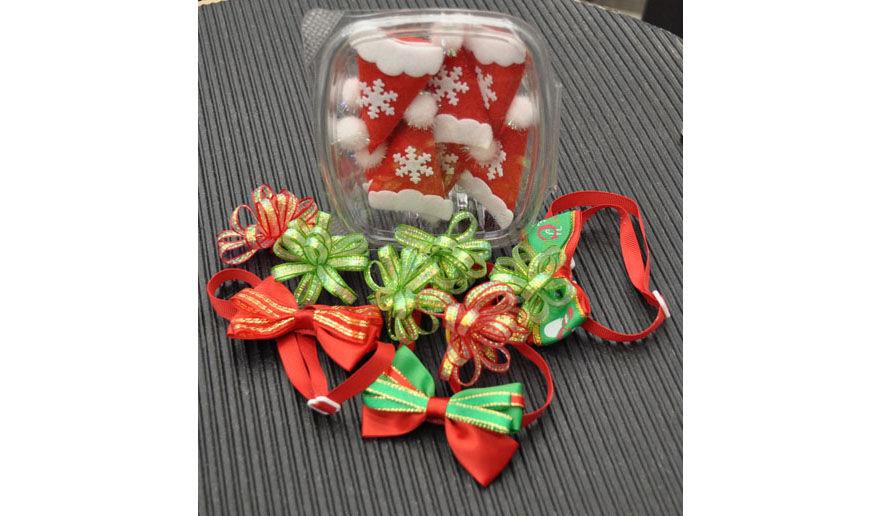 2. A little extra can go a long way with clients, so add that extra bow, bandana or bling.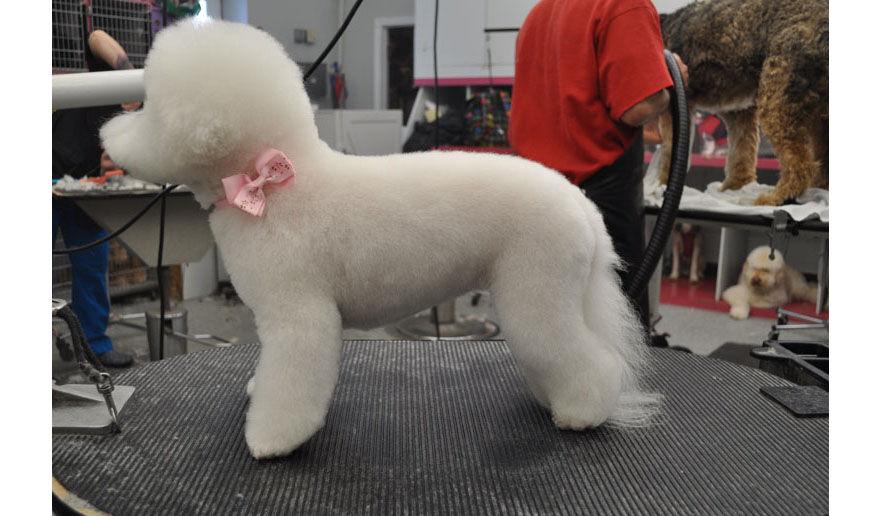 3. Don't forget to prebook the next appointment!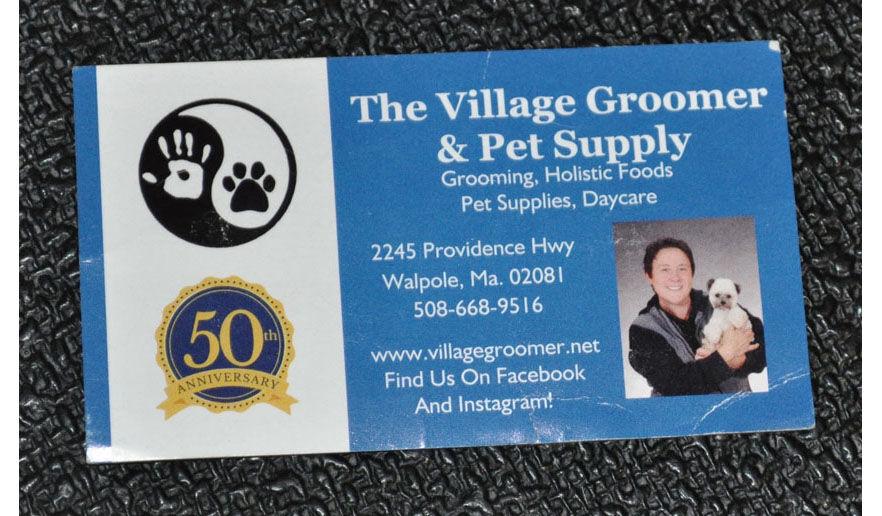 Professional groomer Anne Francis, CMG, is a grooming competitor, speaker and Andis educator. She works at The Village Groomer in Walpole, Mass. Is there a breed or cut that you'd like to see featured in the Grooming Table? Send your suggestions to mkalaygian@petbusiness.com.