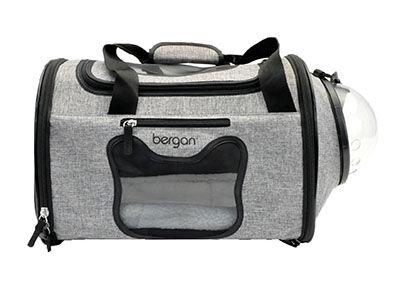 Coastal Pet's (coastalpet.com) Panoramic Cat Carrier is airline compliant, lightweight and convenient for everyday exploration around town, including seatbelt loops for car use. The removable base is machine washable, and it has a panoramic viewing window, mesh windows for ventilation and holds up to 15 lbs.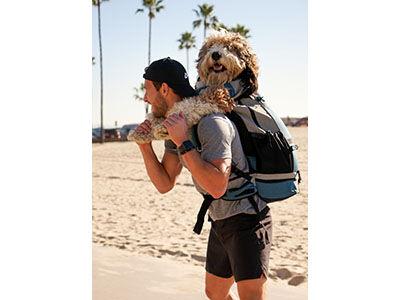 K9 Sport Sack (k9sportsack.com)'s Rover model holds up to 80 lbs. and allows breeds like Huskies, Golden Retrievers, and English Bulldogs to be carried. With 20 different features to ensure maximum safety and comfort, the carrier includes Outlast Temperature Regulating Fabric, with a removable storage bag, hip pockets with MOLLE webbing, a padded back panel, dual side pockets, a detachable sun or rain hood and more.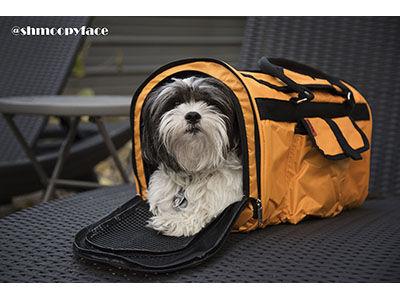 Prefer Pets (preferpets.com) Hideaway Duffel is a carrier for small pets. A sound-absorbing, padded barrier minimizes pet's travel anxiety and shields pet's sensitive hearing from elevated environmental noise. The duffel has three mesh sides and multiple entry options. The adjustable shoulder strap detaches for easy storage, and a large side pocket holds treats and waste bags under a secure Velcro closure. Available in eight contemporary patterns/colors and complies with major airlines' in-cabin carry-on regulations.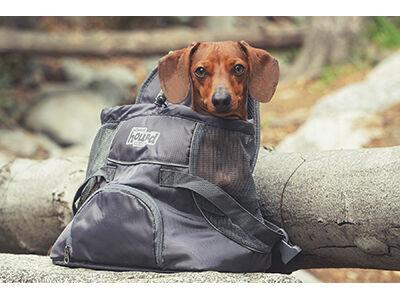 Outward Hound's (outwardhound.com) Pooch Pouch Front Carrier features an interior harness clip, side mesh panels and adjustable shoulder straps. It is ideal for carrying smaller dogs and comes complete with mesh siding and a lightweight design. Its water-resistant nylon fabric helps repeal sweat and heat while walking or hiking. Available in multiple sizes and styles.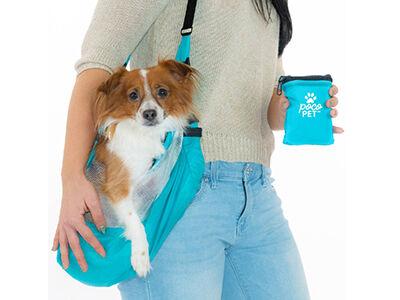 The PocoPet Ultralight Pet Carrier (thepocopet.com) is a packable pet carrier that's made from ripstop nylon and can be folded to fit into a pocket. Sized at 3.5 in. x 5 in. with a weight of 2.5 oz., the product comes with an adjustable shoulder strap, a mesh panel for ventilation, an internal collar clip and an external treat pocket. The carrier holds dogs up to 15 lbs.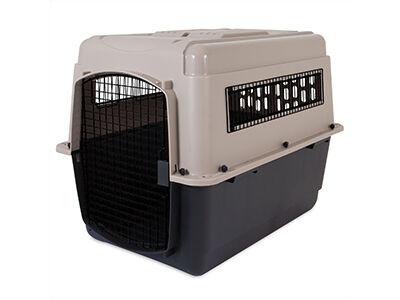 Petmate's (petmate.com) plastic kennels minimize sharp edges and reduce the chance for injury. The kennel's durability and design protects pets and the home from potential damage. The kennel also allows pets to feel safe and secure in their own space.